While enjoying a breezy Spring afternoon in the hills of #Uruguay I noticed 3 immature and 2 adult Vermillion Flycatchers.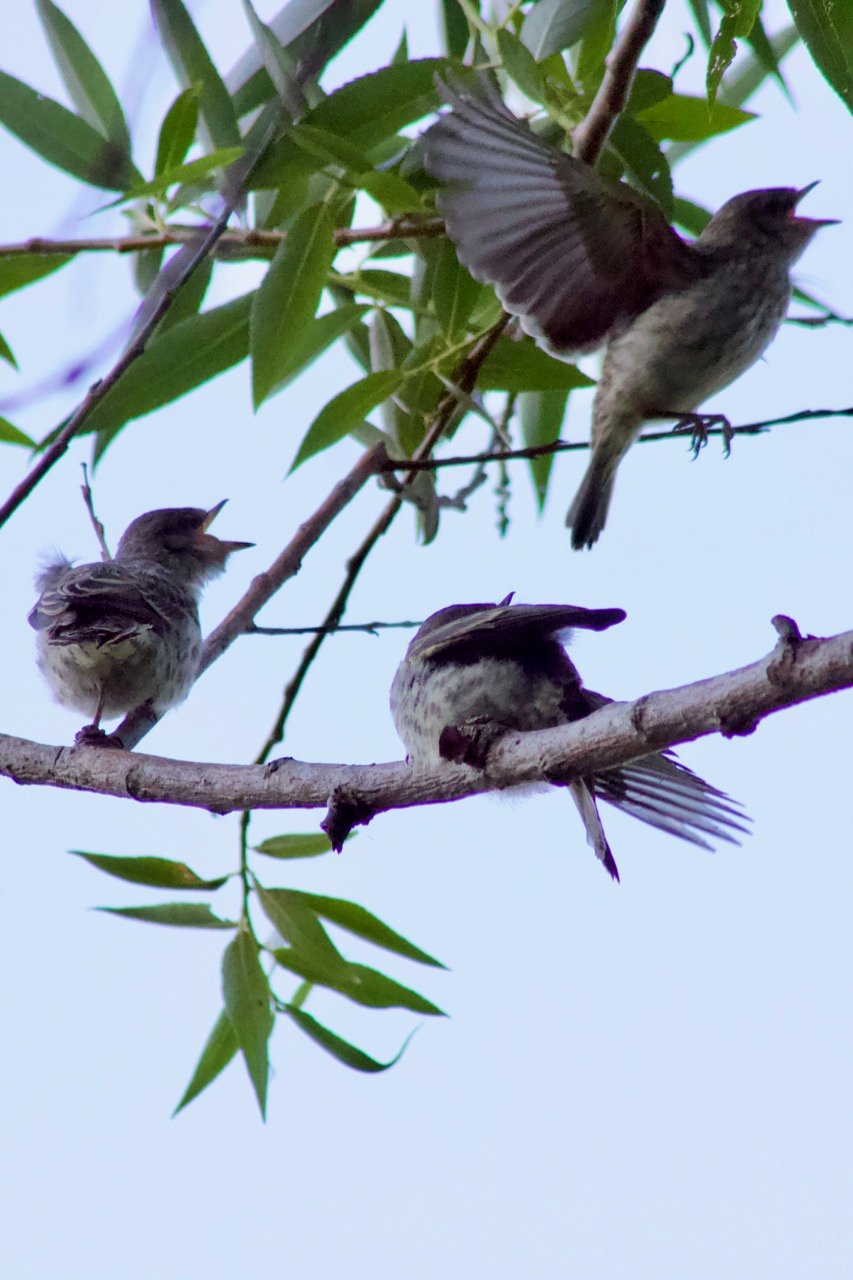 The two on the branch stayed right where the were for the better part of the two hours or so that I watched them, however one confidently ventured off on multiple occasions.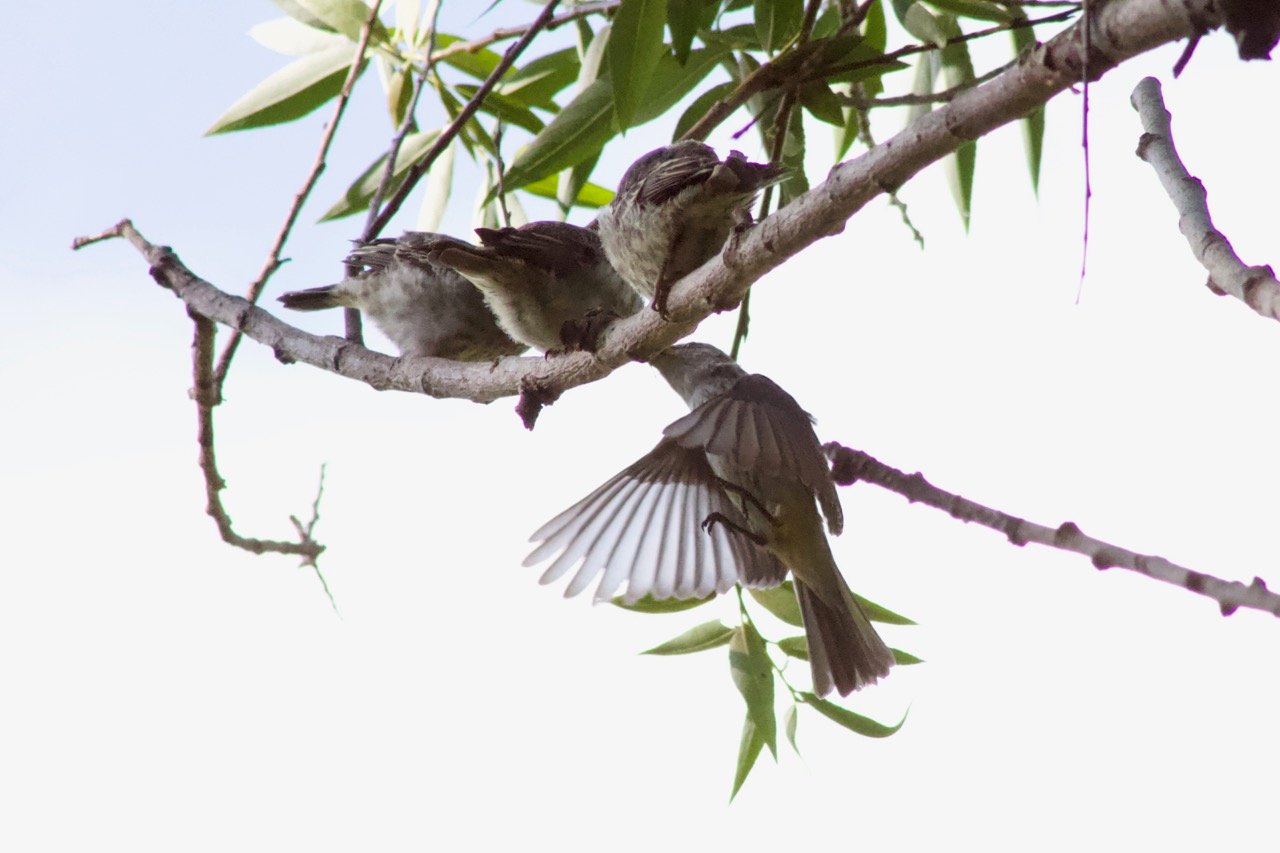 I took notice to how the mother would typically fly in and feed them in mid-flight before taking off immediately for more food.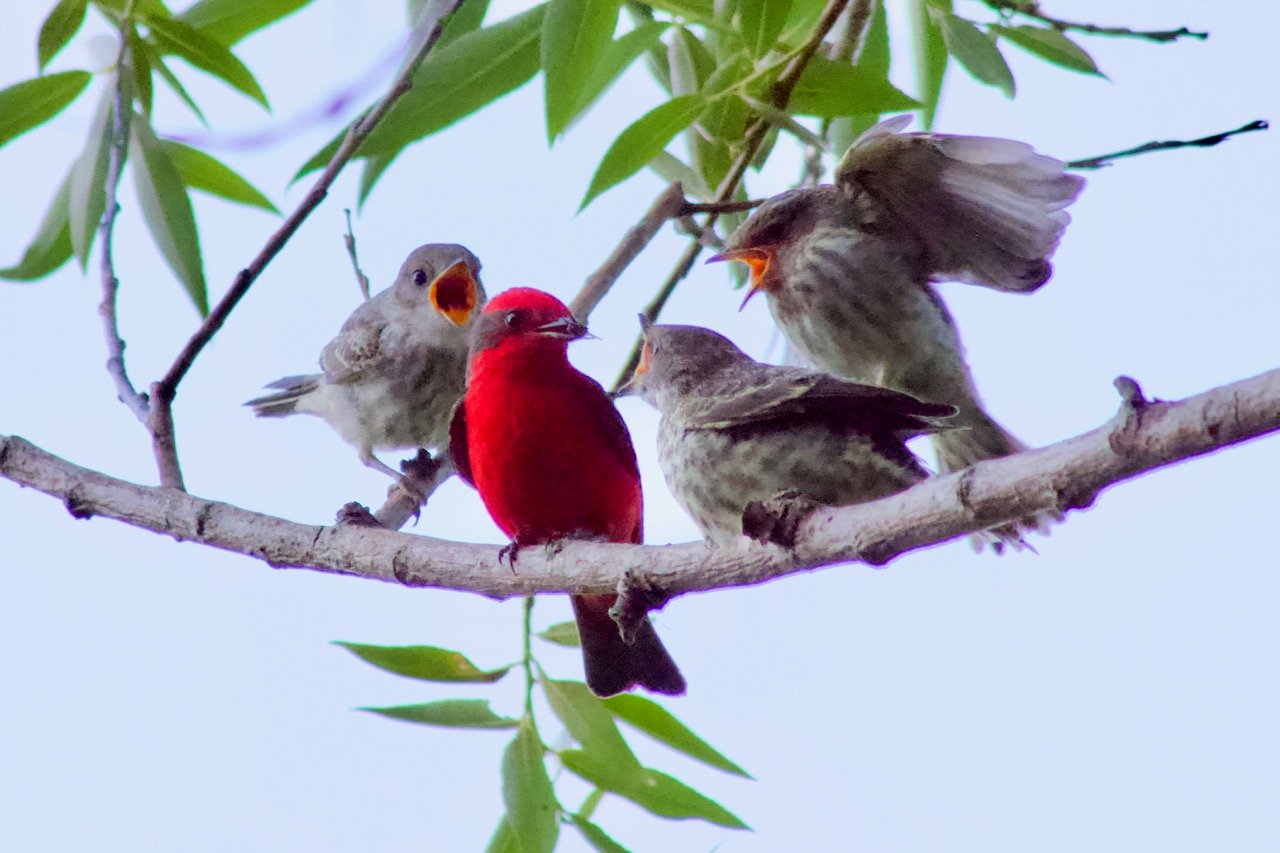 The father would usually perch himself in between his offspring, feed one and then take off again.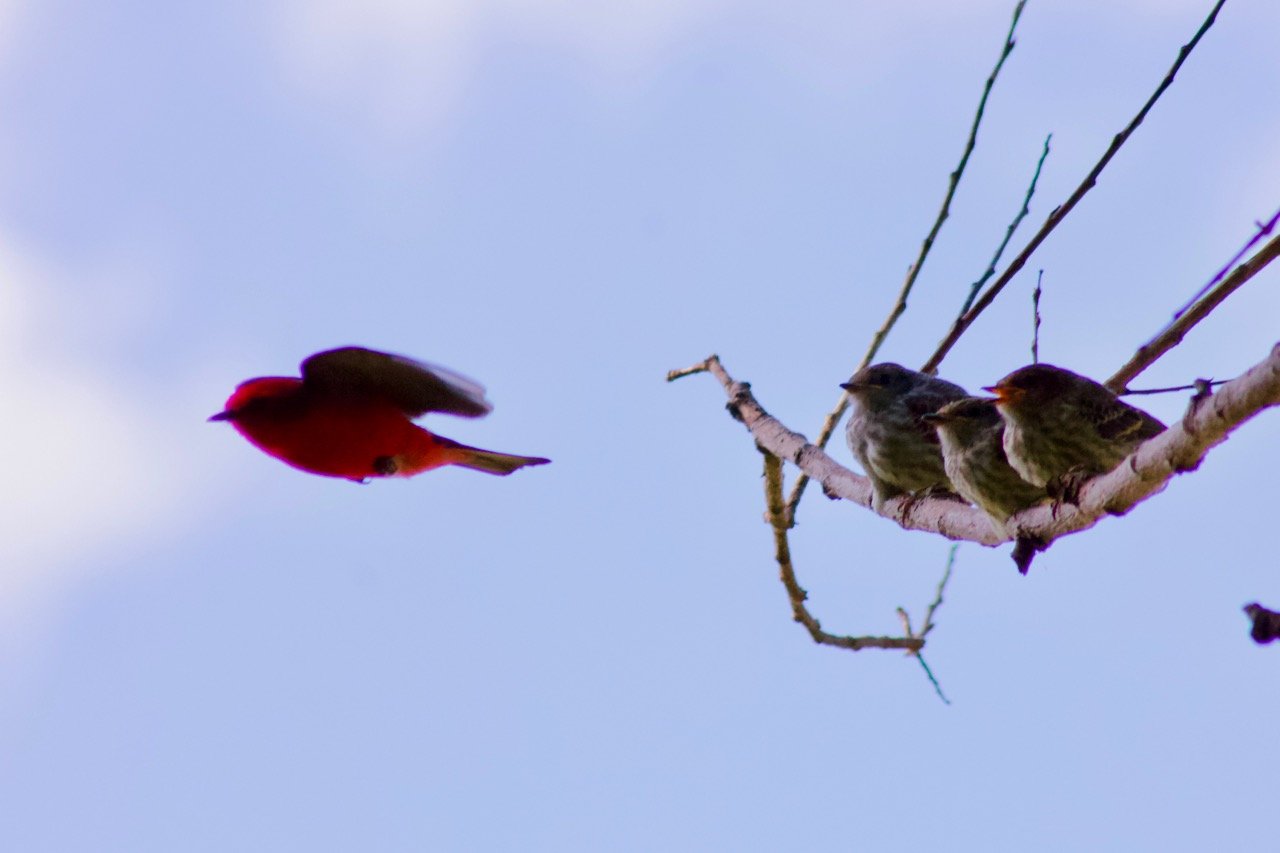 As I said earlier, this went on for at least a couple hours. I'm guessing this was a great time and opportunity for the little ones to observe the flight and feeding techniques of their parents.
I hope y'all enjoyed the photos as much as I enjoyed adding them to my collection of #originalwork.