Watkins Glen is a village in Schuyler County, New York, United States. The population was 1,859 at the 2010 census. It is the county seat of Schuyler County. The Village of Watkins Glen lies within the towns of Dix and Reading.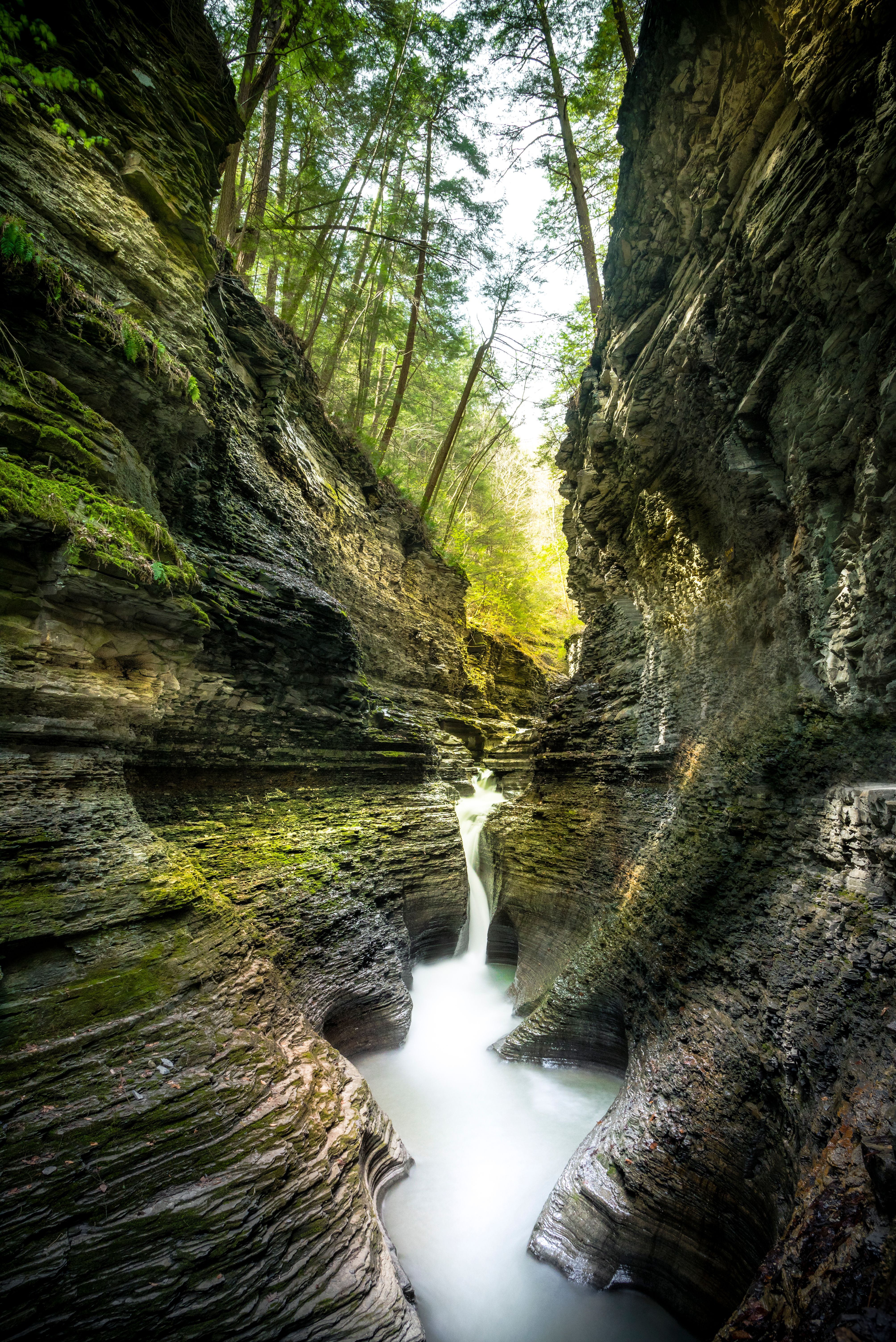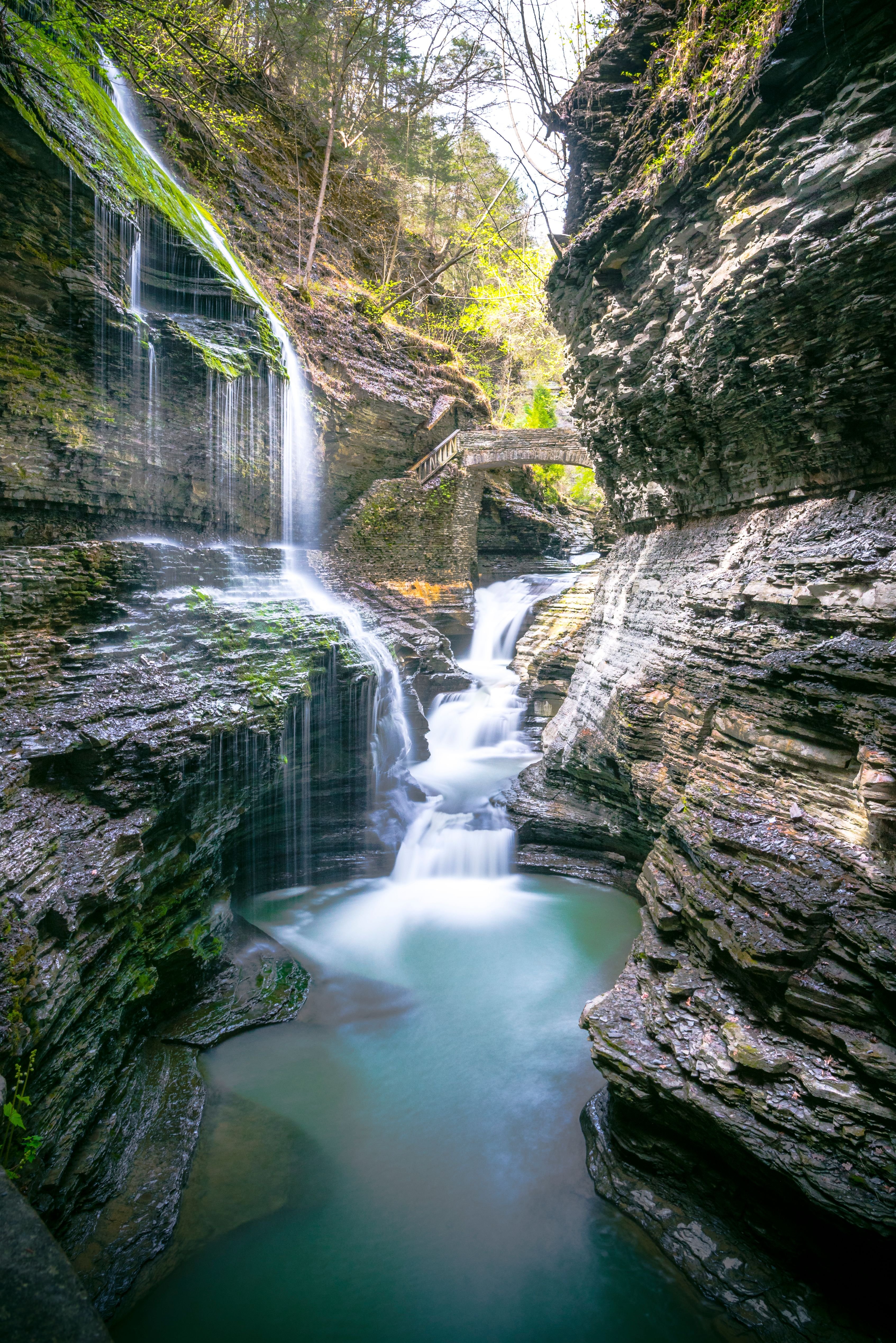 If you're expecting to be with nature, you'll be disappointed shortly after you arrive. You'll be tracking through mostly evenly paved roads and stone steps. If you want the smooth flow of water, you'll need to get there before they open since you only have a limited time to take photos with a tripod before all the tourist comes rolling in packs.
The place is beautiful, but with in an hour or two, it will be flooded with people roaming all over the place. You wouldn't be able to get a shot without people in your frame.
In my opinion, if you live close by, then I would highly suggest you check it out, but if you live in the city, it's not worth the 6 hours drive (one way).