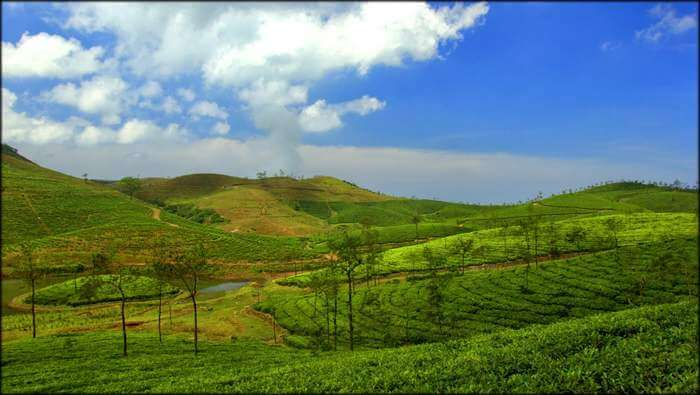 There is an enchanting hill station called Vagamon which is hidden from all the hoopla. Adorned with magical meadows, mystical gardens, beautiful dales, aromatic tea plantations, and misty valleys, Vagamon has surely earned its place among the best places to visit in Kerala. The fresh air and perfectly manicured gardens of Vagamon are a breath of fresh air.
Best tourist attractions: Thangal Hill, Murugan Hill, Kurisumala, Vagamon Pine Forest, Barren Hills, The Pattumala Church, Vagamon Lake, Mundakayam Ghat, Vagamon Falls, and Maramala Waterfalls.
Best time to visit: Early-August to May
Nearest airport: Kochi International Airport is 94 km away from Vagamon.
Nearest railway station: Kottayam Railway Station is 15 km away.