The debate that recently unfolded between the director of the Liberec Zoo in Czech, David Nejedlem, and the public, is suggesting that many of us are still not informed enough to realize what should be the purpose of the modern Zoo. Some of the political figures believe that a zoo should not be sponsored by the city council, if they have no right to decide which animals will be bred there. The public disagrees and is signing the petitions.
White tigers were brought to the zoo in 1994 to increase the number of visitors. It has partially worked, although the highest visitor traffic was in fact recorded in 1989.
By 1994 it was already known that breeding white tigers was not helping to protect the endangered species. In such conditions the white tiger becomes biologically a less viable species, which would not have much survival chance in the wilderness.
In 2004 zoo management and the approach has changed. Modernization has started. A more intensified focus to protect the endangered species in their original habitat, education and increased awareness of the protection of our own nature, was the driver for it. None of the lesser white tigers were left to increase the number of visitors.
Zoos that would not survive without founders contributions and entry ticket fees, can't risk to lose the main attraction bringing in paying visitors. Without it, they can hardly carry on with the main goals, protection of species both home and abroad, education and science. In the year of giving birth to white tiger cubs there are typically 30 thousand more visitors to the Liberec Zoo. Unfortunately that happens only once in 8 years. Shouldn't the zoo start thinking about change?
Of course the white tiger is an icon, but that doesn't change the fact that they are biologically worthless animals. Also it is becoming more and more difficult to find new homes for those youngsters, they are solitary creatures and they just can't simply stay. At the moment the main offers for them are from circuses or private "breeders". The chances are that many of those animals will end up as an extravagant dinner somewhere. There is also the danger that the Liberec Zoo could be expelled from the prestigious European zoo association and aquariums, which allows the zoo to be part of rescue breeding programs (one of the main missions of the zoo). The association may request that the zoo stops the breeding that leads to the mutations. Even if it is the iconic white tiger.
And so the question is in place. Are the white tigers worth using precious space, which could be used to provide home for other animals? Maybe more valuable in terms of conservation, but less attractive to the visitors?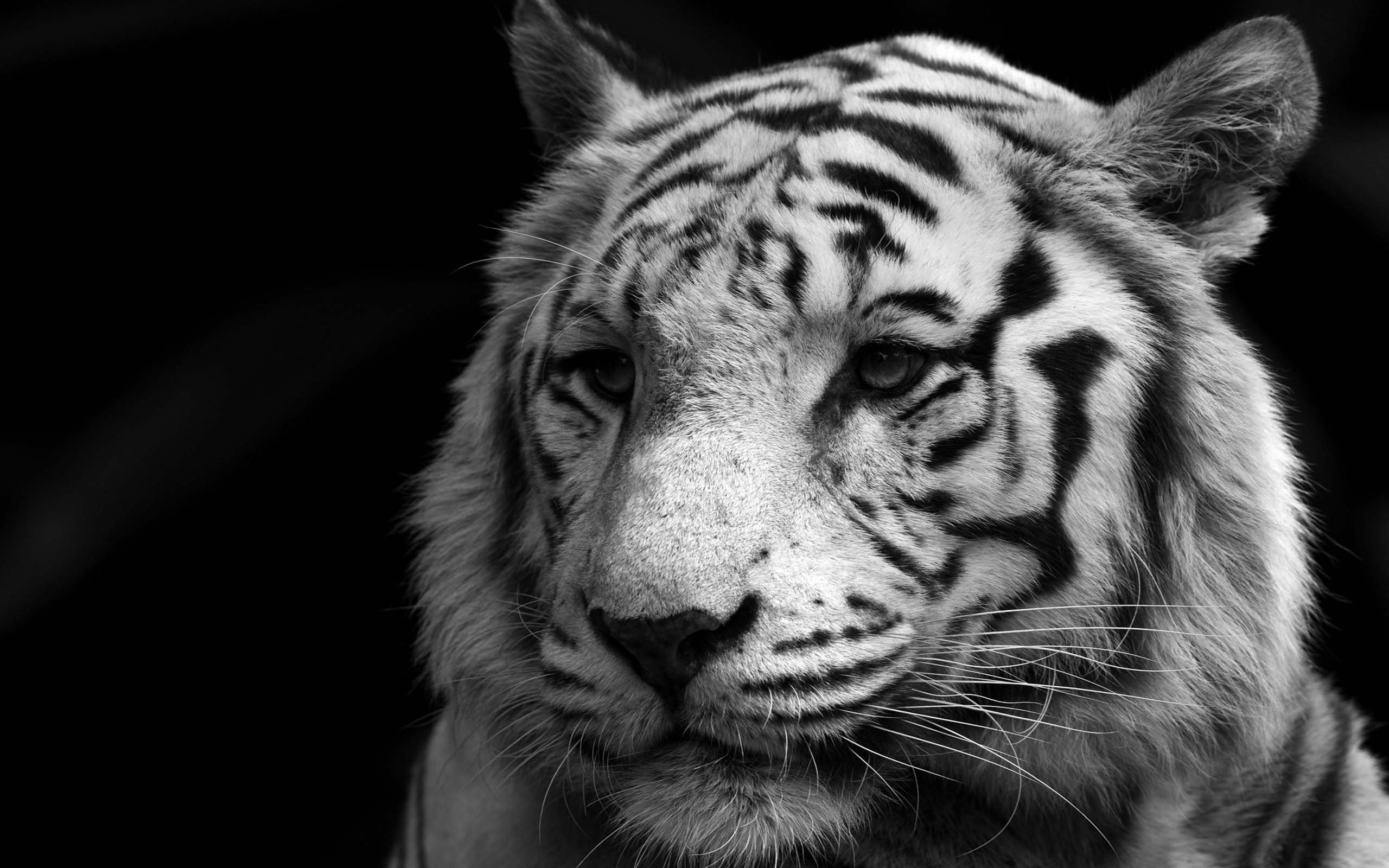 source
The Liberec Zoo is not the most modern and progressive zoo, but it is giving us a great example how one of the smallest and oldest zoos in the Czech Republic can by small steps and endurance become the institution breaking down many of the stereotypes still believed about traditional zoos.
We could for sure find things the Liberec zoo management could be blamed for. The fact they were not able to get rid of the white tigers earlier, for example. But from seeing the public reaction today, we can understand that. But as a matter of fact we are now also seeing the renovation of the old and obsolete zoo with small animal enclosures and with minimal investment from the owners.
The shift has happened over years. Not long ago zoos were mostly for us to enjoy the sight of amazing and exotic animals, no matter their status or importance in nature. Today zoos have to focus to protect and save the critically endangered animal species no matter how attractive or not they may seem.
Enjoyment and pleasure did not disappear of course, but they should not be the main driving force for zoos. A zoo should offer to the visitors an educational-fun-awareness experience focused on the endangered species bred there. It should not be a shopping window for animal mutants we have created for our own pleasure.
If anyone thinks of white tigers as the symbol of the city and is not capable of imagining life in the north Czech metropolis without it, I suggest moving the enclosure for the tigers into the venues used by ice hockey stadiums, where there will be enough of space for them to live. Also I believe that the faithful fans of the white tigers hockey team will surely manage to make sure newborns are found a good new home. There is nothing better that to have your mascot in real life size in the middle of all the spectacular battles.
---
So what is Liberec Zoo involved in?
Liberec Zoo works in cooperation with the ecological center Divizna, which has created educational materials pointing out the important issues such as the over farming of palm oil, the trade of rare and endangered species and a broader awareness of the general dangers facing biodiversity. These are now being used in almost all Czech and Slovak zoos for the education and enjoyment of students in elementary and high schools (except for a few non participating zoos that have shown a lack of interest, including Prague Zoo, Lesna Zoo and Bratislava Zoo). A great achievement - and you will not read about it anywhere.
More well known is the campaign Silent Forest, started by Liberec Zoo. An international team of experts is trying to find solutions to save critically endangered bird species in Southeast Asia. The most beautiful birds in the Indonesian isles are being caught and sold on the black market. Some want them for their beauty, some to improve their status, there are many causes.
Such a large biodiversity loss can have catastrophic consequences for the forest itself. It is of the utmost important to be discussing these and similar issues, and to be actively looking for the solution together. Another example of Liberec Zoo taking a proactive role. A campaign of the European association of zoos and aquariums joined together more than 150 zoos from around the EU.
Liberec Zoo is also one of the partners of the Global Biodiversity Conservation Conference, where not only participants from the fields of conservation the scientific community, and activism, but also businessmen and politicians are all trying to come up with ideas and solutions; How to effectively protect nature. The 3rd year of conference happened in the Czech University of Agriculture in Prague from the 25-26. September.
@martin.mikes - co-founder/coordinator
---
This article was written for Ekolis.cz
---
PLANT TREES FOR THE OTHERS!
Let's plant 1,000,000 trees to save and restore Abongphen Highland Forest in Cameroon
STEEM POWER DELEGATION
Far the best support you can give us is Steem Power delegation. Thanks to higher SP the bot is able to process more donations every day, therefore to upvote more posts and obviously the most important plant more trees.
Looking closely current exchange rates (all we hope it cannot be lower anymore) every 5000 SP delegated to the @treeplanter allow us to plant 20 more trees every month.
I want to support your efforts!!!
* (respecting the current price of STEEM and SBD)
I want to delegate SP to keep @treeplanter active but I am also interested in some profit
It is as easy as to use minnowbooster services to delegate SP (check out our current offers here!. This delegation does allow us to plant the limited amount of trees but it keeps the capacity of the bot higher for more tree planters to participate.
Transfer between 0.01 and 0.2 STEEM/SBD to my wallet, with the link in memo of the post or comment you want to have upvoted by me.
I will upvote the post and attempt to add 100% value per vote per STEEM/SBD you send, so 0.01 STEEM/SBD donation = approx 0.02 STEEM/SBD worth of vote, up to 0.2 STEEM/SBD = 0.4 STEEM/SBD worth of vote - in case of non-self votes. If you want to be self-voted you will get 20% more of your donation, so 0.01 STEEM/SBD donation = approx 0.012 STEEM/SBD worth of vote, up to 0.2 STEEM/SBD = 0.24 STEEM/SBD worth of vote.
What happens to your donations/upvote?
At least 50% of it is going directly to Cameroon to fund our conservation program to save Abongphen Highland Forest
50% will help me to get more STEEM POWER to plant more trees in the future as well as to run the bot properly
EACH DOLLAR (sent to Cameroon)
=
1 TREE PLANTED
PLANT A TREE AND GET PAID FOR IT.
IT WOULD BE NICE IF SEND IT AS FREE UP VOTE GIFT TO SOMEBODY!
Each post/comment could be upvoted by me only once – if you send the same post/comment again, your contribution is going to be considered as donation without upvoting
If you transfer less than 0.01 STEEM/SBD, It is going to be considered as donation without upvoting.
If you transfer more than 0.2 STEEM/SBD, I will upvote the post as the donation is 0.2 STEEM/SBD, the rest is just a donation – thank you for it.
The maximum daily upvotes are equal to 10 - fully 100% upvotes - keeping voting power as close to 98% as much as possible
If the Voting Power of @treeplanter gets exhausted you will be queued – your link will get @treeplanter's upvote immediately when the VP is recharged back. If the link will get expired before @treeplanter is able to upvote it you will get refunded.
Post to be upvoted have to be maximun 4 days old when the bot will upvote it or it donation will be refunded.
More opportunities how to help
Contribute to our transparent accounts
| | | |
| --- | --- | --- |
| EUR | IBAN: CZ8120100000002401262246 | BIC/SWIFT: FIOBCZPPXXX |
| USD | IBAN: CZ9020100000002801262245 | BIC/SWIFT: FIOBCZPPXXX** |
| | | 1GVCsYsf2LzvyqDUYhXPjQbb2KtW6dDDH |
| | | 8LsW14JHnbvpq6RefqASJMgySN6K8SgAiG |
| | @treeplanter | @kedjom-keku |

Plant trees with our voting bot @treeplanter!


Check or website: www.kedjom-keku.com to get more information about our conservation program in Cameroon.
Nice day,
Co-founder and coordinator of @kedjom-keku association
email: martin.mikes@kedjom-keku.com
web: www.kedjom-keku.com

Thanks a lot!
Read, upvote and resteem other active articles of me @martin.mikes, NGO @kedjom-keku or voting bot @treeplanter - all revenue is going to be spend for natural conservation.
I am a proud member of Forest Friendly Family
Forest Friendly Family is a group of Steemians who believe in the oneness of humanity and interconnectedness of beings to the environment. Our vision is to raise awareness on the impacts of our actions on the environment and inspire people to come together for the protection of our common heritage, Planet Earth. You can join @forestfriendly on our Forest Friendly Family Discord Channel or on WhatsApp by sending a message to +237 676243136.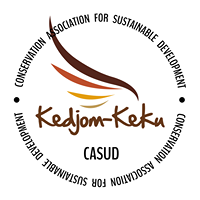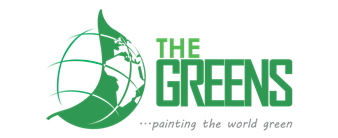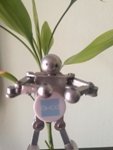 ---