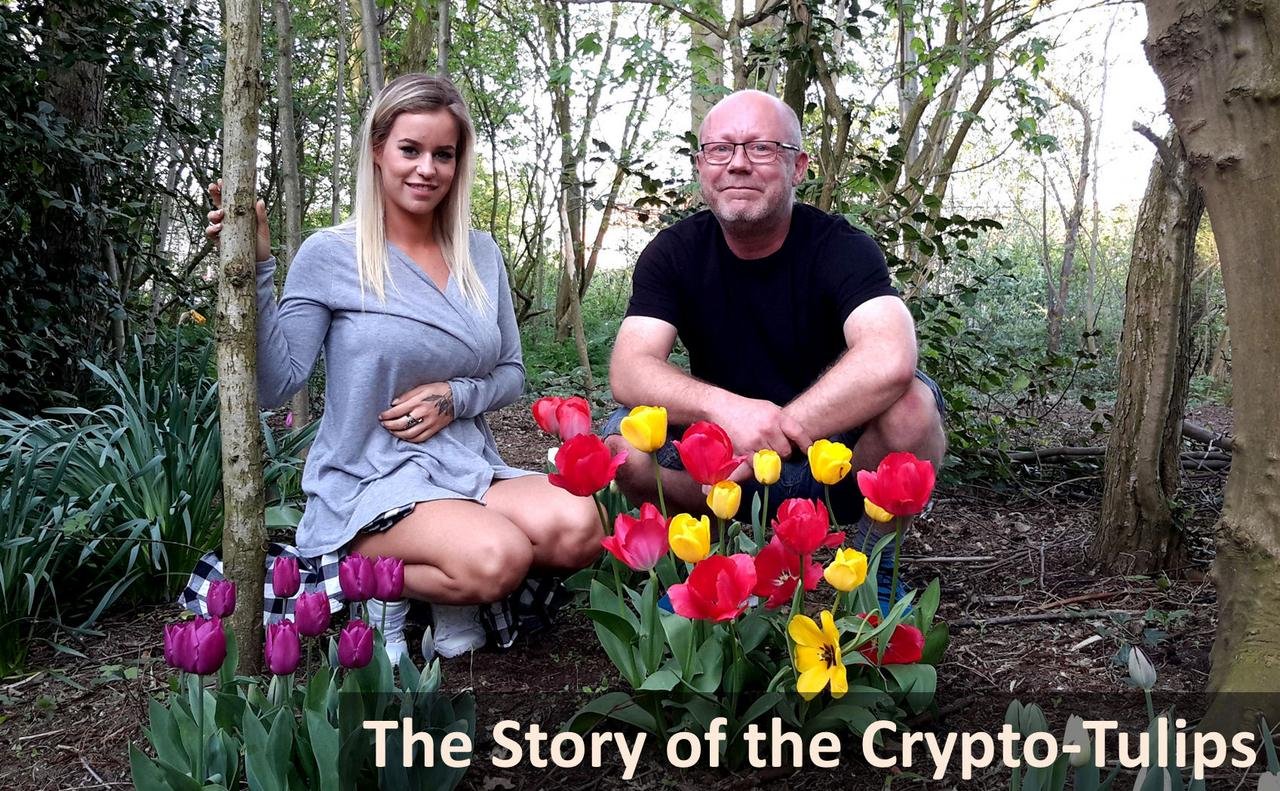 All started in November 2016. I found a dozen tulip bulbs sleeping on a shelf. 
What to do with them? 
Well, I live in The Netherlands, and at the back of my home, there is a little canal. On the other side of the canal, there is a little grove, just 10 meters wide until meeting the next houses… So I went for a walk in this little grove and discretely, I dug the dozen bulbs in the fertile ground.
The following spring, I had the pleasure to see them grow, but no tulip flowers… I had planted the bulbs on a public space, someone was collecting them. A few days later, I discovered my neighbor going for another run… She was cutely embarrassed when I told her these were mine…
And then, we had an idea: why not work together and create a real "pirate" tulipe garden.  
And that's what we did and today we can enjoy beautiful colors under the Dutch sky: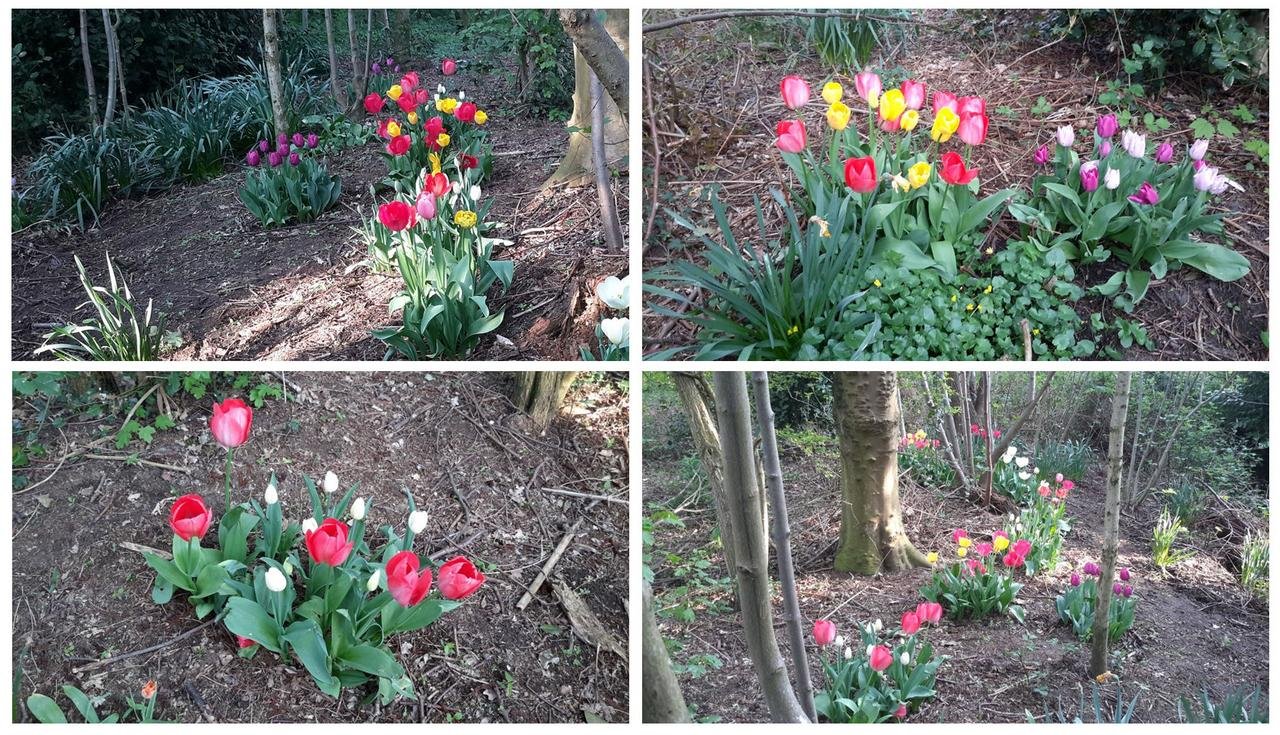 Walking pass a floral rainbow: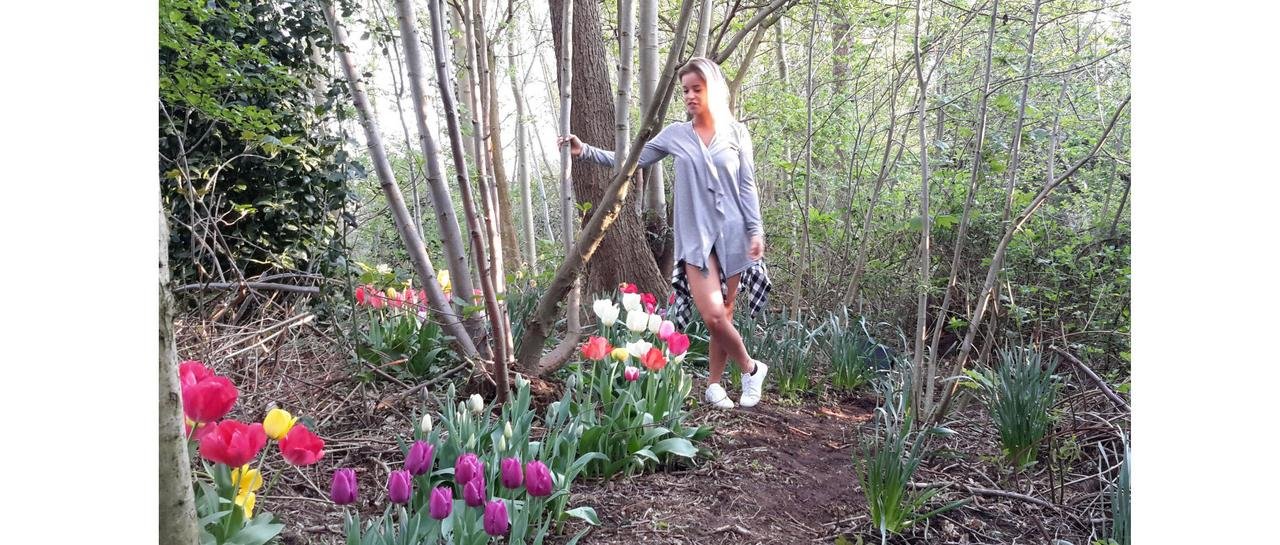 Enjoying the newly born colors: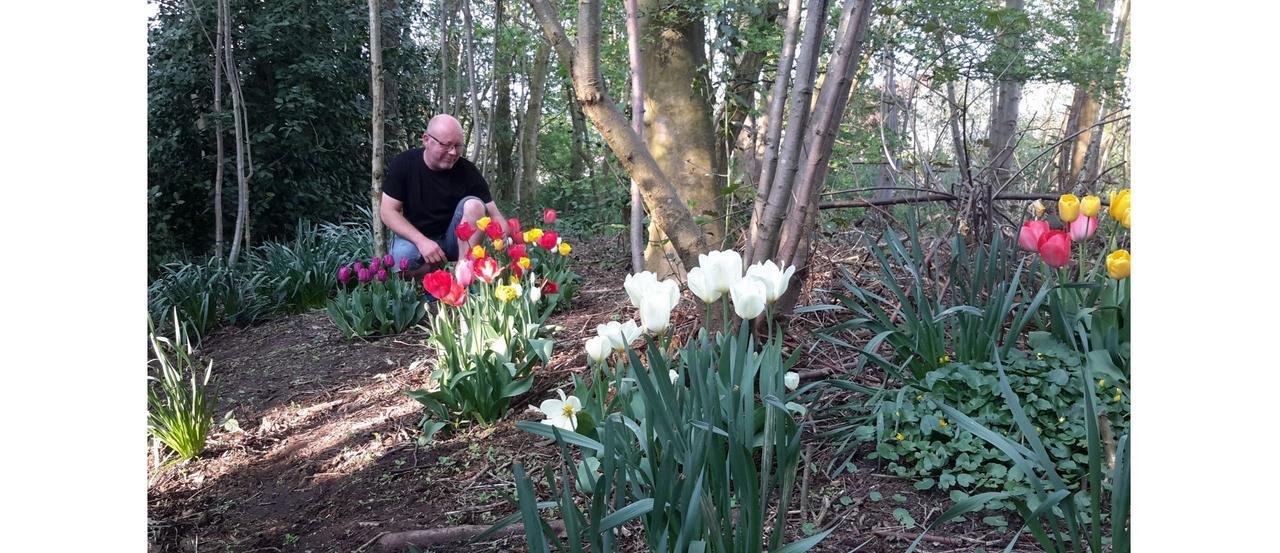 Back to November 2017. I bought 200 bulbs from my first Steemit earnings, hence the name Crypto-Tulips (I joined Steemit in October).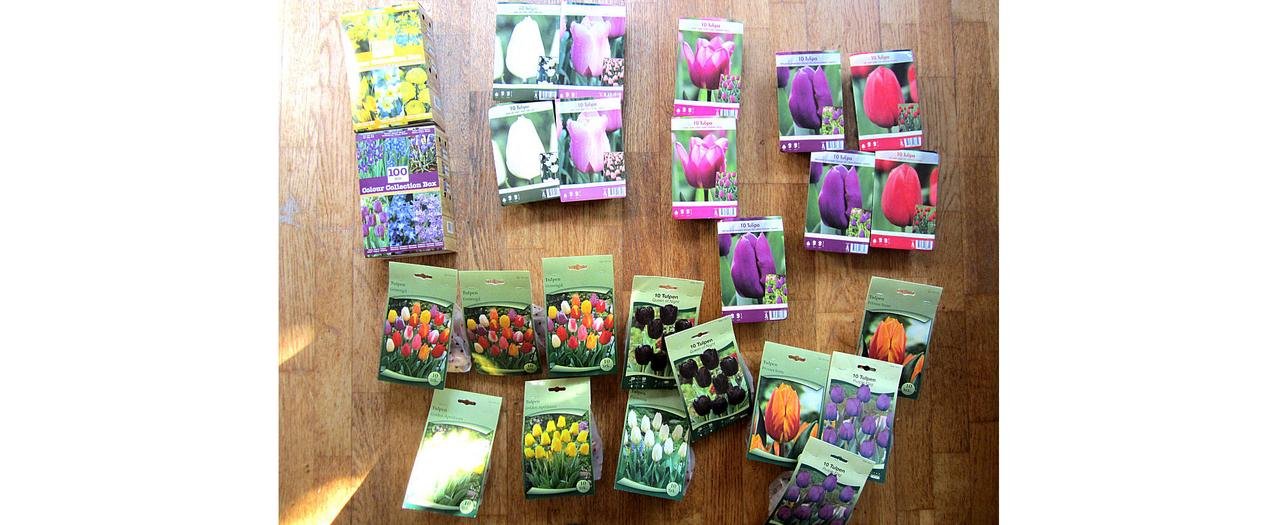 We prepared the terrain to make this little piece of forest more "park-like", and then planted the bulbs together. 
When the spring arrived, a few weeks ago, it was a huge delight for the eyes.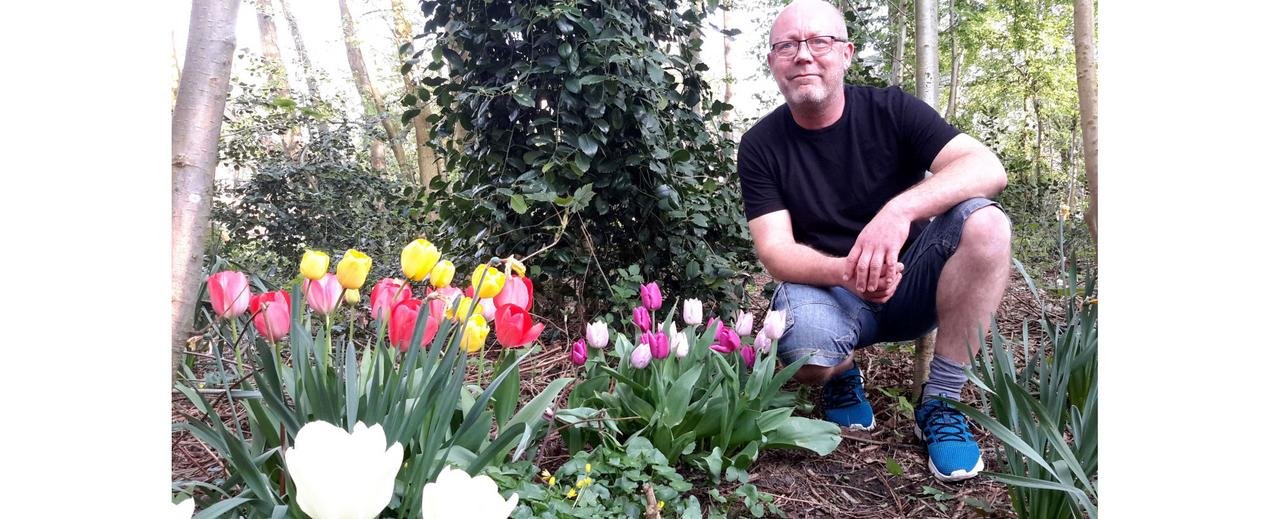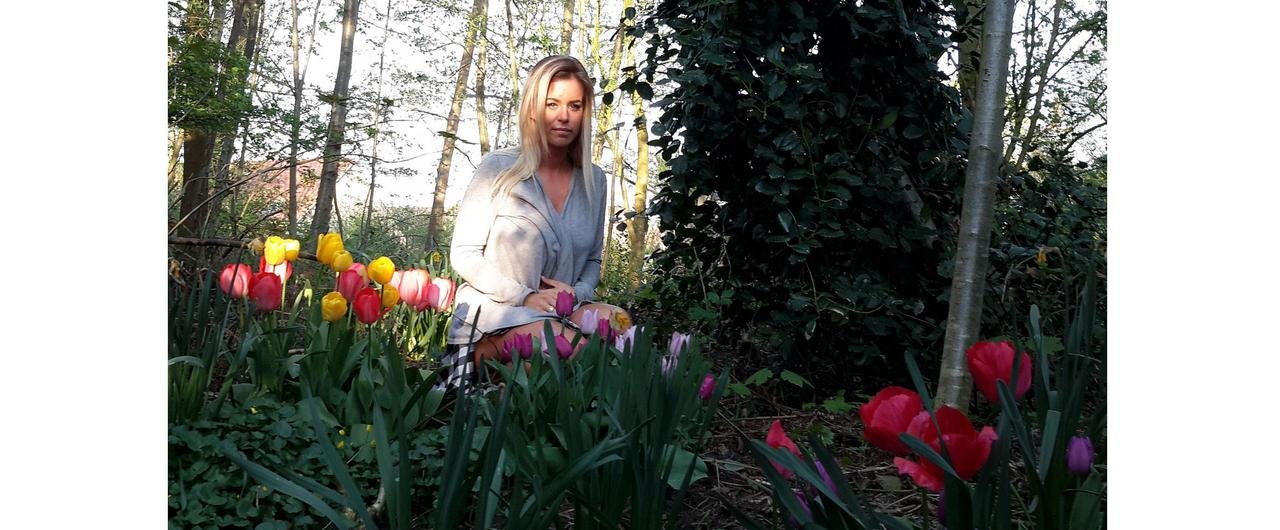 The pirate tulip garden seen from the other side of the canal (from the back of my own garden):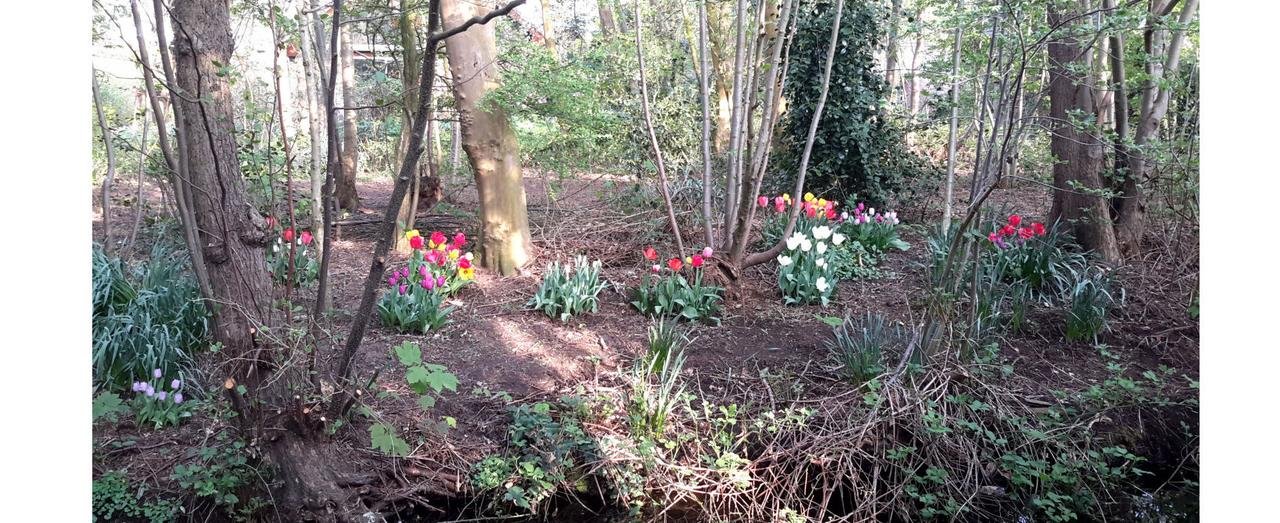 Now Andrea and I have the plan to extend the pirate garden to the right so that she can also enjoy all these shiny colors colors directly from her own garden every spring. It is amusing how a minor neighbor dispute has bloomed into a solid friendship thanks to Crypto Tulips!
So, next November, I will purchase more bulbs with Steemit earnings, and together, we will transform our little pirate garden into a real little colorful "Keukenhof" for all to enjoy.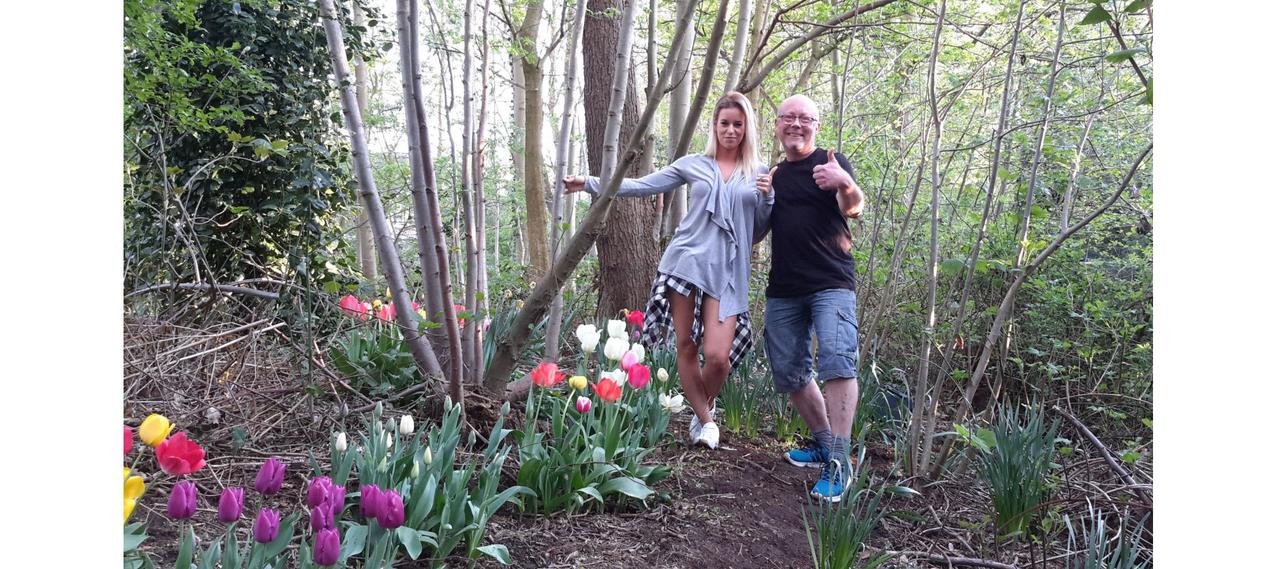 Hi,
I'm @muphy (see intro post),
My life revolves around music production, teaching sciences, gardening and discovery through travel.
You enjoyed that post?    Resteem and Upvote!
You are interested in these topics?    Follow me!