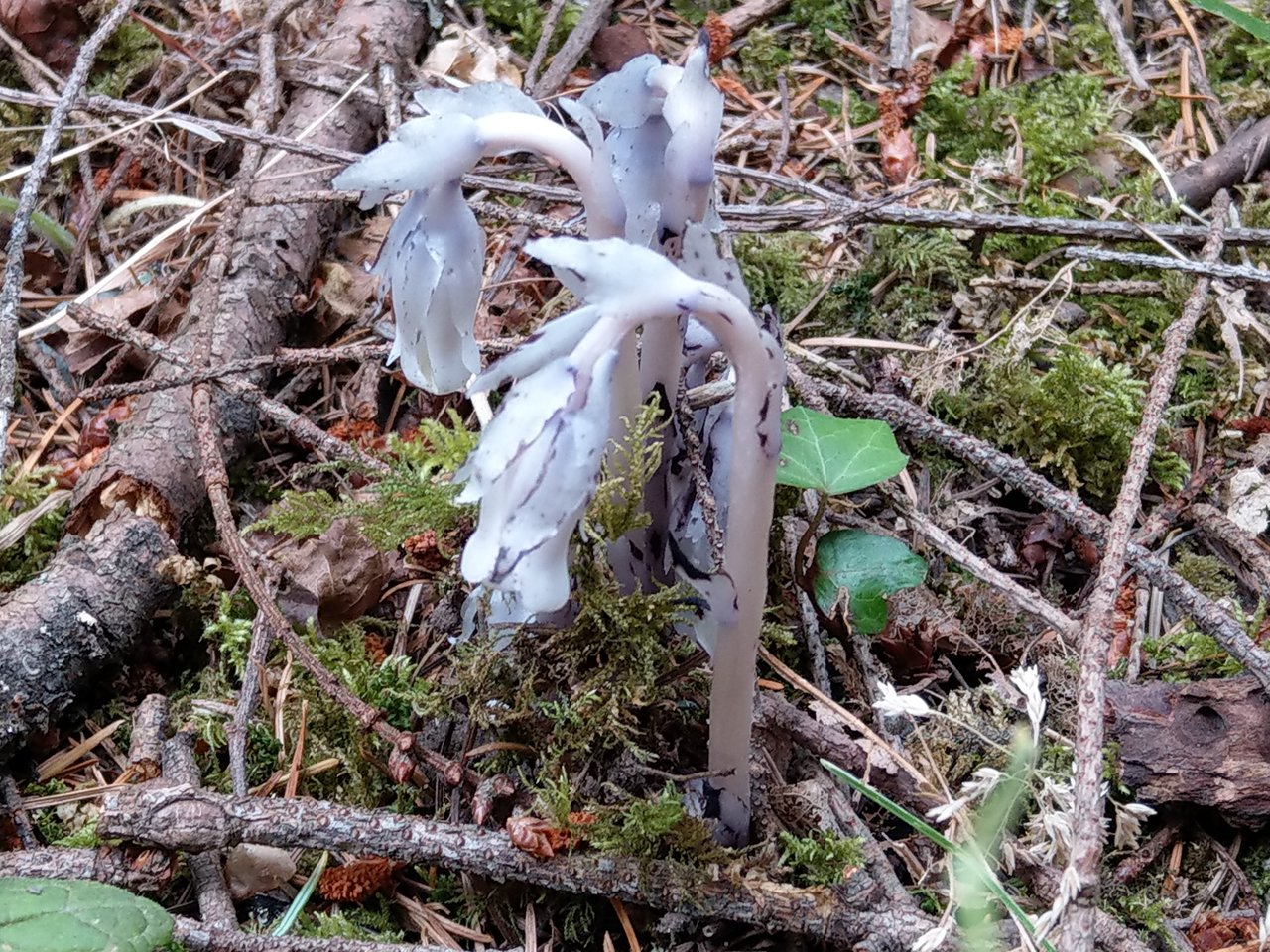 This is the Ghost Pipe
Monotropa uniflora
It is a delicate and rare plant that produces none of its own chlorophyll. Instead, it uses a fungus involved in a symbiotic relationship with a closeby tree. The pipe itself is parasitic but really quite strange and beautiful.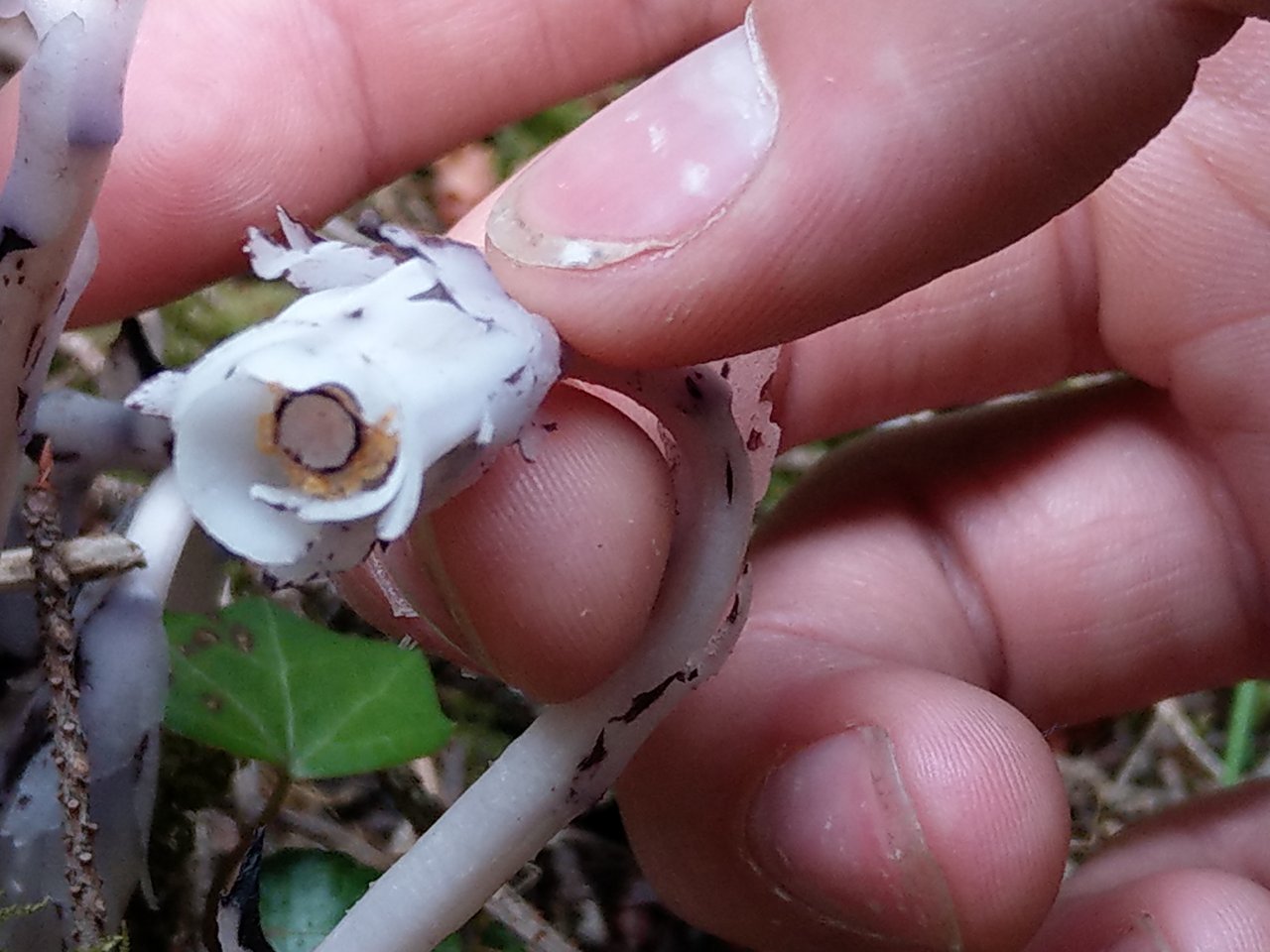 My son was on a camping scavenger hunt looki g for a mushroom when he found it. I feel lucky that it is my third time seeimg one of these.
I spend a lot of time in the woods.