I love this photo of sunset.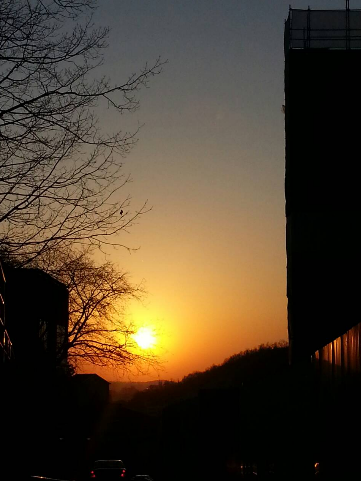 I took this photo when I was in the hallway in the building of my work. I was fascinated by the beauty of the sunset when I saw it outside the window. Sunrise is beautiful but sunset is so amazing for me.
In this photo, the beauty of the leafless tree added beauty to the image of sunset. Our creator really gave us all the fascinating and wondrous things human can enjoy.
How wonderful our world is, right?
Have a great day Steemians.