A fierce predator, with excellent vision and agility. No mice are safe in its purview. Are you?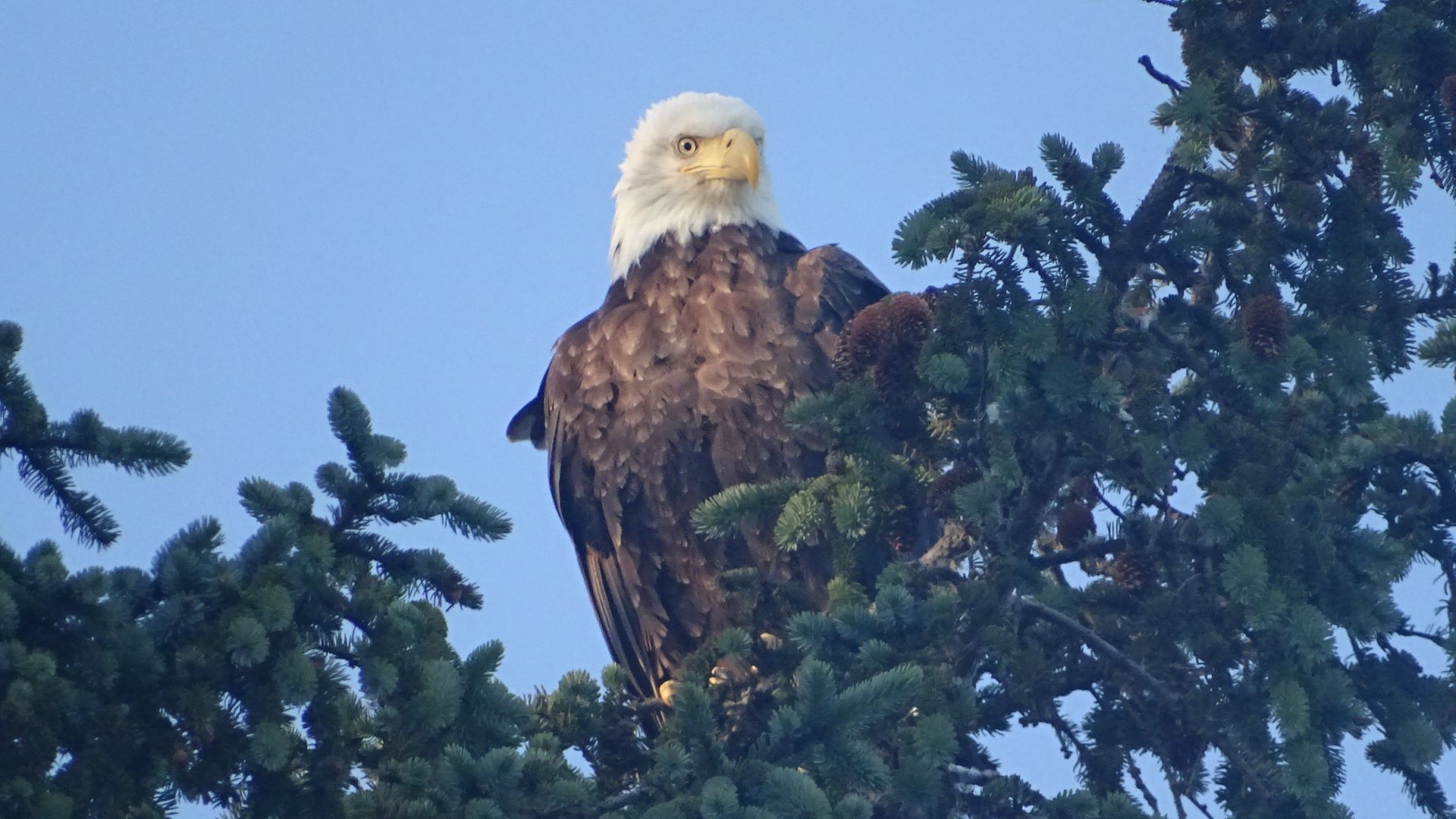 On my trip out west, I noticed this bird perching near the sea, way up in a spruce tree. Luckily with a new camera that has generous optical zoom, I managed to snap these shots. Hope you enjoy.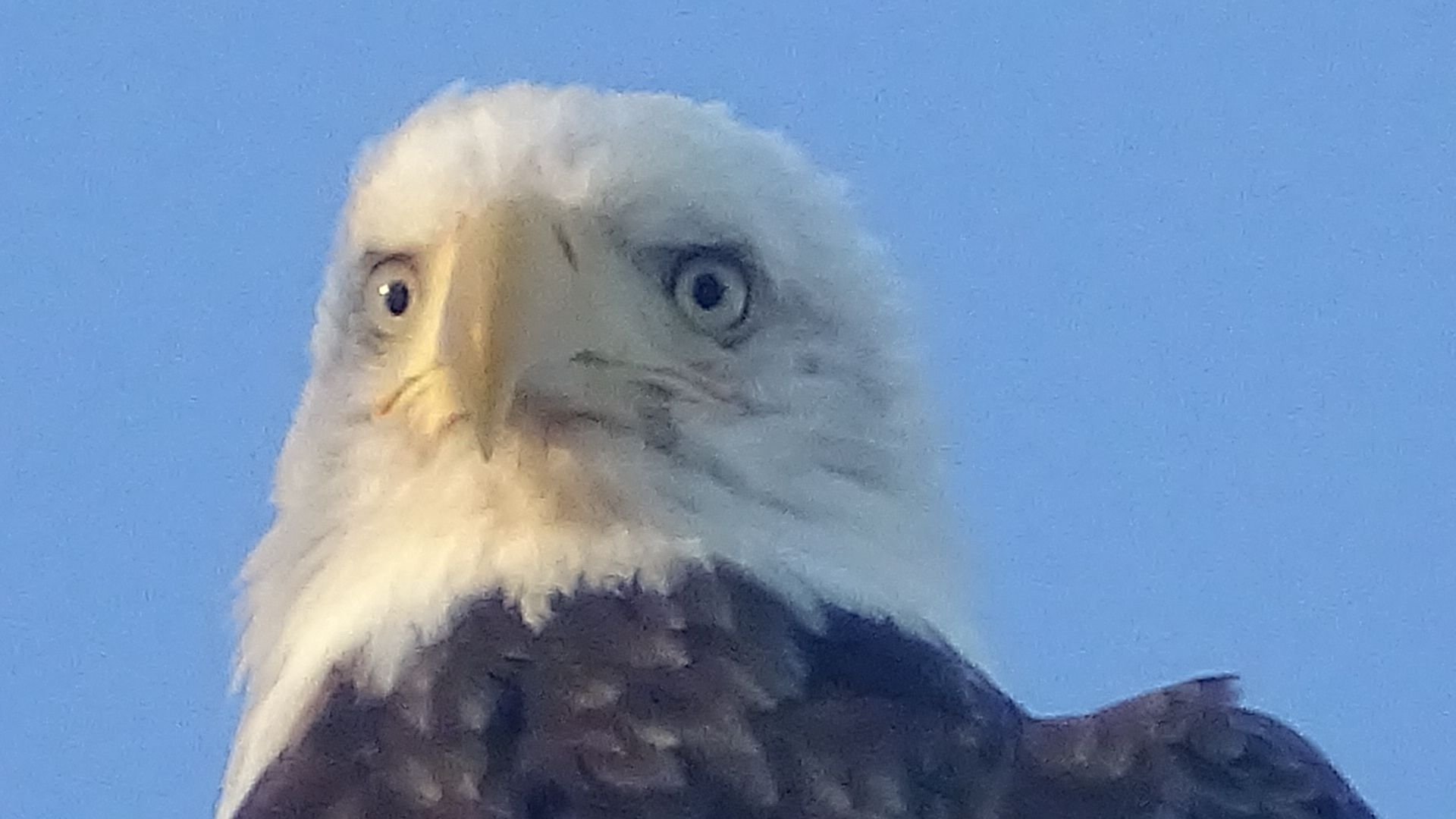 A majestic creature for sure. I can't tell if I'm spying on him or he's spying on me. Either way it's a million-mile stare.
There's no doubt that he saw me and took a keen interest. Luckily I'm not made of fish so we left eachother in peace because of our mutual respect. That's the Canadian way.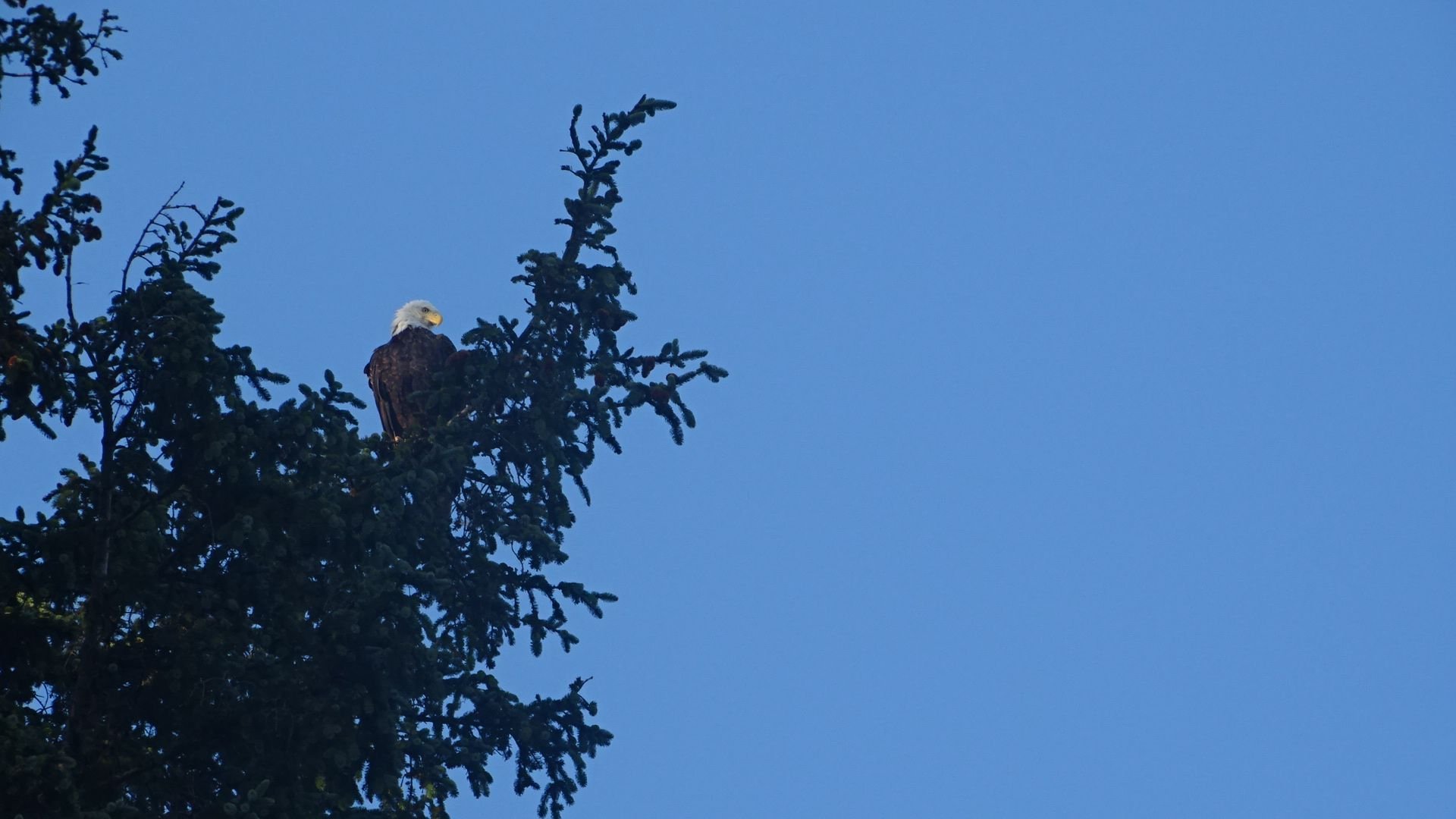 Like most forum lurkers, this bird prefers to watch and learn. Of course, we can't dismiss the symbolism of this bird - the icon of America. However not everyone thought that the bald eagle was the best candidate for America's top bird. I leave you with a quote from Benjamin Franklin:
"I wish the Bald Eagle had not been chosen as the representative of our country; he is a bird of bad moral character; like those among men who live by sharping and robbing, he is generally poor, and often very lousy."