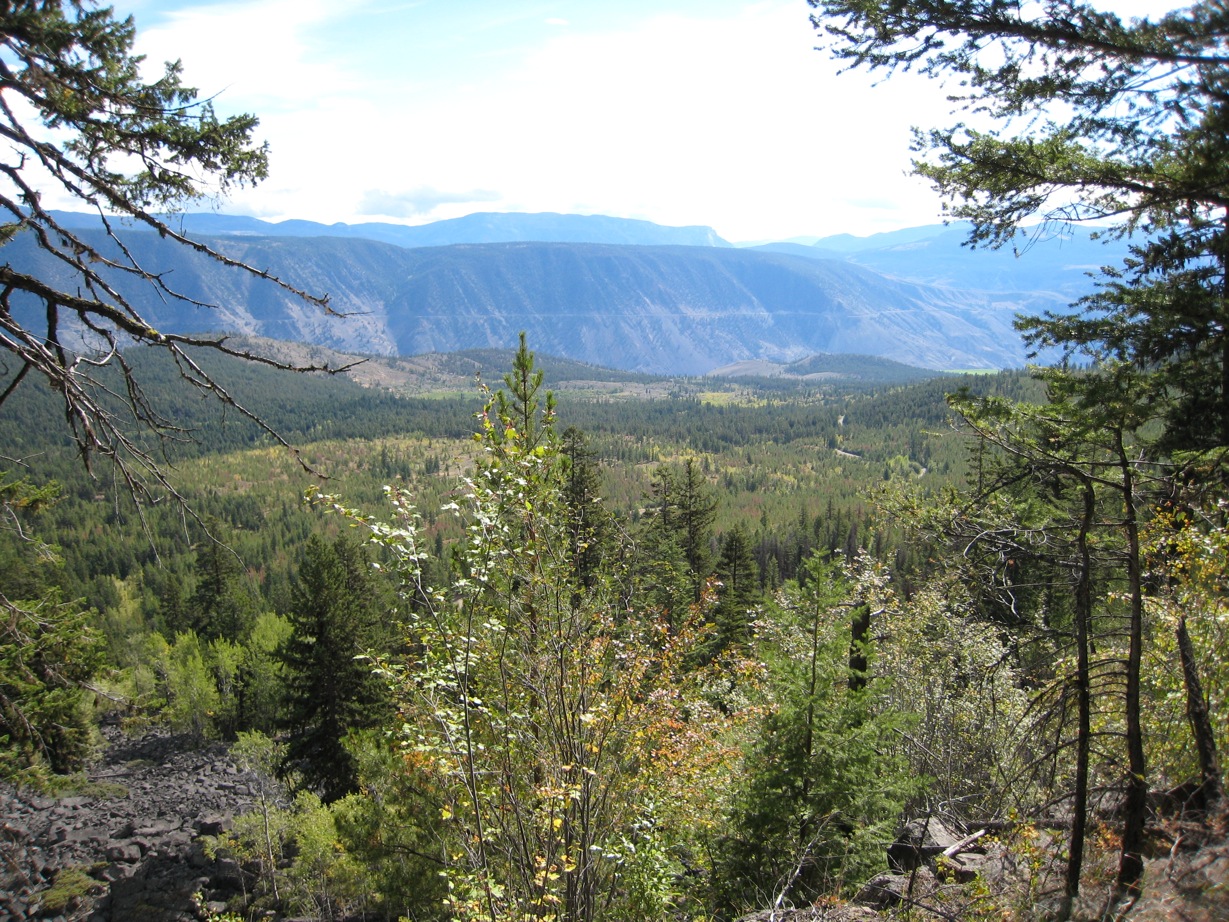 I was hiking along an old logging road in the interior of British Columbia Canada north of Lillooet. As you can see, it was a fine day.
Around a bend in the road I came across a fellow traveler bearing witness to the majestic views. We checked each other out and then he went on with his daily business.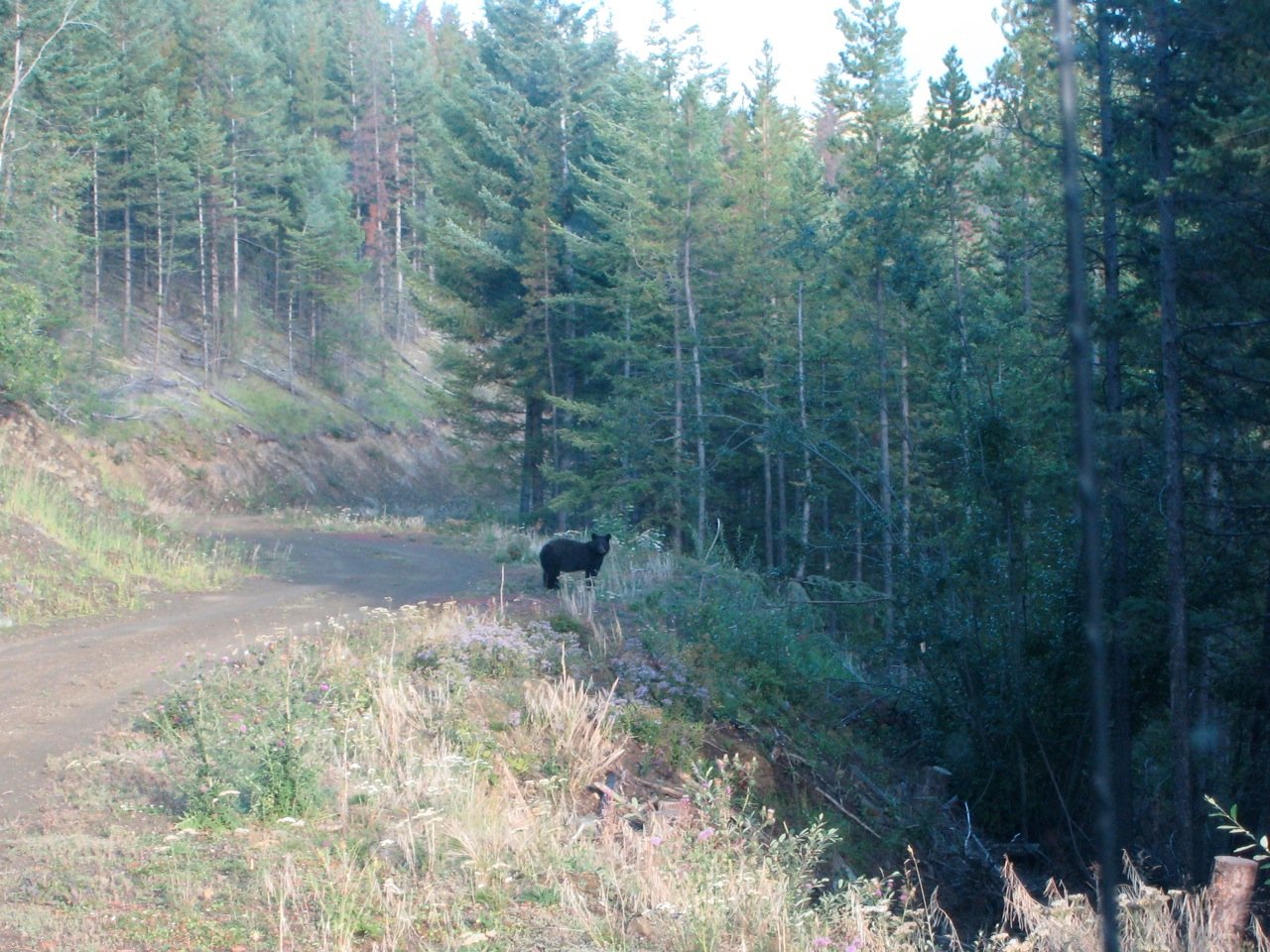 Thanks for clicking by!