The summer is here and my little balcony jungle is attracting all kinds of insects and arachnids. In addition to bees, caterpillars, beetles and pests eating my salad greens, I've also noticed a little lizard and a praying mantis that has been hanging around my mint and spearmint container for over a week. Yay! Natural pest control!
So I decided to name him. Meet my praying mantis Steve, the slayer of small pests in my mint.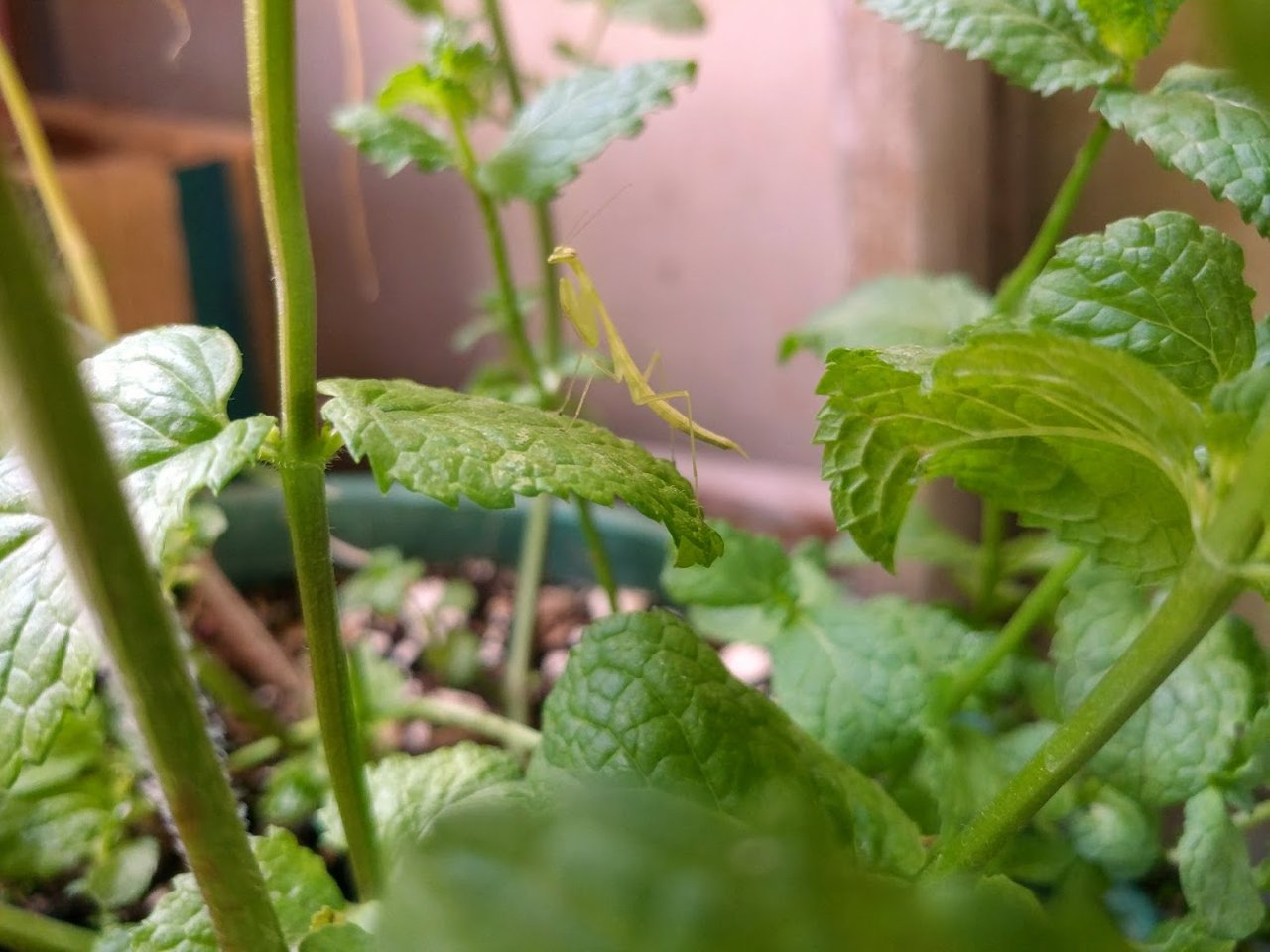 Even though the mobile camera of my LG v20 is a damn good one, Steve looks a lot sharper in real life.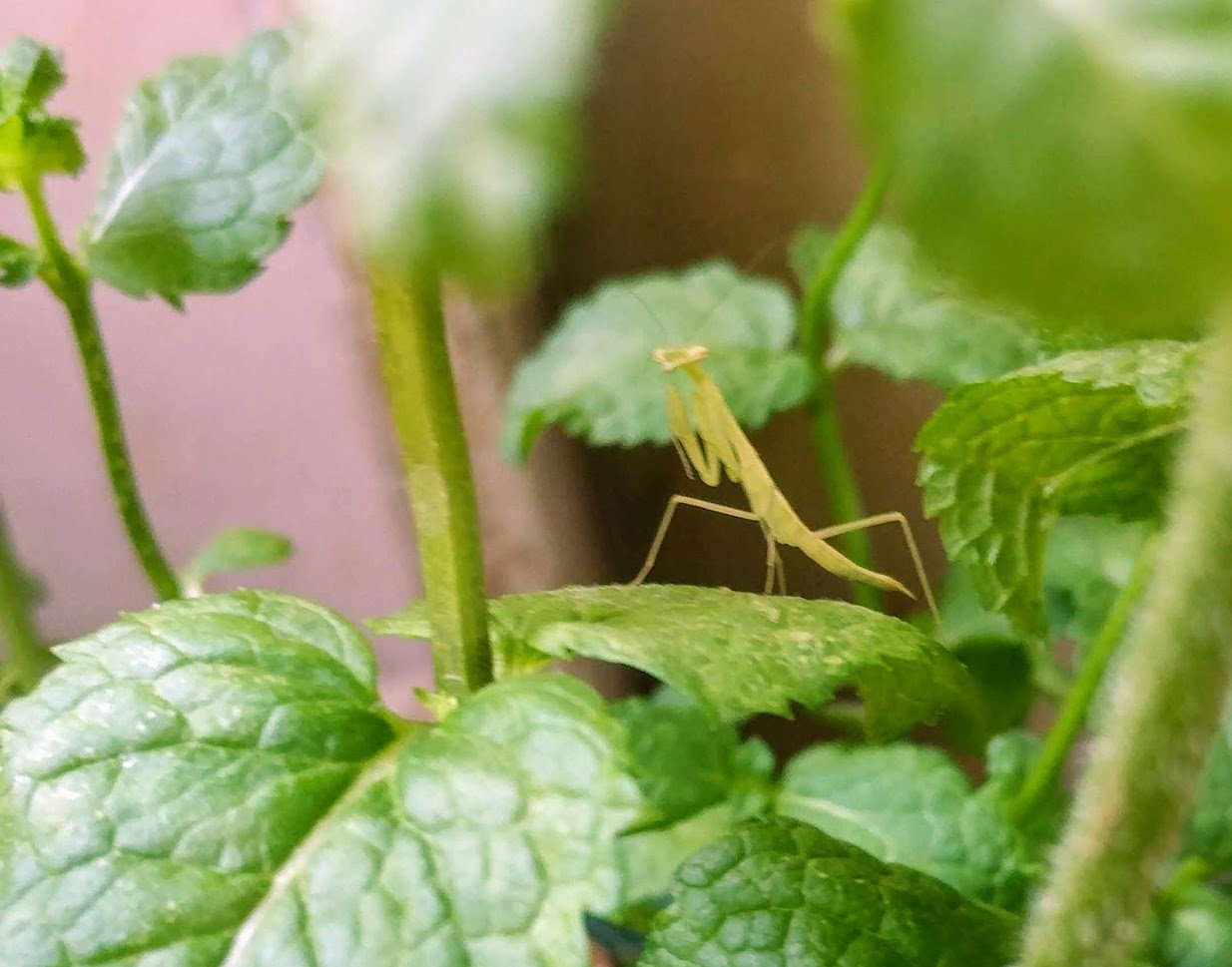 Apparently, people actually do keep them as pets, and even write guides on how to care for them. Me, I am gonna let him do his thing in the mint container and not bother him.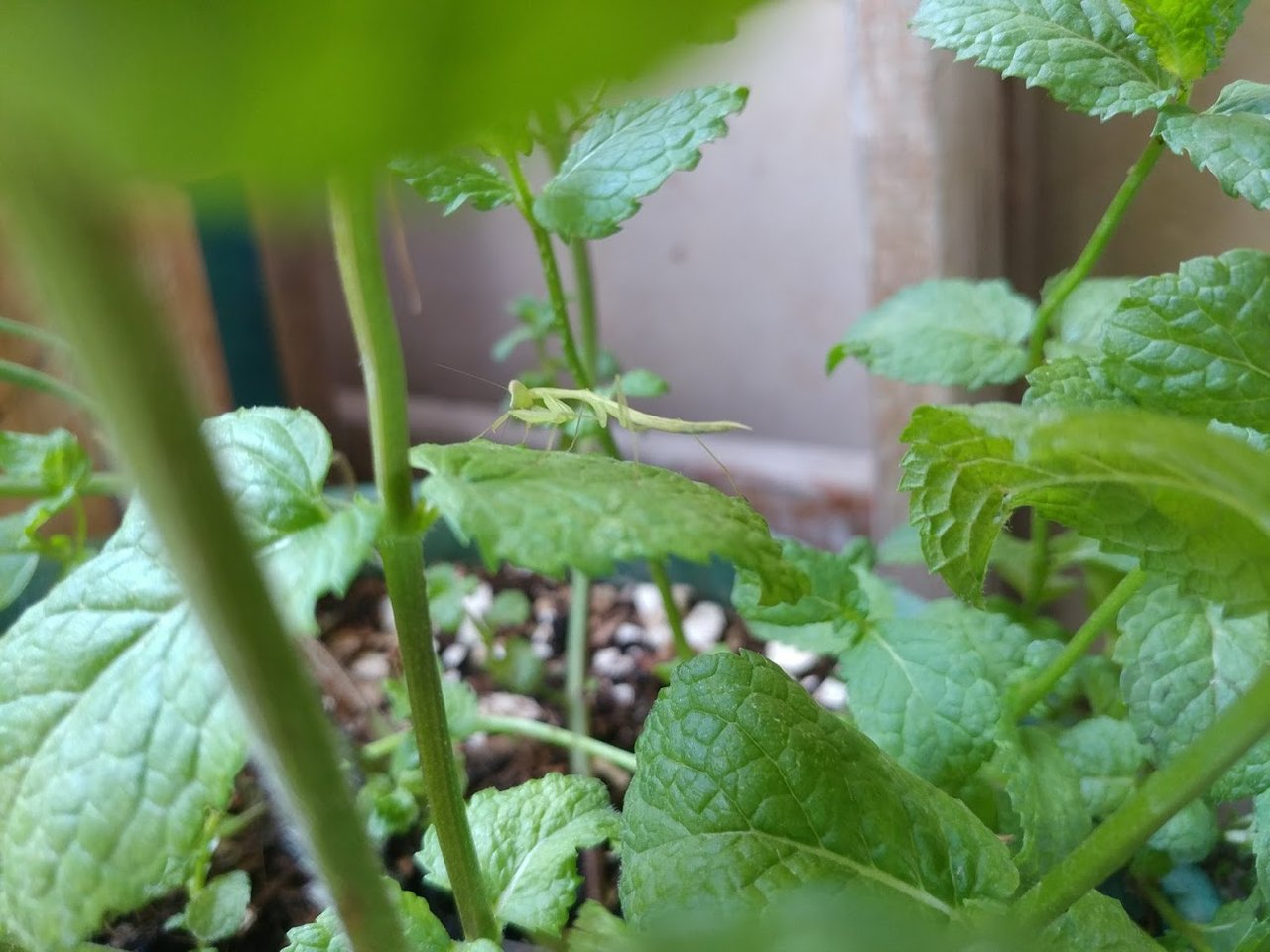 If I ever needed a sign from nature to tell me I am overwatering, then random mushrooms in my containers at the end of June are that sign. So I am going to pay attention to my watering habits and you get to enjoy photos of tiny random shrooms.