A very large earthquake struck Fiji overnight at a depth of 608 km. A tsunami warning was issued but cancelled due to the depth of the earthquake. Aftershocks will be expected to be quite large.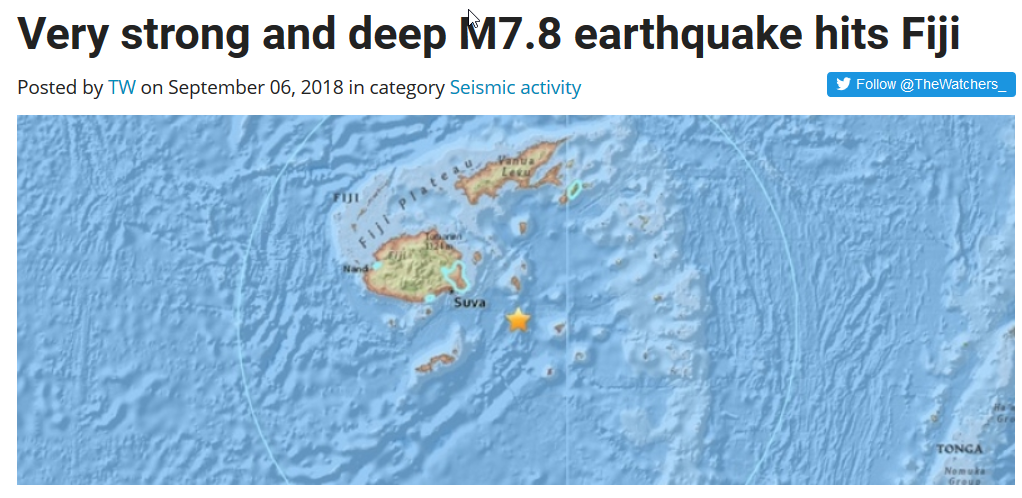 Thoughts and prays go out to the people and unsuspecting tourists of Fiji.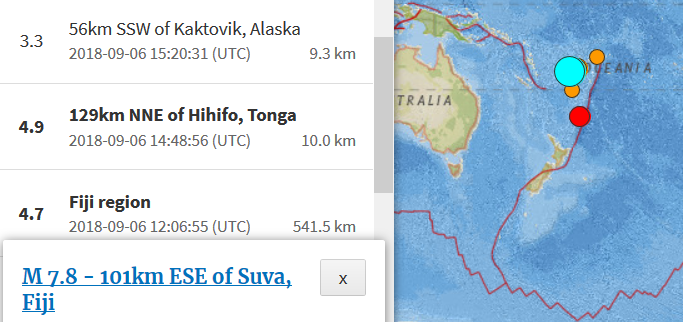 Japan earthquake of 6.7 killed 37 earlier in the day.
Thanks for following @ThunderRolls