Hi everyone! I am taking you back to my next-door neighbor's house, the one with all of the pine trees on the other side of my driveway and the one who grows Pokeweed. She also grows Wineberry (Rubus phoenicolasius) which is also known as Japanese Raspberry and I will show you the wineberry as it grows from buds to berries.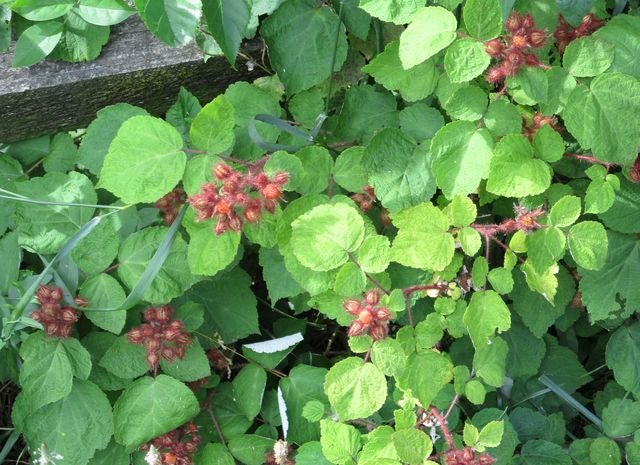 At the end of this past June, I noticed that the buds had formed. Ten days later, some of the berries were ripe. The wineberry shrub is native to East Asia and can grow up to nine feet tall.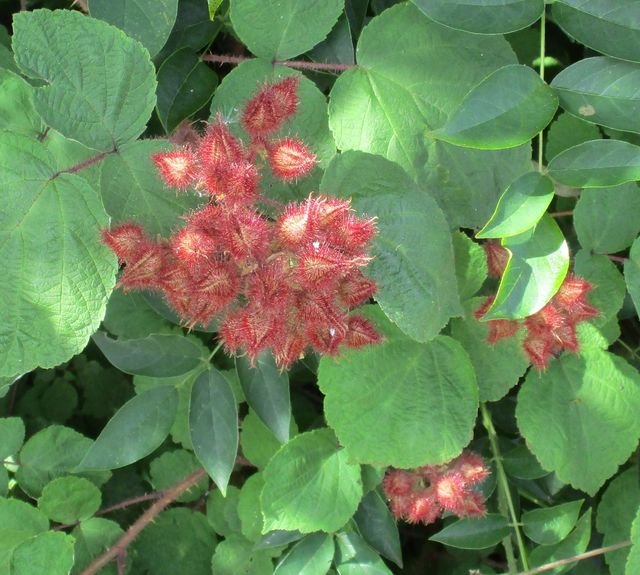 This is one of those plants that you will want to look at and not touch because it is covered with sticky, reddish hairs and sharp spines. The sap loving insects don't have much of a chance because of these hairs and the hairs also protect the berries.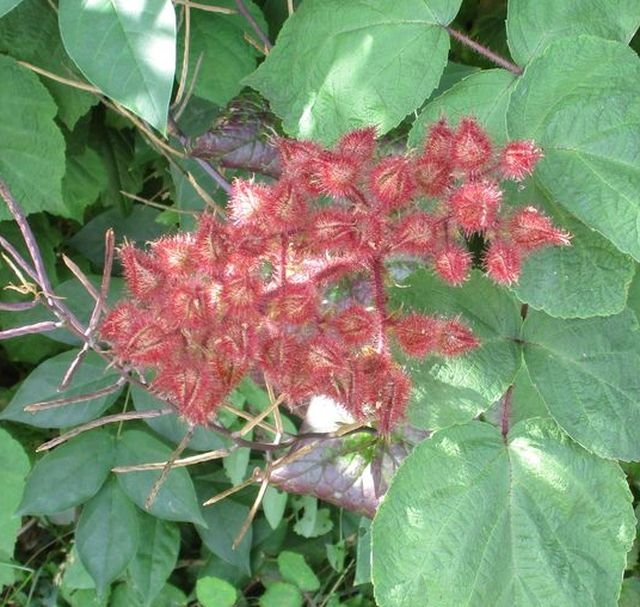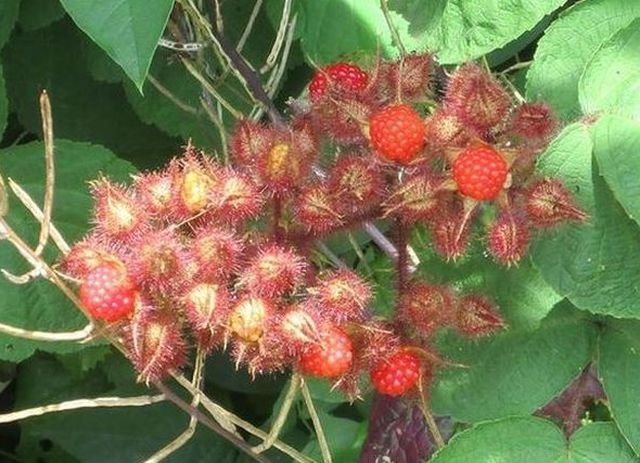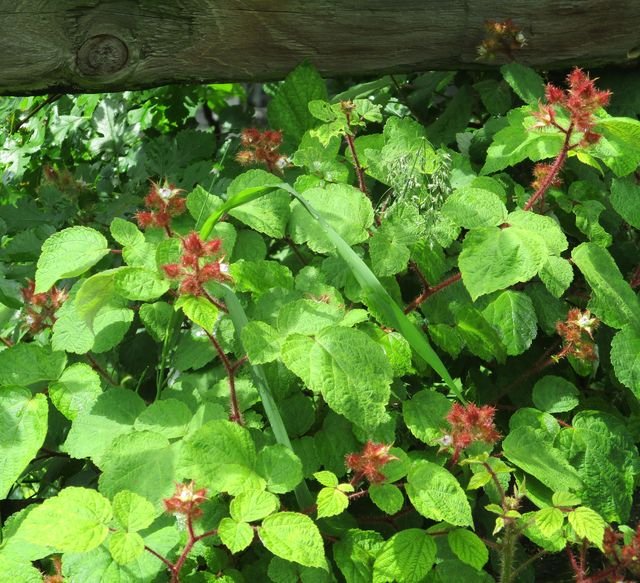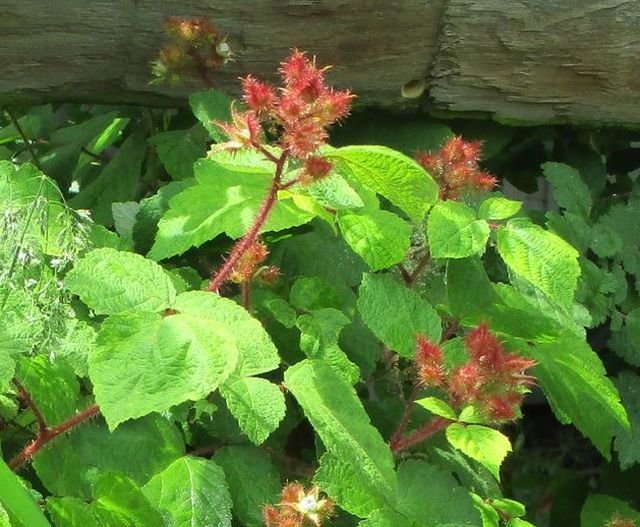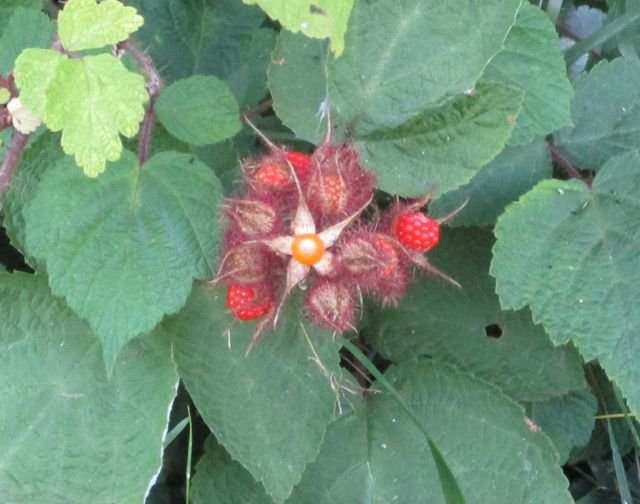 You will see a small white flower with the berry developing in the middle of it. Around the flower is the calyx which is covered with red hairs. When the flower is gone, the calyx remains and protects the berry.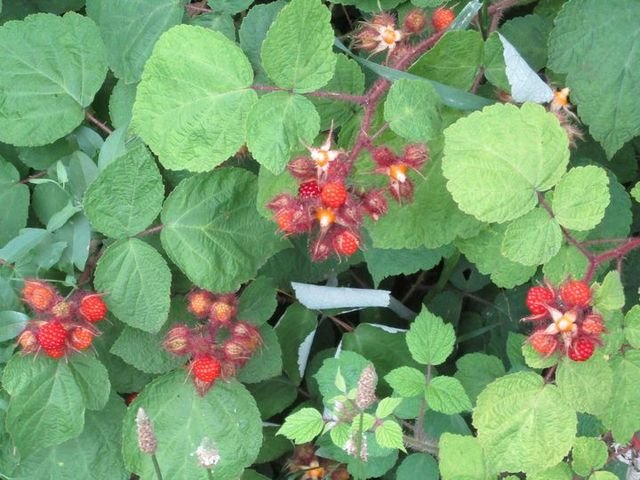 When the berries are red, it is time to pick them. The berries are juicy and a bit sour, and they only last a couple of days after they are picked so freeze them for later if you wish to do so. You will want to keep these berries around because they are a good source of antioxidants, minerals, fiber and Vitamin C.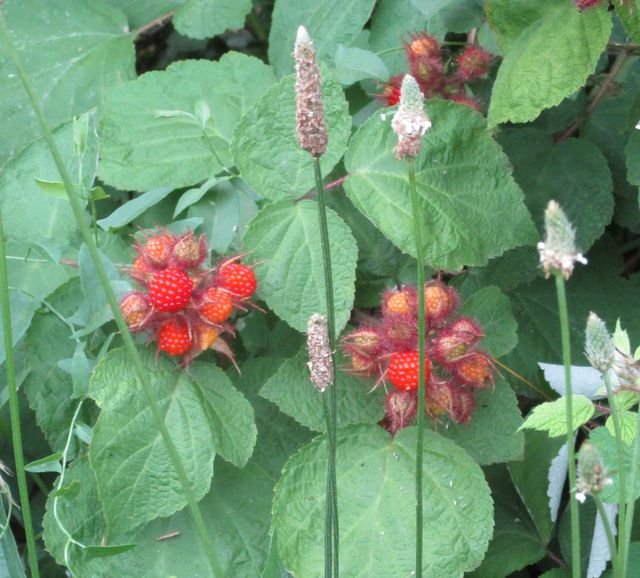 Wineberries can also be used to make deserts, jam and wine. Speaking of wine...let me tell you all of the health benefits of Wineberry wine.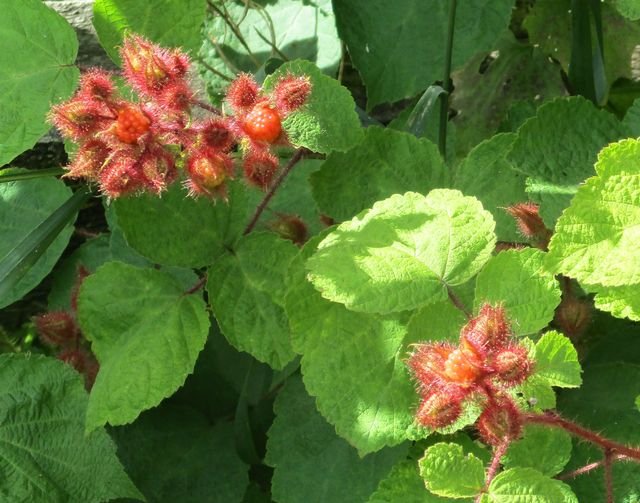 1-Wine made from wineberry helps you to reduce weight because it accelerates the fat burning process.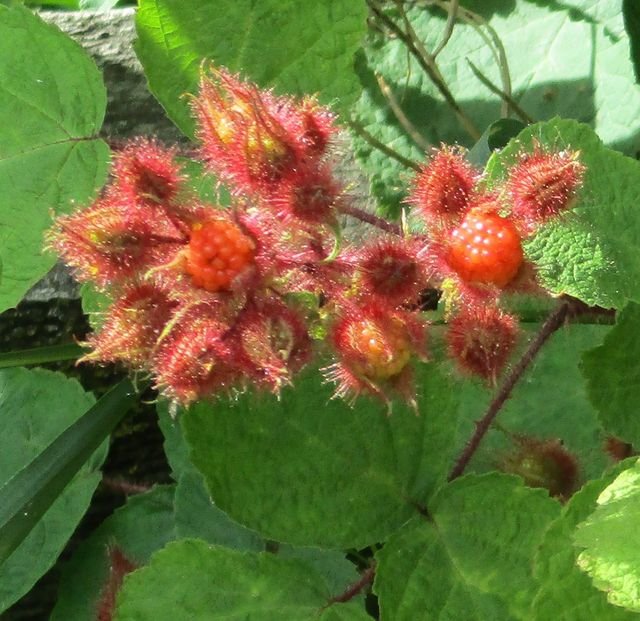 2-The unique antioxidants protect against cell damage and also performs tissue repair.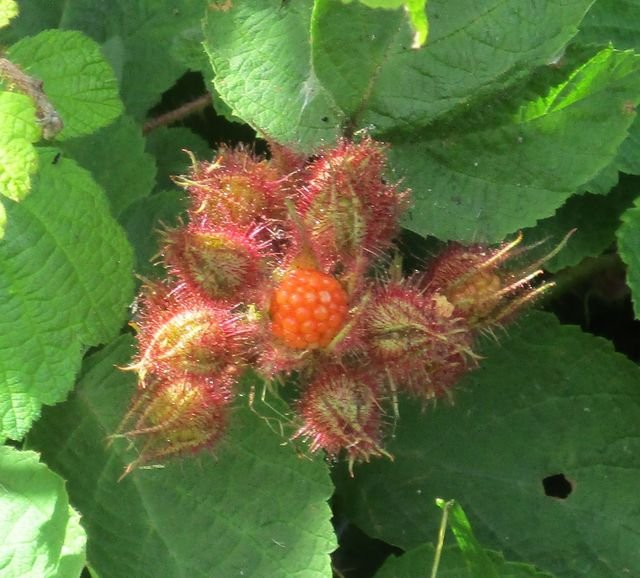 3-It has been said that it prevents cancer from returning, especially skin and breast cancer.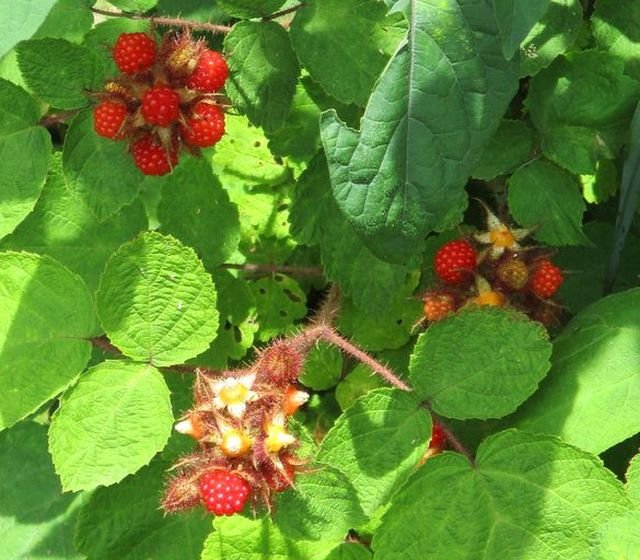 .

4-It also protects your heart and liver.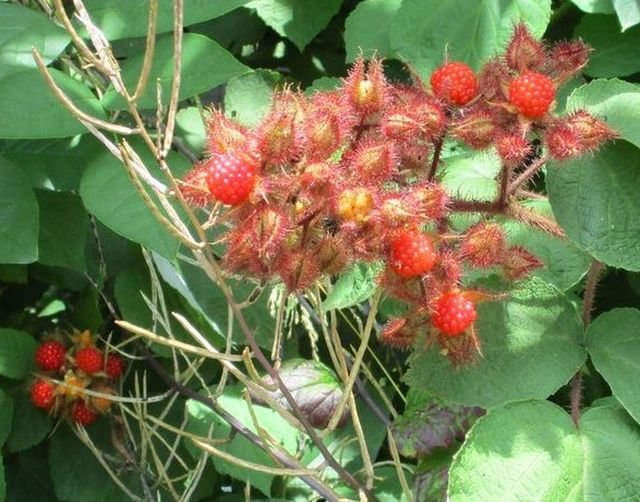 5-It boosts your immune system and cuts down on the inflammatory process.
The information listed above was what I found in my research. Please do not take my word as the gospel truth and I implore you to do your own research.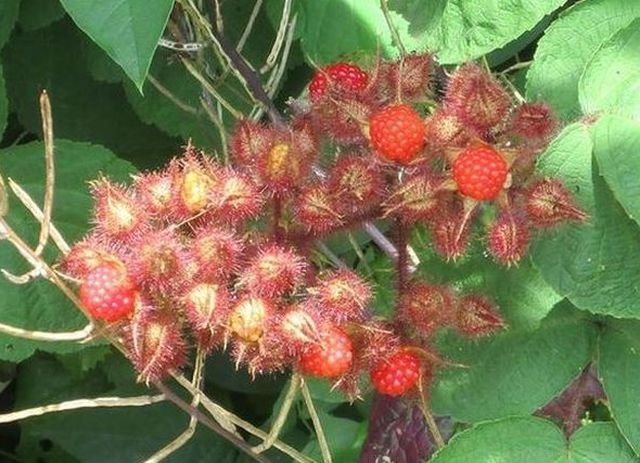 To all of my friends around the world, lets raise our glasses to good health. Cheers! Salud! Salute! Prost! Siante! Sante! Kampai! Chok dee, Mabuhay! Gan Bei! Proost! Skal! Noroc!
All photos are my own
Information Source: docs.dcnr.pa.gov, gardeningknowhow.com, fruitsinfo.com, womenfitness.net, todaystranslations.com
Are you looking for another caring community where your creativity and imagination can run wild? A place where you have the opportunity to win prizes for your participation? Are you looking for support or for a place that you would like to support? Then head on over to the Feeewrite House and have some fun.