A Burly Bum Tree Tuesday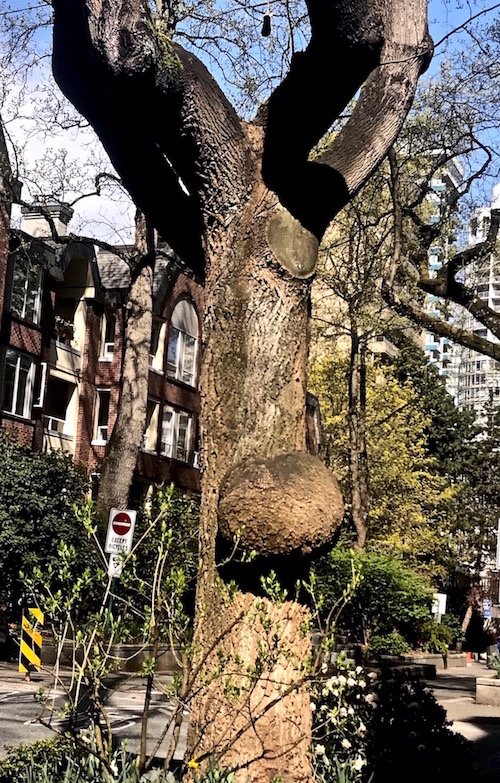 This is the tree my mom and I call the bum tree. The part that sticks out is a burl. A burl happens when the tree is injured and/or has a virus or a fungus. The bum tree is my favourite tree in the neighbourhood. You can see why.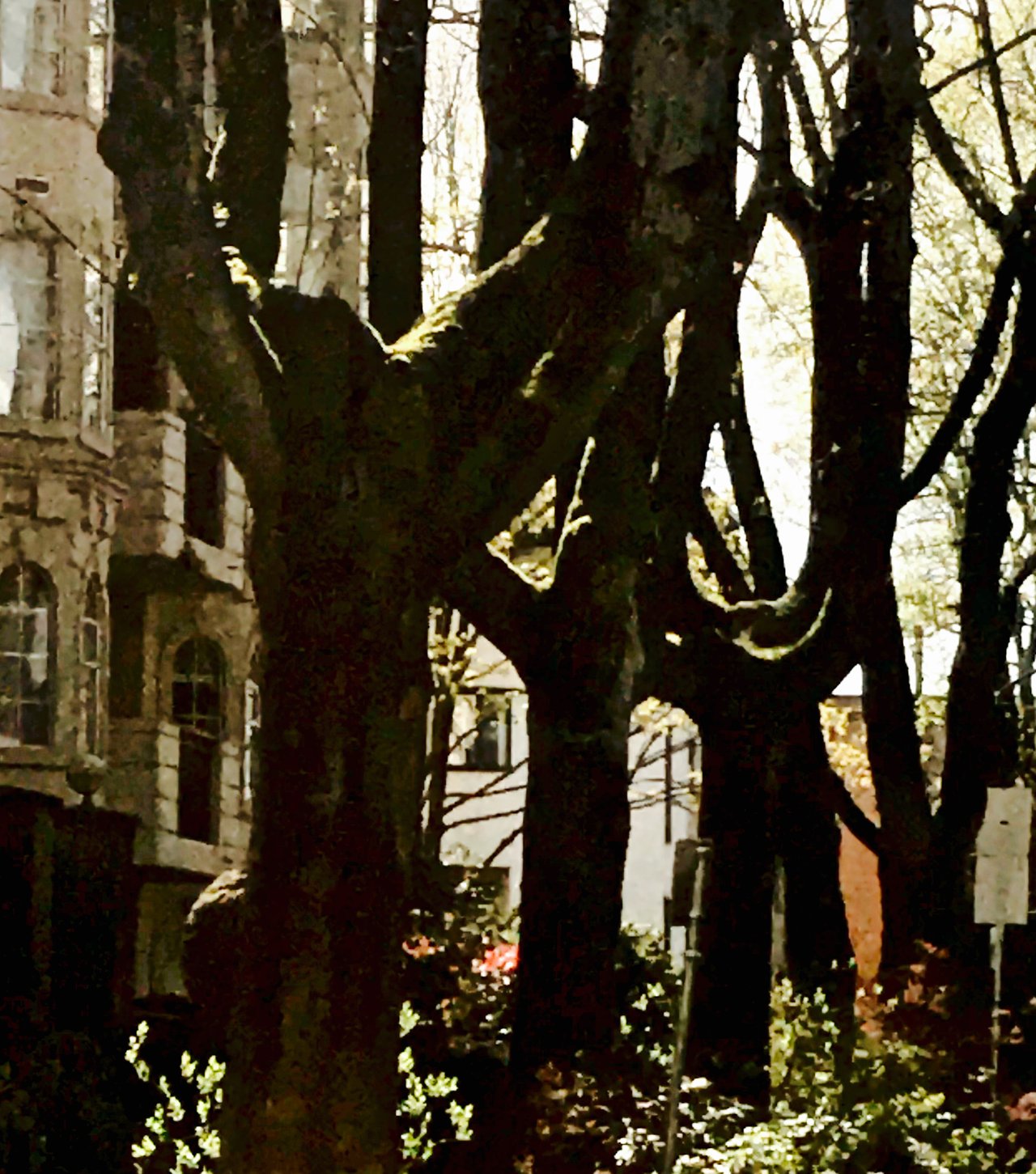 The bum tree is very old. Some of its neighbours have been chopped down because they were rotting. I hope the bum tree does not get cut down soon. It is a special tree. I would miss it.
...
Below is a street shot of the Westend. You can see the leaves are filling in but there are still some bare branches. I think it looks cool.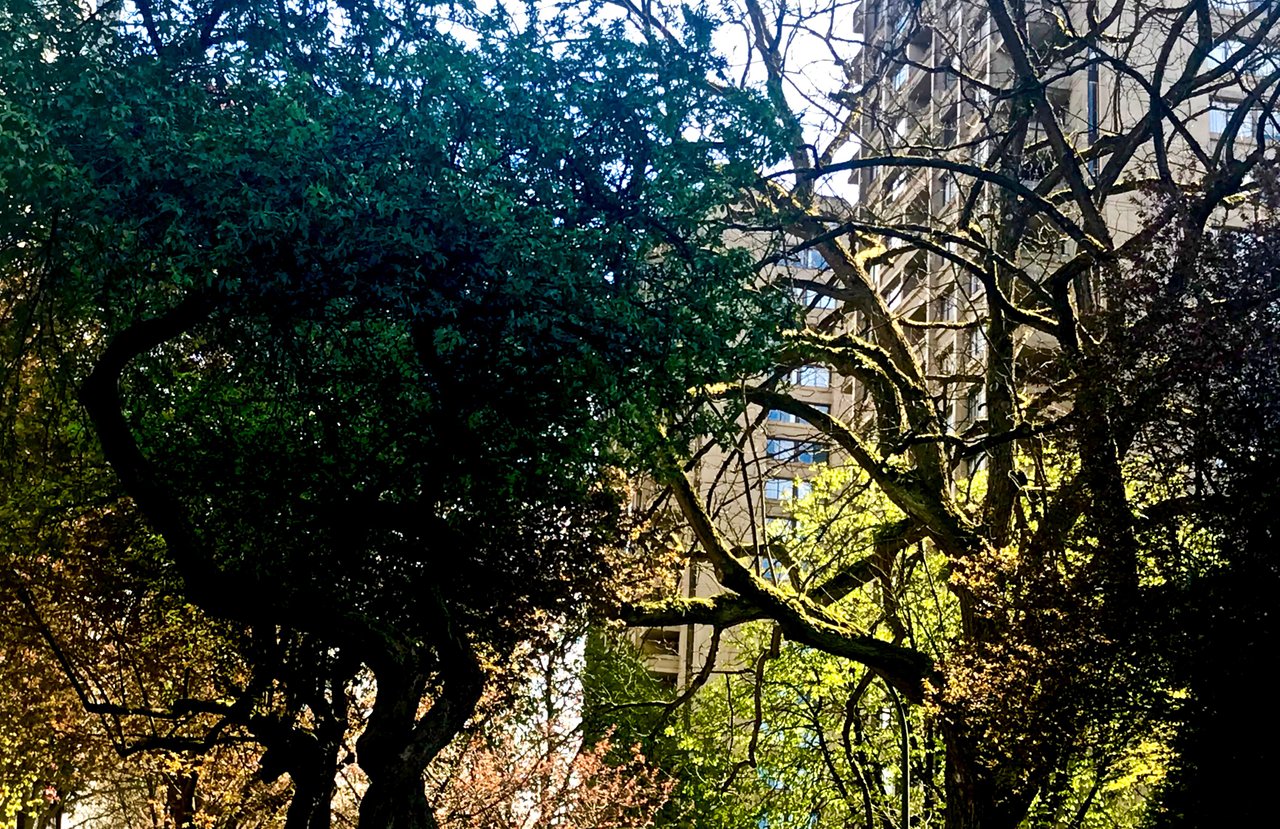 All photos were taken by me or my mom.