Question 3EDCBC biology 11 website FIPI: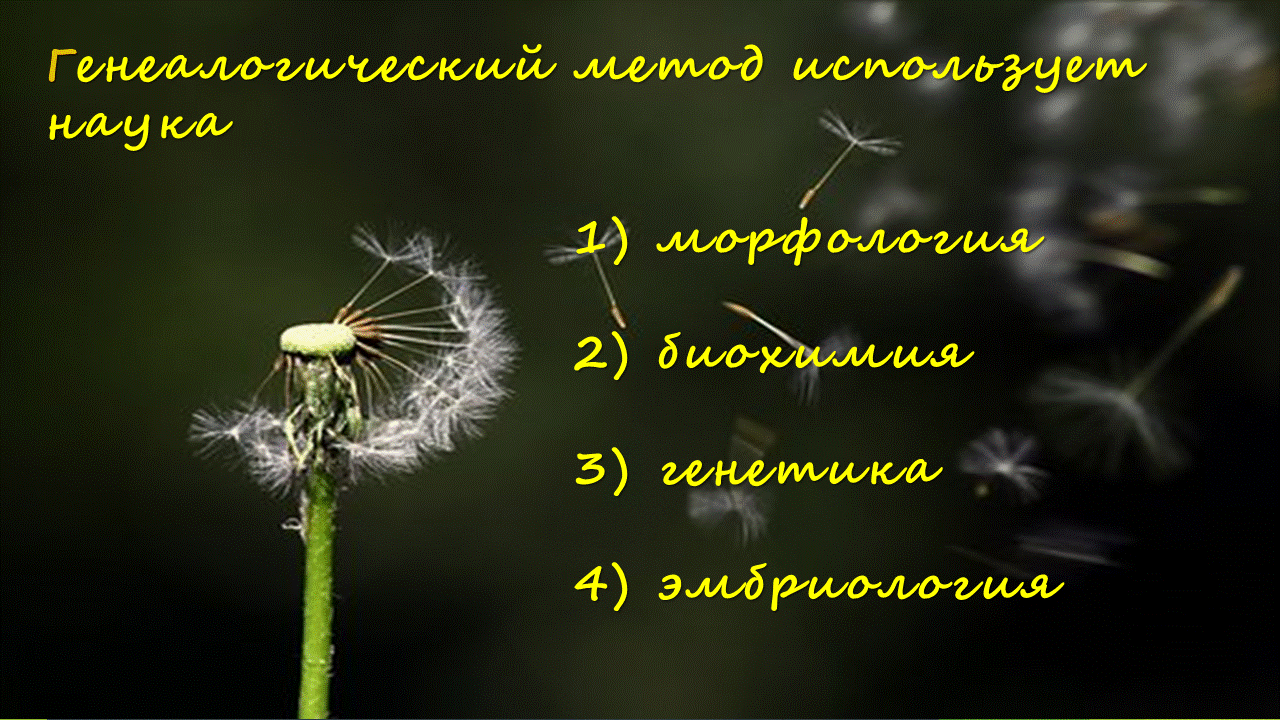 The genealogical method uses science
morphology

biochemistry

genetics

embryology
?
---
The correct answer is 3.
In human genetics there are far fewer options for a number of reasons, including ethical (inbreeding, and eugenics, under the ban).
We'll pass the biology exam for 100!
Channel @zdamna100egebio will help you with this!