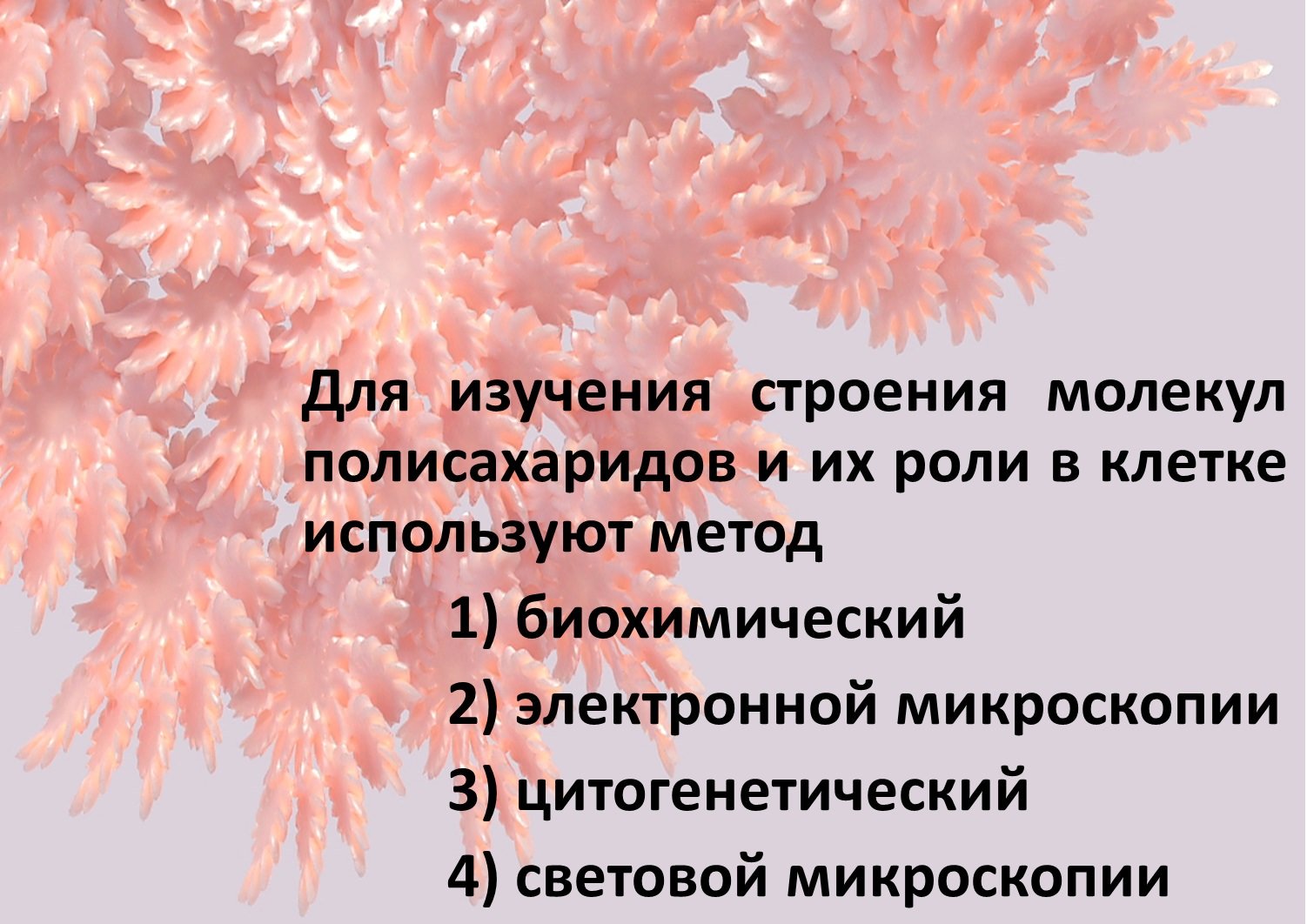 Since we are talking about molecules (polysaccharides), select response 1 - biochemical.
Answer 2) electron microscopy - is not suitable, due to the fact that the role in the cell is also studied;
Answer 3) cytogenetic-usually we choose in cases when we consider chromosomes in a microscope;
Answer 4) light microscopy-you can not choose, because we do not see the molecules.
We'll pass the biology exam for 100!
Channel @zdamna100egebio will help you with this!