Question 4047C5 on biology-9 sites FIPI: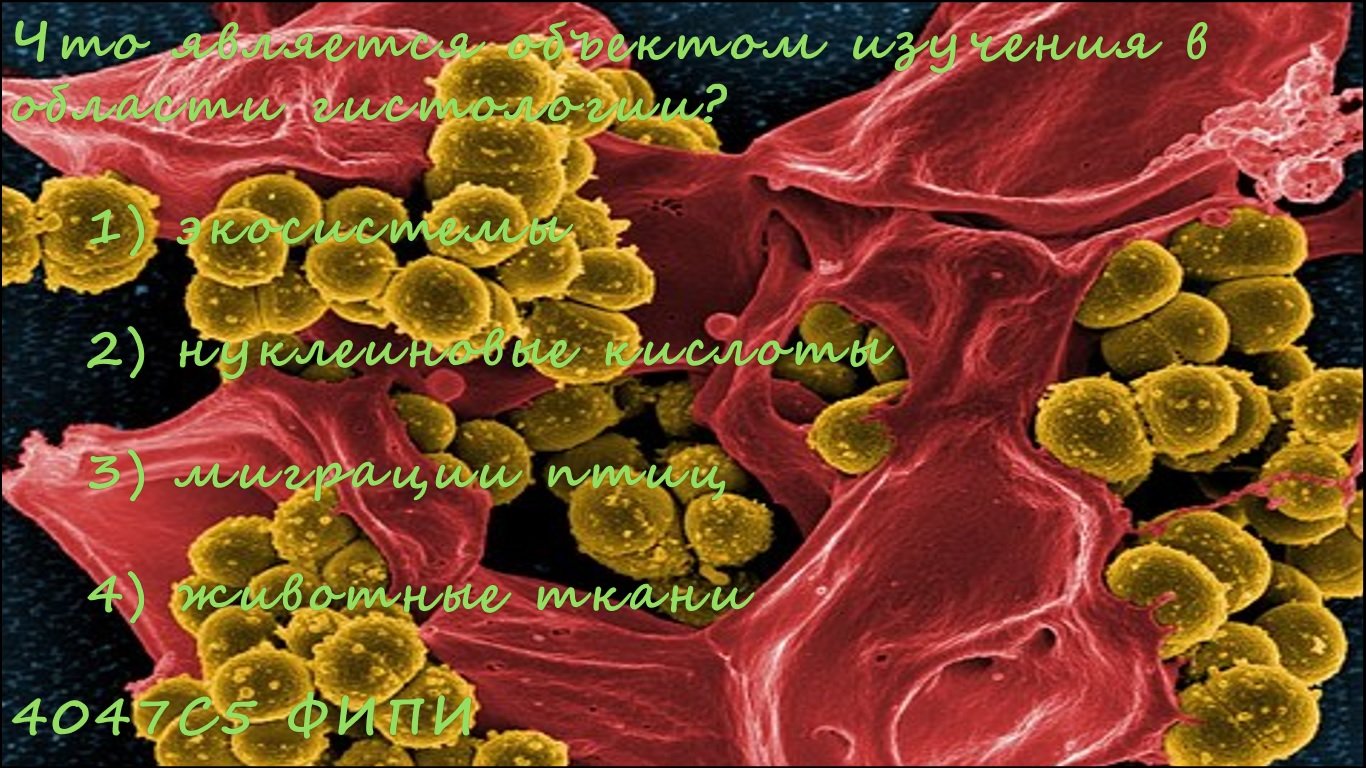 What is the object of study in the field of histology?
ecosystems

nucleic acids

migration of birds

animal tissues
Histology = the science of the tissues. All multicellular, they have.
Therefore, the correct answer is 4 (conditionally correct, since there is a histology of plants, for example).
=====
We'll surrender the OGE on biology for 100!
The channel @zdamna100egebio will help you with this!