Question A01E93 on biology-9 sites FIPI: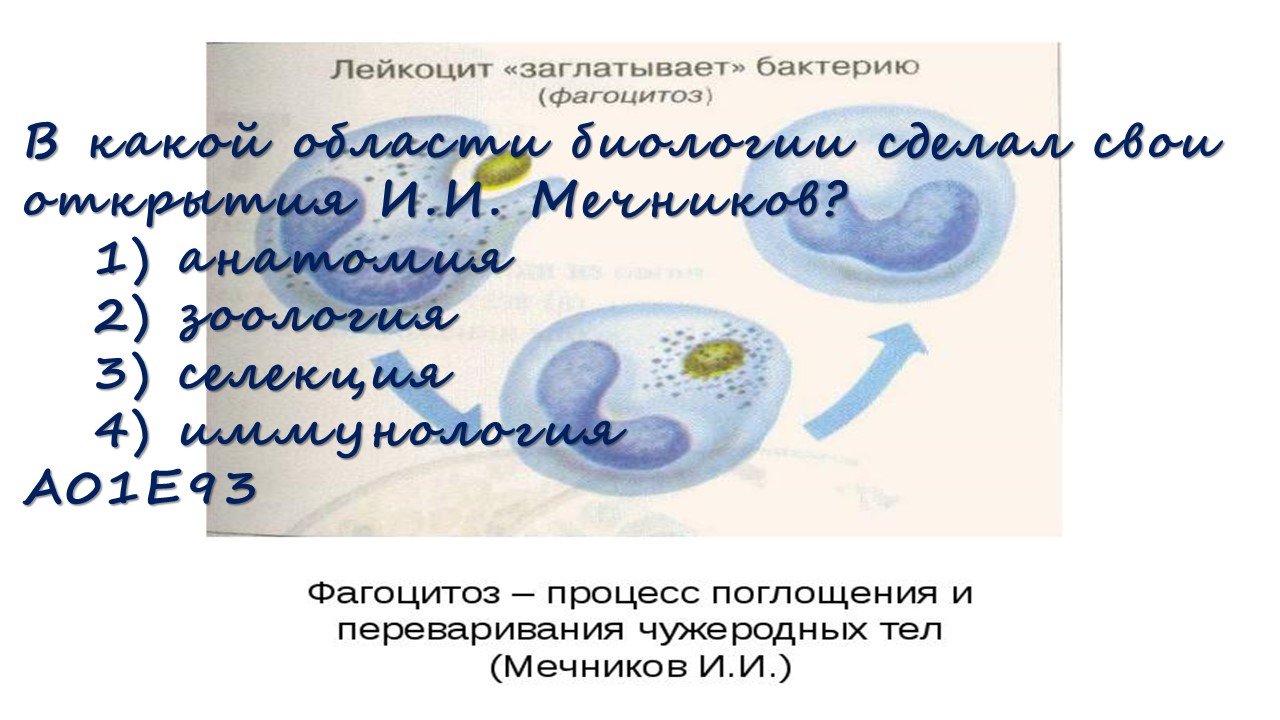 In what field of biology did his outstanding discoveries I.I. Mechnikov?
anatomy

zoology

selection
4)immunology
?
===
The most appropriate answer in this case is the answer 4 (phagocytic theory of immunity)
Although Ilya Ilyich Mechnikov (Nobel Laureate) made a number of outstanding discoveries in cytology, microbiology, comparative embryology, physiology and pathology, and gerontology.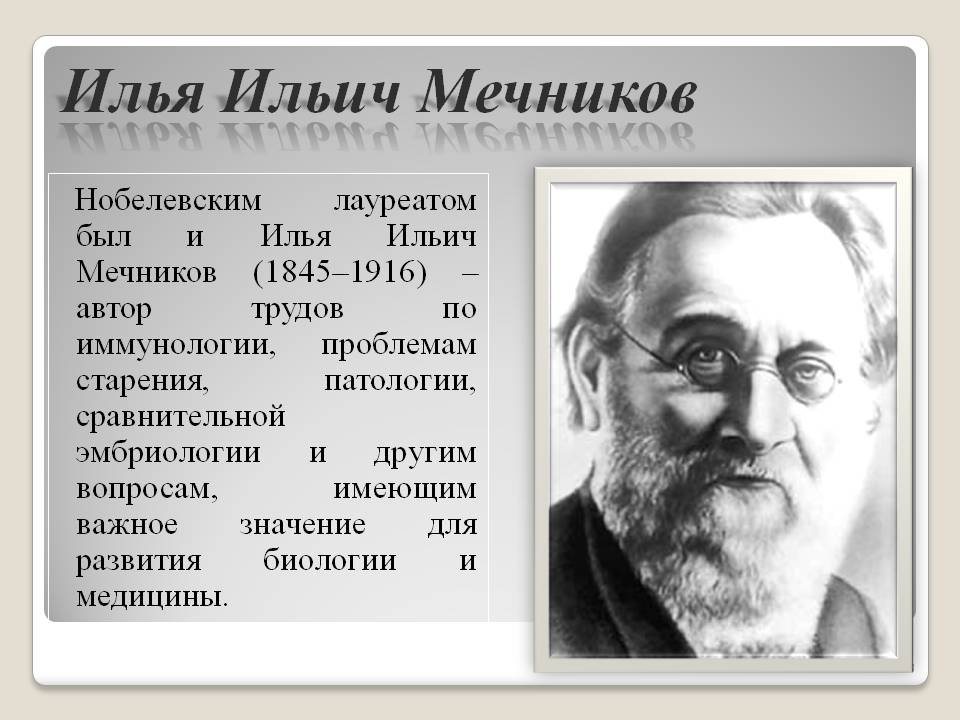 =====
We'll surrender the OGE on biology for 100!
The channel @zdamna100ogebio will help you with this!