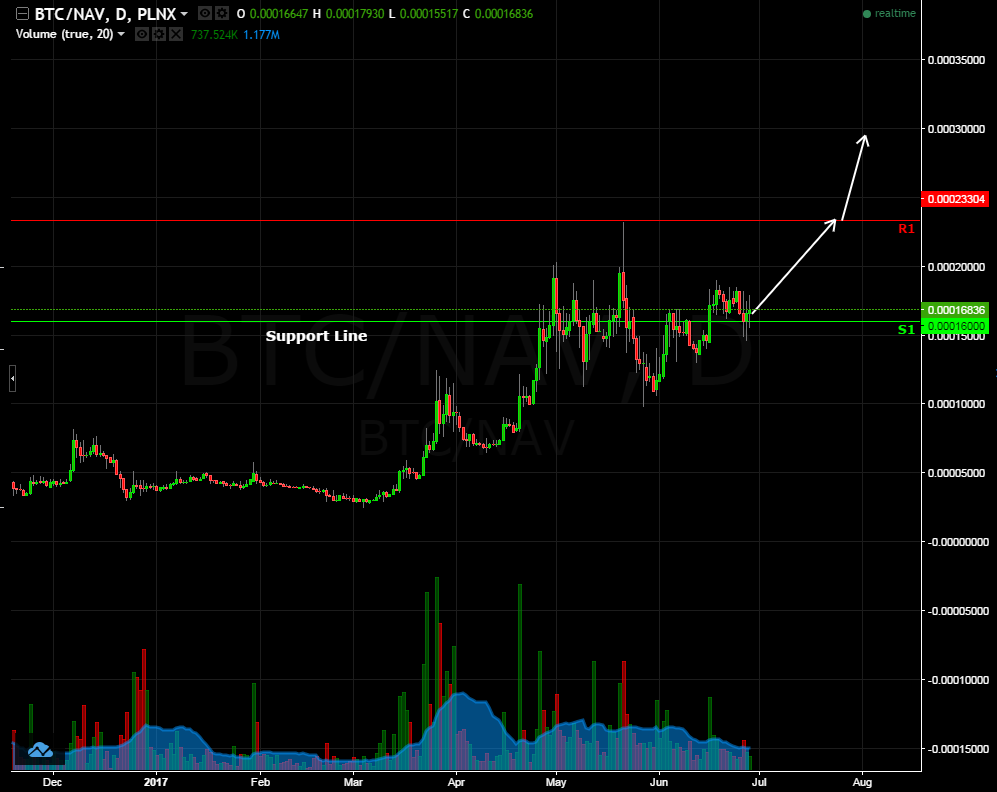 Navcoin is making a lot of progress with its technology.
The NAV dev team is working on 2 major developments.
1 - Polymorph
This upgrade will work together with the popular website changelly. NAV coins will be used to facilitate the transactions on this website.
2 - NAV Smart Contracts
NAV is looking into the possibility of upgrading Nav Coin and the Subchain to implement smart contracts. The idea being this will enable people to build Anonymous Decentralized Apps (ADapps) on top of their existing dual blockchain system.
Through NAV ADapp you can build software and tokens on the NAV coin blockchain. Just like ethereum , but in my opinion far better. The main advantage that NAV will have over ethereum is that NAV has a very good transaction speed, after the activation of segwit earlier this year.
Im pretty sure NAV will reach 10 dollars a piece mid 2018. Dont be late!! Try to buy a dip the uptrend is still valid.
Disclaimer:
Crypto Trading is risky business and you can loss partial or full amount of money. This Trade view is not a guarantee and only my personal speculation. Trade at your own risk with that money only you can afford. Bitcoin unexpected pump or dump will make this analysis void.