The NBA Finals becomes exciting as the series is now tied at 1-1! It was after the Golden State Warriors defeated the Toronto Raptors at Scotiabank Arena 109 - 104. That Andre Iguodala's open three was one of the highlights of the game that made the Warriors had a huge lead in the dying seconds of the game.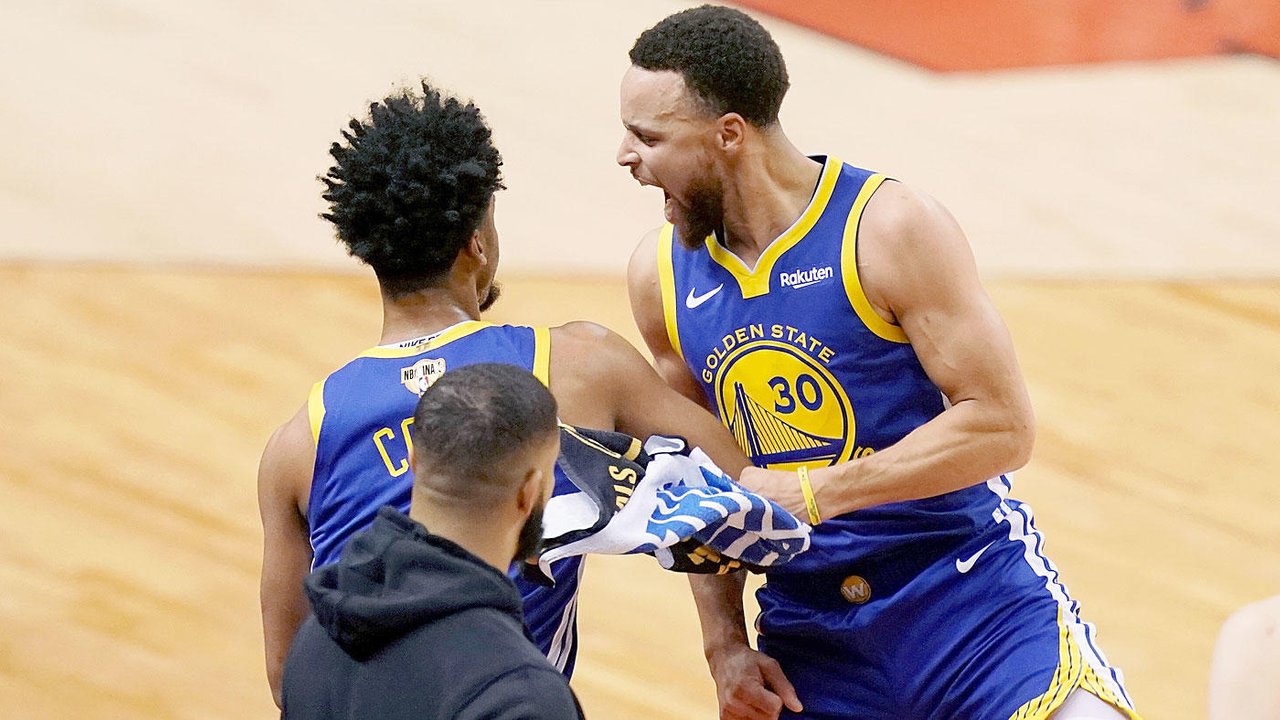 Photo source : https://www.cbssports.com
Points were led by Klay Thompson with his 25 pts and Stephen Curry who scored 23 points. Draymond Green added 17 points and DeMarcus Cousins scored 11 points who put the Warriors in a comfortable position (1-1) before heading to Oracle Arena.
Meanwhile, Kawhi Leonard led the Raptors with his 34 point performance but wasn't enough to lift the Raptors. Pascal Siakam, who was instrumental to the Game 1 win only scored 12 points. VanVleet also added 17 points and Kyle Lowry tallied 13 pts. They were trailing most of the time and failed to catch up in the end.
Game 3 of the NBA Finals will be on the 6th of June (Philippine Standard Time) and will be played on Oracle Arena (and for the game 4) - home court of Golden State Warriors.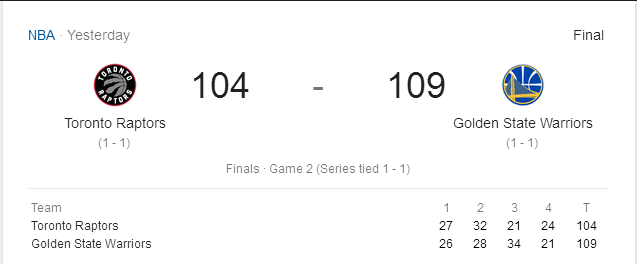 The Defending Champions are excited to be on the arena right now as the tickets were almost sold out. I am and we are too, from the Philippines is very excited for this game. It's quite different now as no Lebron James appeared in the NBA Finals / even in the Playoffs.