The NBA this season has full of surprises, a lot of surprises. First, we've seen that this is the first time in more than 10 years that we don't see Lebron James in the NBA Finals (even in the playoffs). With it, we've seen that the pay-per-view sales had decreased significantly. Second, this is the first time the Golden State Warriors are trailing in the NBA Finals. They have always been leading. In fact, Cleveland Cavaliers championship last 2016 was a 3-1 lead by the Warriors. Third, I actually have expected that the Bucks will be in the finals. They went 4-0, 4-1, in the playoffs before facing the Toronto Raptors. They won the first two games, but eventually lost straight 4 games against the Raptors.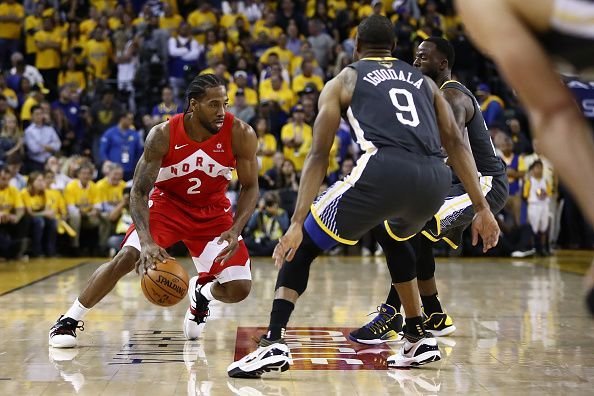 Photo source : https://www.sportskeeda.com
Tomorrow, the Toronto Raptors will have their chance to win their first NBA Championship at their own arena - Scotiabank Arena. They have already achieved their first NBA Finals appearance after defeating the Milwaukee Bucks and they're just one win away to make their dreams come true to let Toronto win their first NBA title.
The addition of Kawhi Leonard to the team was indeed the most crazy thing ever happened to Toronto. He was superb in all aspects that helped the Raptors to what they are now. The addition of Gasol was also instrumental to the team's defense and a European type of Center (can shoot threes) has been a fit to Toronto's offense.
I'm personally excited to see the Game 5 and probably witness a historic night for the City of Toronto. It will go on the hands of the Warriors, it will create more hype to the people especially the fans.