I have been meaning to make myself a crochet hat for ages. I've had yarn and waiting time in the car, but as always, I have found it hard to decide how to make it without following a pattern.
I found a dark purple (plum) colour yarn in a shop called B&M which sells all sorts of things (literally) and it was quite thick so I thought I should make a hat quickly using that :D
I also found my crochet hook size 6mm - great !
I started with a magic ring and made 8 (UK) trebles (US double crochet). Here's another video to clarify what I mean.
To help myself count stitches and knowing where I was going to put the increases without using markers, I used raised stitches. These have a specific name which is front post treble(or front post double crochet depending on where you are).
My Method:
First row : I did my 'initial' 8 treble stitches.
Second row : I did one raised stitch (or fpt) and increased one by making a treble in the same stitch. I ended therefore with 16 stitches.
Third row: I started with my raised stitch; I increased one and then crocheted one so I then had 3 stitches.
Fourth row : 1 raised stitch, increase one by crocheting two trebles on the next stitch and then the rest repeating this pattern.
I remembered to take a photo at this point. It's basically become a bigger circle with spokes - like a wheel :D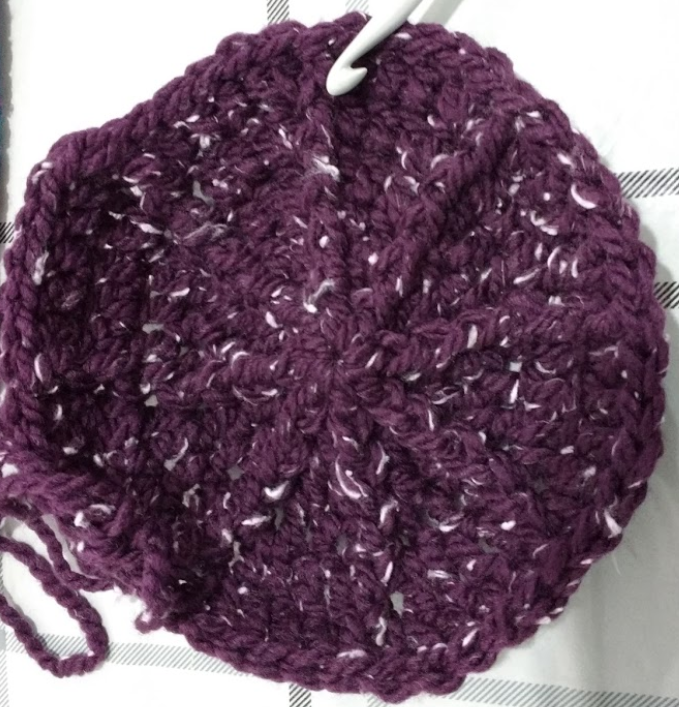 I only needed the raised stitch and then 5 stitches to reach my very big head width. This shows how thick the yarn was and how fast this project went :D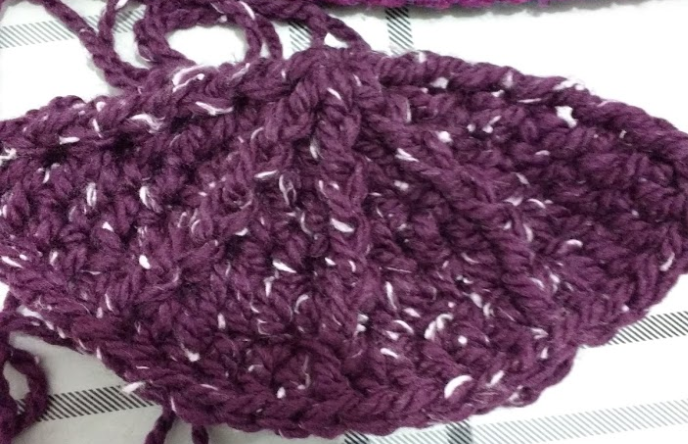 When folded in half the future hat looked like the photo above.
I then crocheted 5 rows without increasing. The hat was growing in length fast when I suddenly noticed I had little yarn left so I decided to finish (quickly) with a couple of single crochet rows.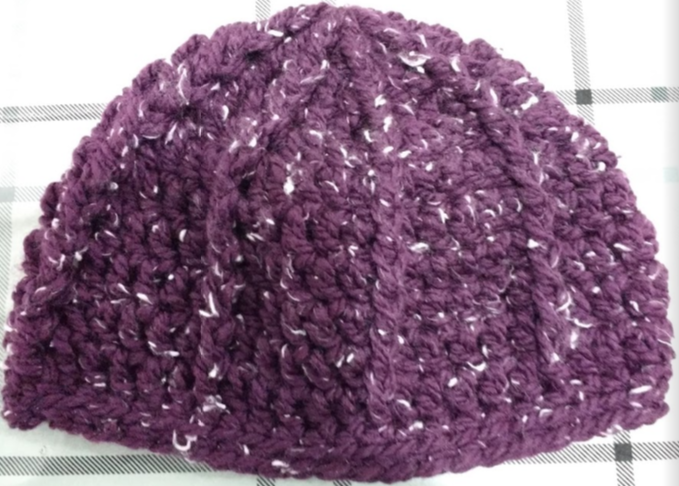 Above is the photo of the finished hat. It probably took me three hours to complete and fits me really comfortably - even though I forgot to add that elastic thread to the final row of single crochet stitches !!
@jen0revision feels 'the beanie needs a pom-pom', but I'm not a pom-pom person and I'm unsure about calling it a 'beanie'. So I researched the origin of the word 'beanie' and found it had a connection with a place not that far from here in Wales...
Between the 15th and 18th centuries, Monmouth caps evolved to look pretty close to a knitted beanie cap you could find today. These beanie hats were knit of wool by hand knitters in the town of Monmouth in south east Wales, because the sheep there, called Ryeland sheep, produced particularly high-quality wool.
Source
That was exactly my point. The site where I got that quote is called 'beanie designs', but it says the word originates from a knitted cap. I feel this may actually be a bit of encouragement for me to try and find a pattern to see how it compares.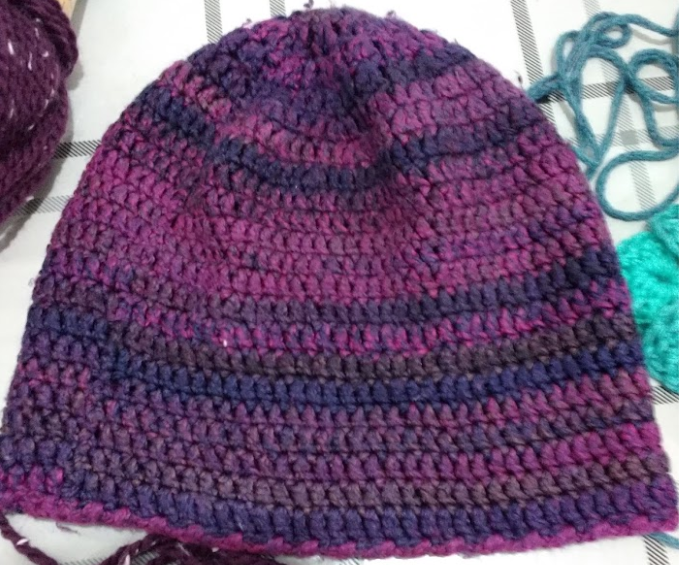 In any case, nothing will ever compare to my favourite hat, but it's looking a bit 'worn' so I'm checking different styles to finally replace it at some point.
I really wanted a bit of texture and had noticed that 'thick yarn' hats are quite fashionable, but I'm not that keen on following fashion so I will continue to investigate options.
In the background of the photo above you can just see part of my ongoing experiments with that crocodile stitch… It's actually lots of fun to do and photograph to catch the sculptural side of it :D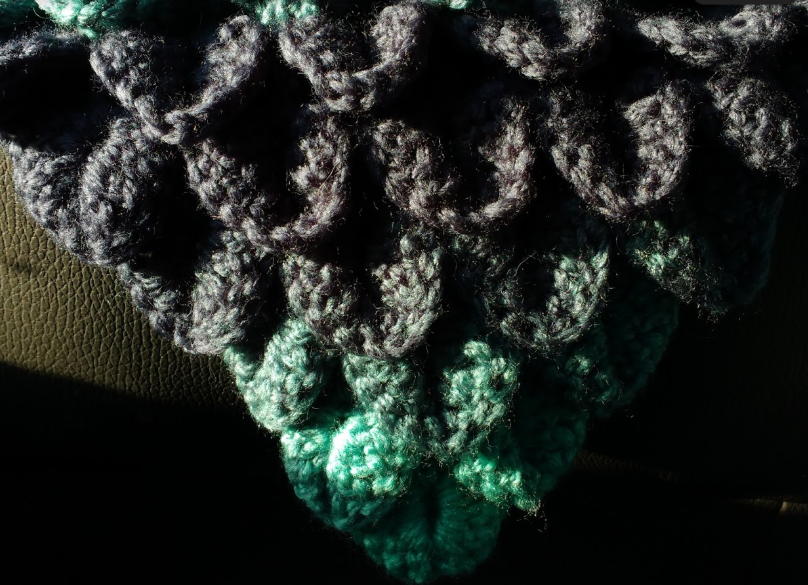 … I was in the car (waiting as usual) and it was a sunny bit of the morning.
---
---
work by @cryptocariad
---
---
With many thanks to @crosheille and the team for hosting us !