Hi, Steemit!!!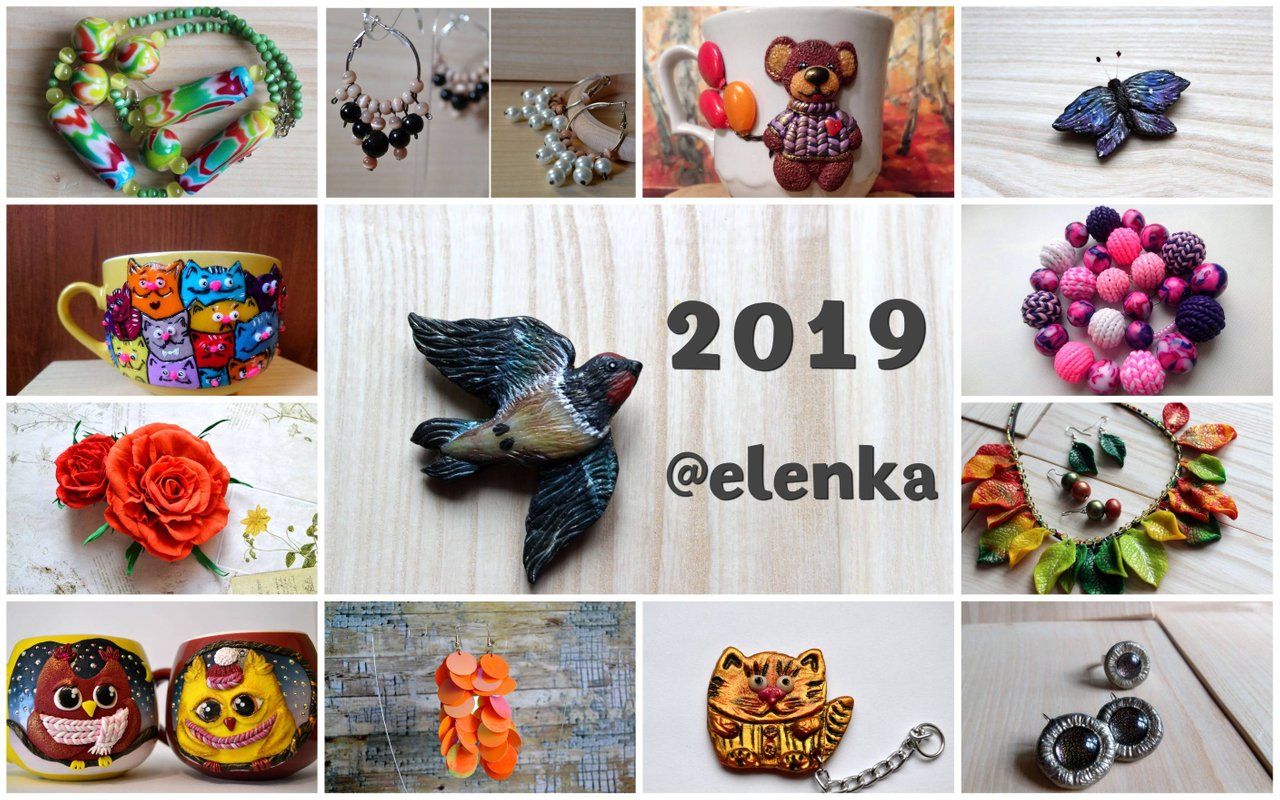 Greetings to dear readers! With you @elenka
I want to thank you first @crosheille and @needleworkmonday for a great idea and support for creative people.
It seems to me that it is useful to periodically summarize the work done. For craftsmen, this can be an inspiring moment, because it's nice to see and evaluate how much has been done over the year. And if something did not work or did not succeed, then try to do it next year. You can plan some work for the future and think about how to improve or accelerate.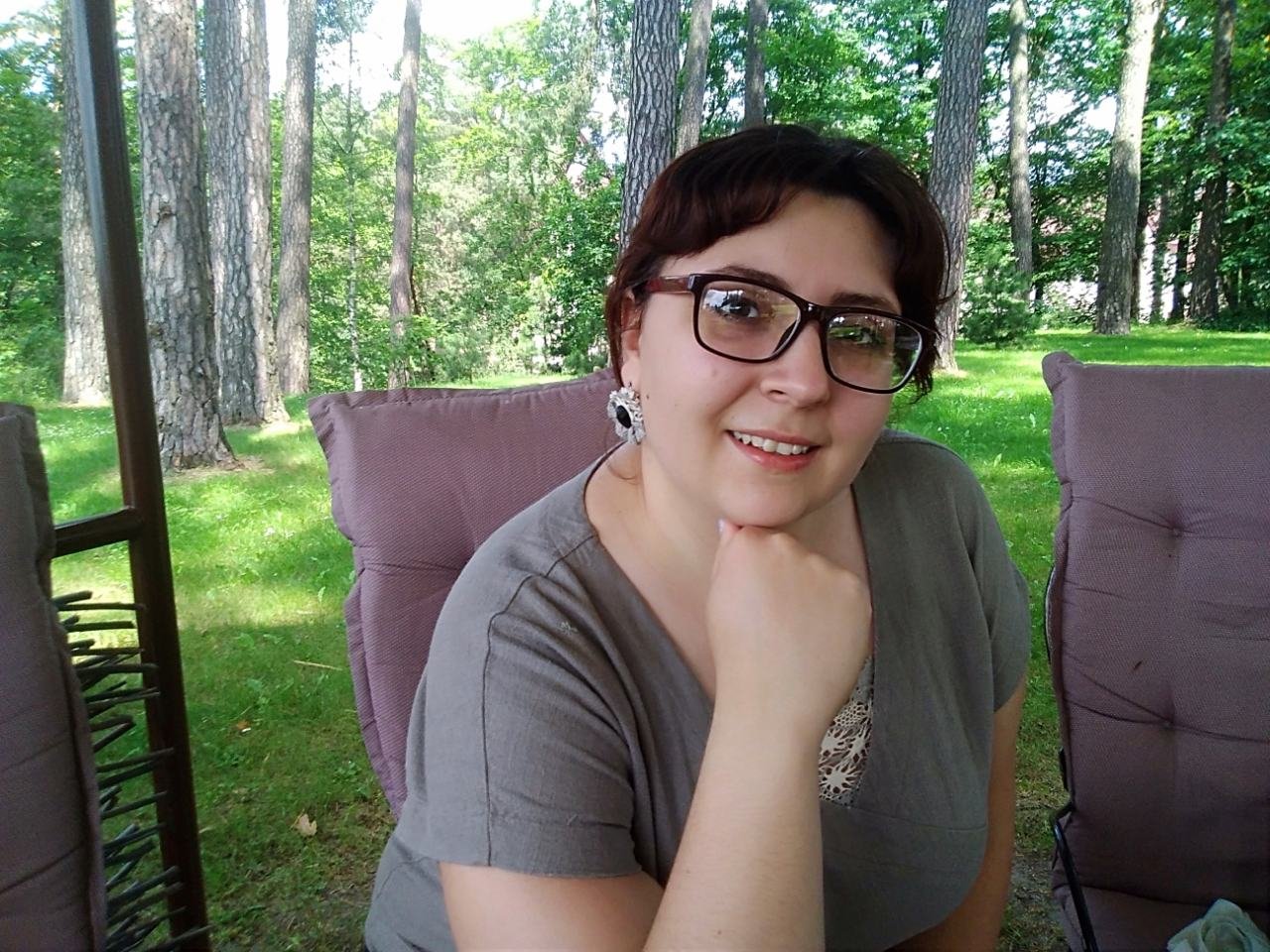 My name is Elena Galchenko, I'm 30 years old (instagram - elenkagalchenko). I am a handmade master from Ukraine. I have been fond of creativity since childhood, but began to study more seriously 6 years ago. Mostly I sculpt from polymer clay. But I also like crocheting, flowers from foamiran and miscellaneous needlework.
I want to share with you my work for 2019.
Polymer clay beads using a candle flame technique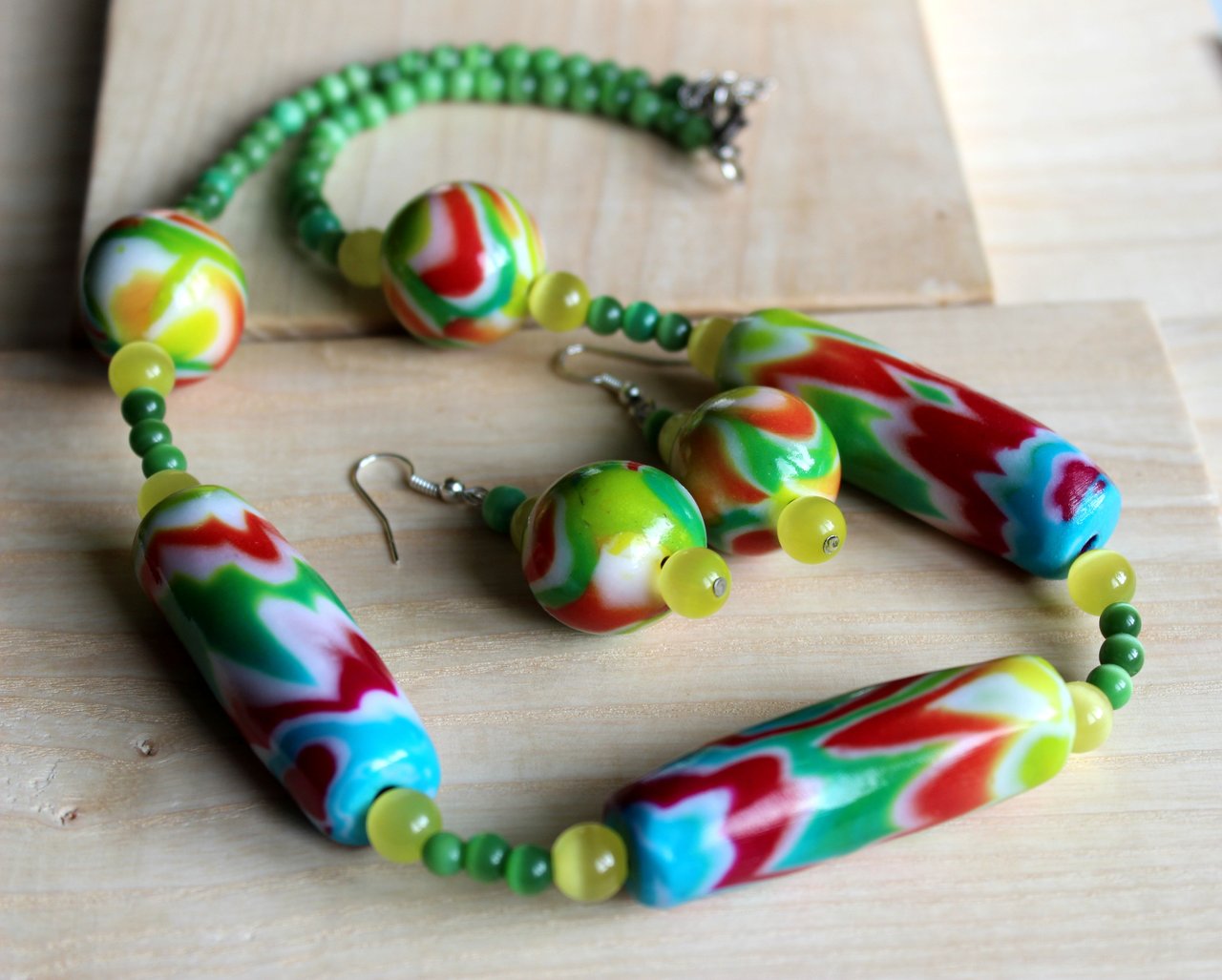 Double-sided necklace "Autumn Waltz" (I made two similar sets)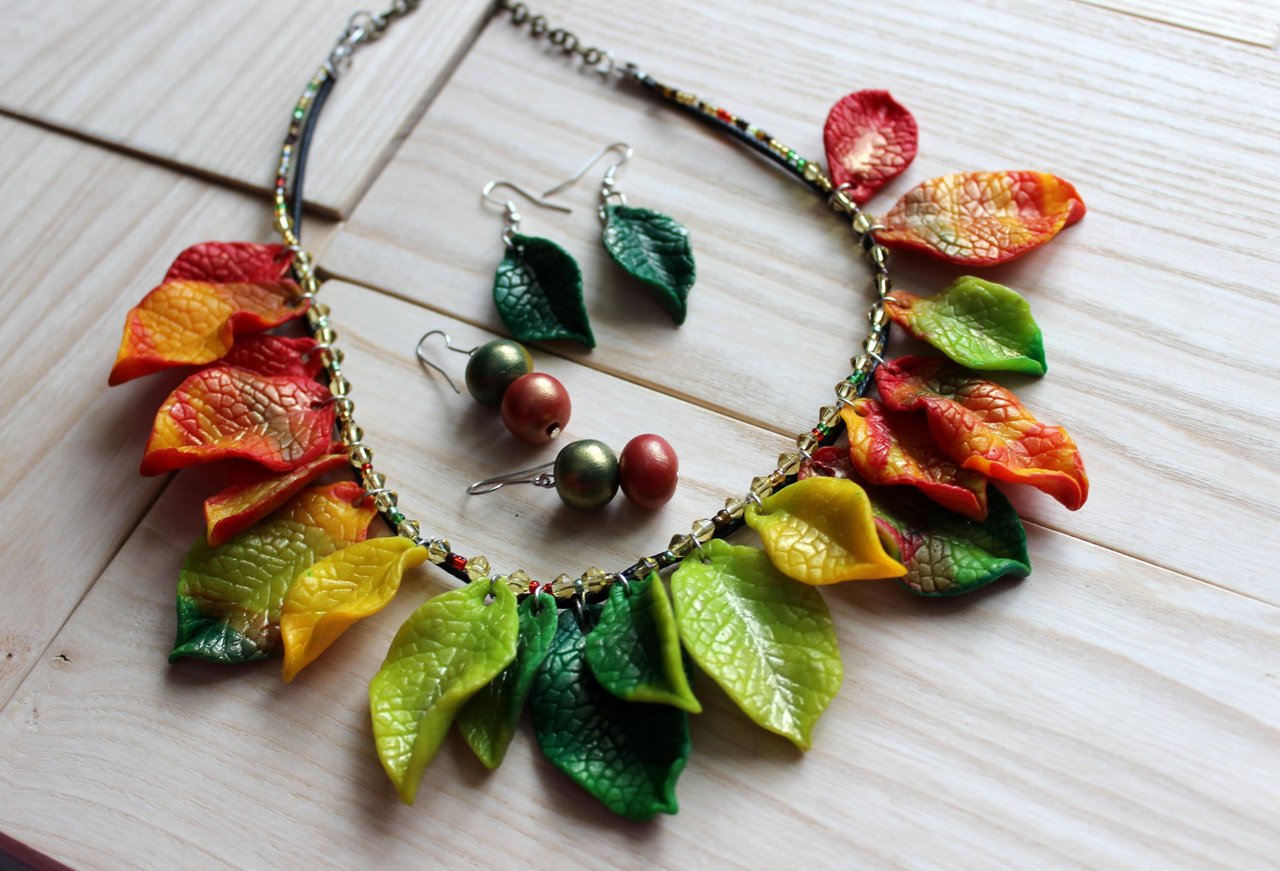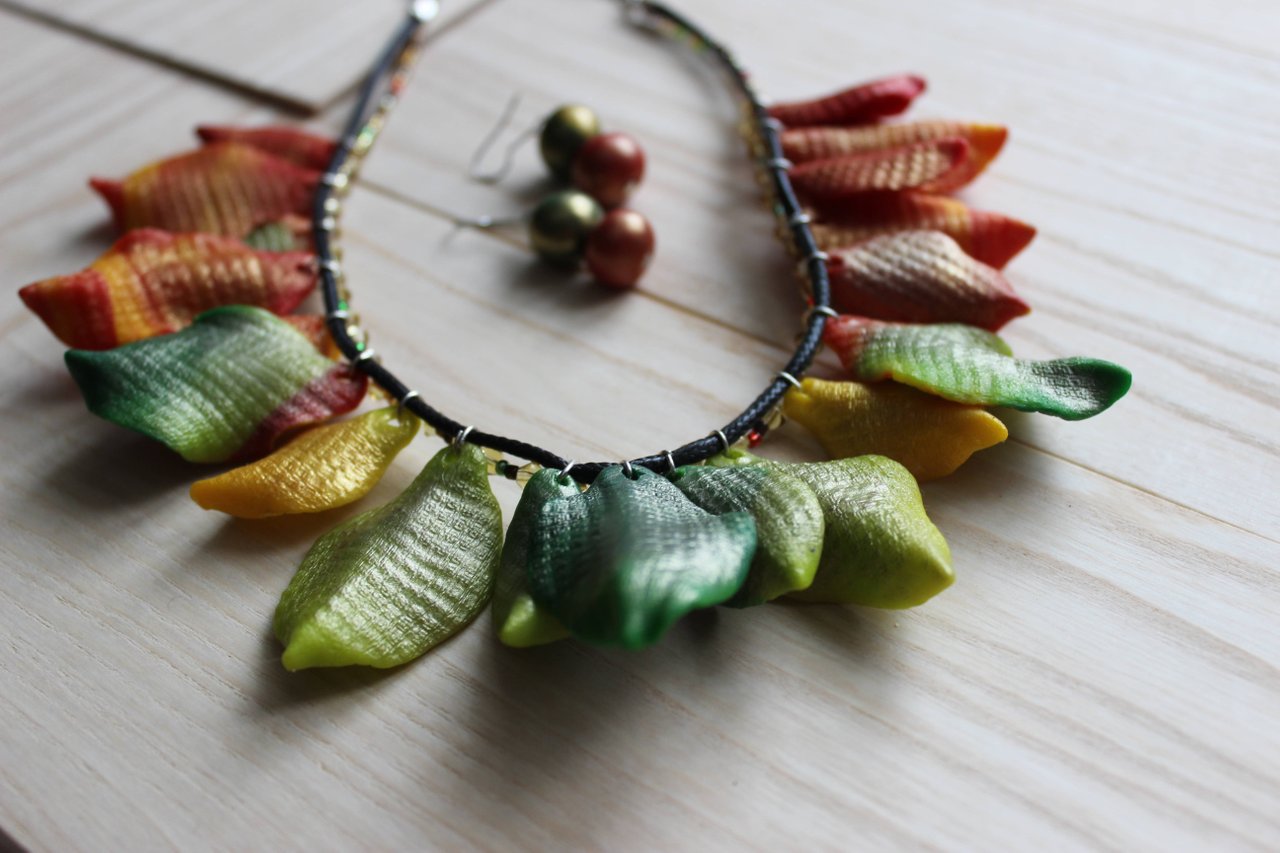 Sunflowers Set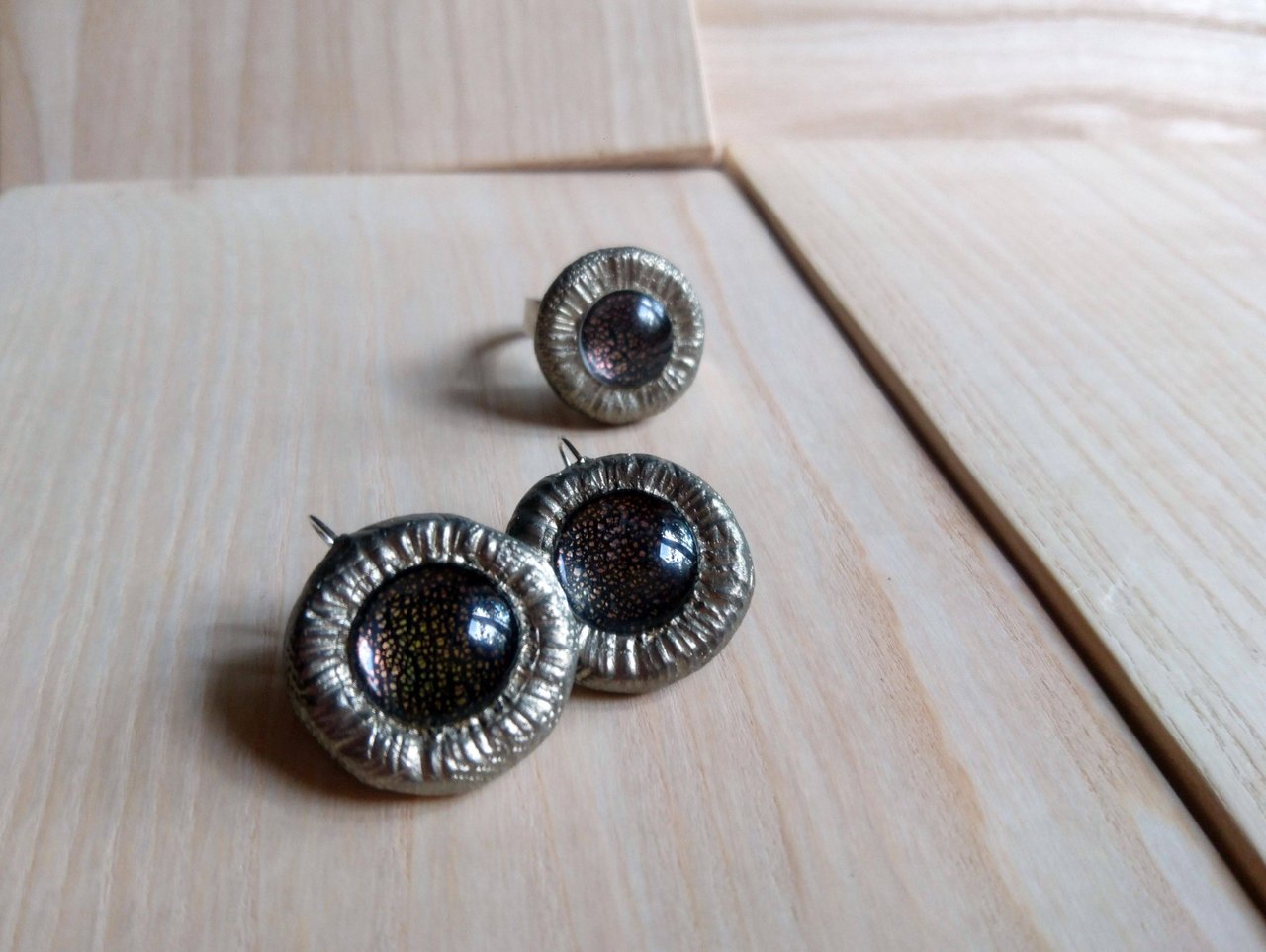 Knitted beads "Berry dessert"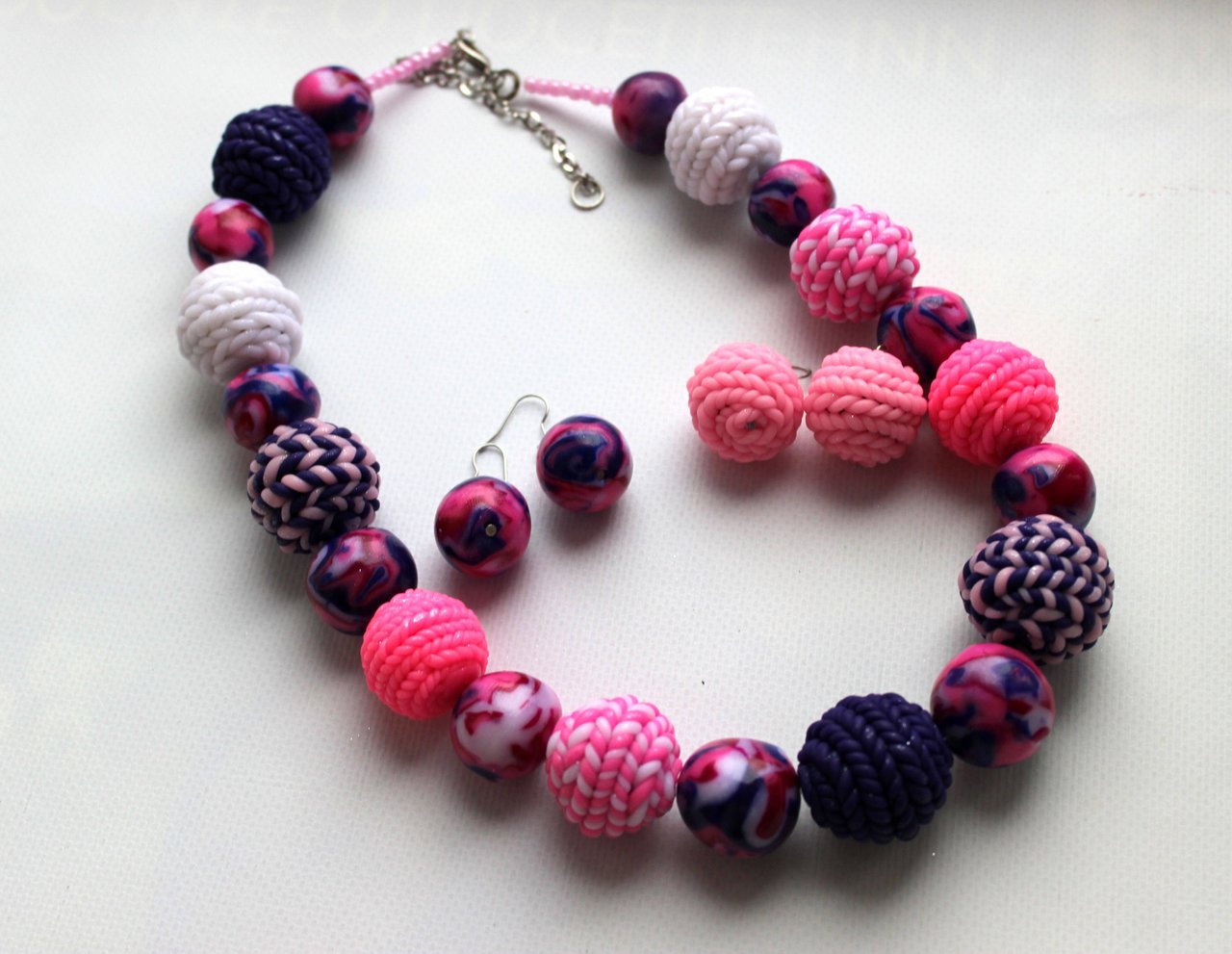 Then I had a period of sculpting brooches: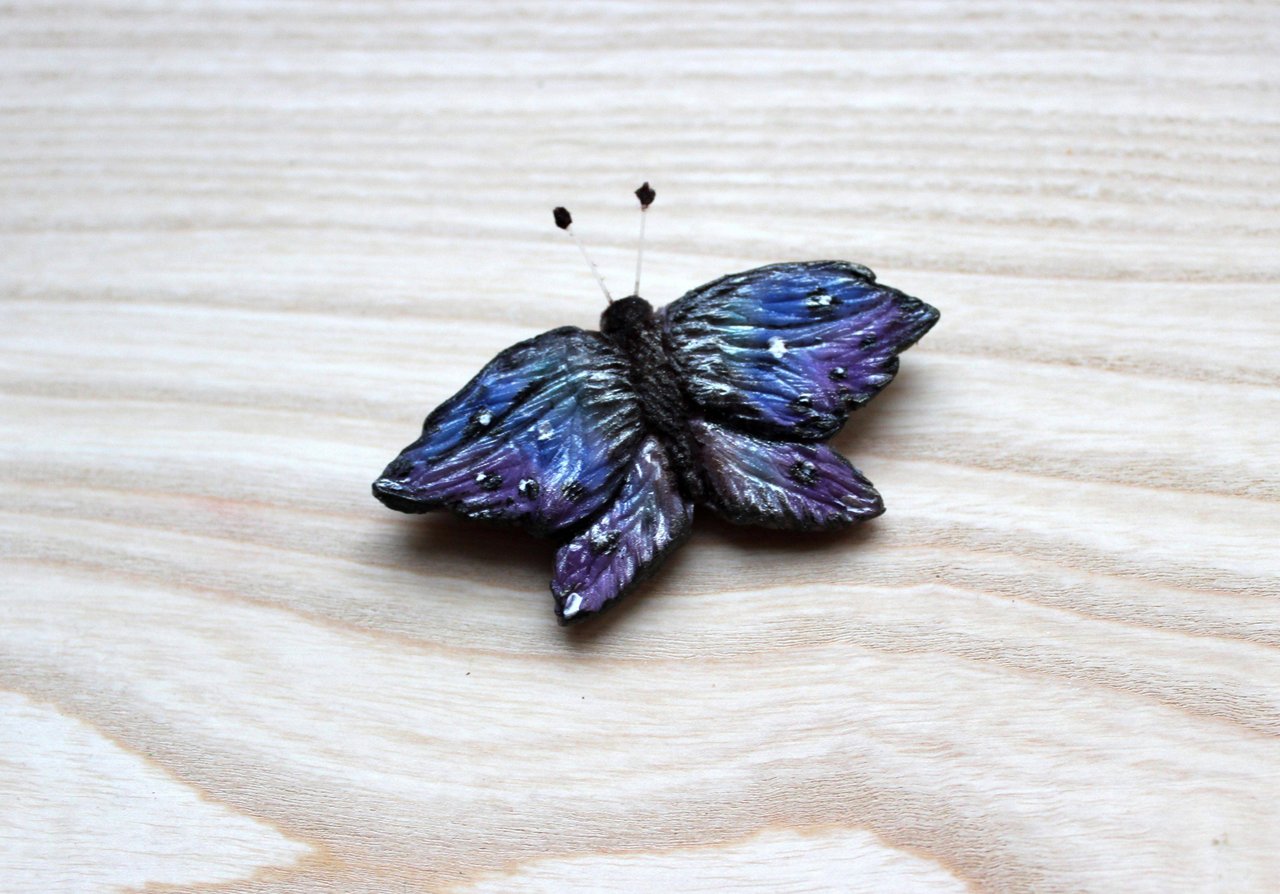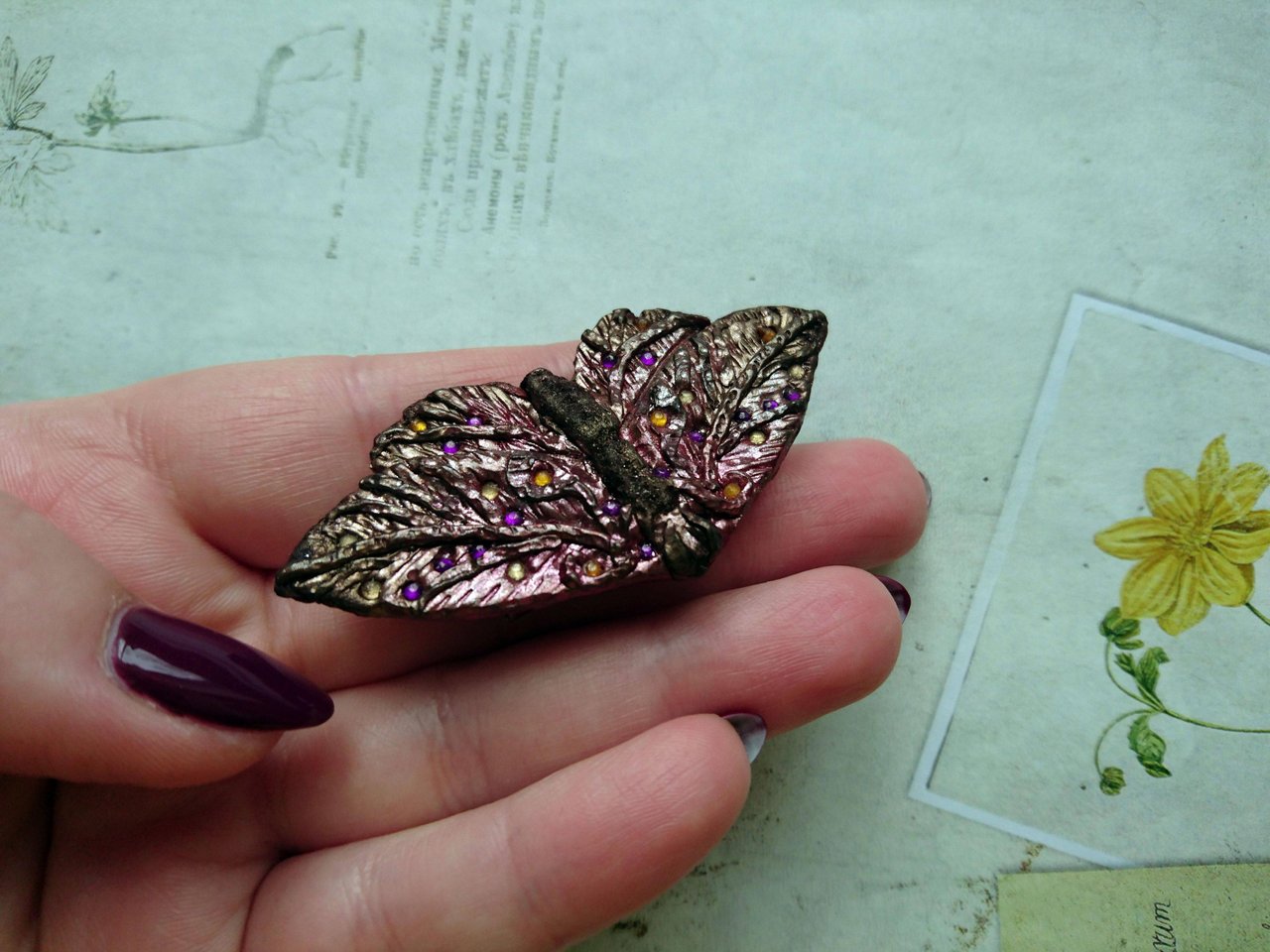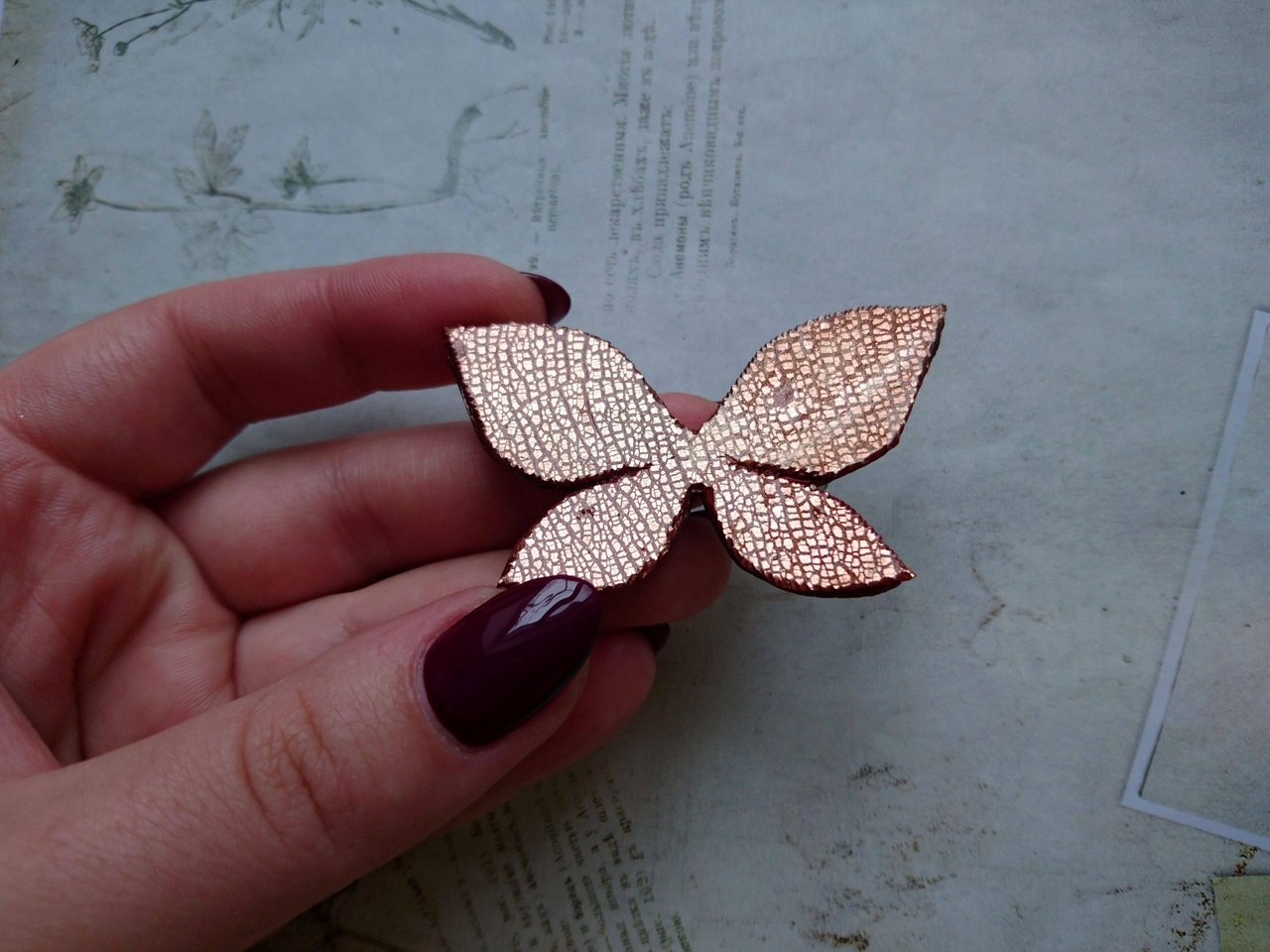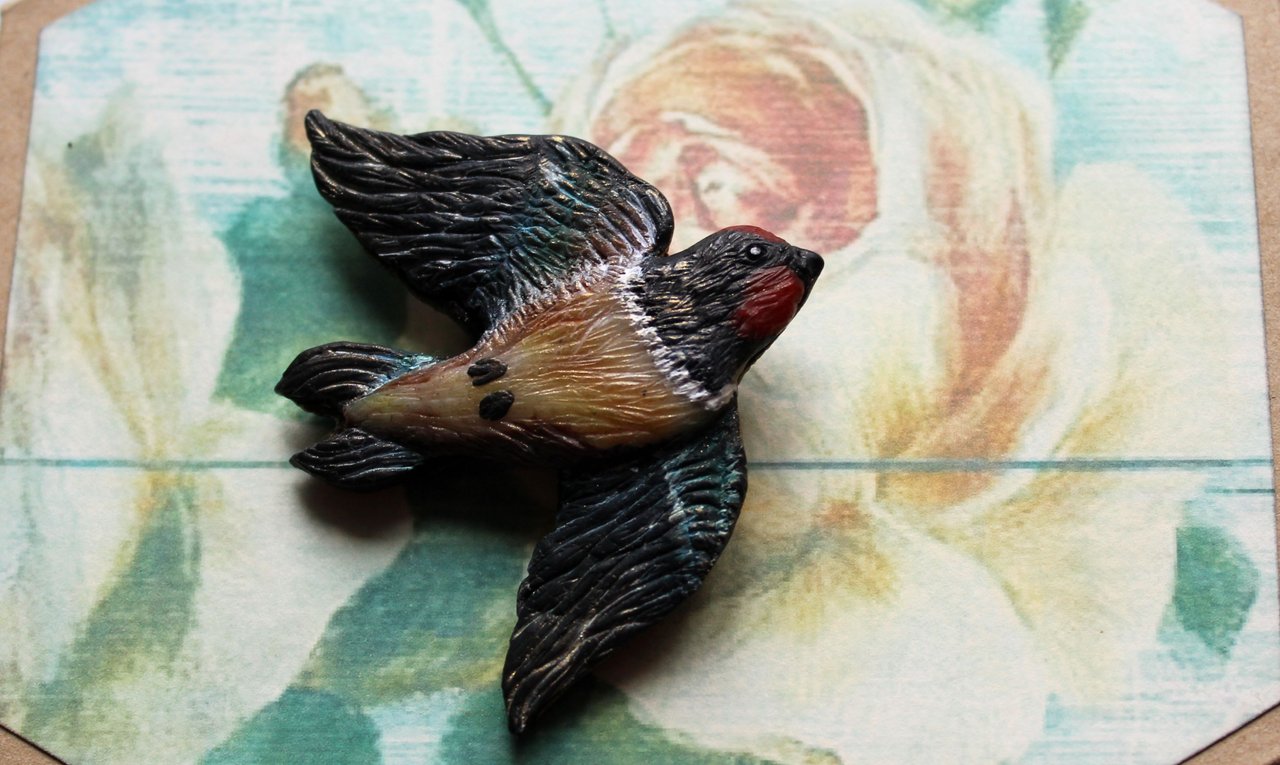 Two roses from foamiran: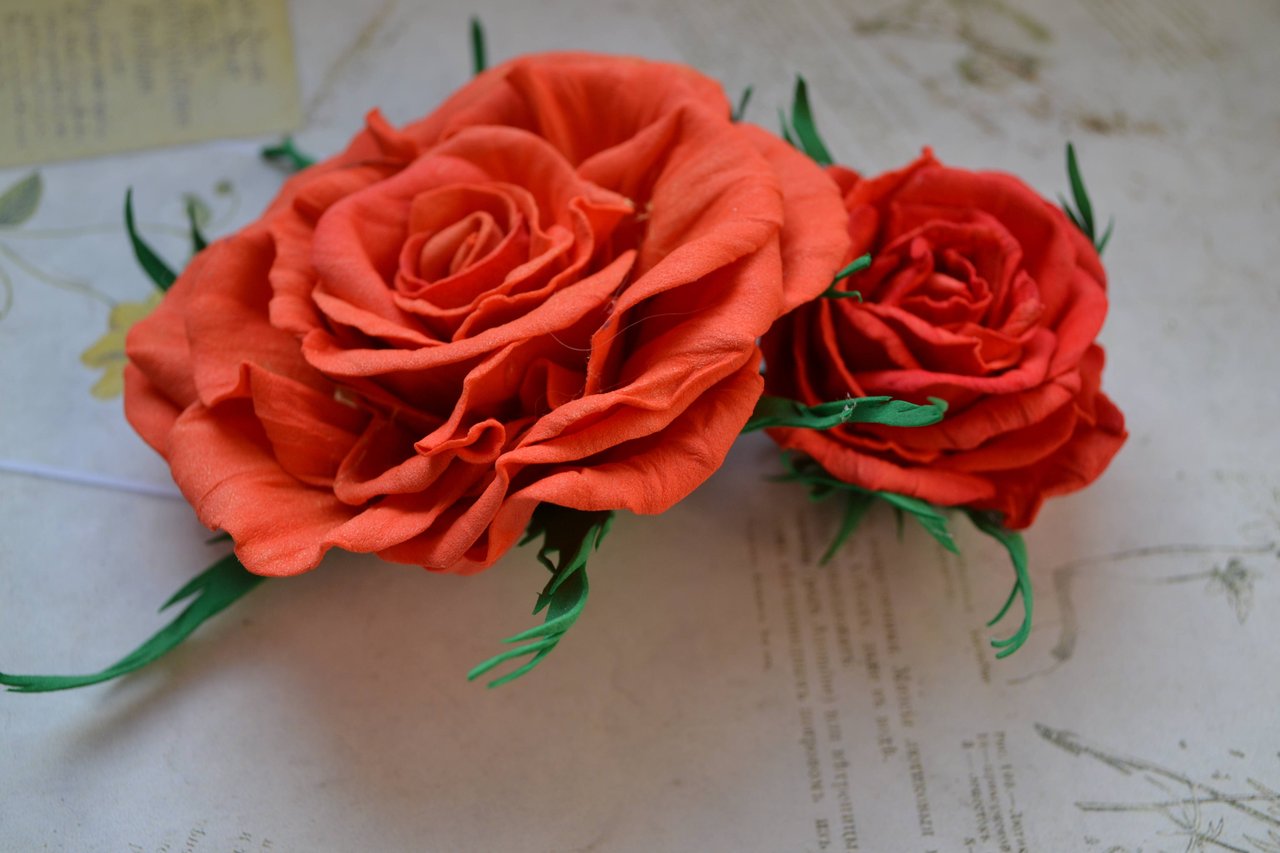 A bit of experimentation: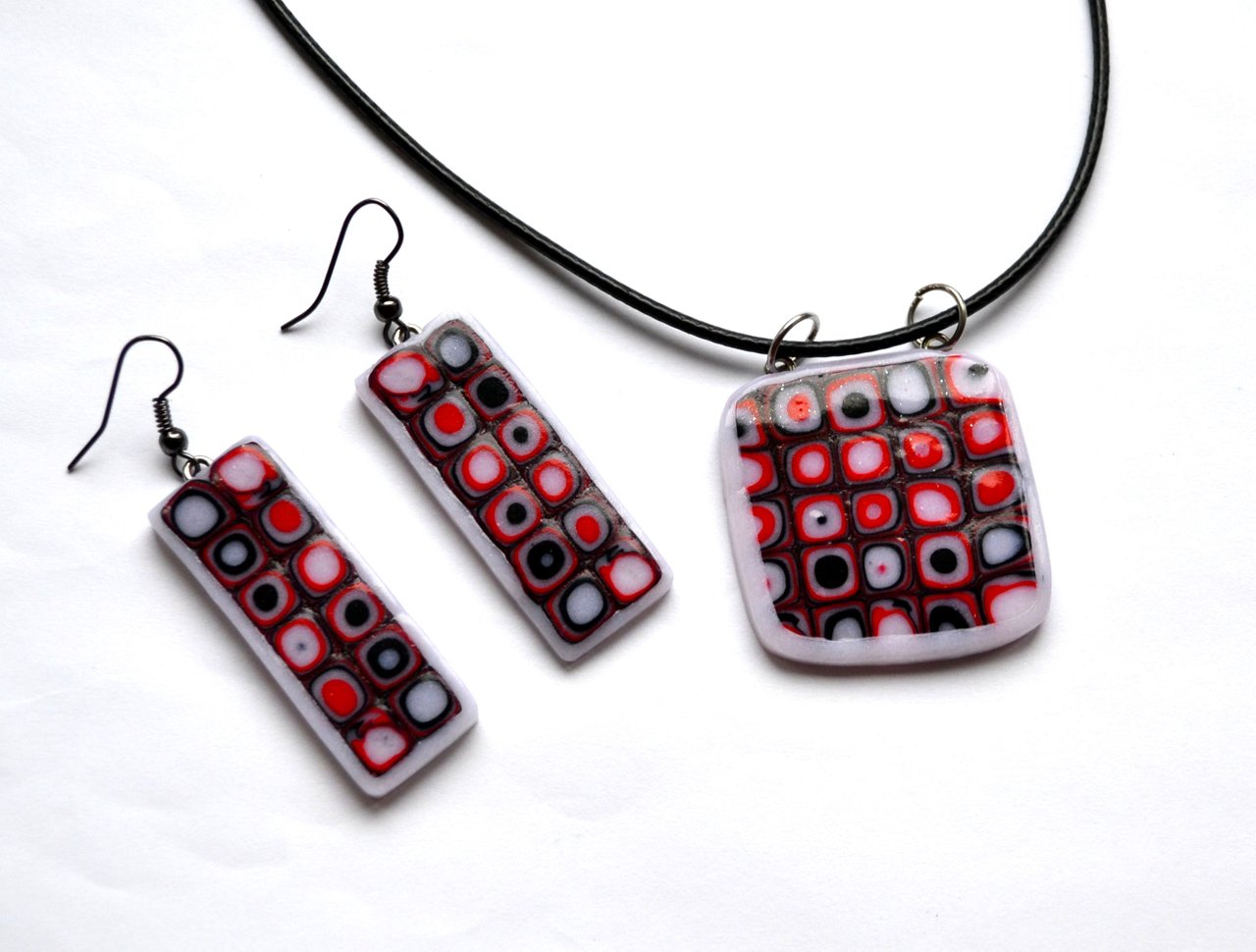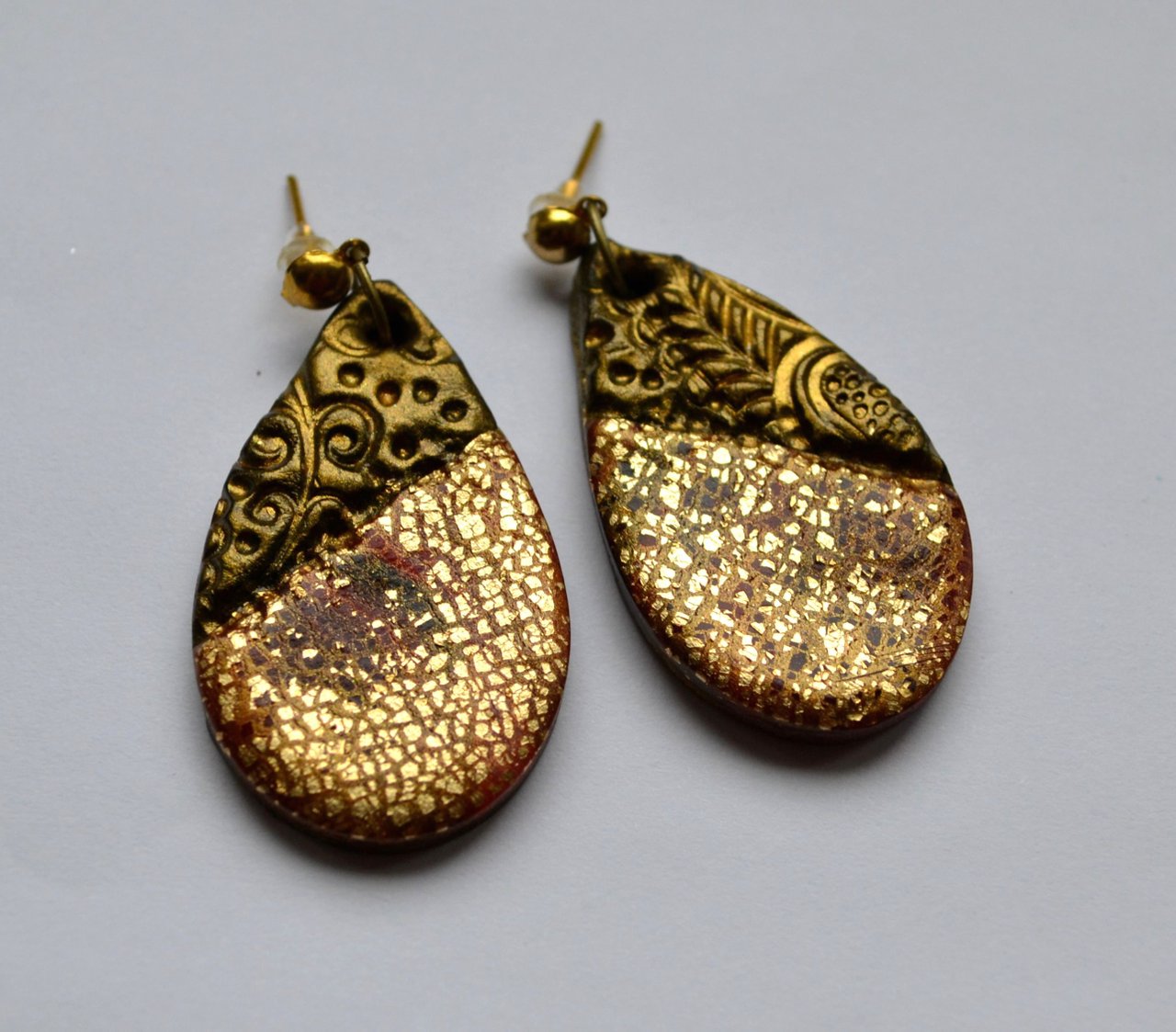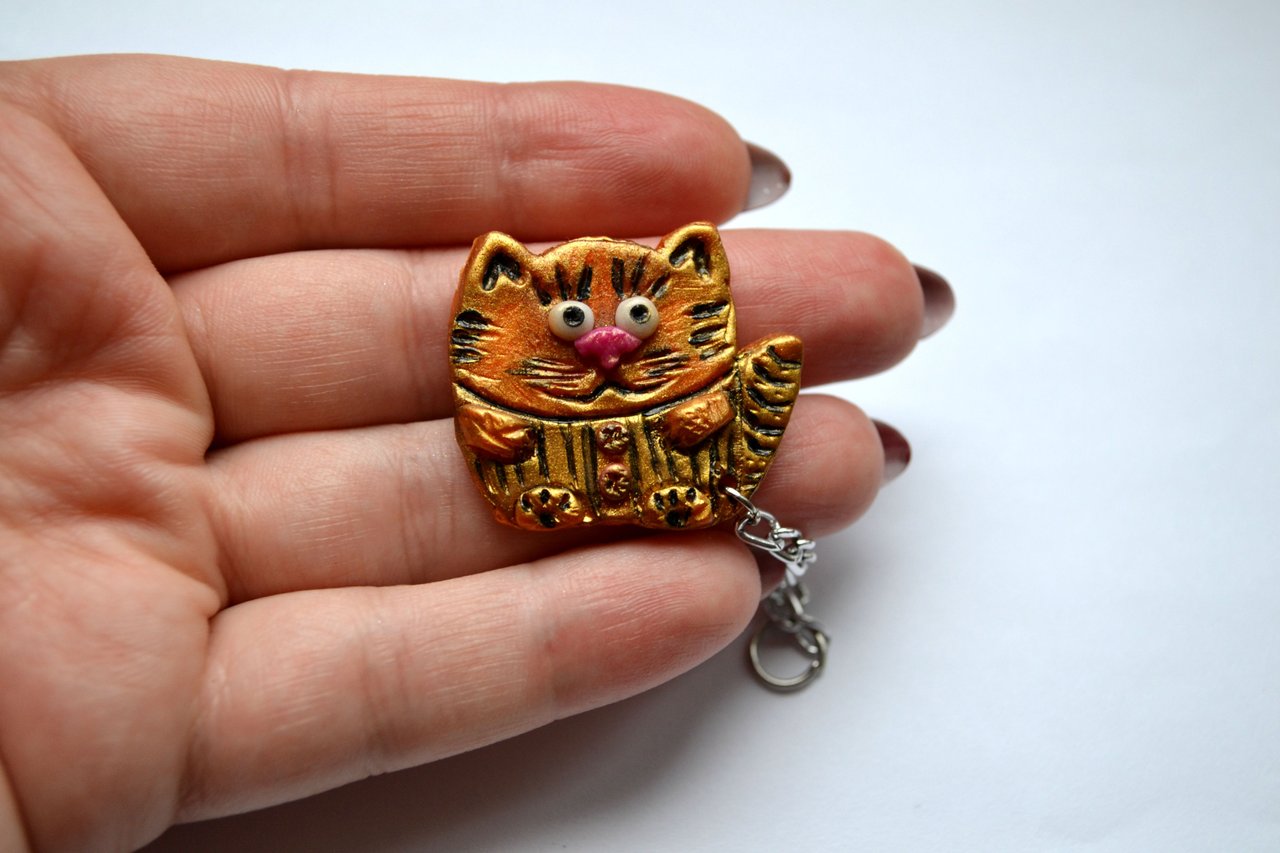 The discovery of this year for me was the use of material such as feathers. Accidentally acquired them in a needlework store and plan to use them in my work.
I came up with these earrings (photo by my sister Daria):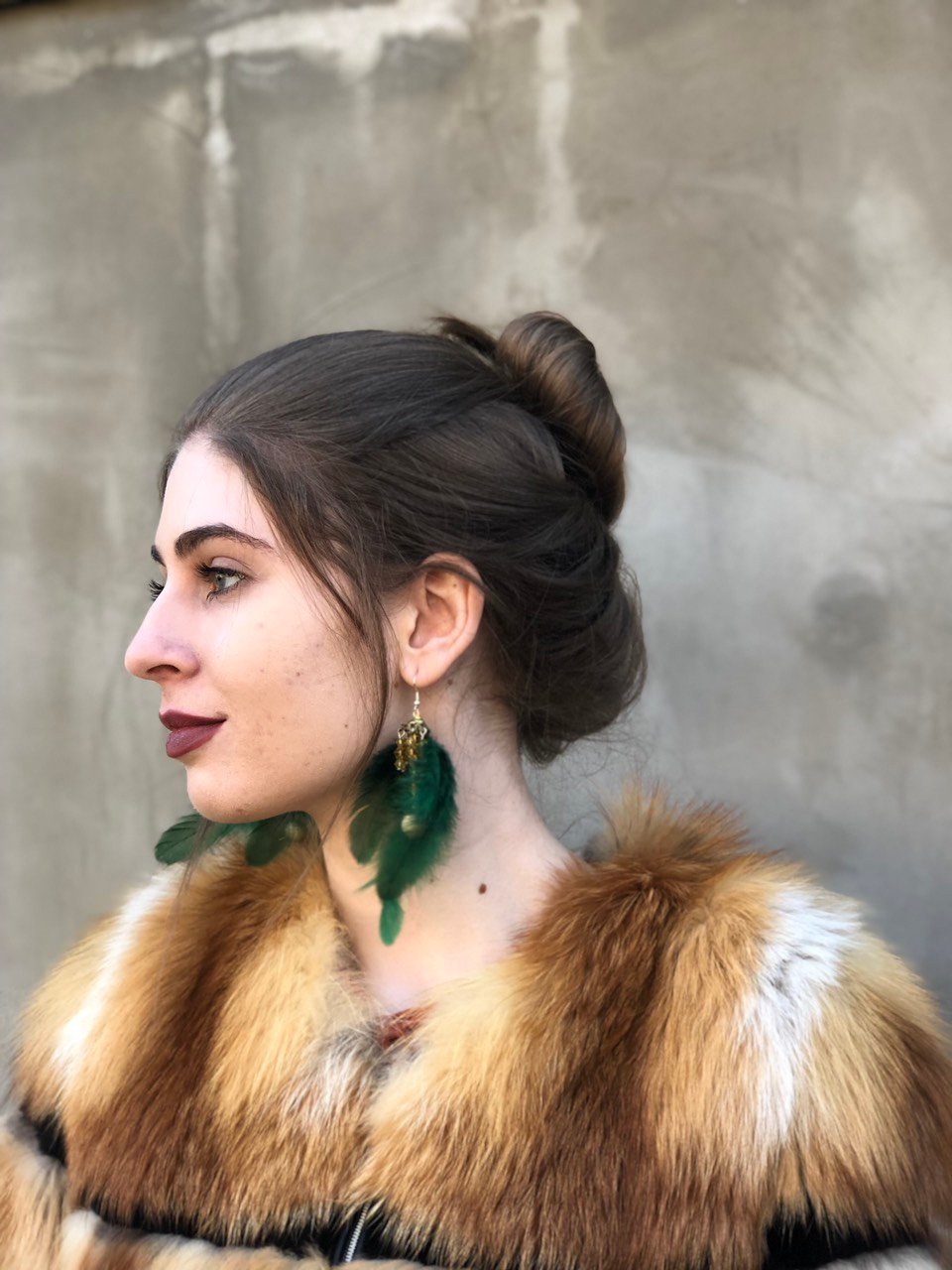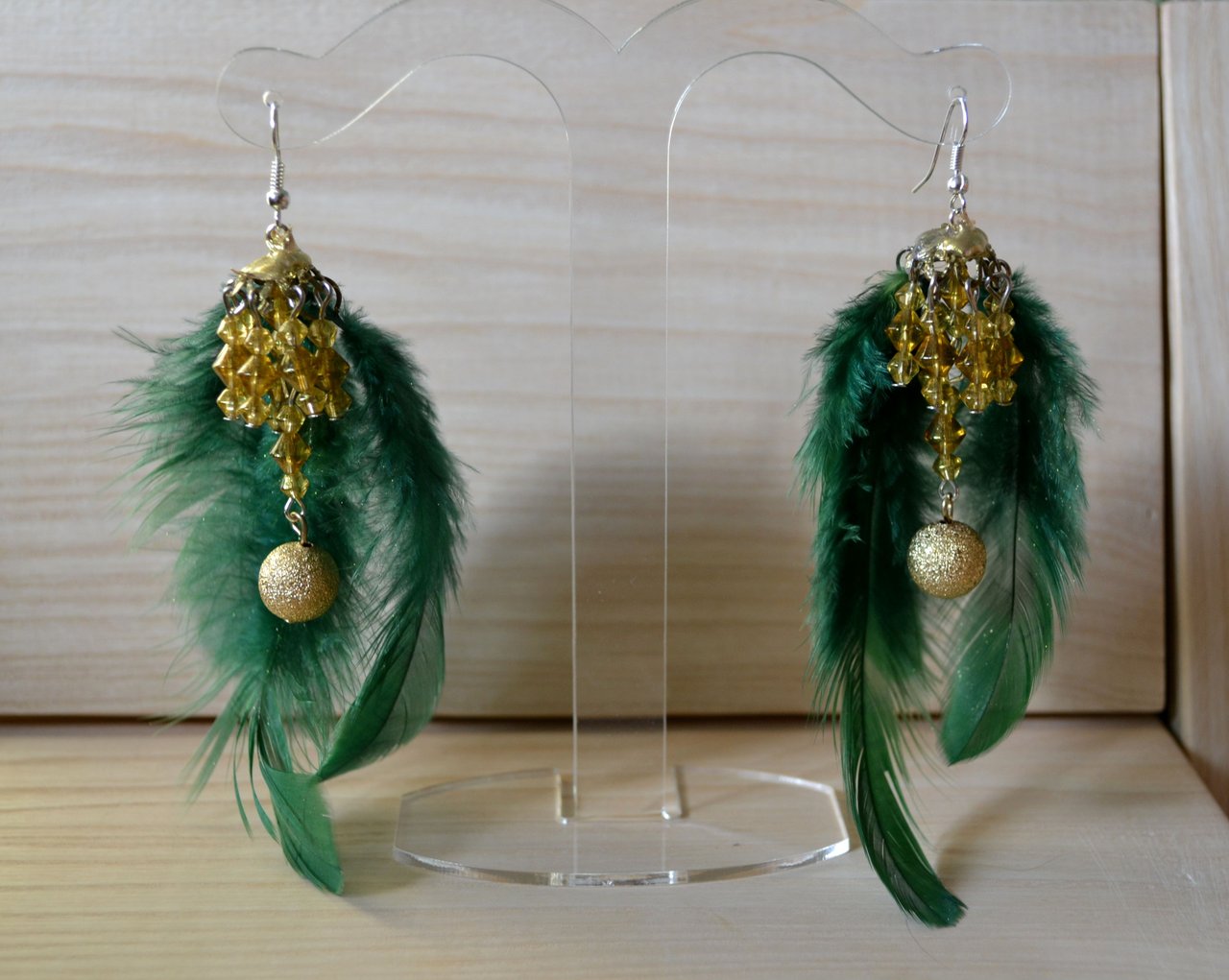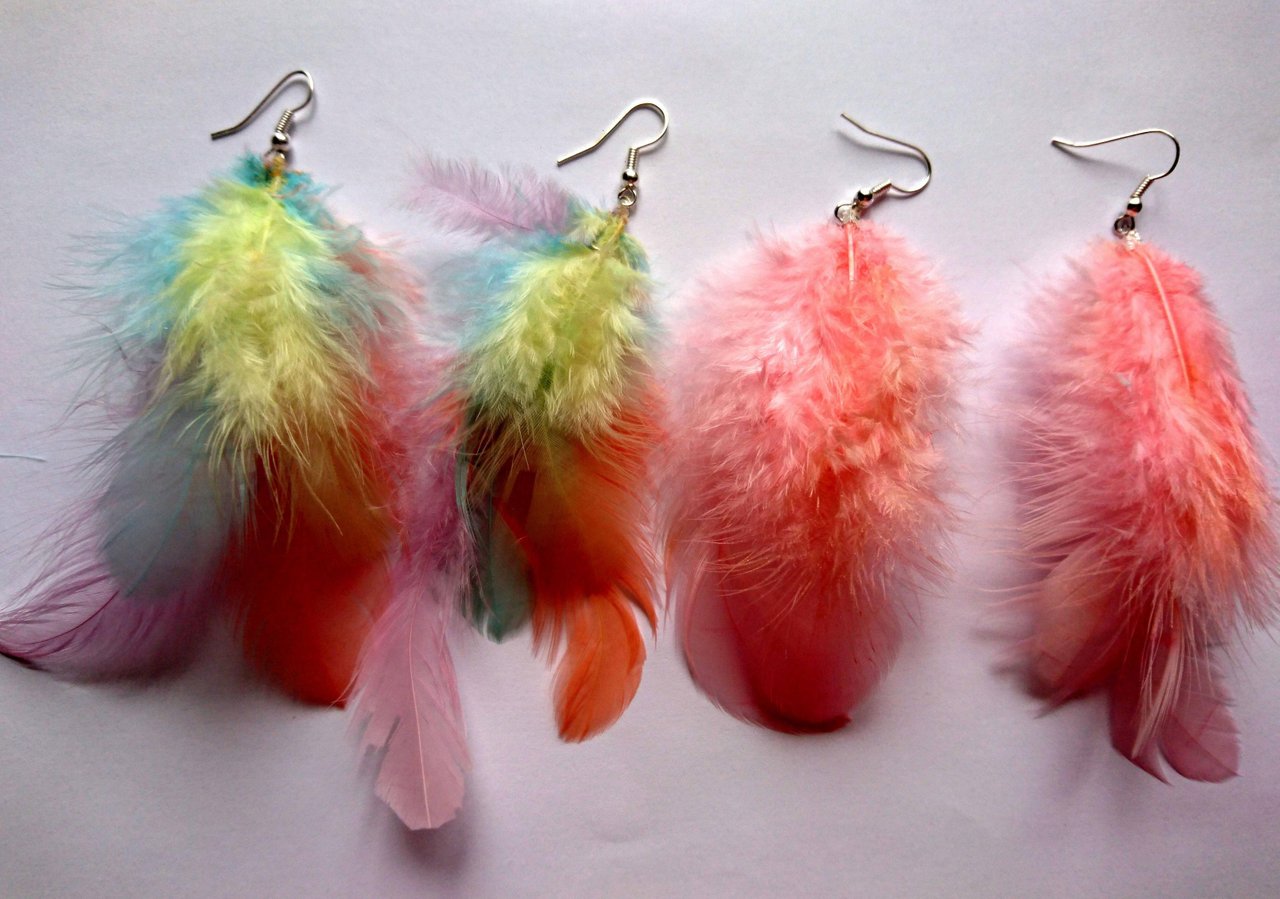 Also made several pairs of unusual earrings.
From large sequins: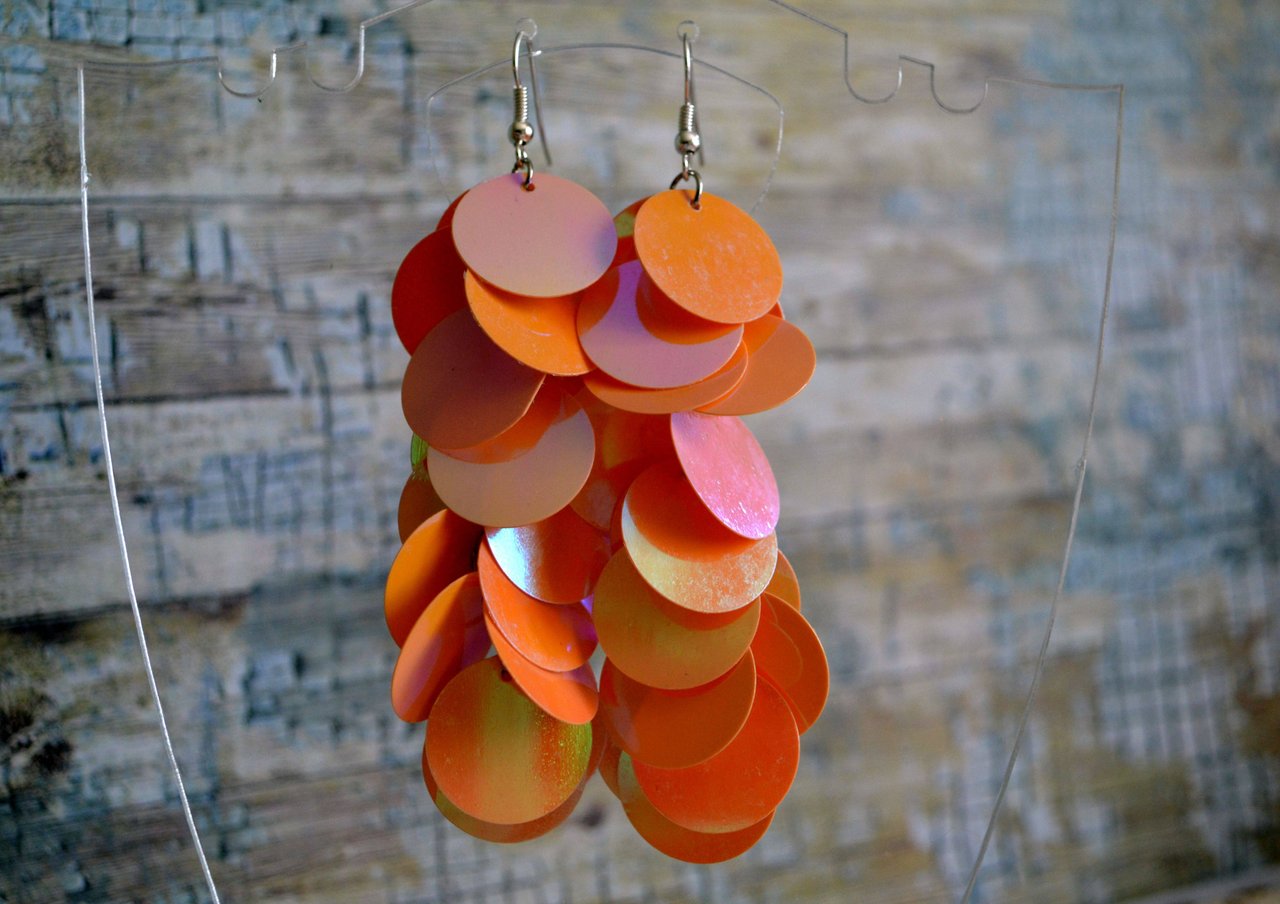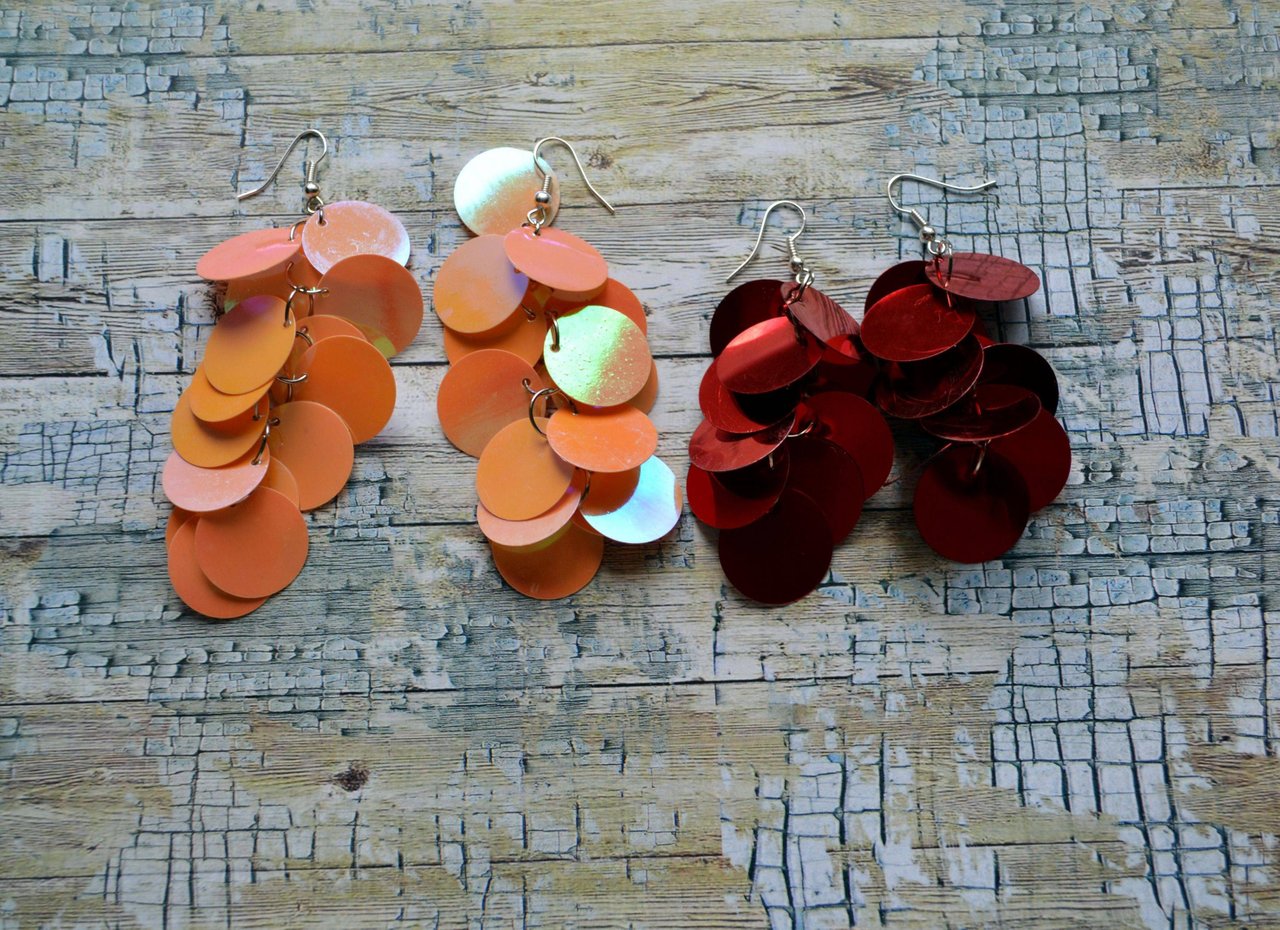 With pearl beads: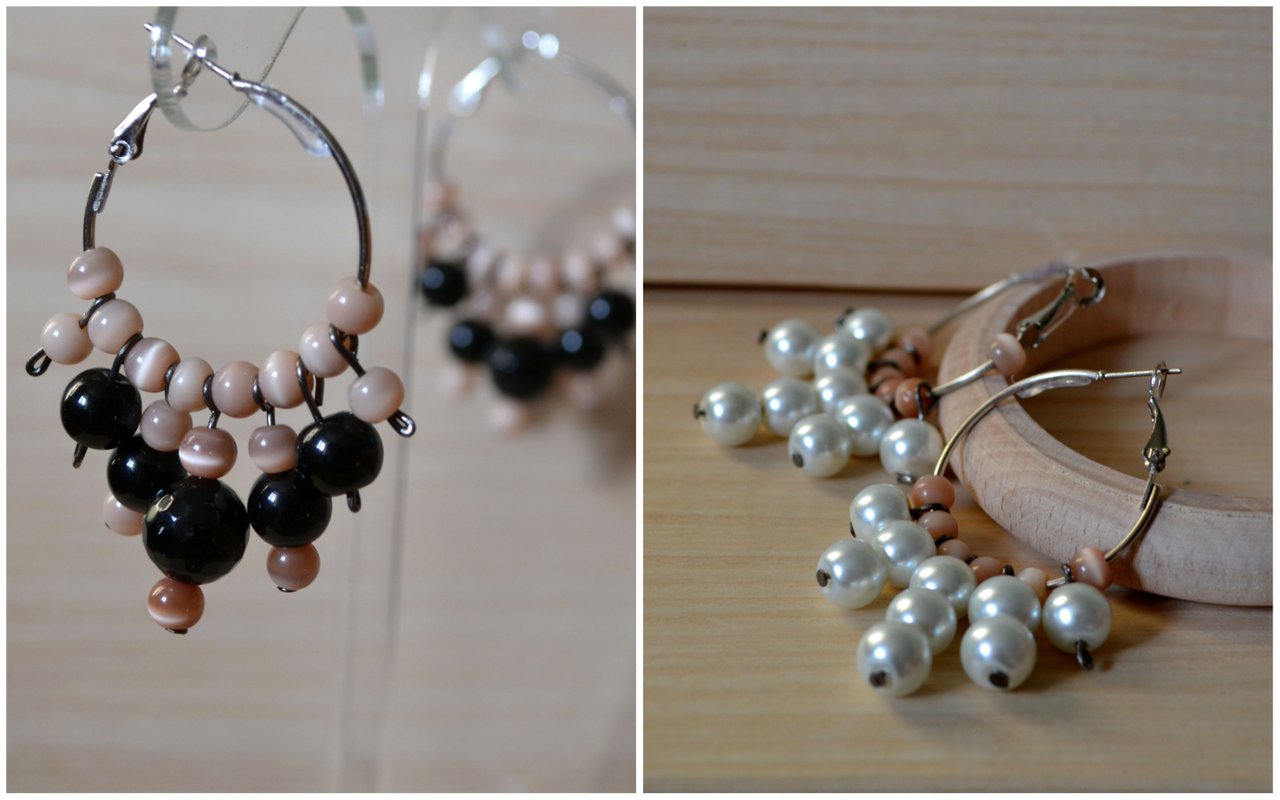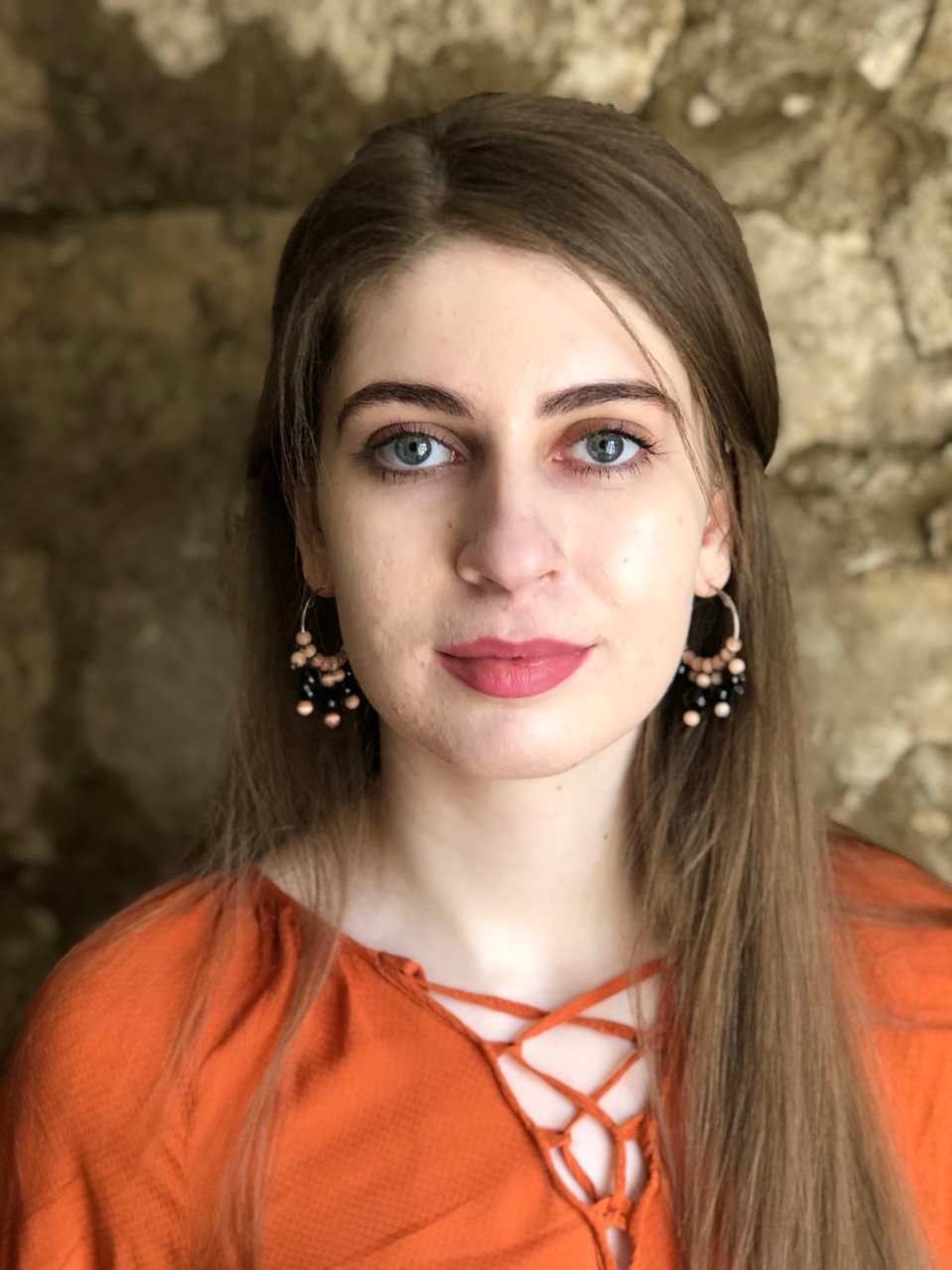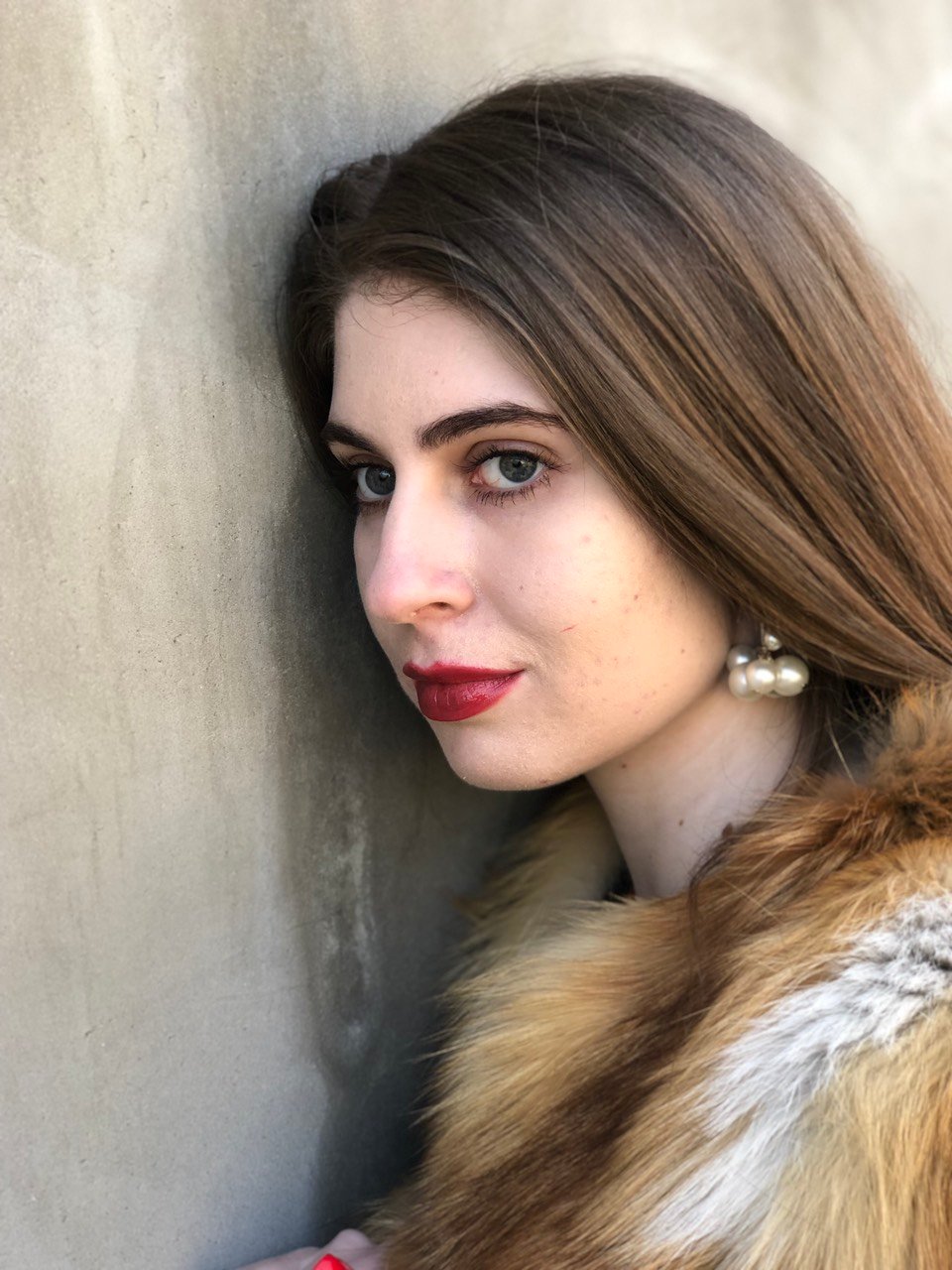 I had a break in my work for several months. When this happens, it is difficult to start again and catch the creative wave. Sometimes you want to repeat some past work to restore your skills, sometimes you are drawn to learn something new.
I decided to try decorating the cups with polymer clay. I thought about it a year earlier, but was afraid to try, somehow I did not see myself in such creativity. It seemed to me that it was much better for me to make jewelry and there was a fear that nothing would come of this venture. I reviewed many workshops, tried to see those nuances that I did not know before and decided to try it all the same.
On the first cup, she made a bear with balloons: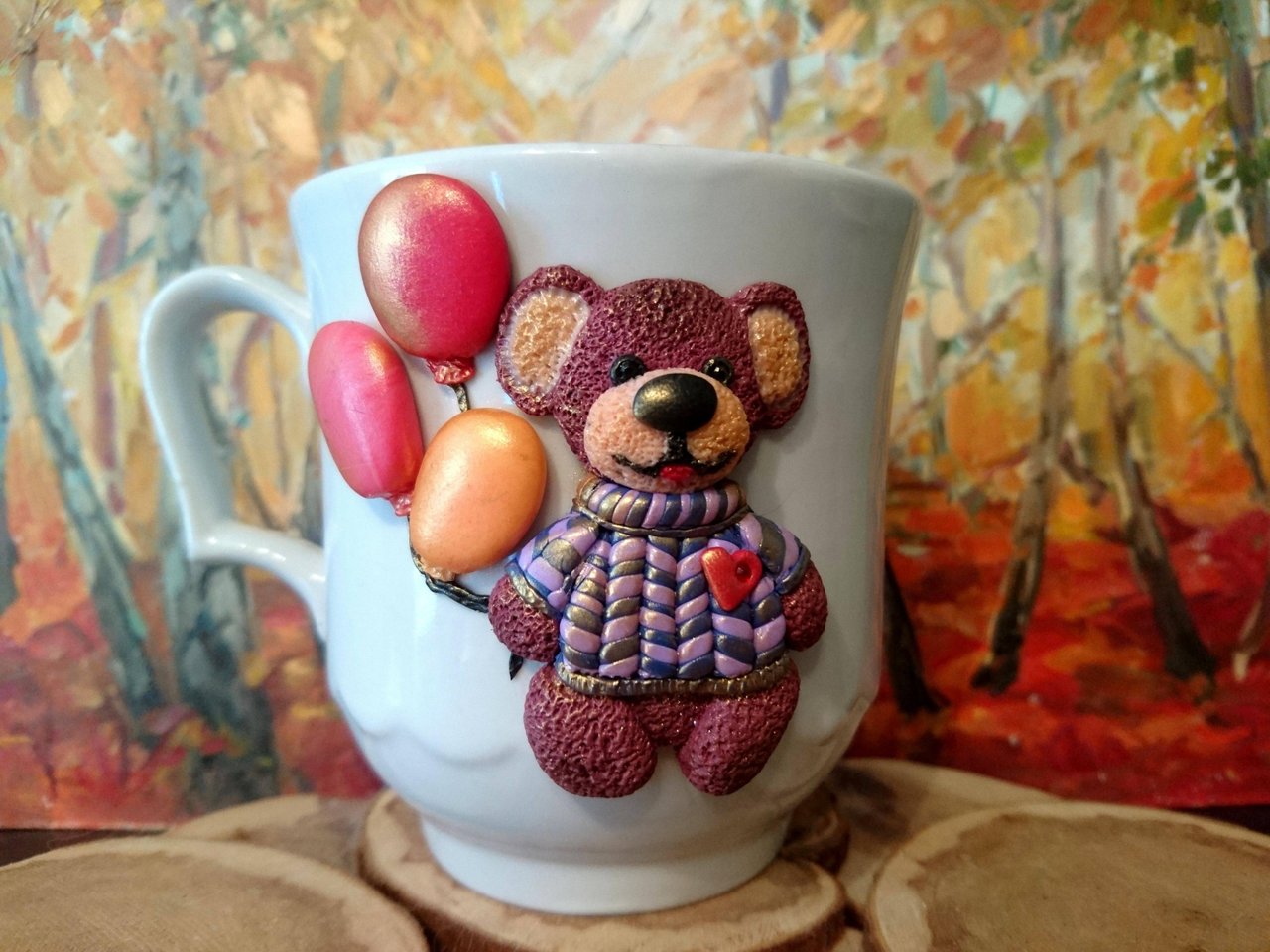 Then whale: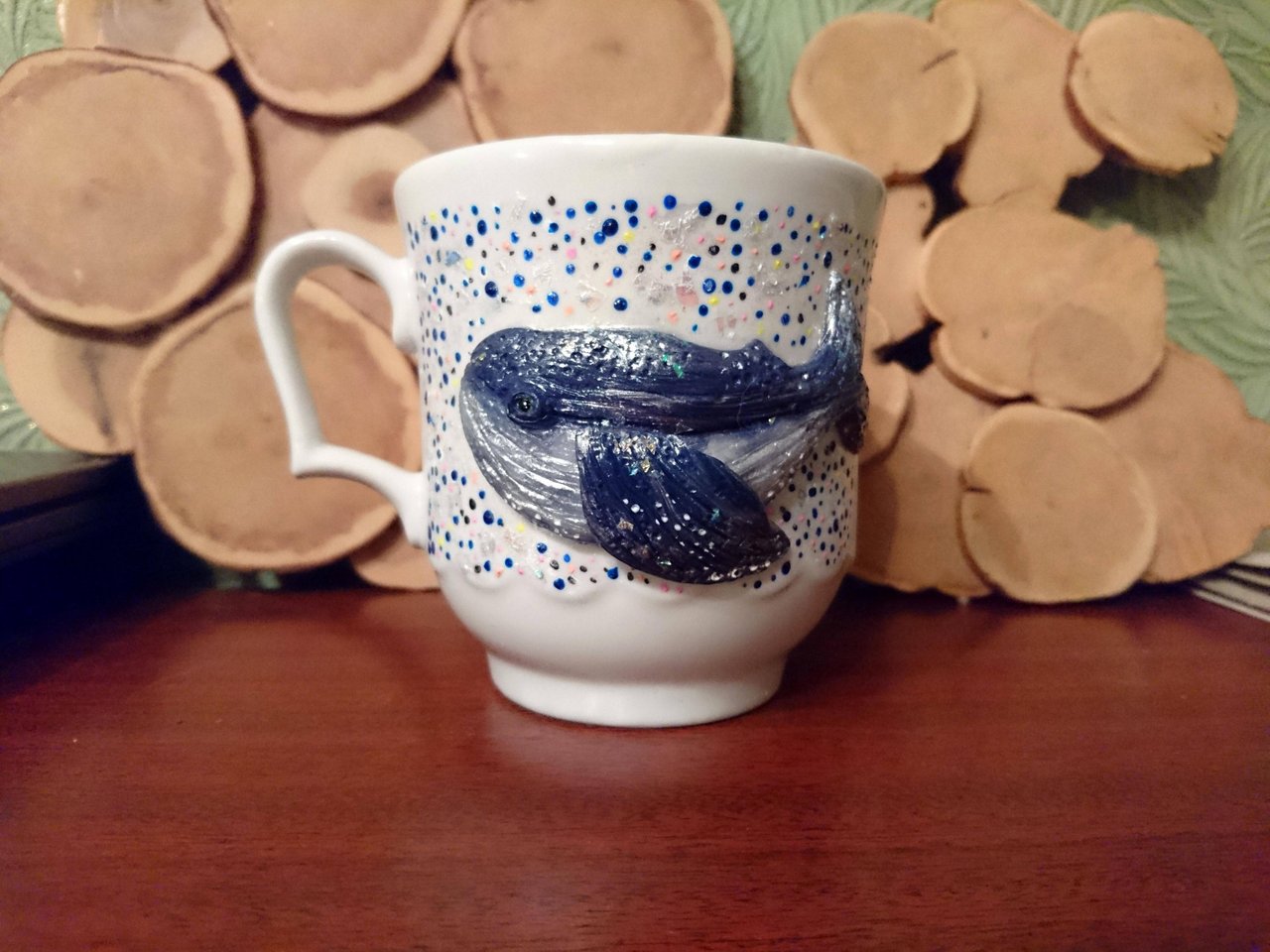 Then came the idea of a cup with 18 cats. In total, I made three such instances: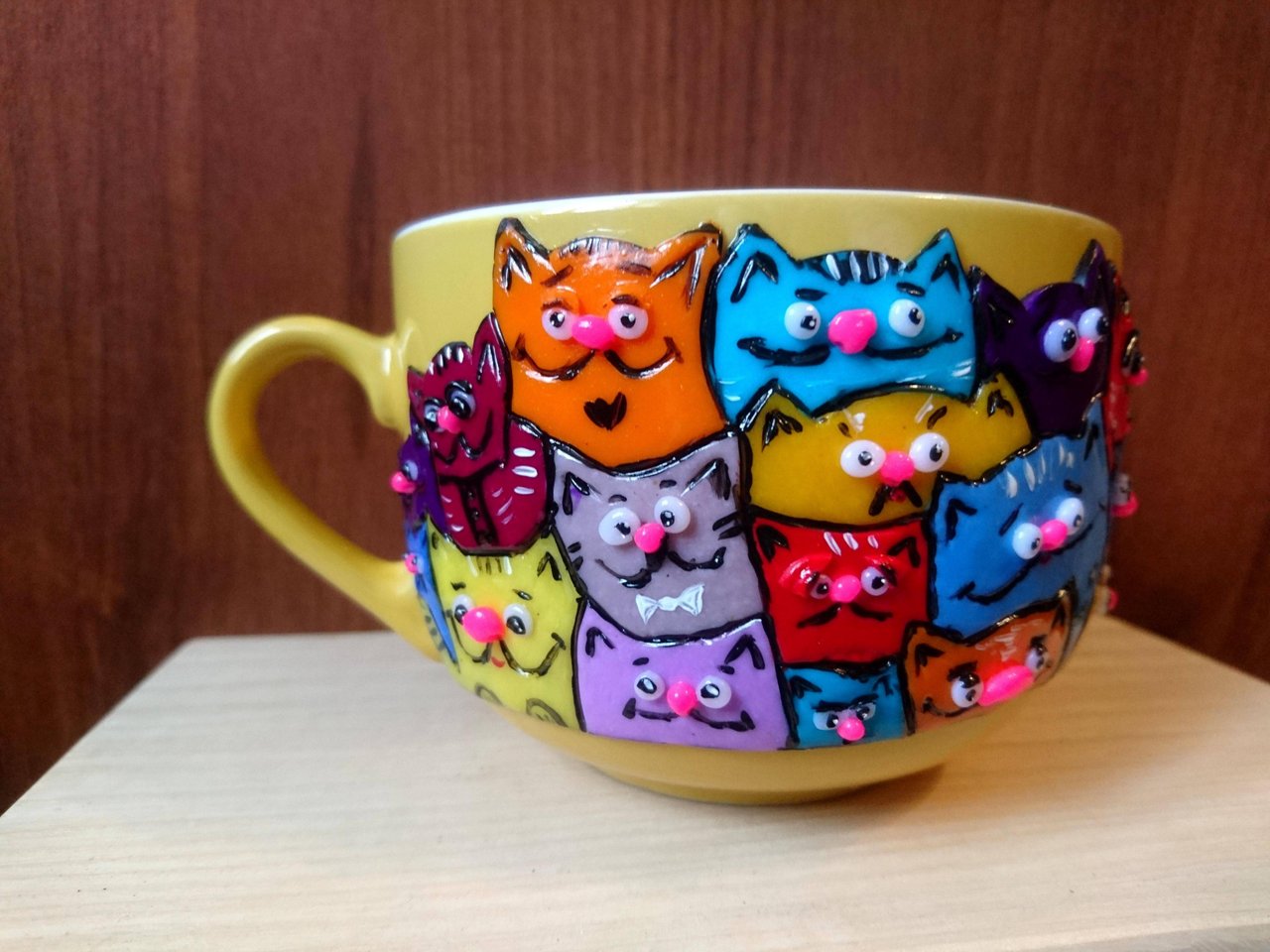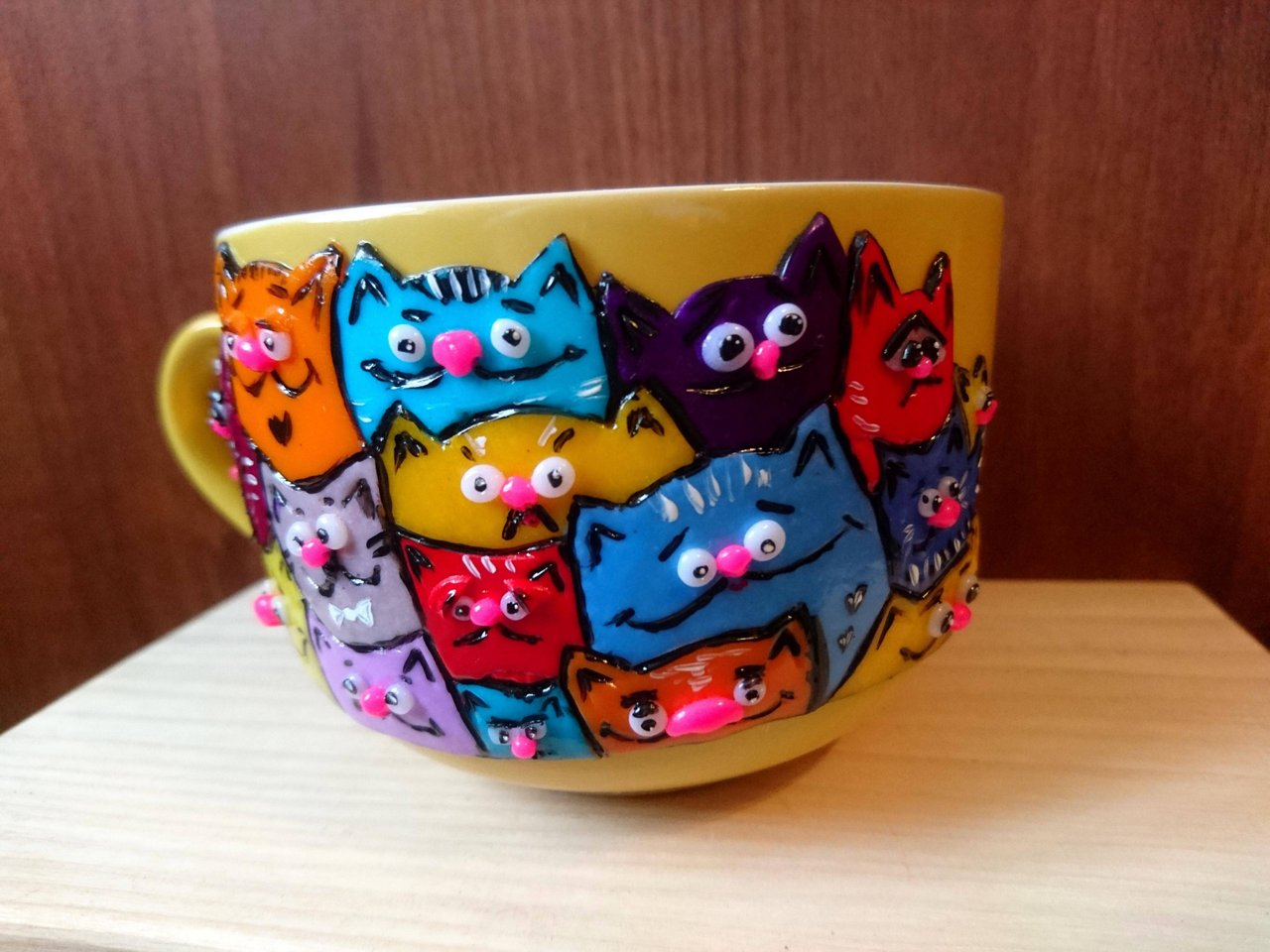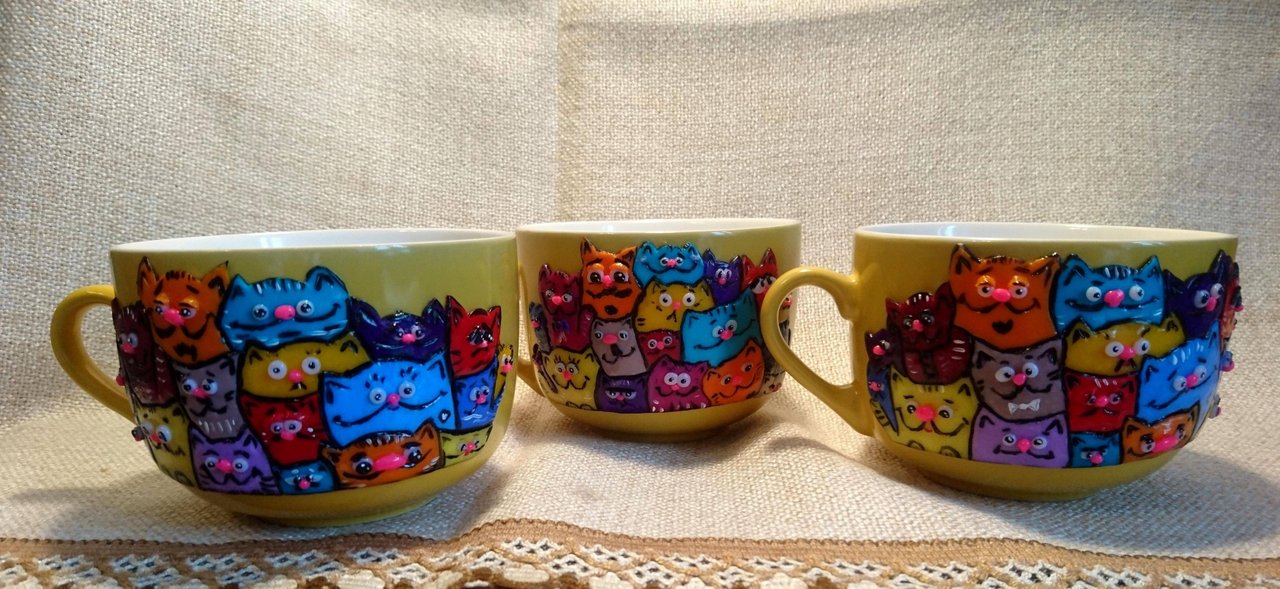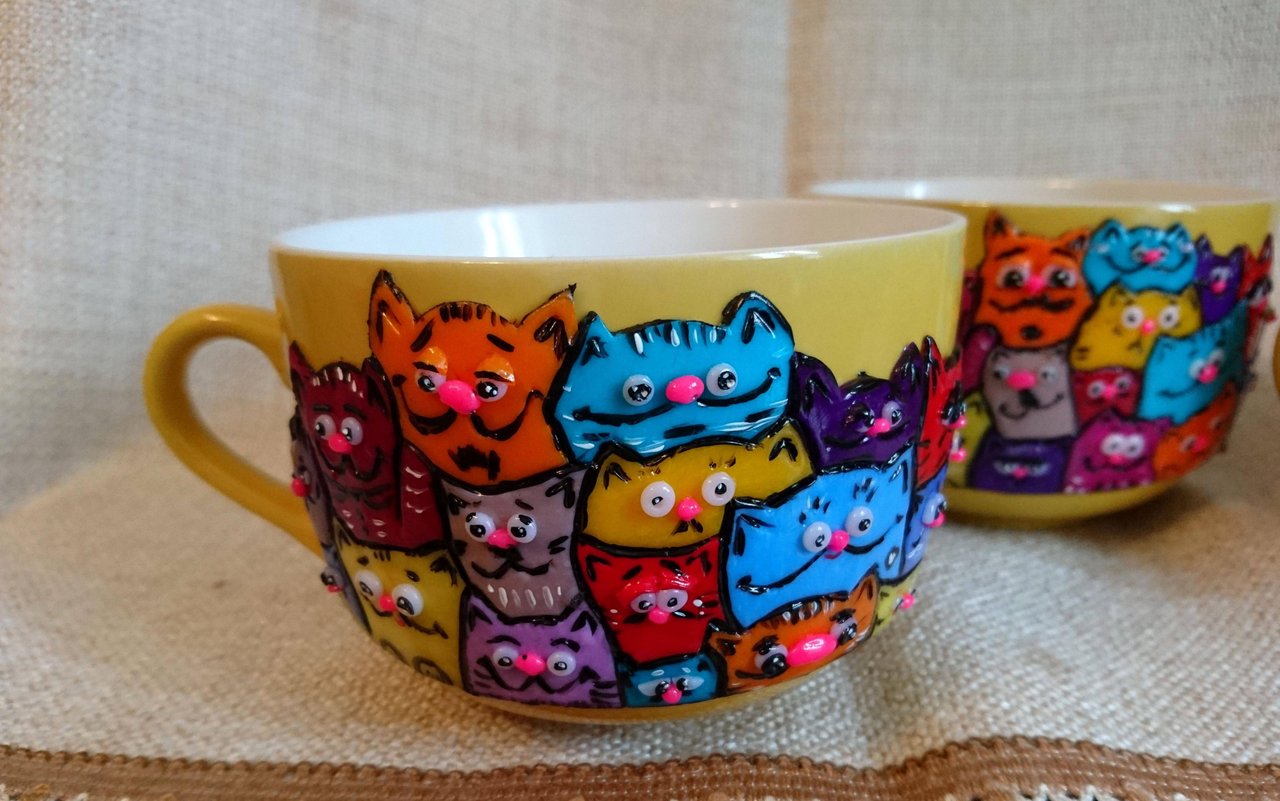 I came up with a couple of cute owls against the background of the starry sky: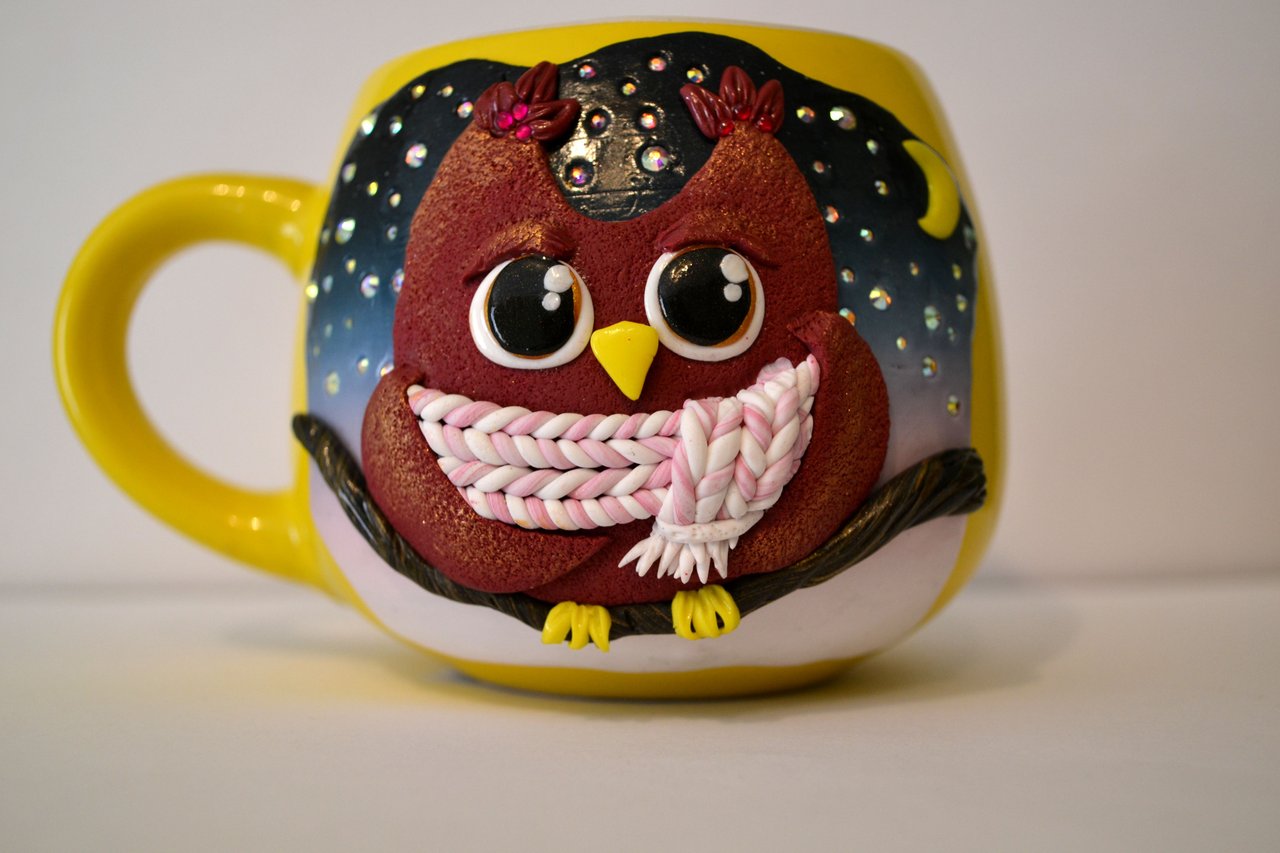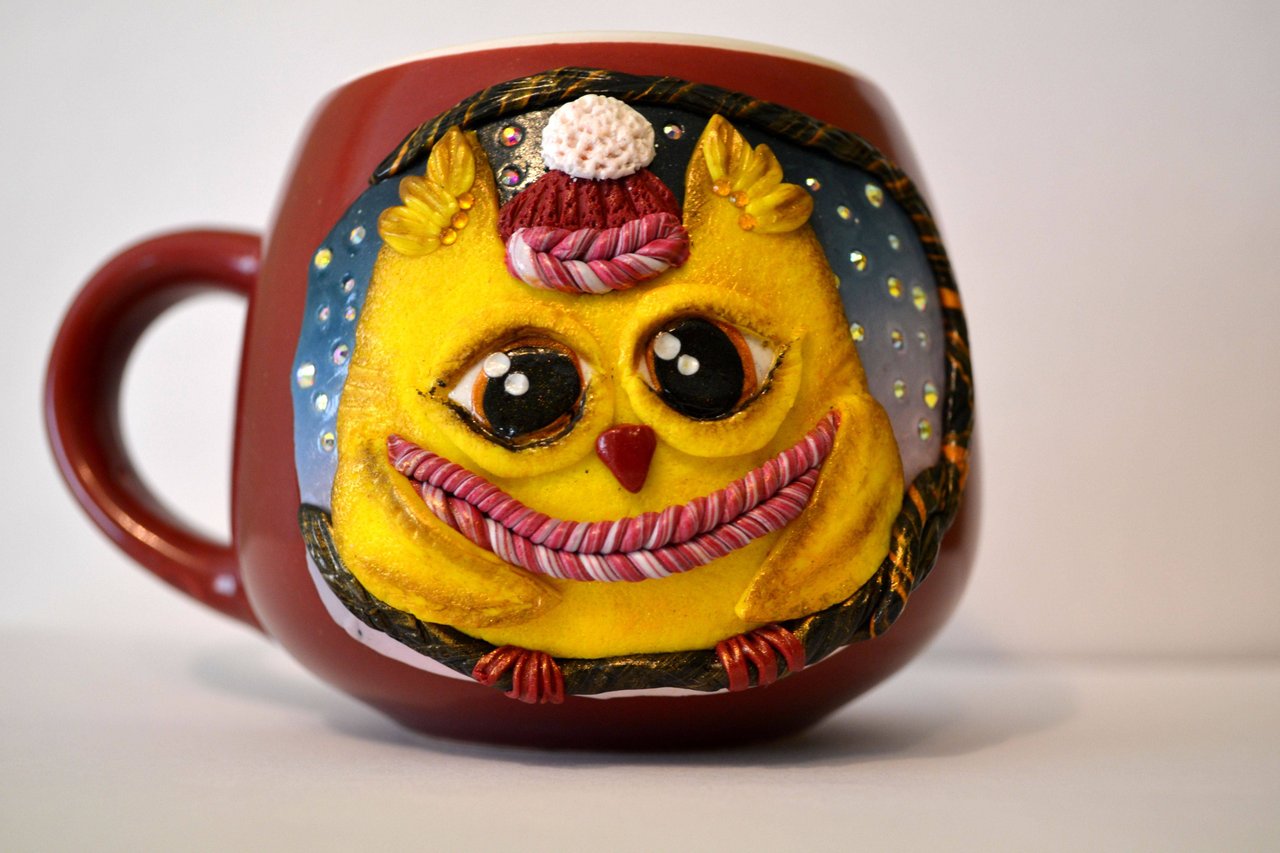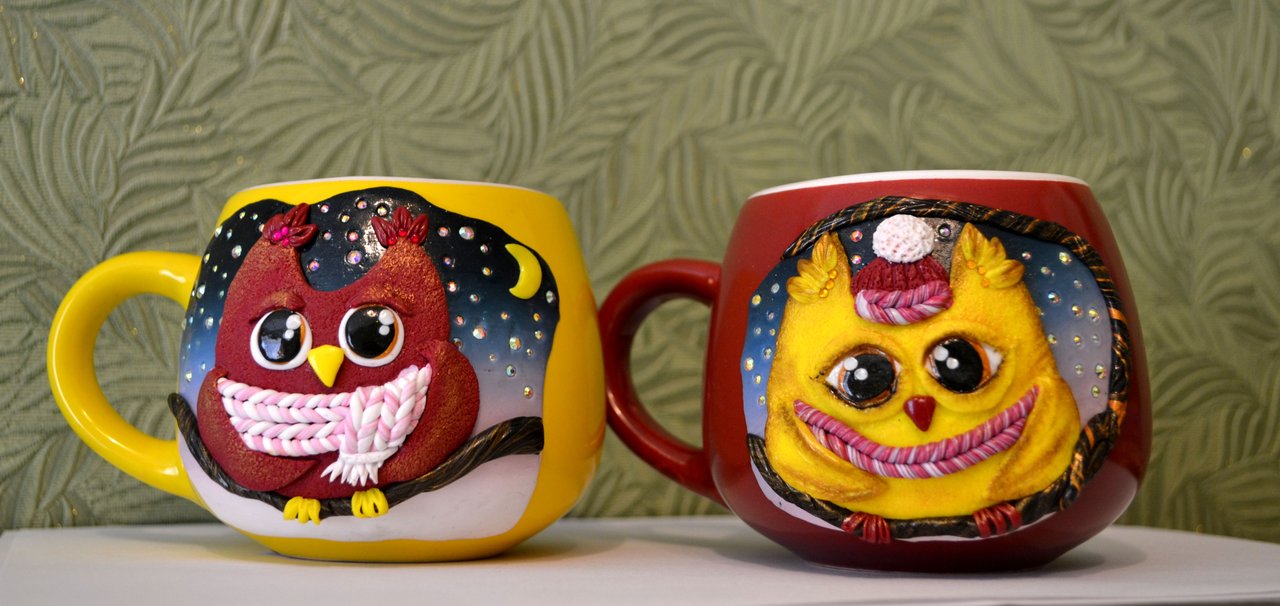 I really enjoyed coming up with characters for cup decoration. And the emotions that they evoke in other people are very supportive and inspiring, so I plan to continue to work in this direction.
Here I have such a creative 2019 year.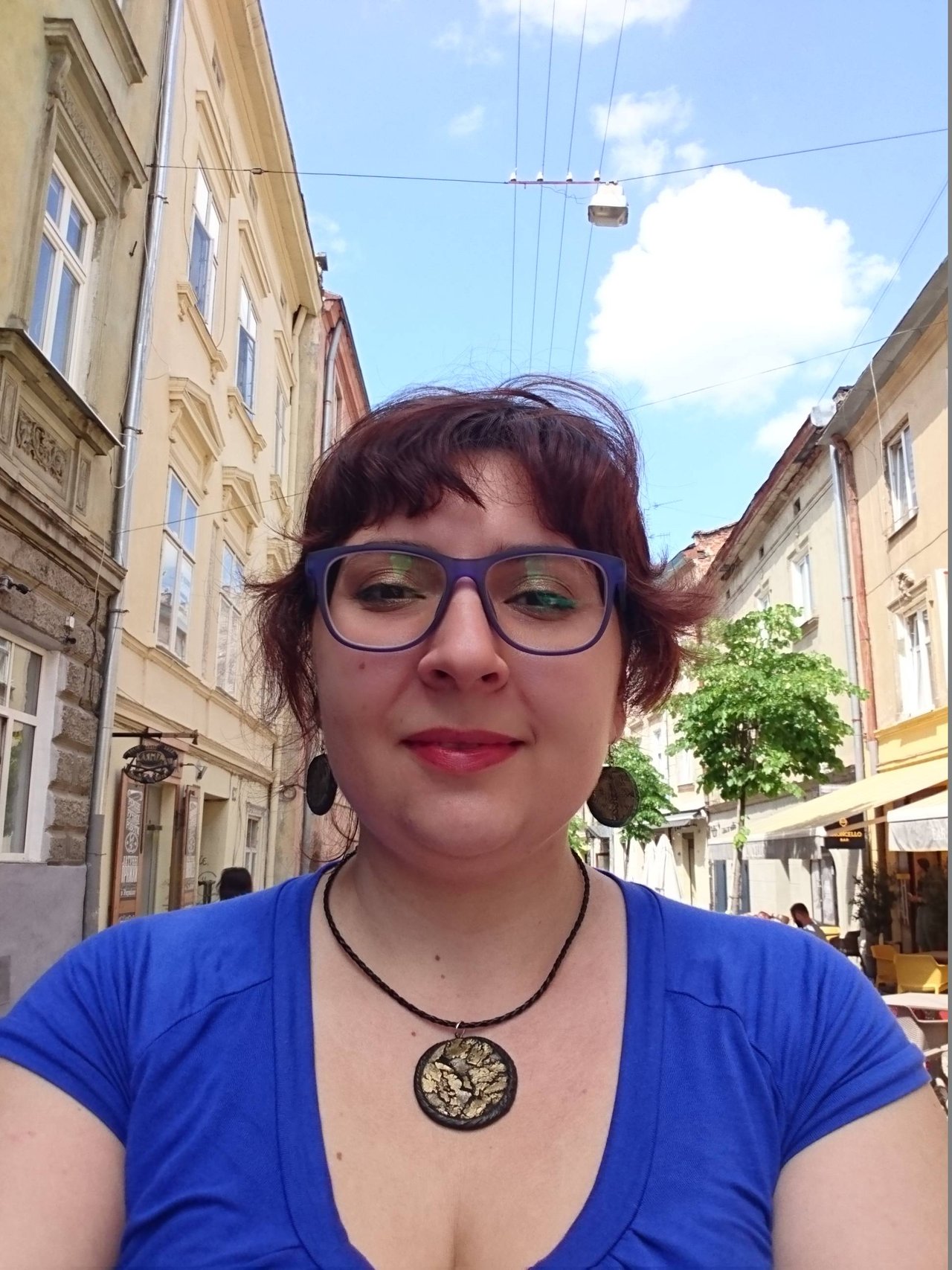 In addition to creative development, I strive to improve as a baker. I like to cook for my family and I even learned how to bake homemade bread.
In addition, I was a volunteer on a construction project for two months and baked pies and pancakes for 100 people. It was a wonderful and new experience !!!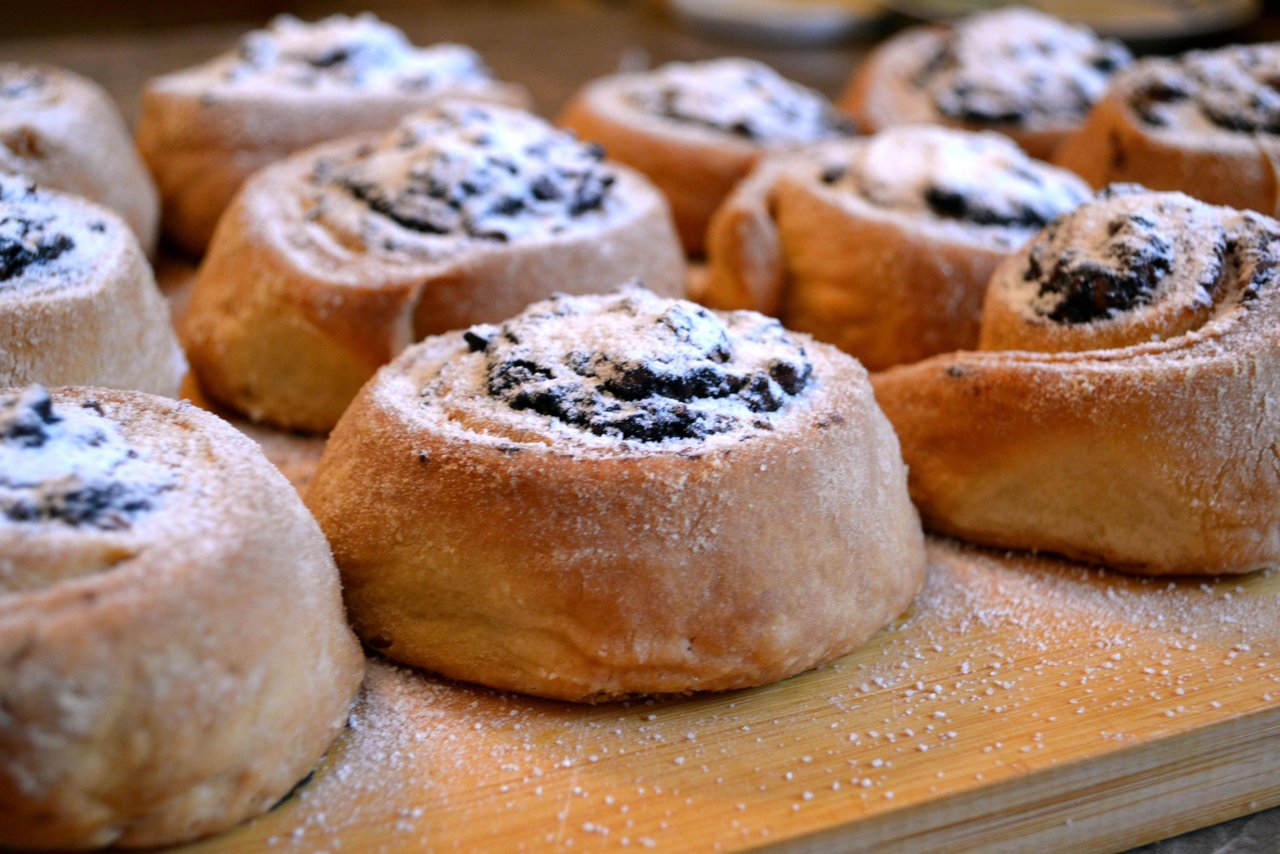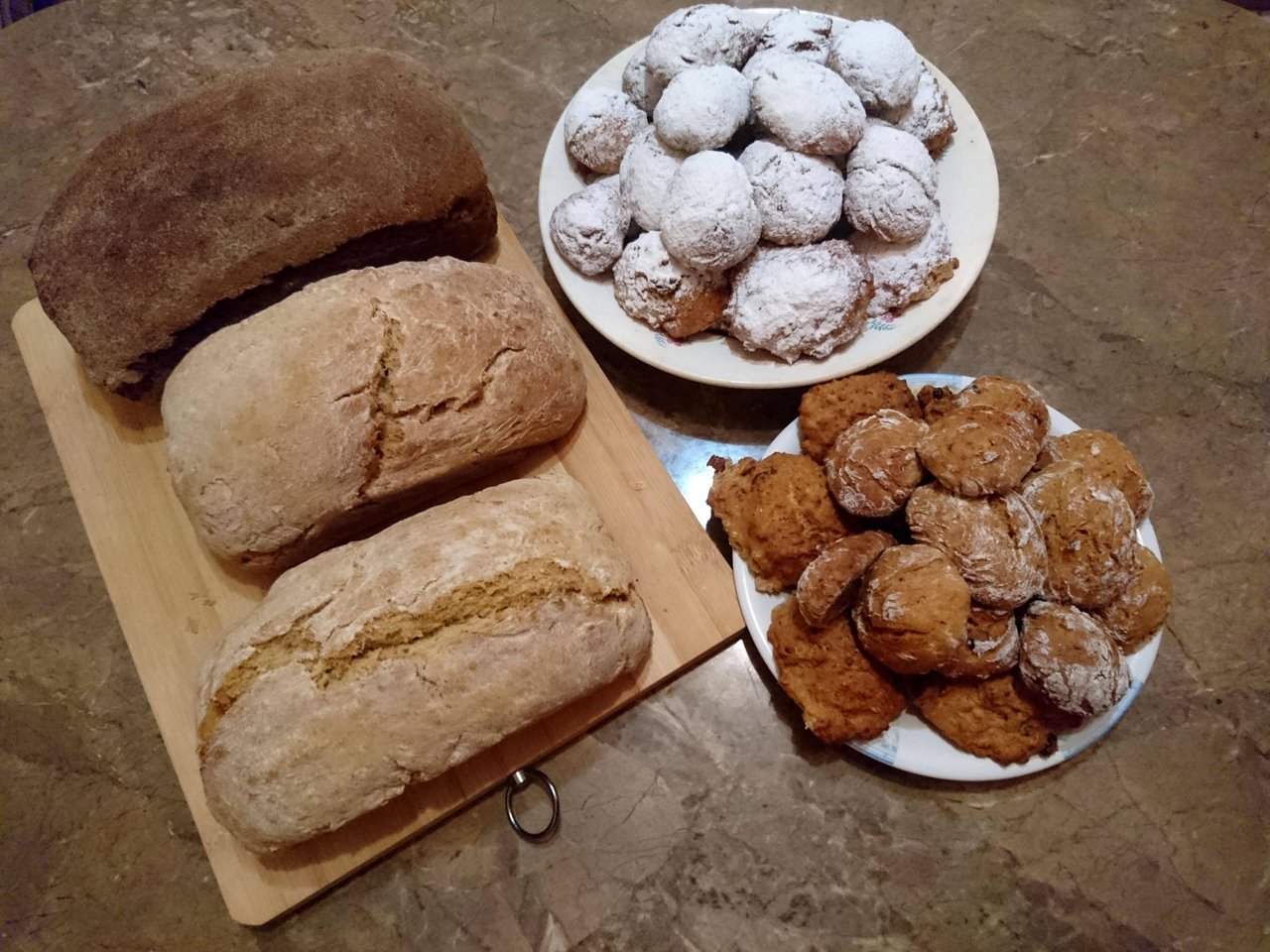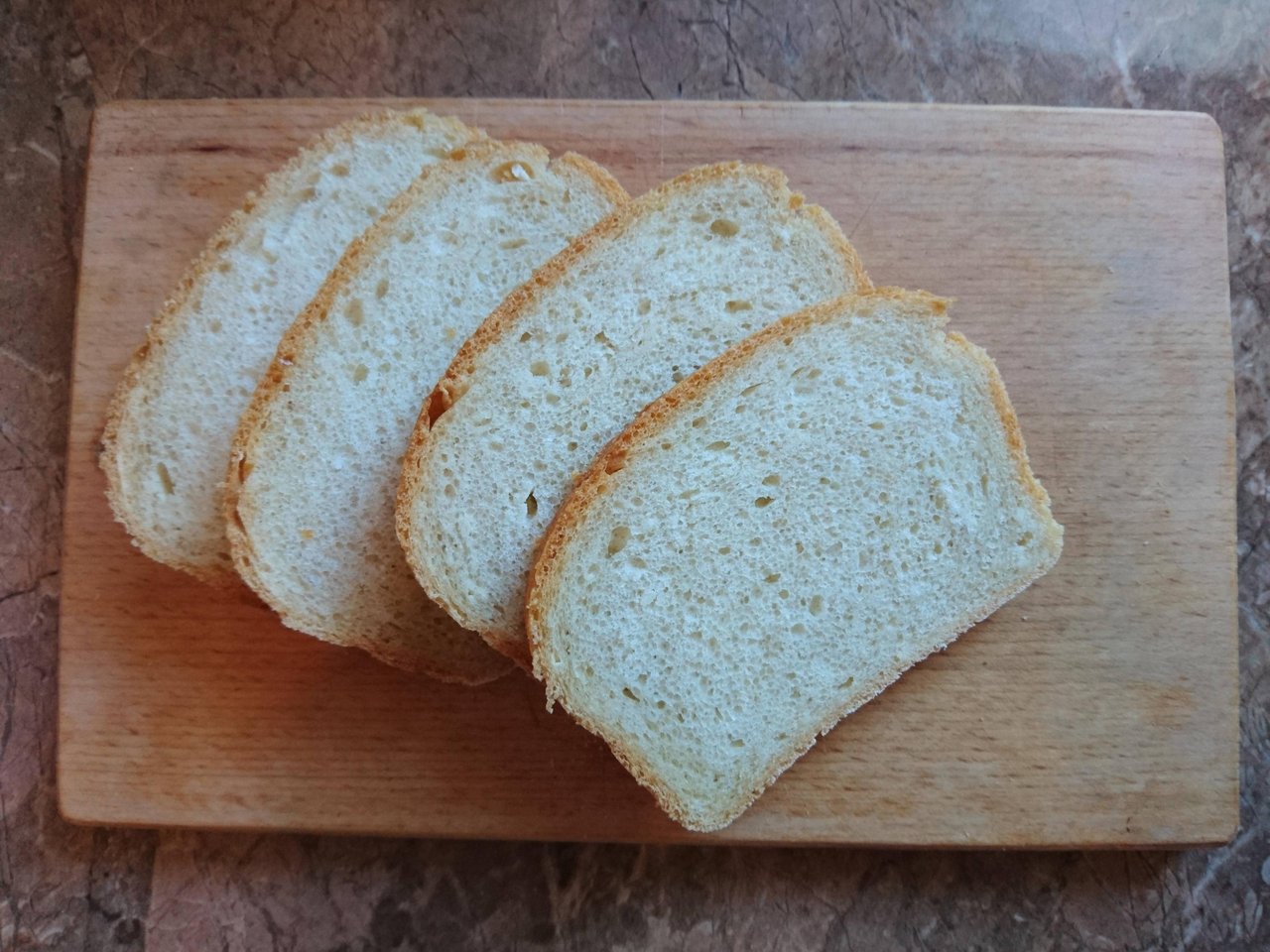 Also, an important event of this year for me was a trip with friends to the wonderful city of Lviv (the cultural capital of Ukraine). We walked around the city a lot and visited the Opera House, there was the ballet "Swan Lake" to the music of Tchaikovsky.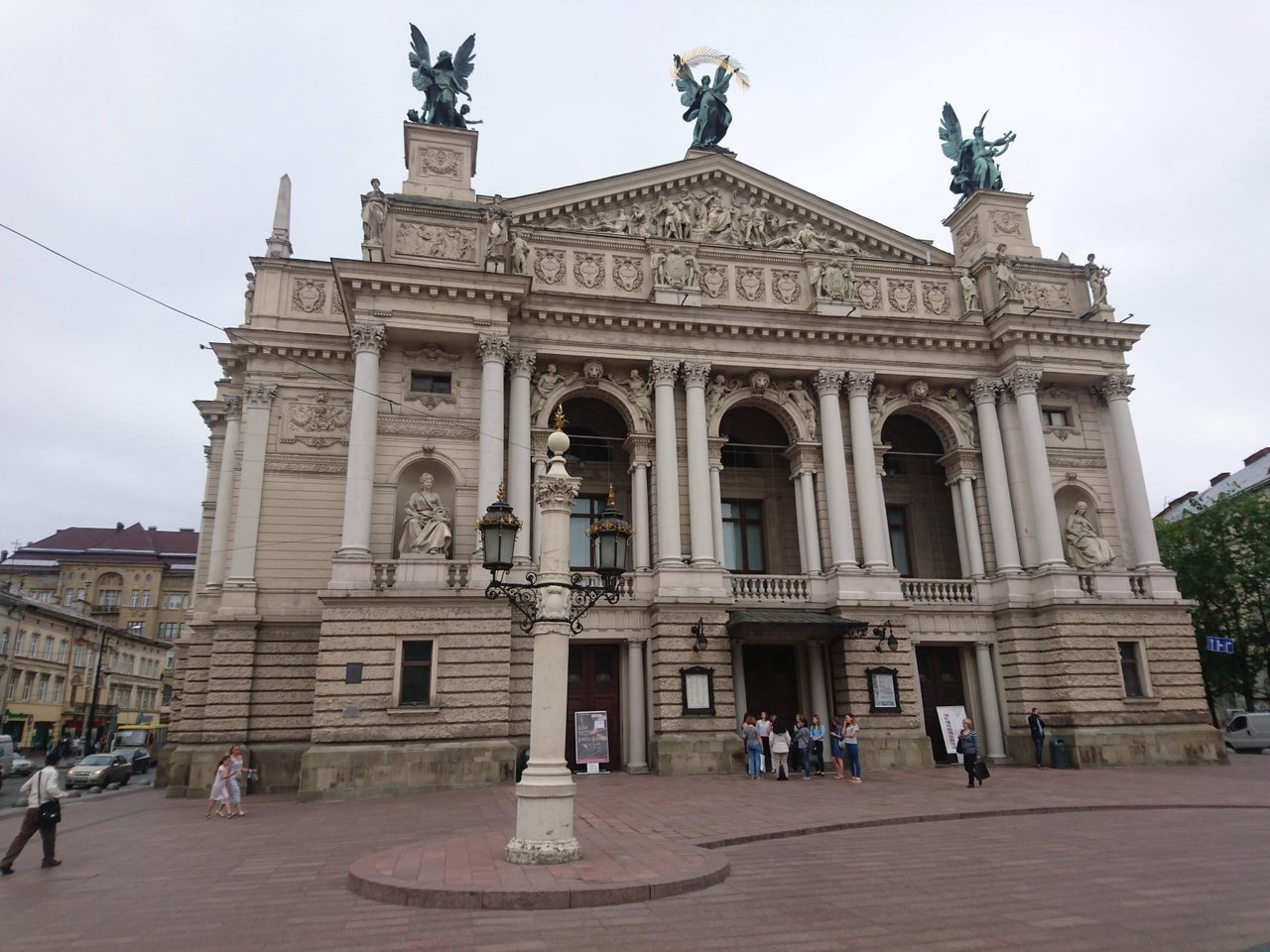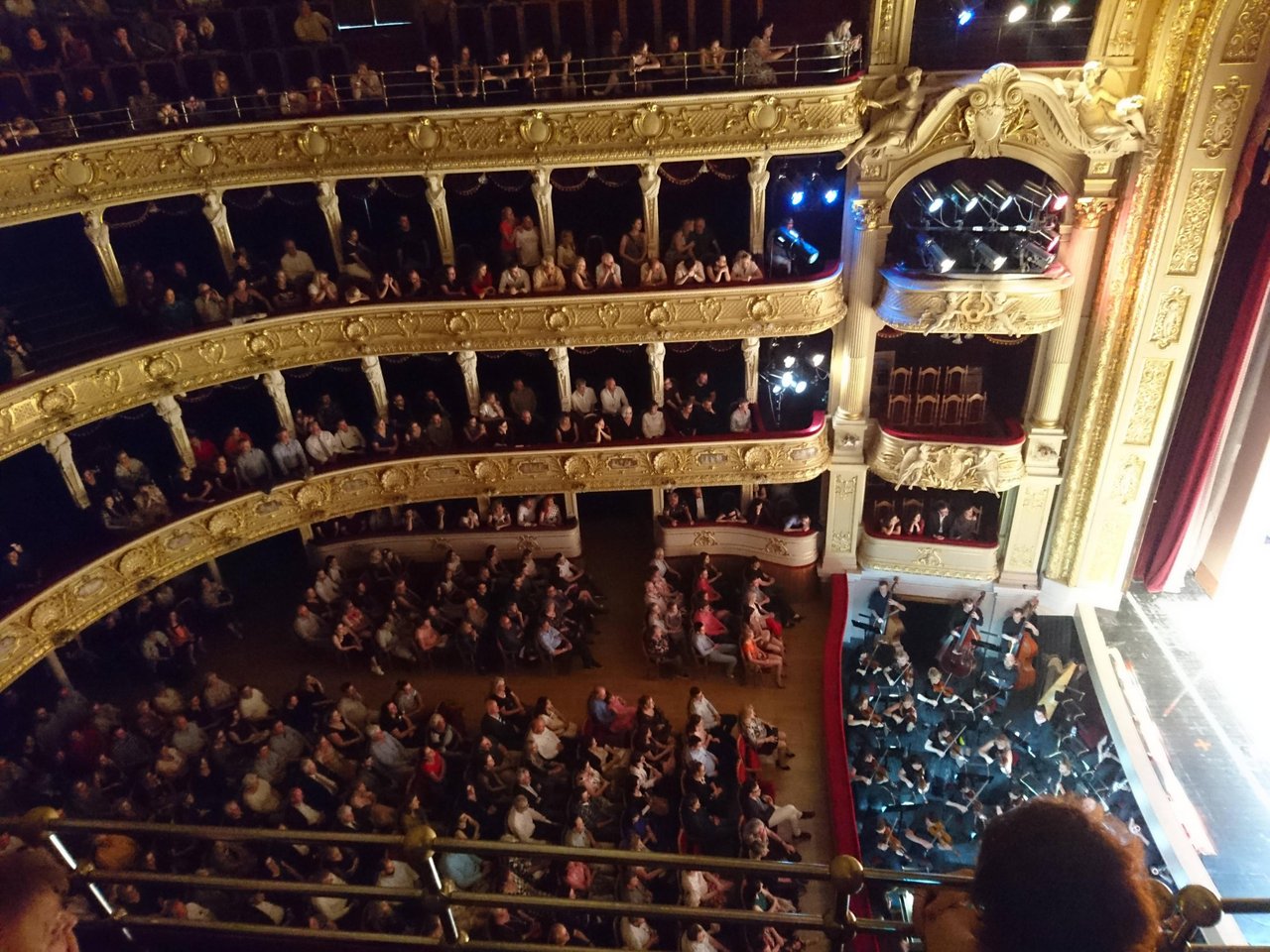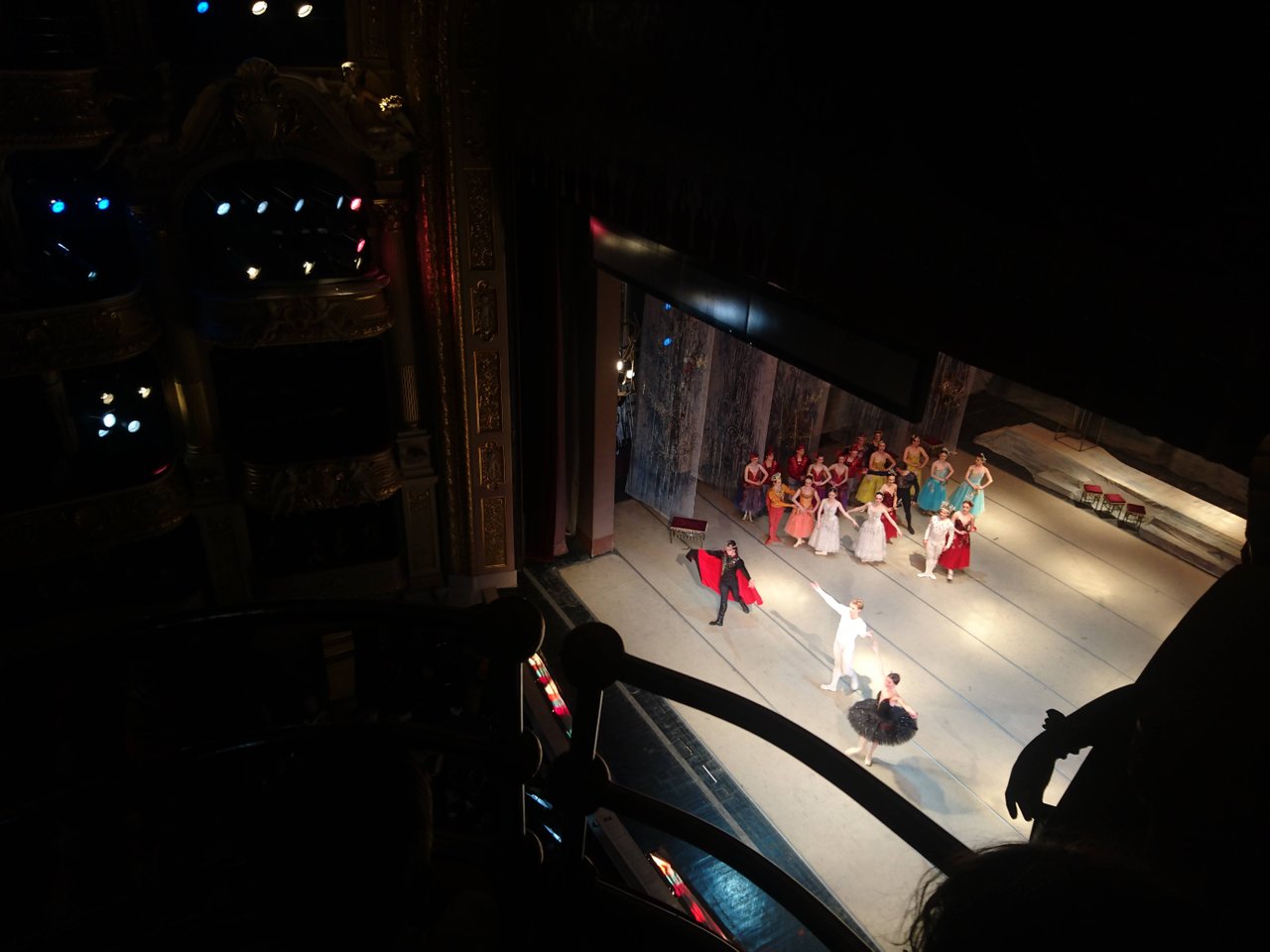 Town Hall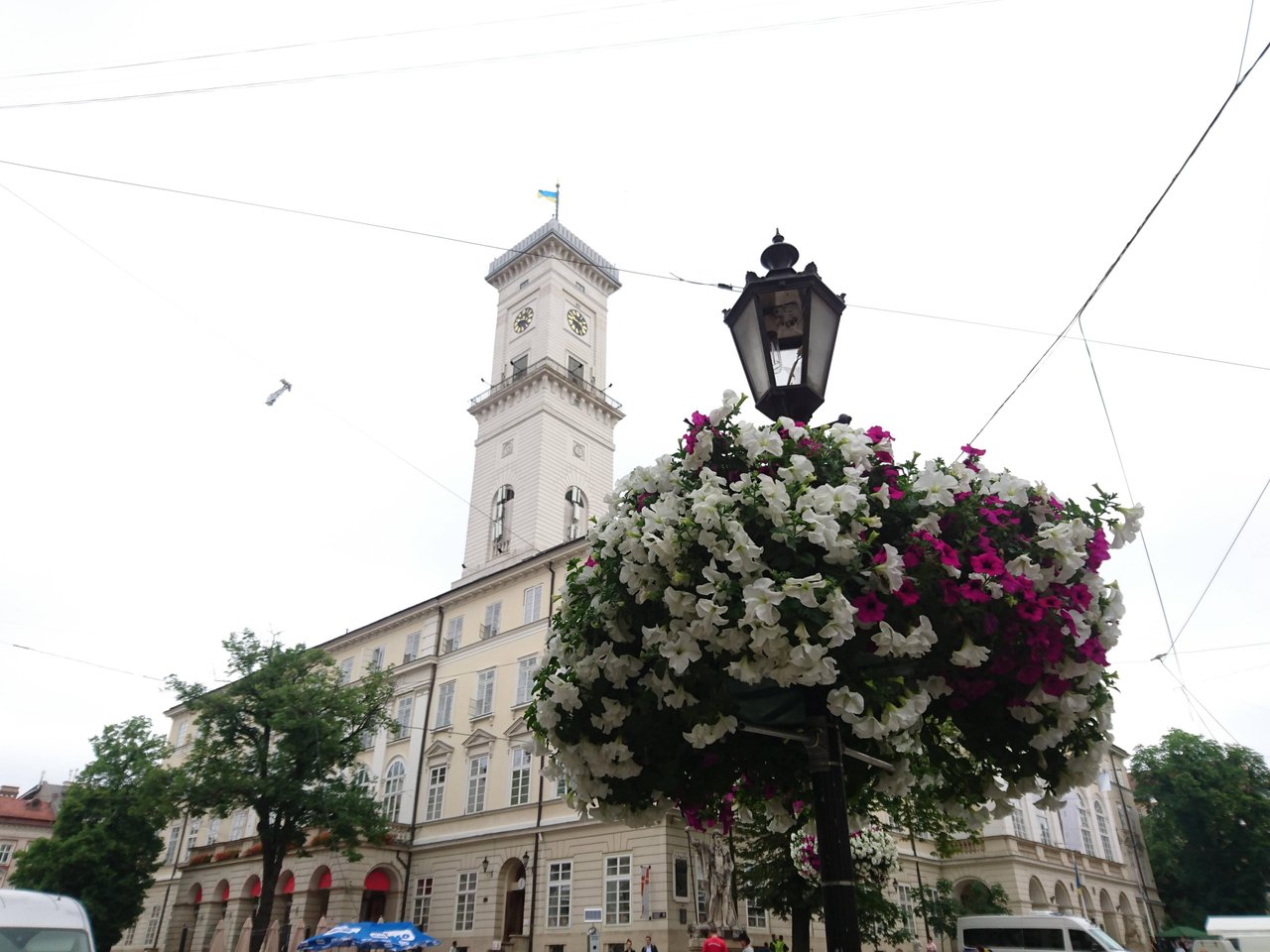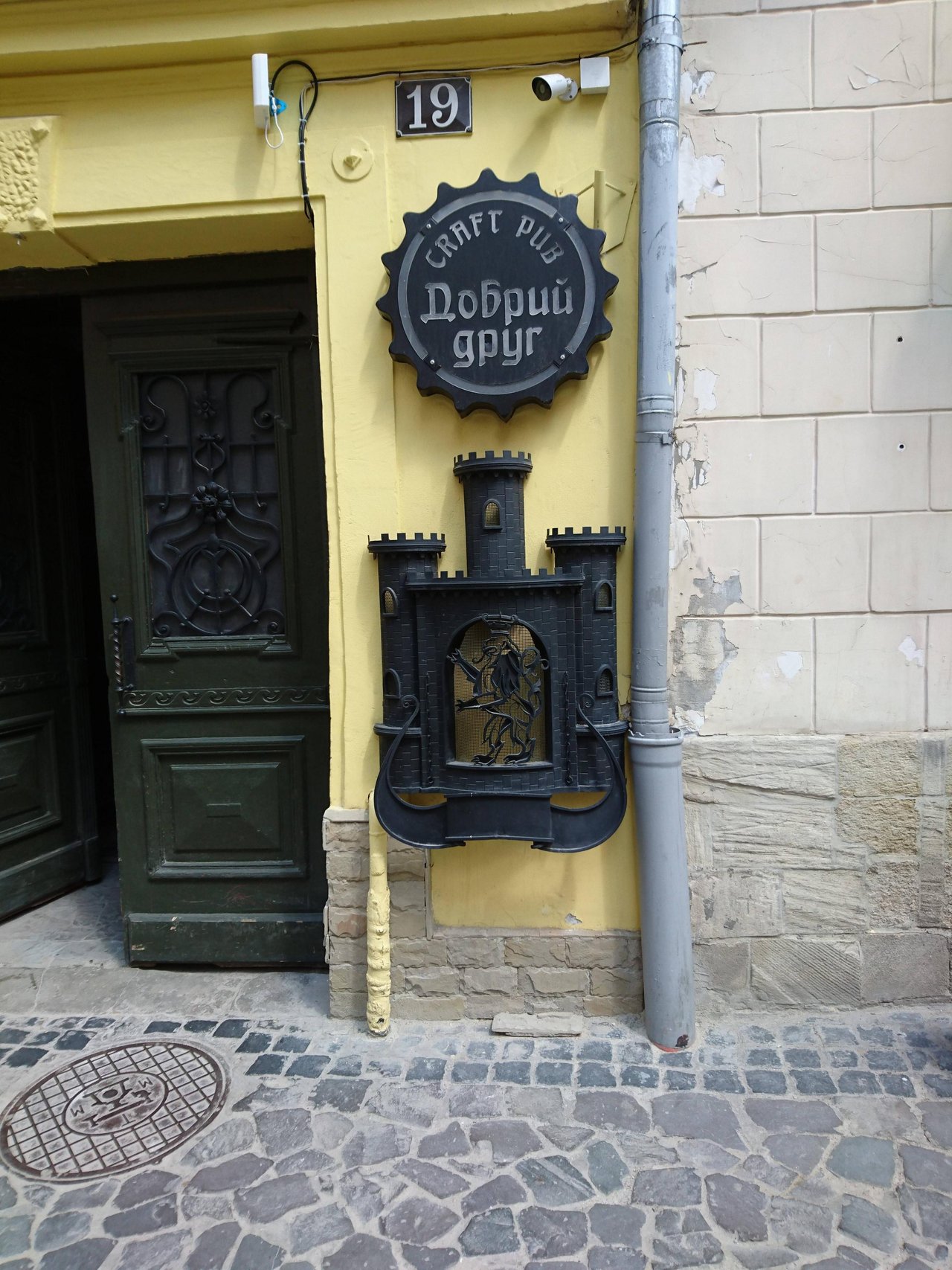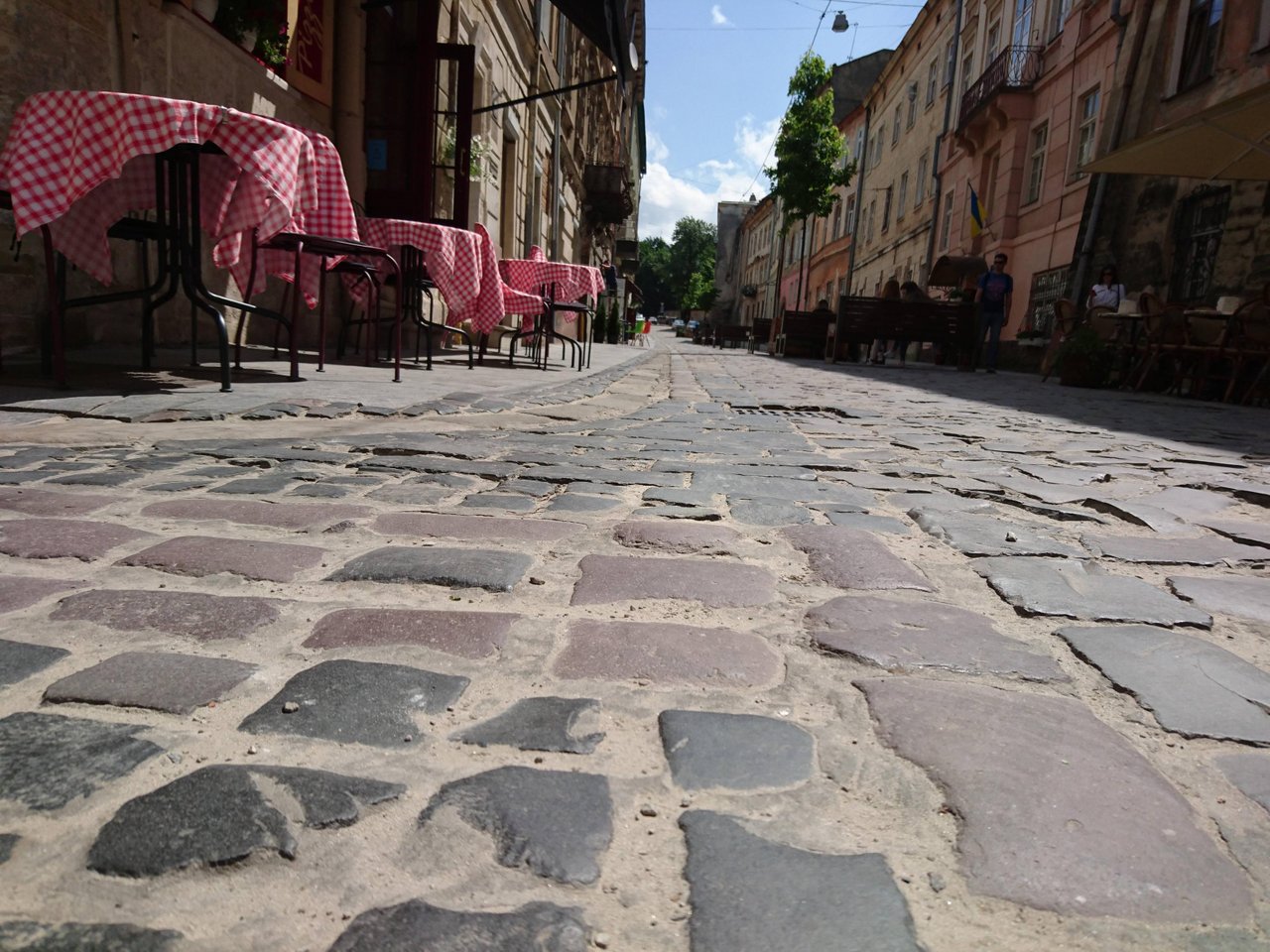 Armenian courtyard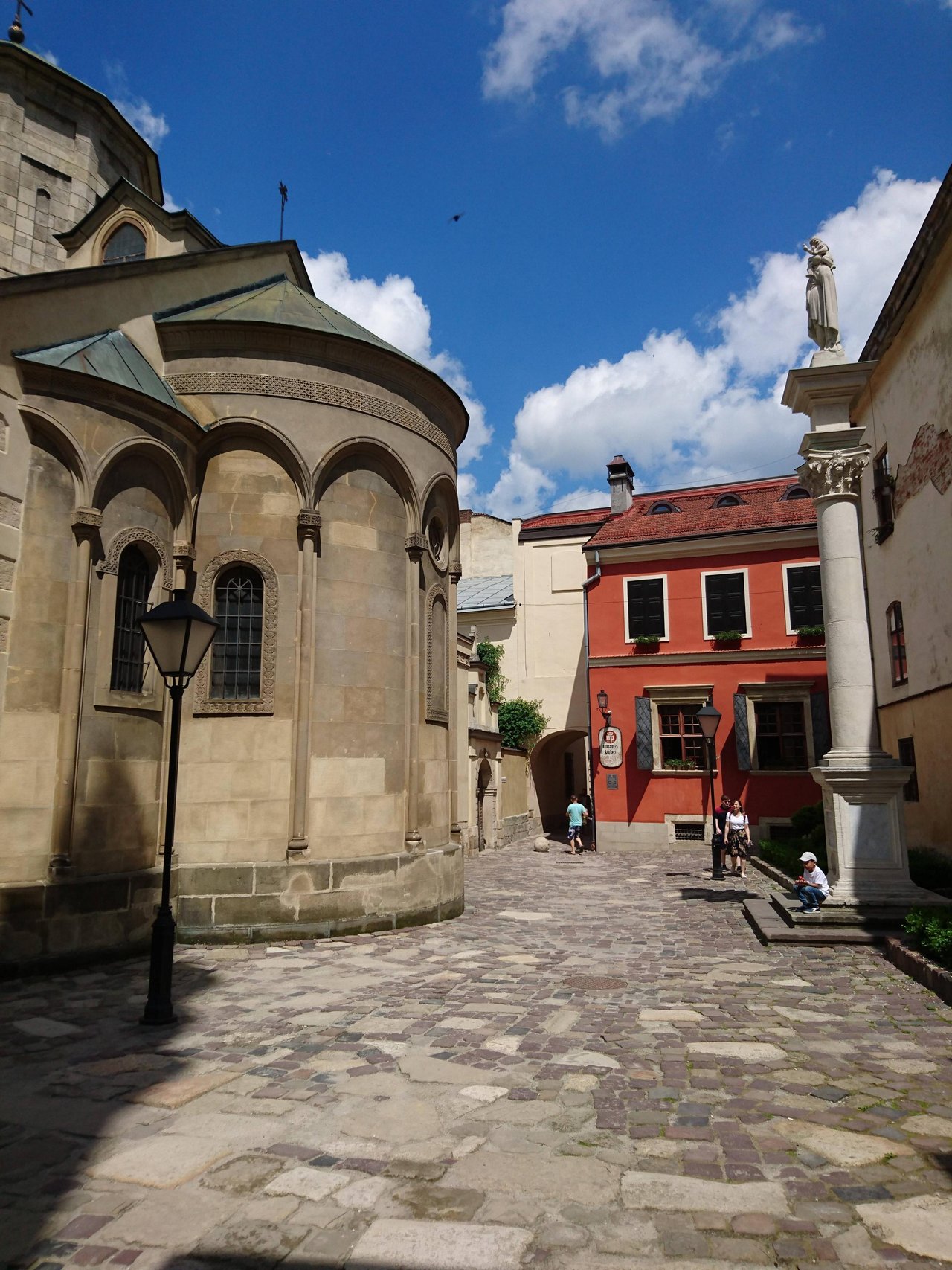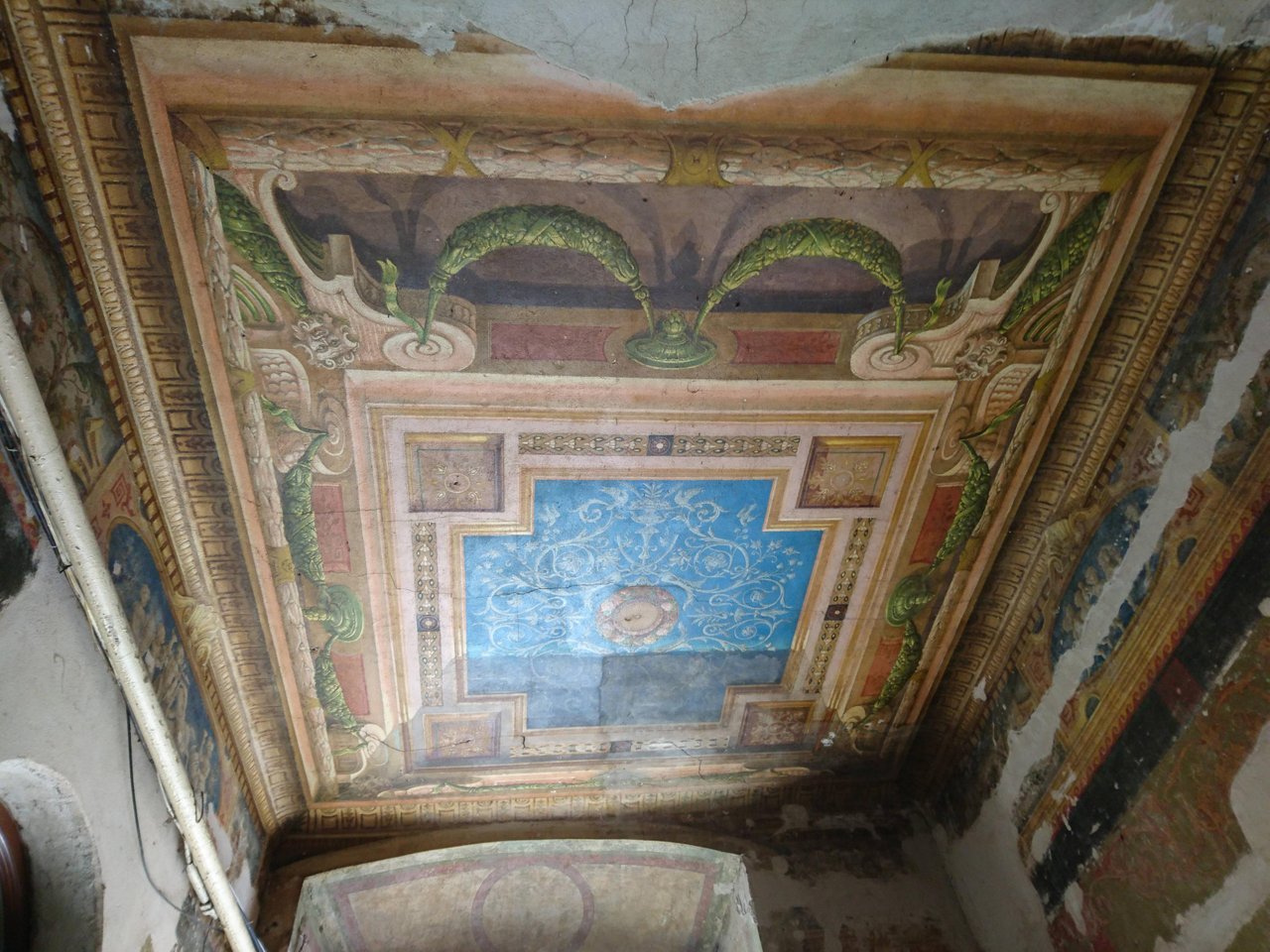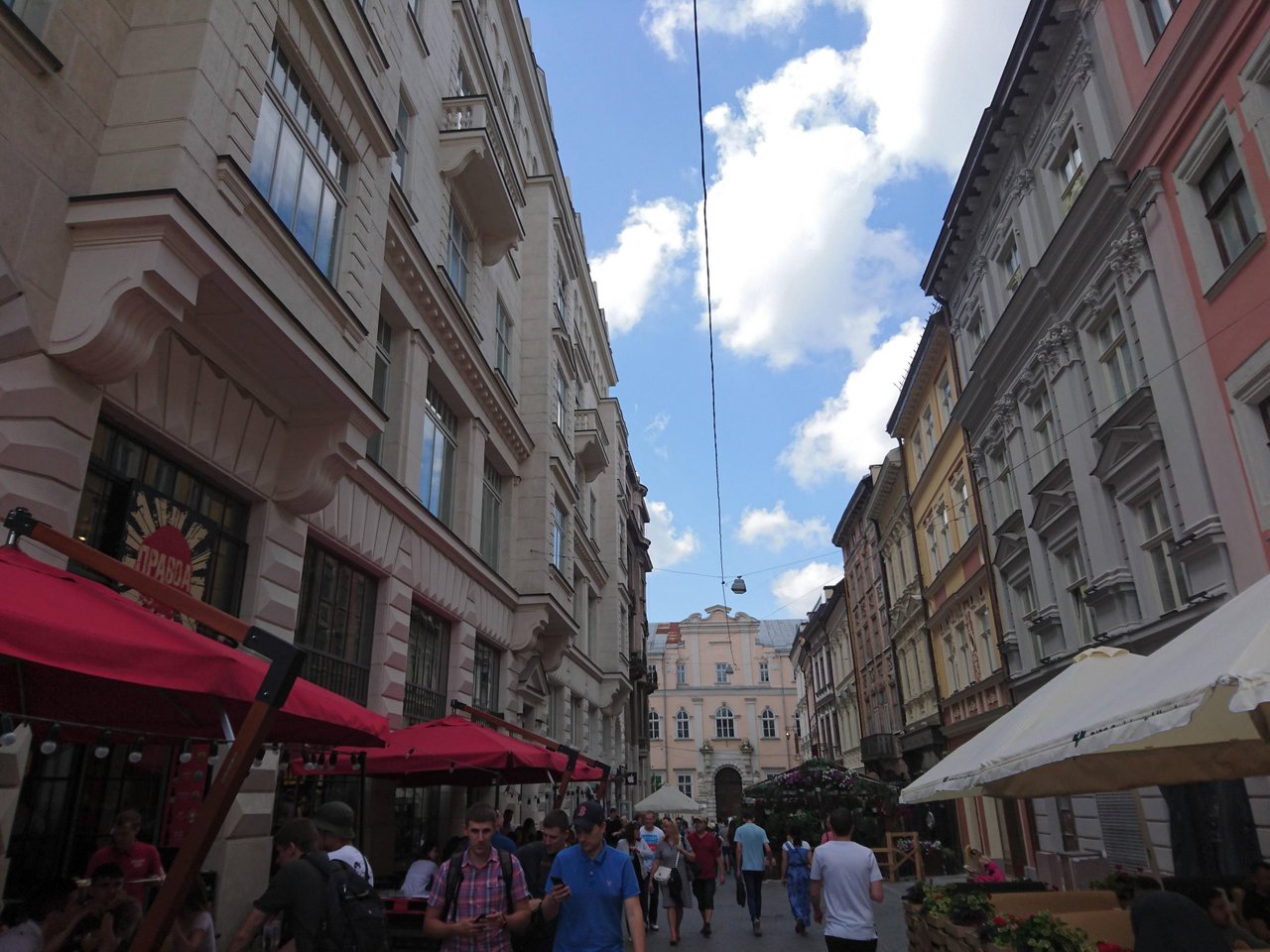 Also, a new experience for me in 2019 was the processing of the garden. I live in the city and have not worked on the land before. And this year our family got a small piece of land in the village and we decided to plant it. The harvest was small, but we are pleased with this result. All summer my family ate cucumbers and tomatoes from our garden!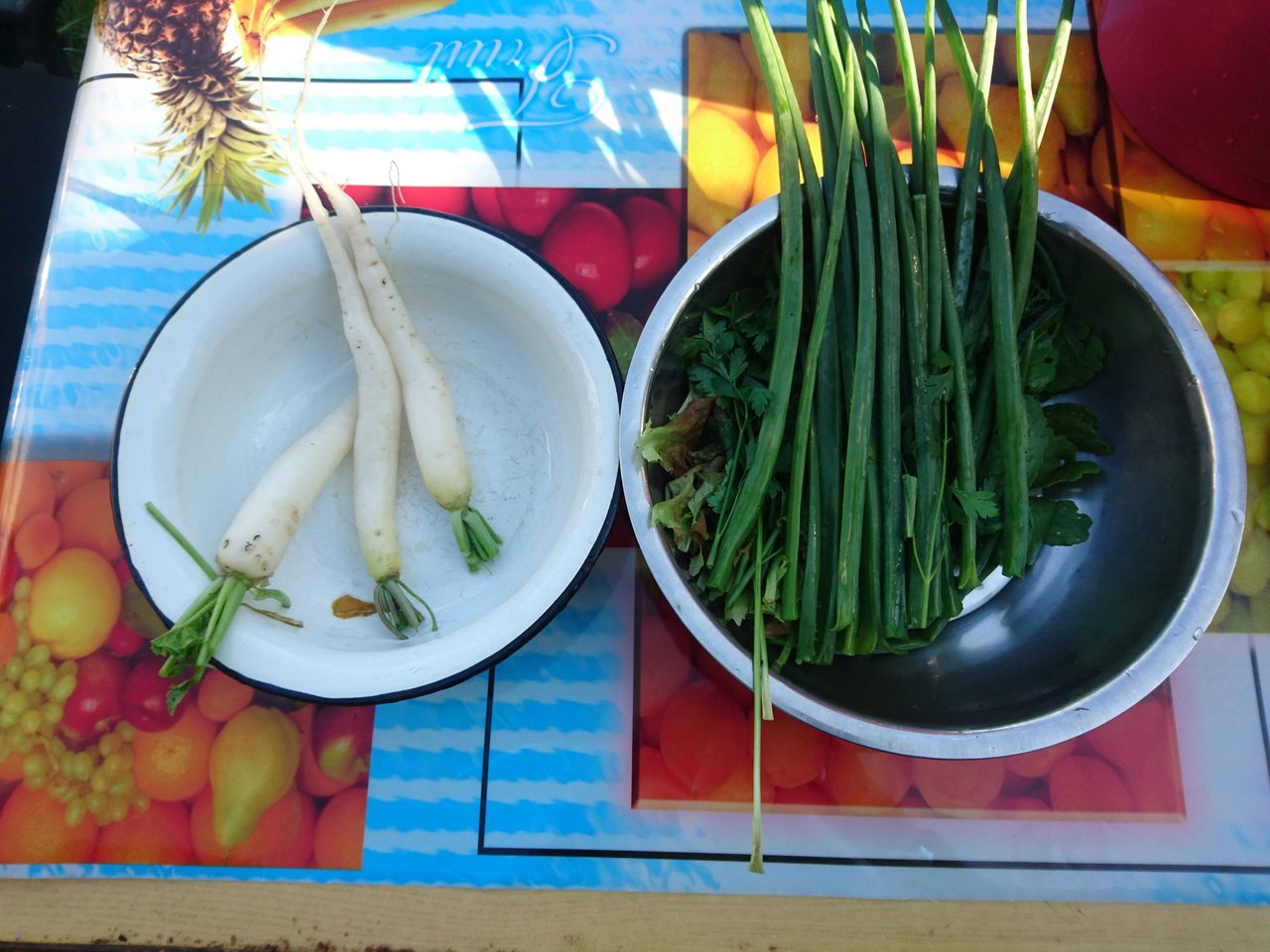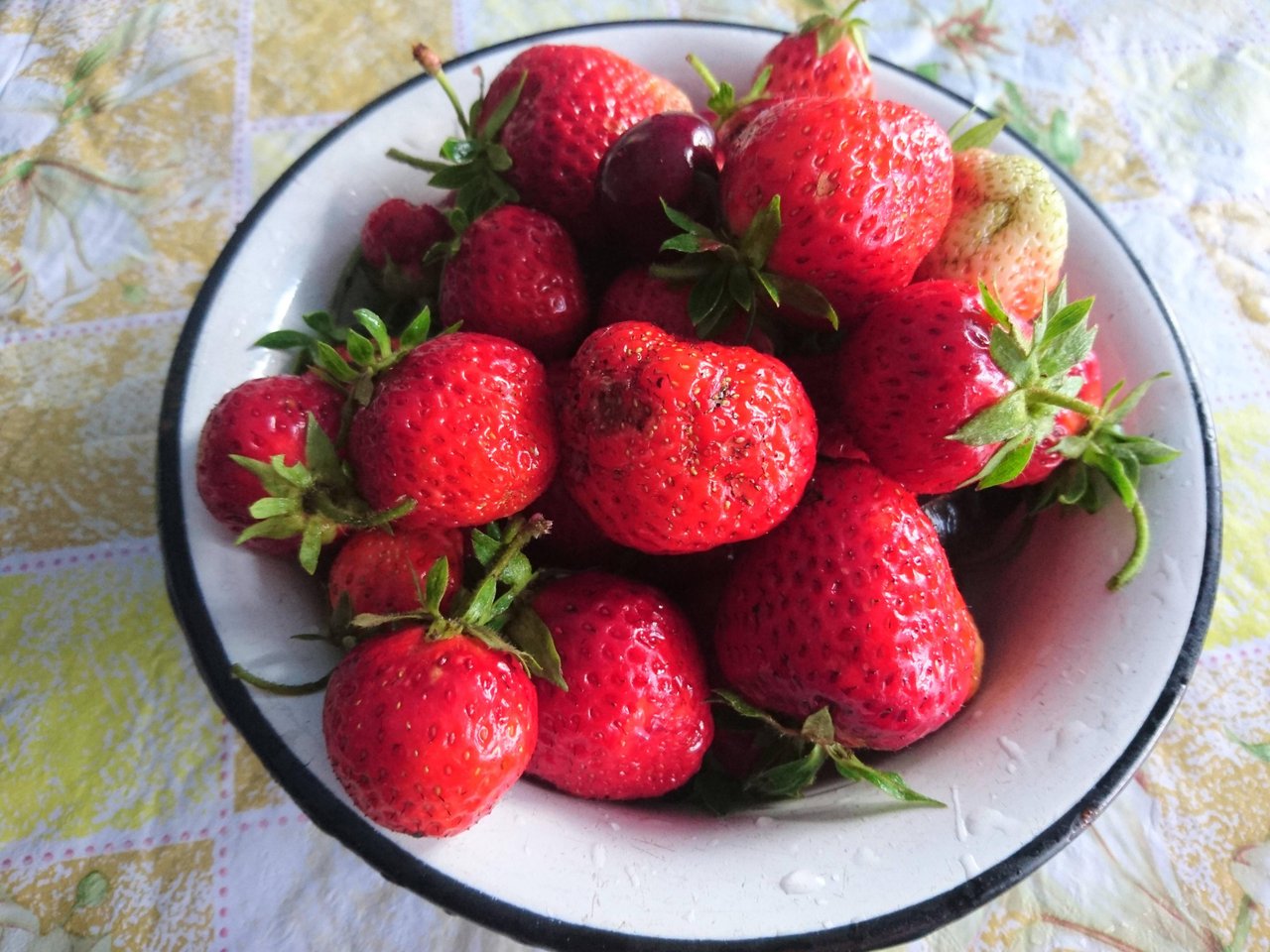 Regarding my motto I will say this: "Do not despair and do not give up!!!"
In the next 2020 I plan to continue to be engaged in creativity, to please other people, to develop good human qualities and to develop as a person. I wish you all the same!
I hope you were interested !!!
Thank you for attention! All more positive and inspiration !!!
I wish you all success and great mood !!!


#NeedleworkMonday by @crosheille