Those of you who have been following me for a while know how excited I was to receive my serger! Threading it is the biggest task in getting started with this machine. There's no denying that the thing looks quite intimidating. After breaking it out and beginning the threading process, my roommate walked past, saw it and goes, "what the heck?" Haha! I had similar thoughts upon first glance, but I've since found out it's not nearly as intimidating as it seems.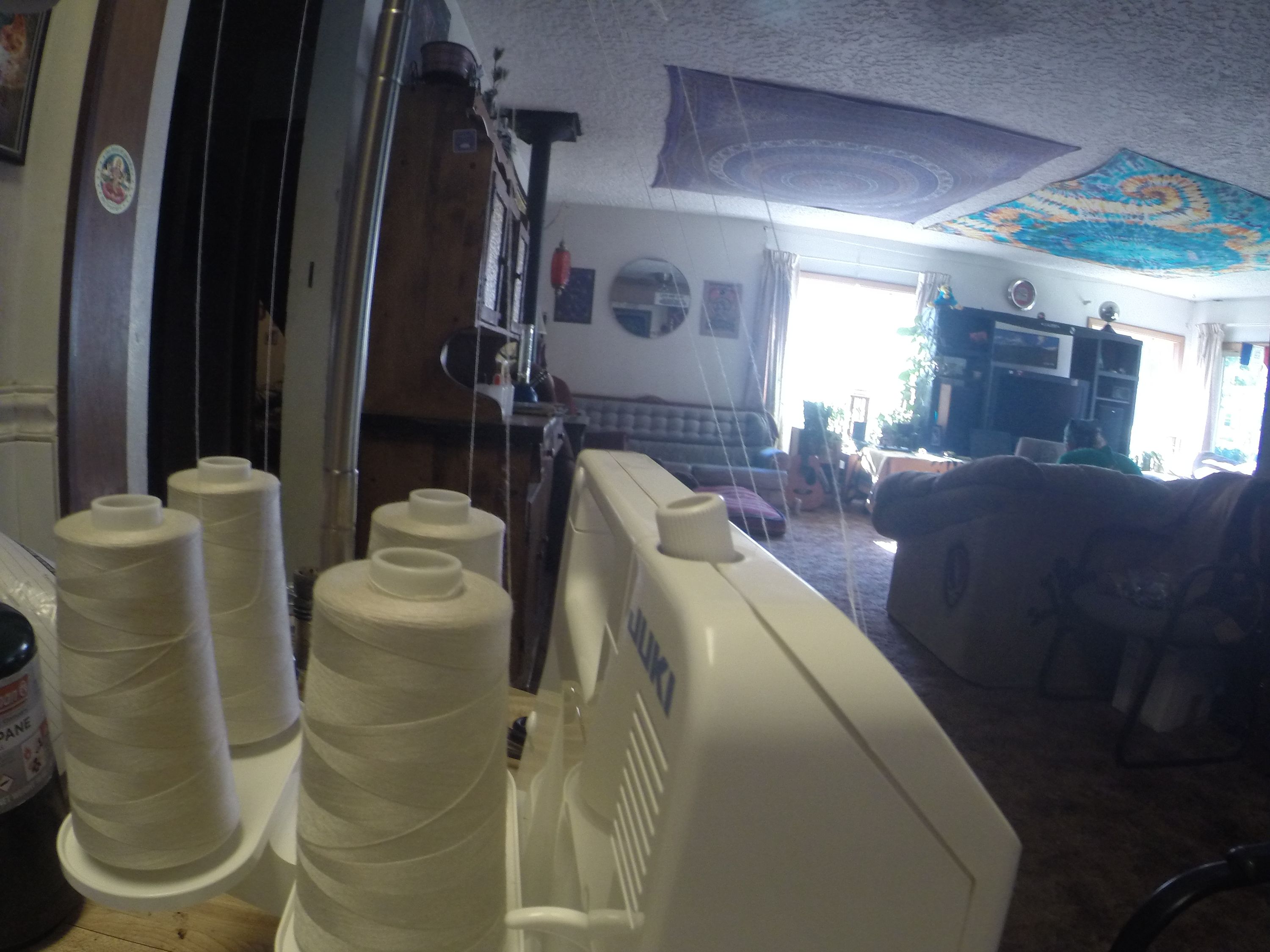 While I did have one hang up - the thread broke so I had to re-thread the needle- the set up time was very minimal. I was expecting a longer process but because the machine is color coded where the threading goes, it made it very easy to set up. Part of what made it so easy was the machine being partially threaded. This allowed me to just tie in each spool of thread, making a small tight knot and cutting the excess off of each line. In order to ensure the threads wouldn't snap while running them through the machine, I used the hand crank to slowly work them through. This was the longest and most tedious part of the process.
I used the example piece of fabric that came under the foot of the serger as the test for my first seam. The best way I can think of to describe how it runs is like butter! I had been saving the pair of organic undies I'd cut out for when I set up the serger. So those were the first project completed with this beast of a machine. Although I really wanted to just use my sewing machine to complete them...at the same time, I really wanted to wait. It was more than worth it for beautiful seams that stretch.
I could not get a decent photo of the seams themselves, but take a peek at how they turned out: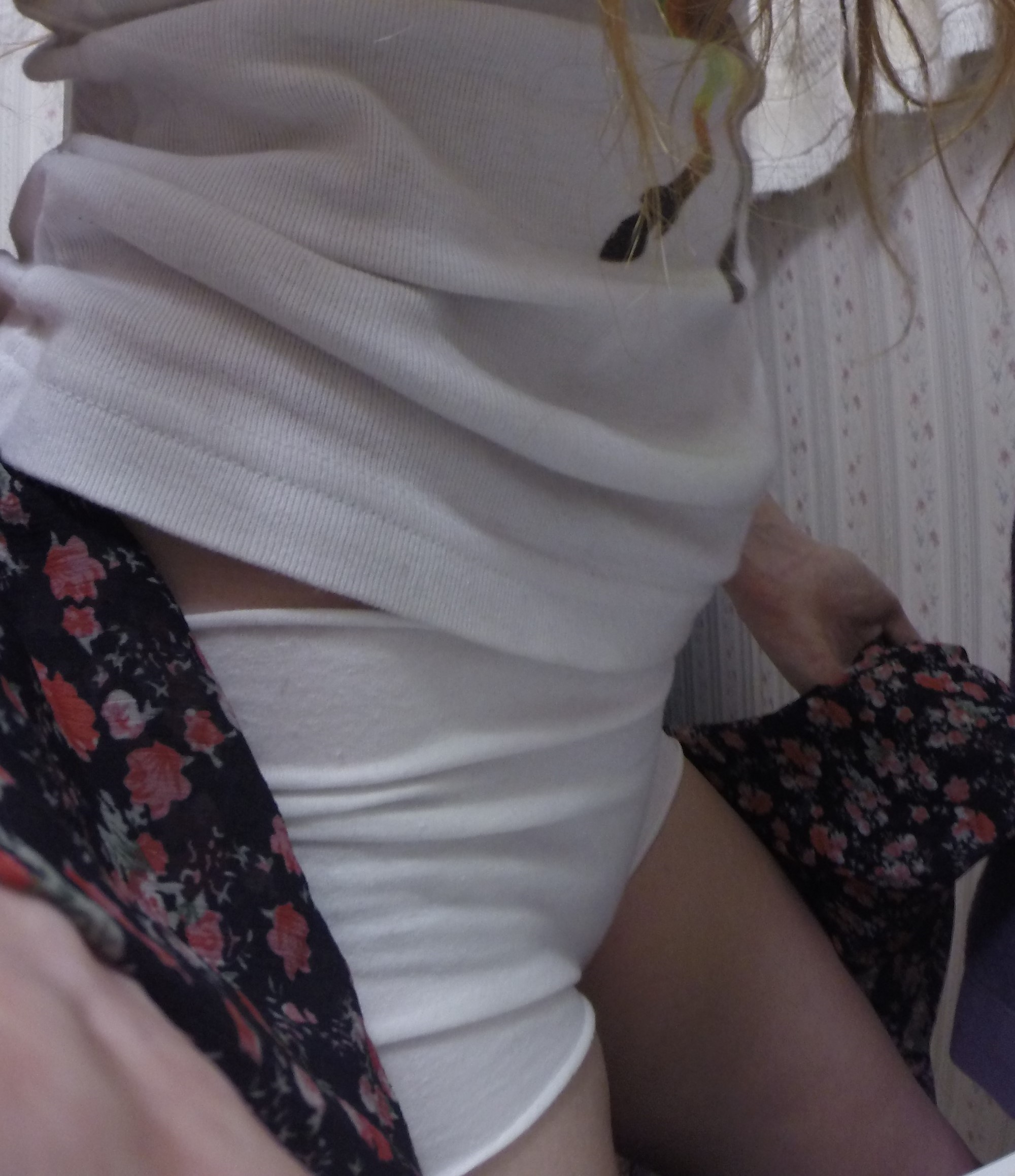 Boy-short cut. Paired with an Anarchapulco tank

~ See my recent posts here, if you haven't already: ~
|| MY INTRODUCE YOURSELF POST || Color Challenge: Purple || Birthday Musings || Yarn Bombs || Steemit World Map || The Wheel of Fortune || Colorful Flags of Oregon Eclipse Gathering || Needlework Monday || Brand New Serger || Spiritual Significance of Growing Our Hair ||
♡ Many thanks to you for joining me on my journey ♡
Thankful for each of your comments, re-steems, follows and up-votes, and for everyone who has inspired, encouraged, or given me tips along the way...I cannot thank you enough!
~ @hempress ~