I have a pair of new white pants that are too large for me. I have ignored them up to this point because I did not need a Nother pair of white pants. Unfortunately I spilled some red wine on my good white pants that fit me perfectly. 😕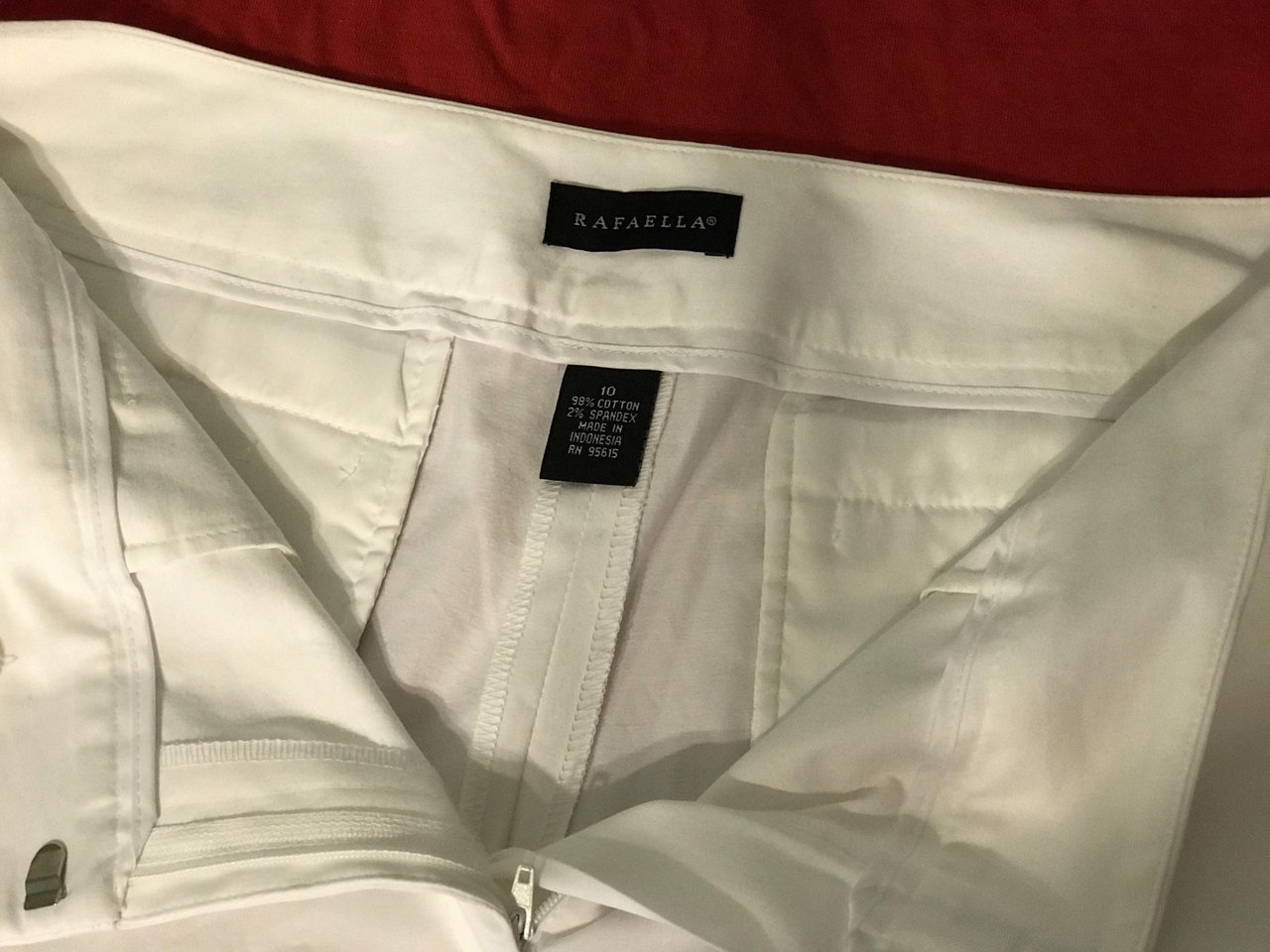 So I decided to see if I could do a simple alteration to make the pants fit.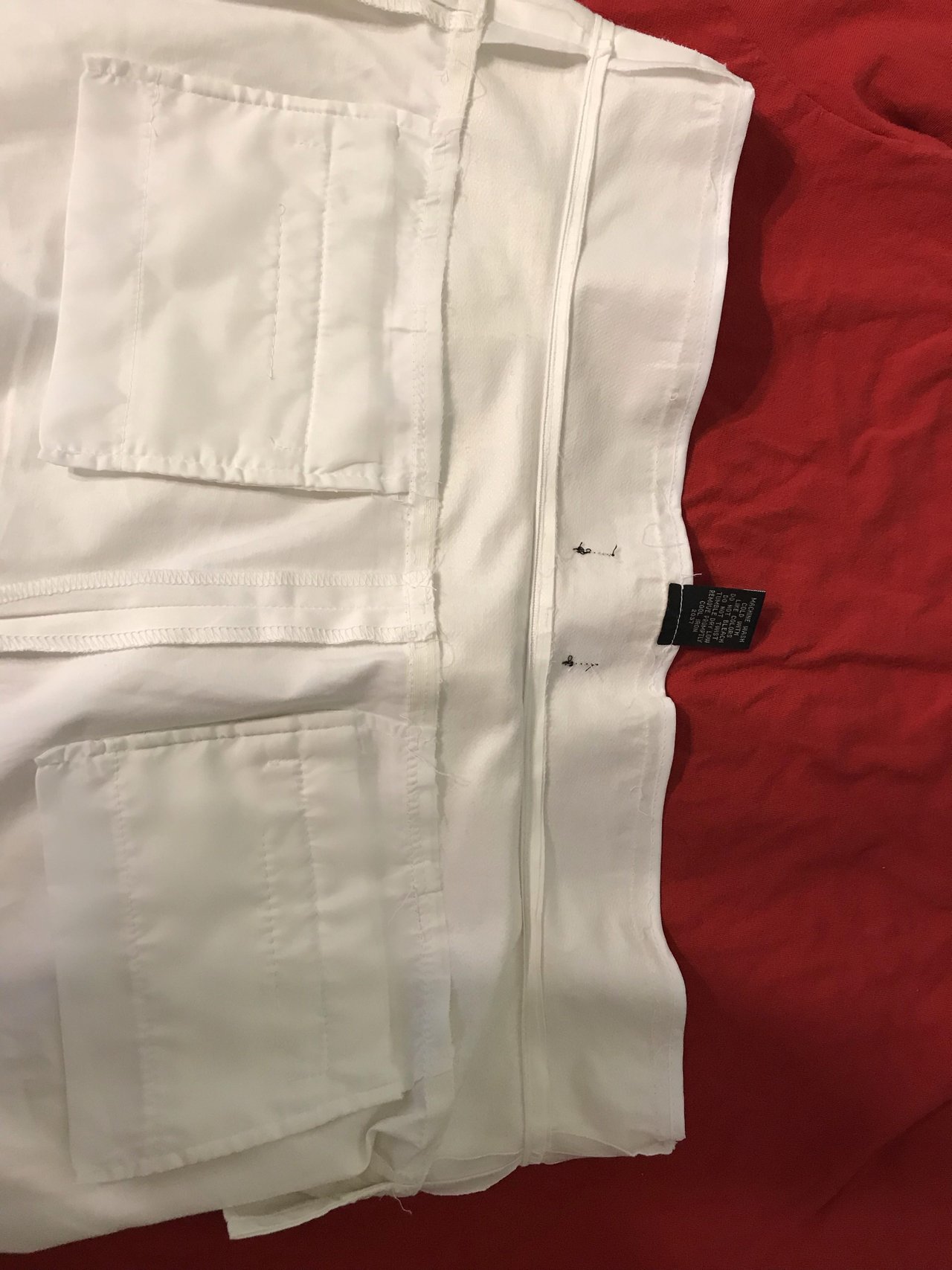 I took a-loose the waistband so that I could insert a piece of elastic in the waist. The end result is that the waist line fits, but the legs of the pants are still too large.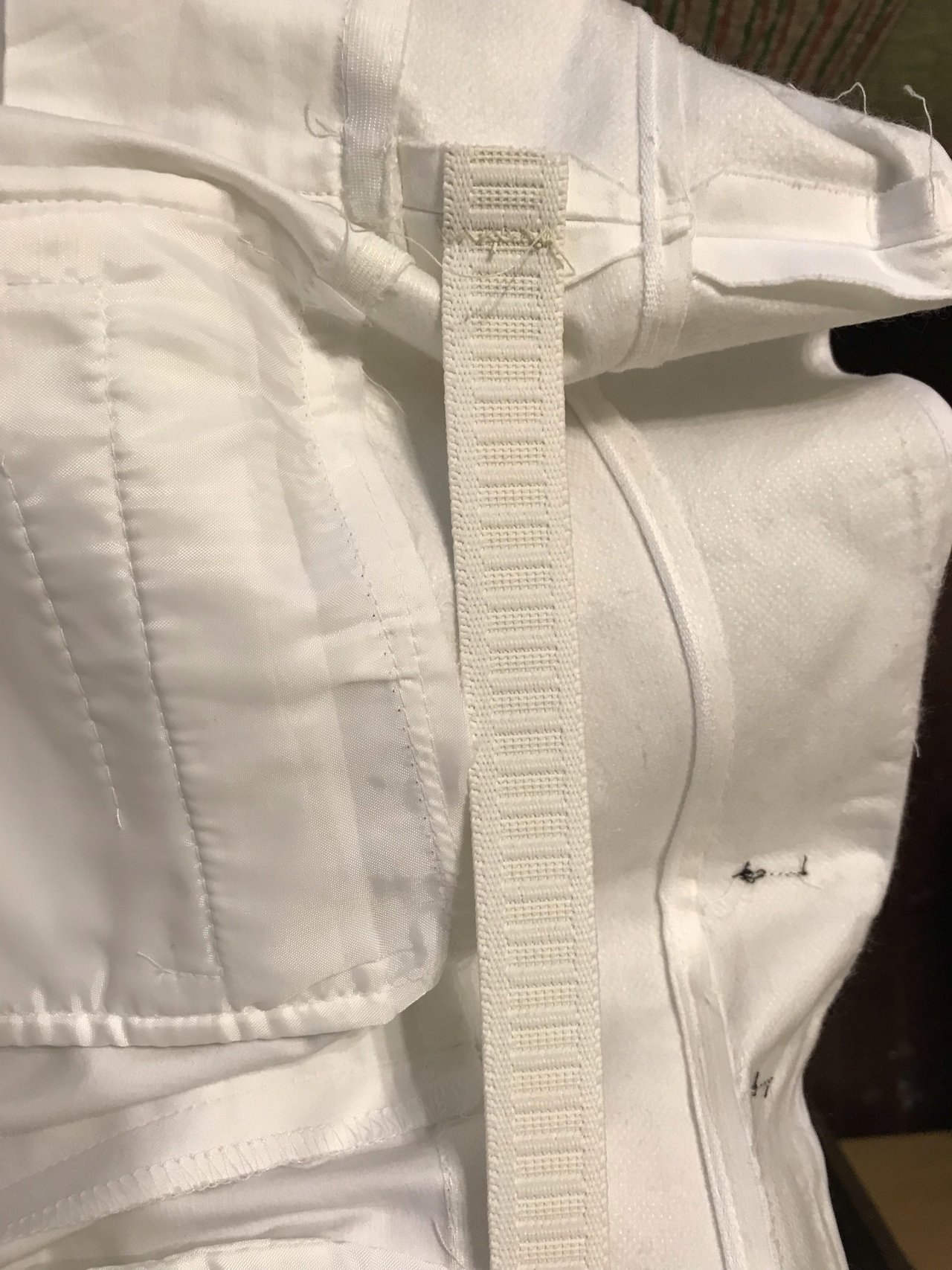 I will have to either take in the side seams or wear the pants baggy. I don't like the baggy look because I am already very slender. I am going to try some other methods to see if I can get rid of the red wine stain in my good white pants.
I am going to try hydrogen peroxide to see if that makes a difference.
Have a great day!