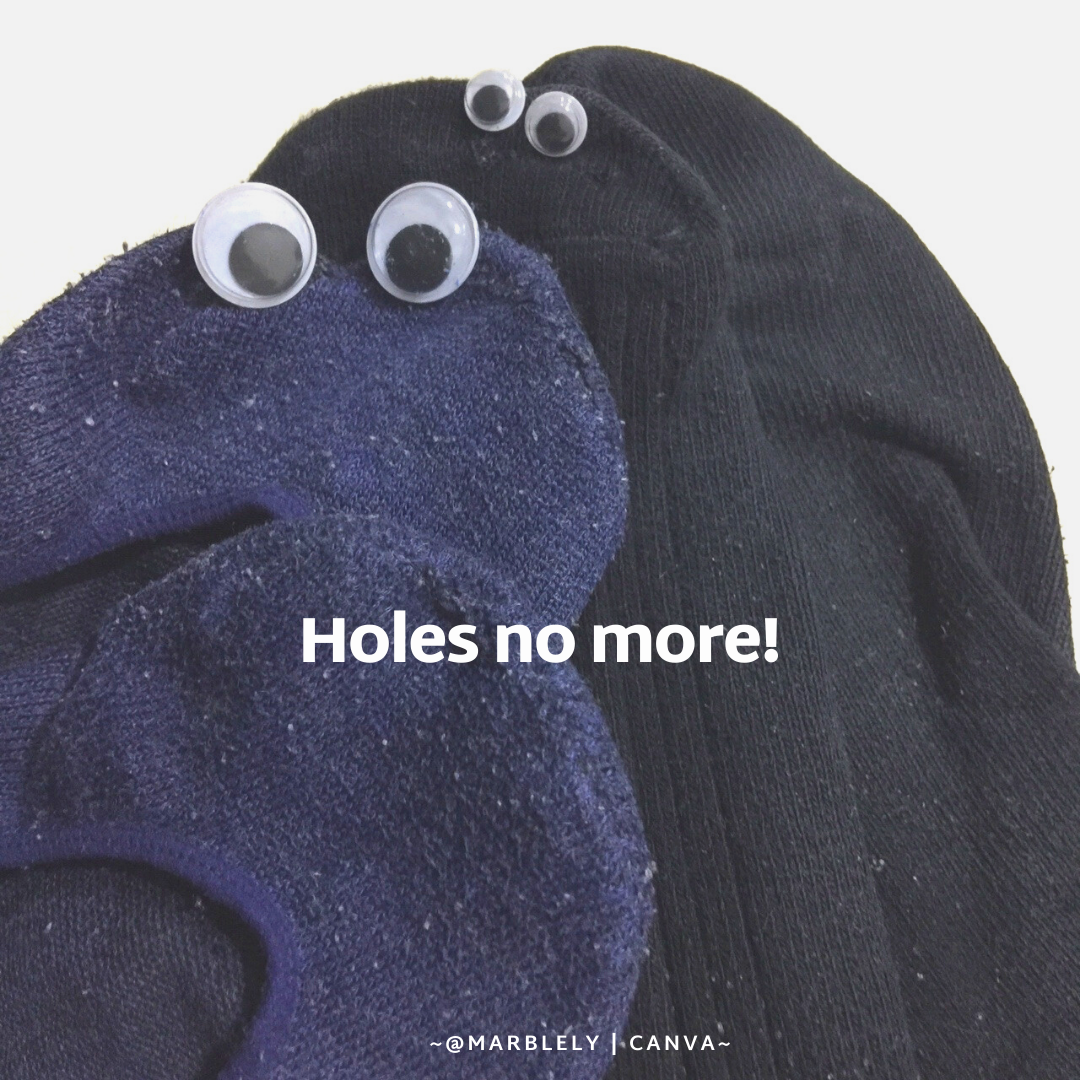 I have many pairs of socks. The only problem is, one in every other pair has a hole around the toes area. I blame it on my toe nails. They can be pretty sharp, even when they are cut short.

I don't usually discard socks, even when they are loose or holey. I keep them, hoping that one day, I can fix them or turn them into something awesome. Most of my holey socks, are still very much wearable, i.e. the rubber all around is still good and snug, except for the holes.

Most times, while it is okay to wear holey socks (unless you need to take off your shoes for some reason such as to buy shoes, then you'd better buy a non holey pair of socks to avoid embarrassment), sometimes, one of the toe would stick out from the hole and it hurts somewhat when walking due to the pressure of the sock around the toe. Usually, I will end up not wearing the pair of sock anymore until they are fixed or turned into something else.

Last week, during one of my Youtube surfing sessions, I came across this video by Thaitrick:


When I reached the 46th second of the video, it was as though Youtube knew I had holey socks to mend! The rest of the tips looked useful and easy to do too. Something to try next. I have so many garments with holes everywhere! Sometimes I wonder how did the holes came about. Hmm..

So, anyways, I was excited to give this method a try and my first experiment was my black pair of socks: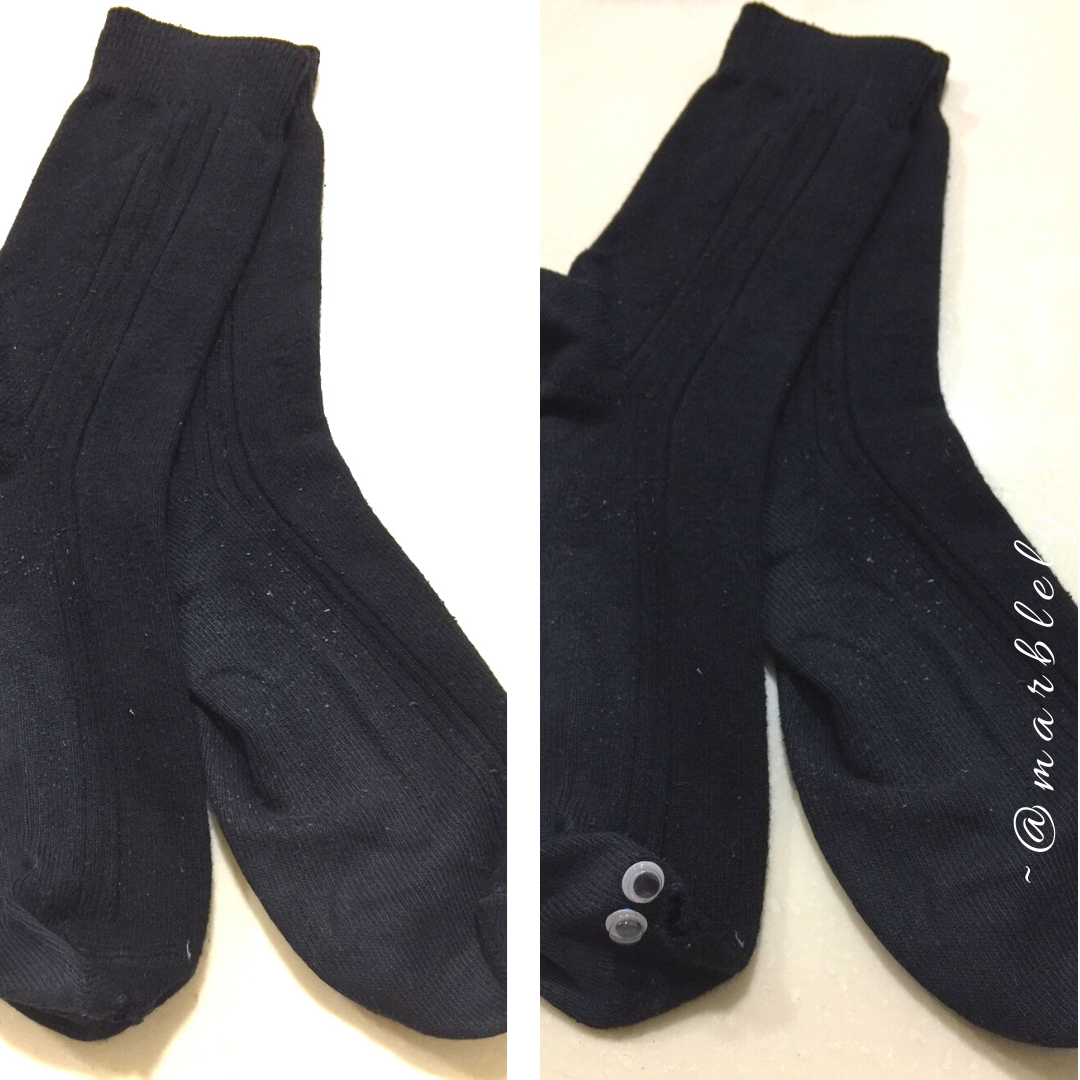 Oh, if you haven't noticed, today my Googlyeyes decided to join me :D

Here is the hole, up-close and personal: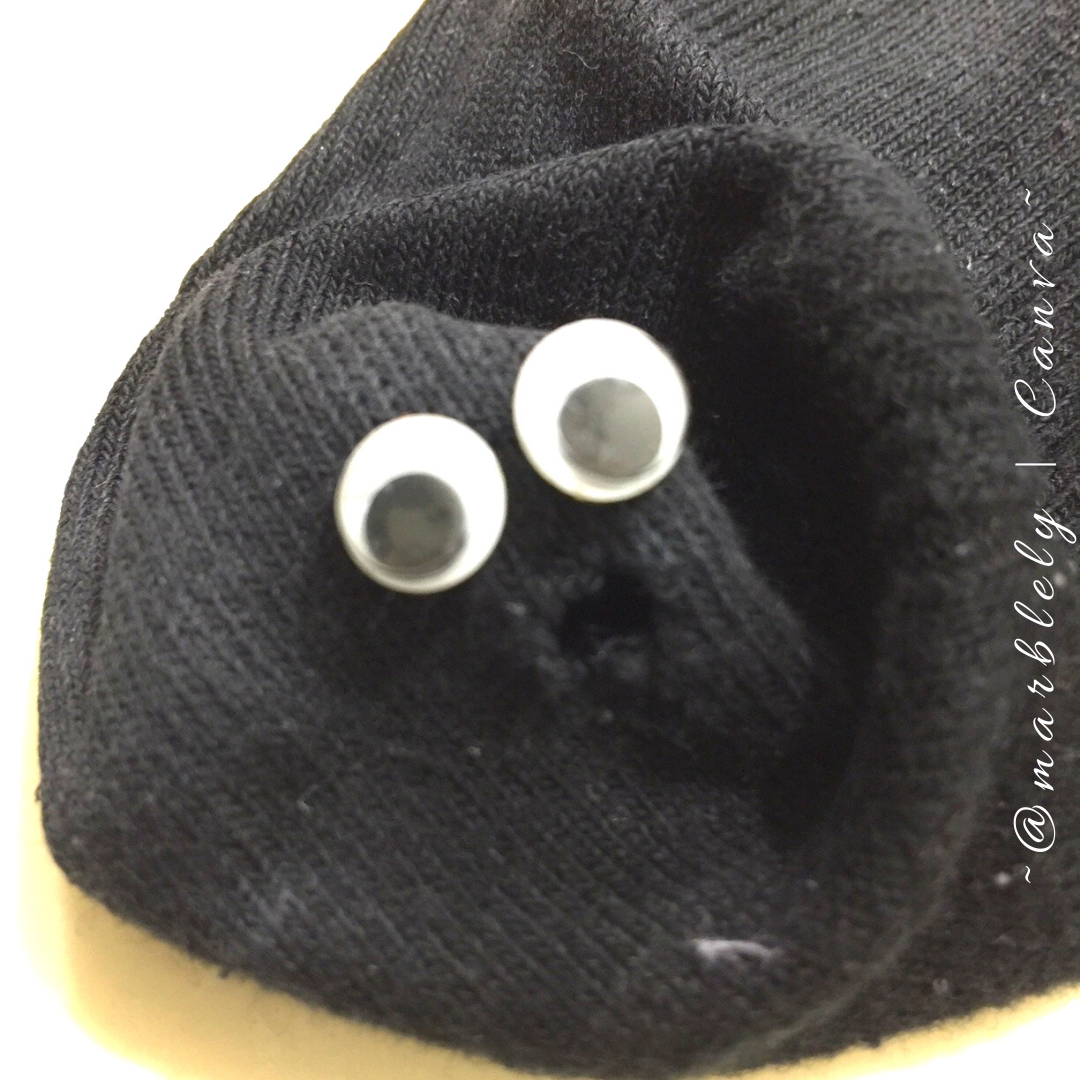 A little conehead action: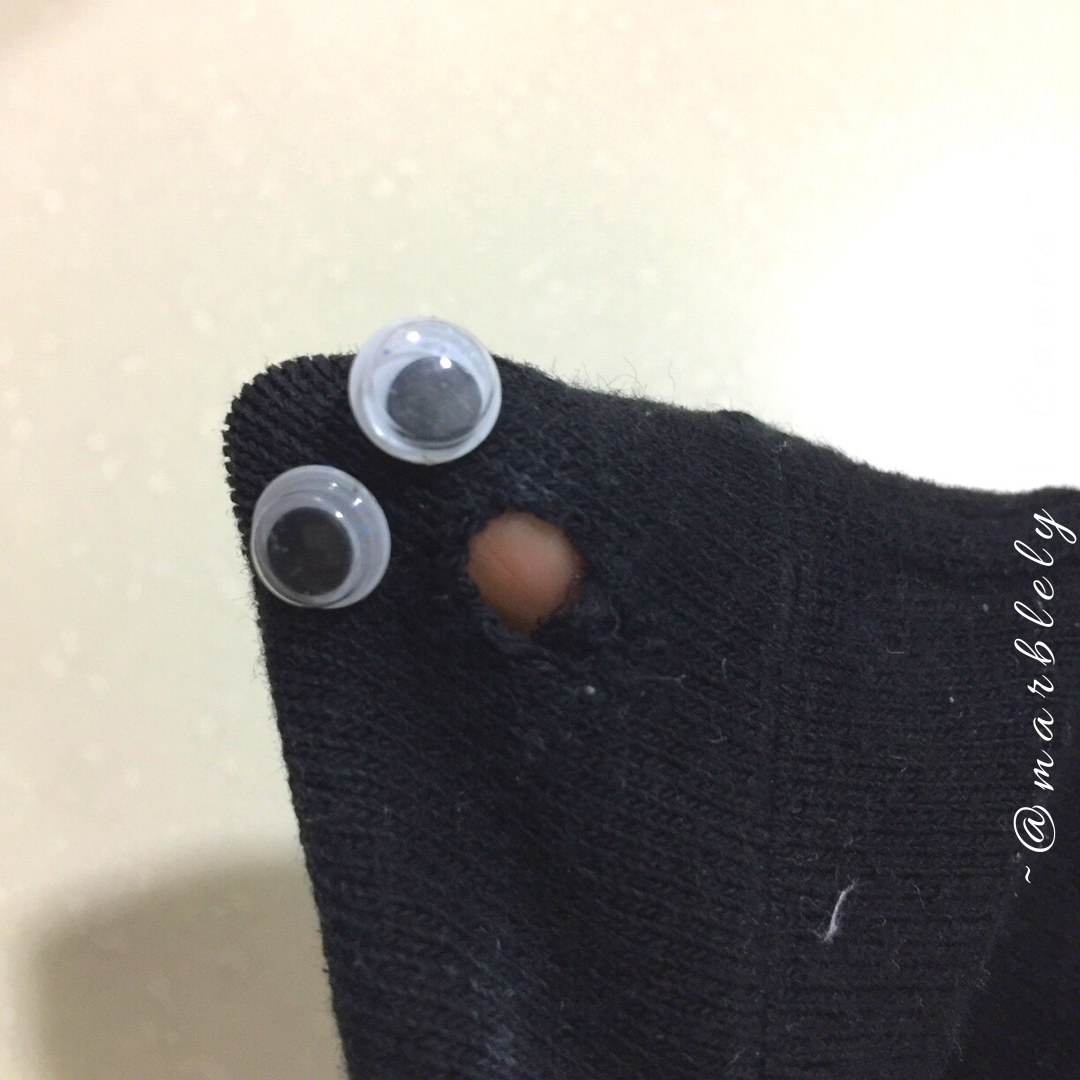 And the stitching began, me trying to replicate the stitch shown in the video...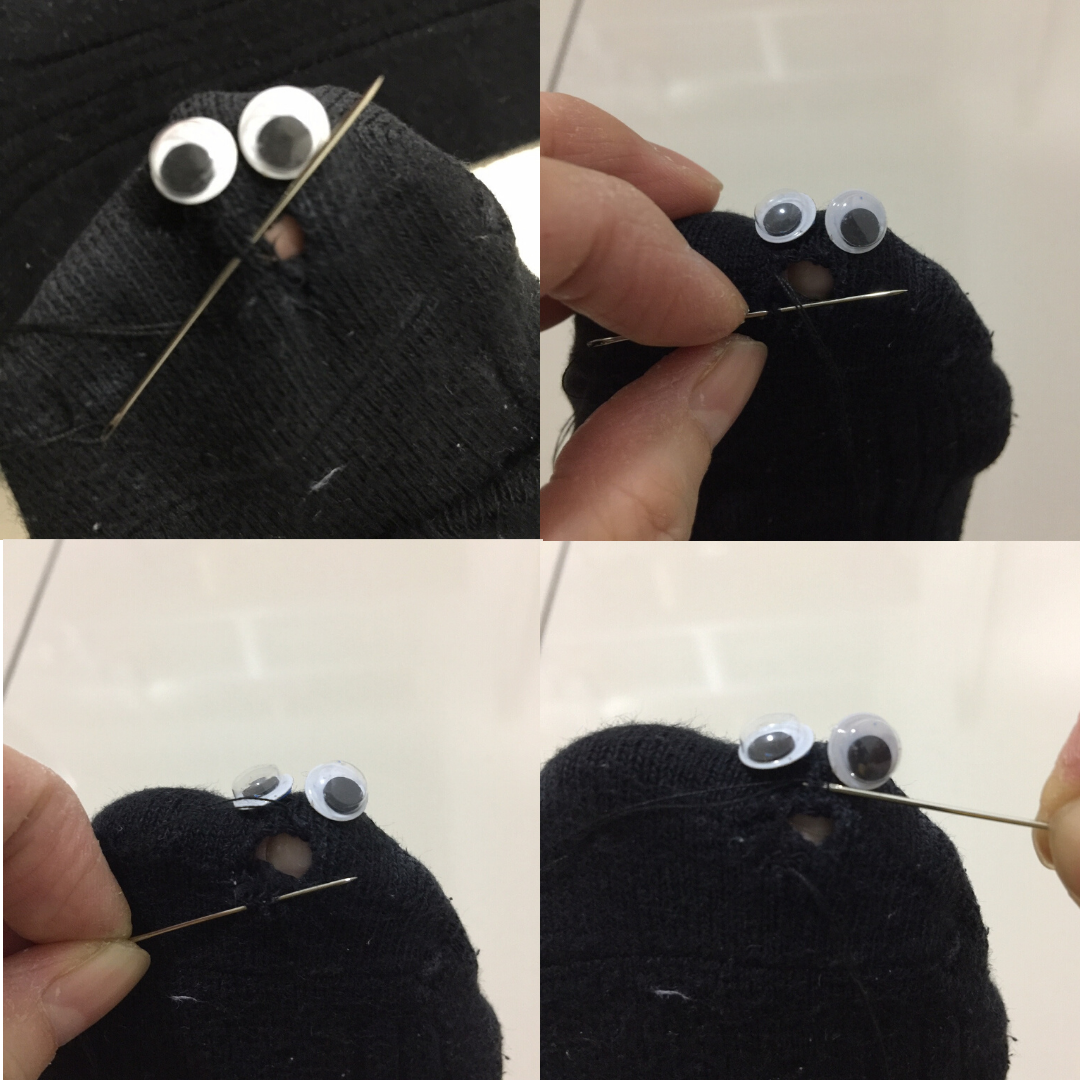 I don't think Googlyeyes were happy being stitched..

Towards the end, I pulled the string like a magic wand/string, to close the hole and voila!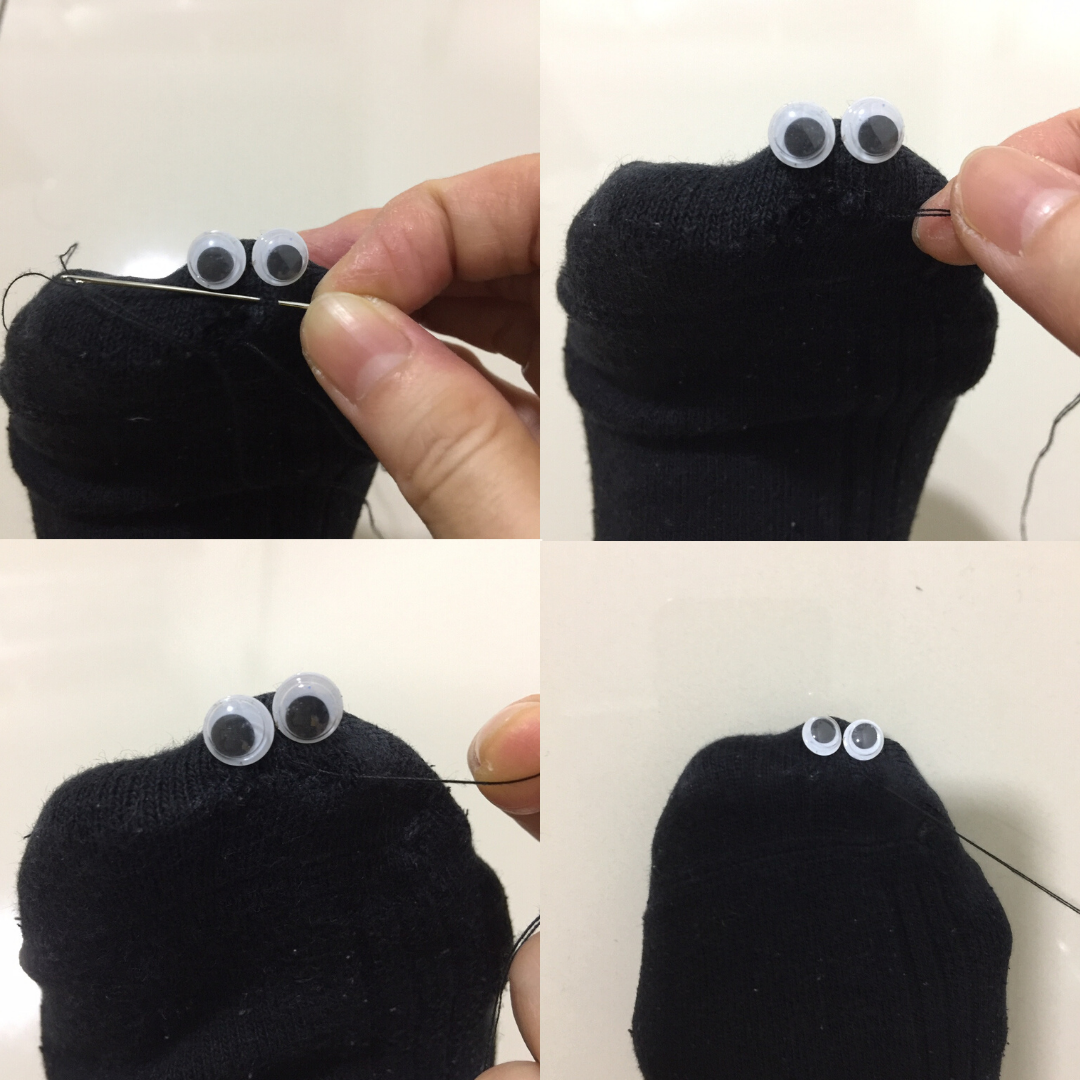 Next, was my pair of "invisible" socks, the kind that hides in the shoe and no one knows that you are wearing socks. Bigger hole calls for bigger Googlyeyes!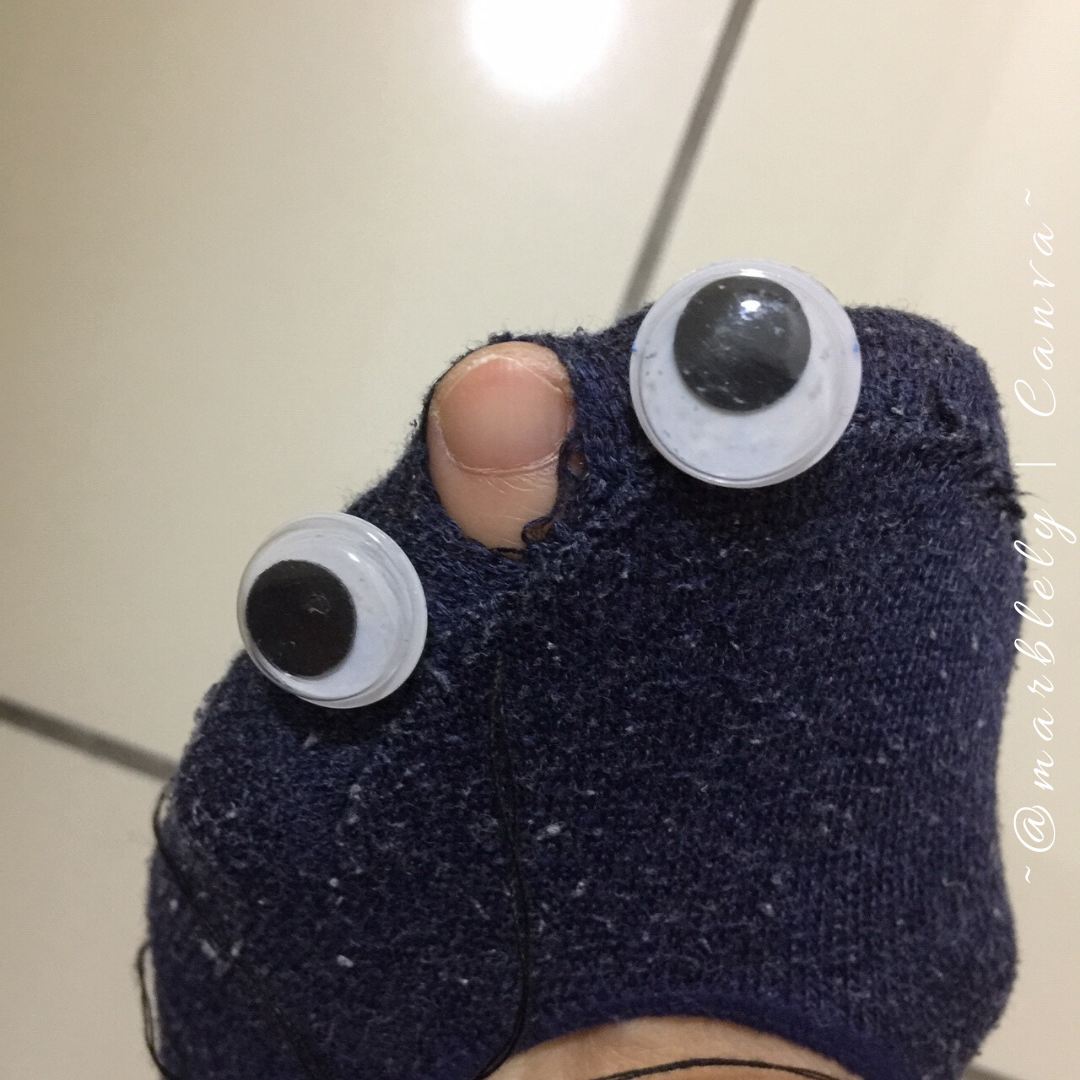 And working the same stitch method: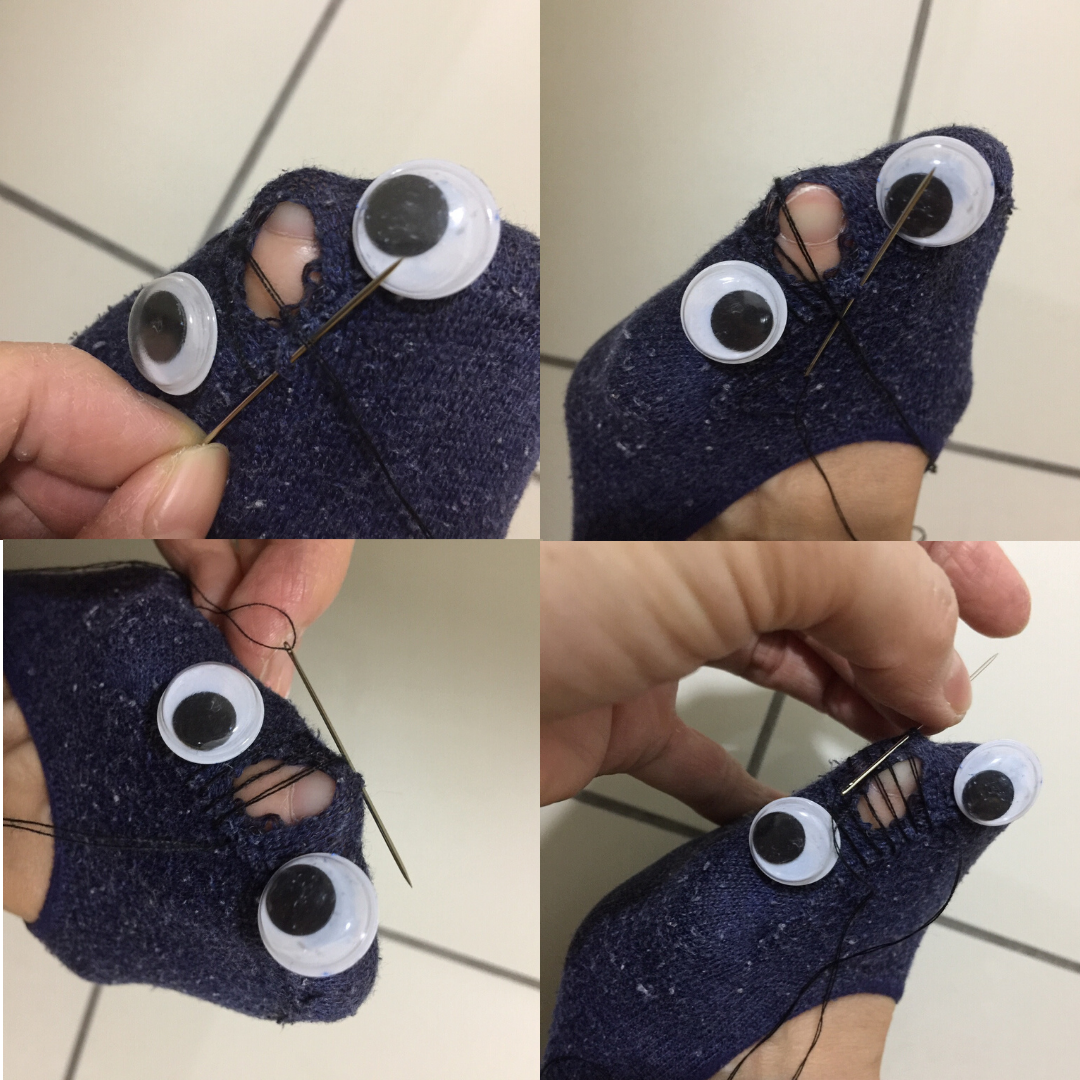 And pulling the string like a magic wand/string..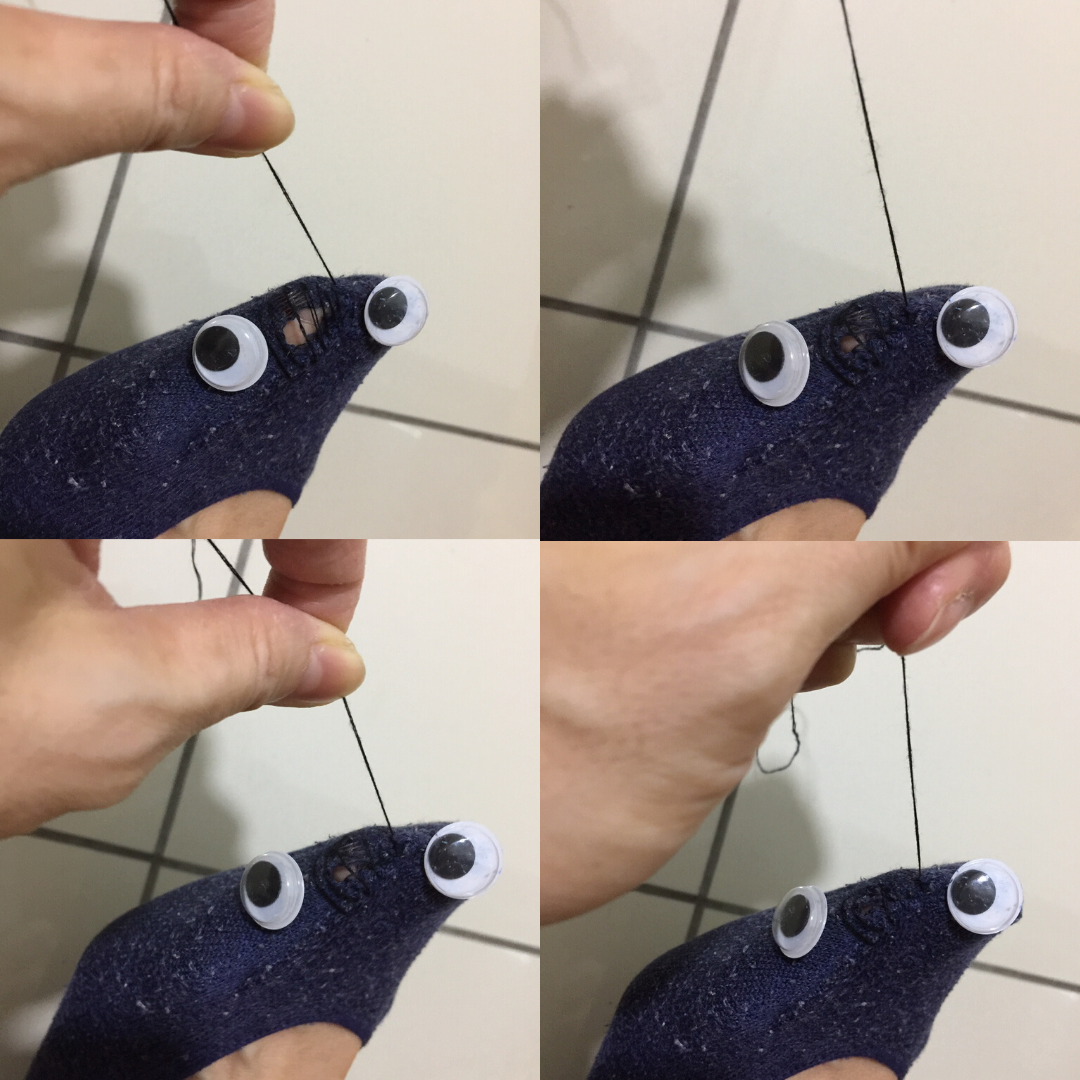 ~ ~ ~ 🧵🧶💗🧶🧵 ~ ~ ~

Happy or unhappy socks? Maybe confused :D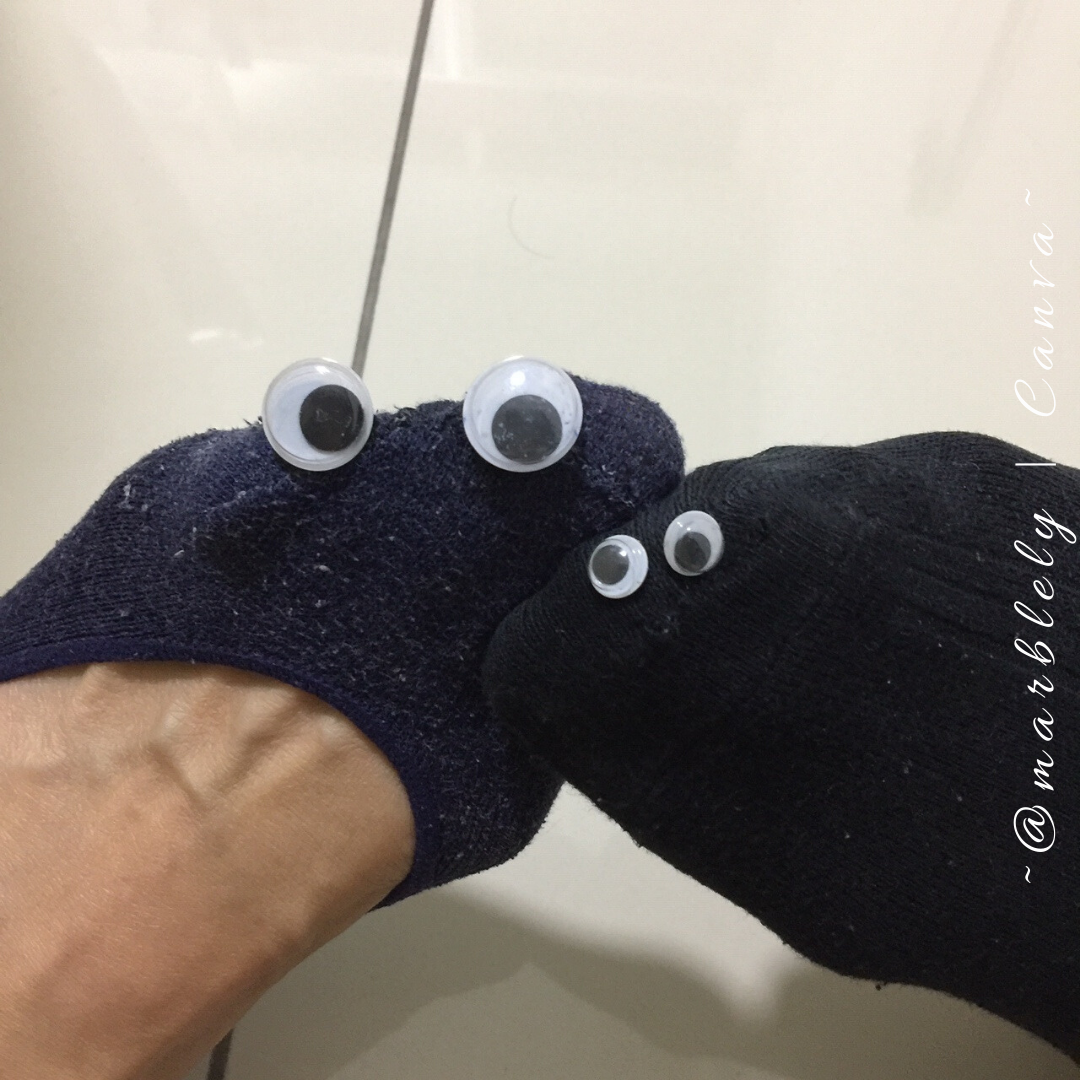 Snuggling closer together...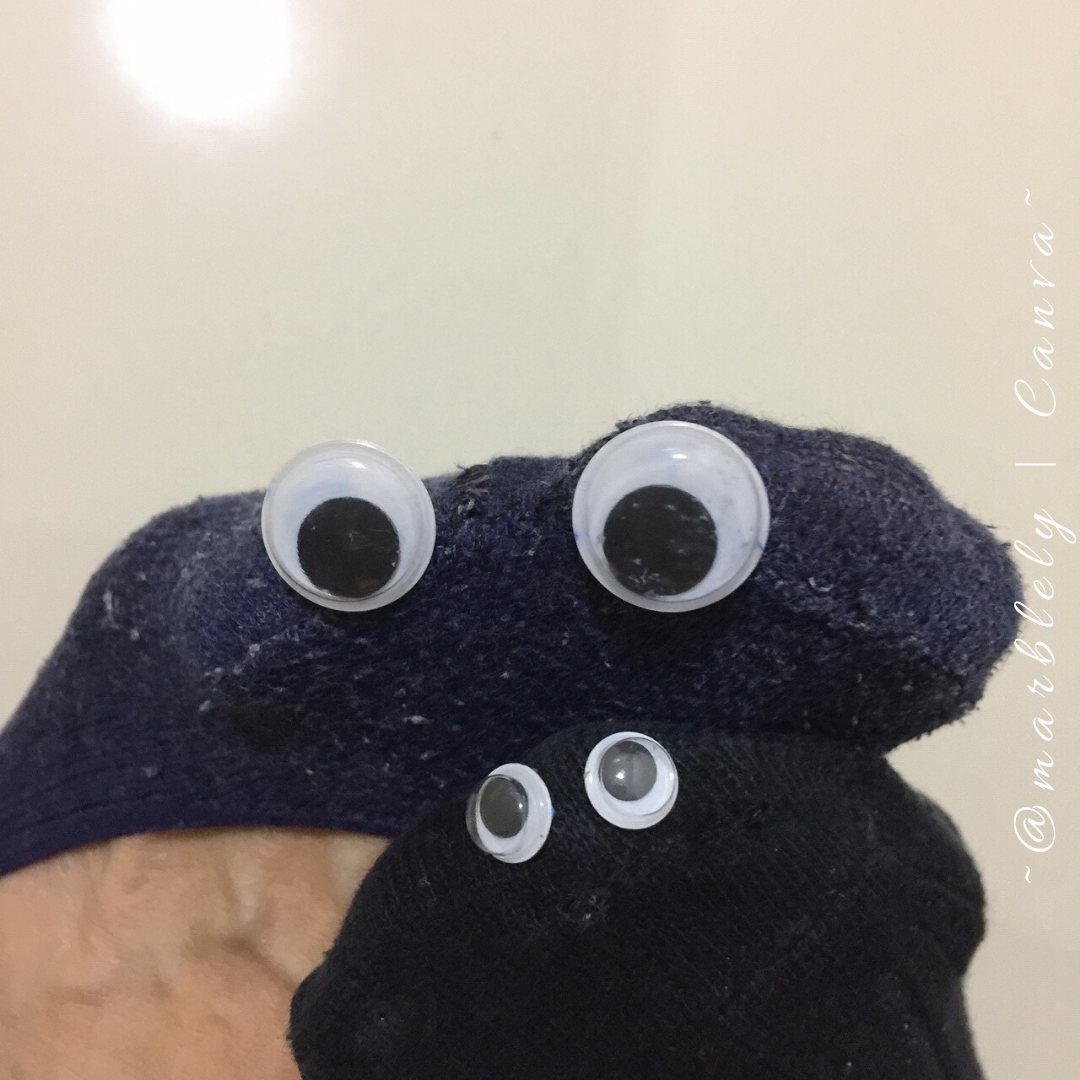 ---
Thank you again to @crosheille for starting this wonderful community and to the awesomely supportive #NeedleWorkMonday community!
Take a look at the FAQ to learn more!
Helping to host are @muscara, @shanibeer and me.
If you love any craft that uses needles, come and join the fun with us here every Monday! You can also join us every other day at #NeedleWork.
---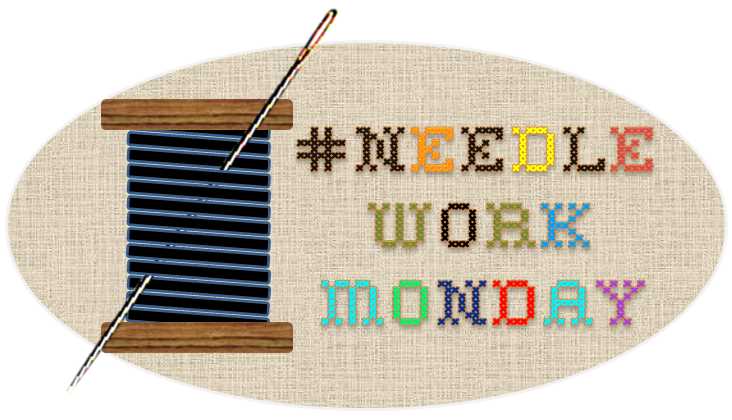 ---
This is an Invitation to join #ccc for Guaranteed 👍 Daily Income 💵 and Payout 💸 for Newbies (2.0) 🐟 🐜 🐛 in #ccc 👣 and Follow 👣 the Honor Code 🏅 - the Creed (Conditions and Limits Inside)
AND
the latest update <<< please click to read.
---