I just realized that it is Needlework Monday!
Just recently I dug out and dusted off some of my knitting needles. And I do mean quite literally. They were in pretty bad shape!
---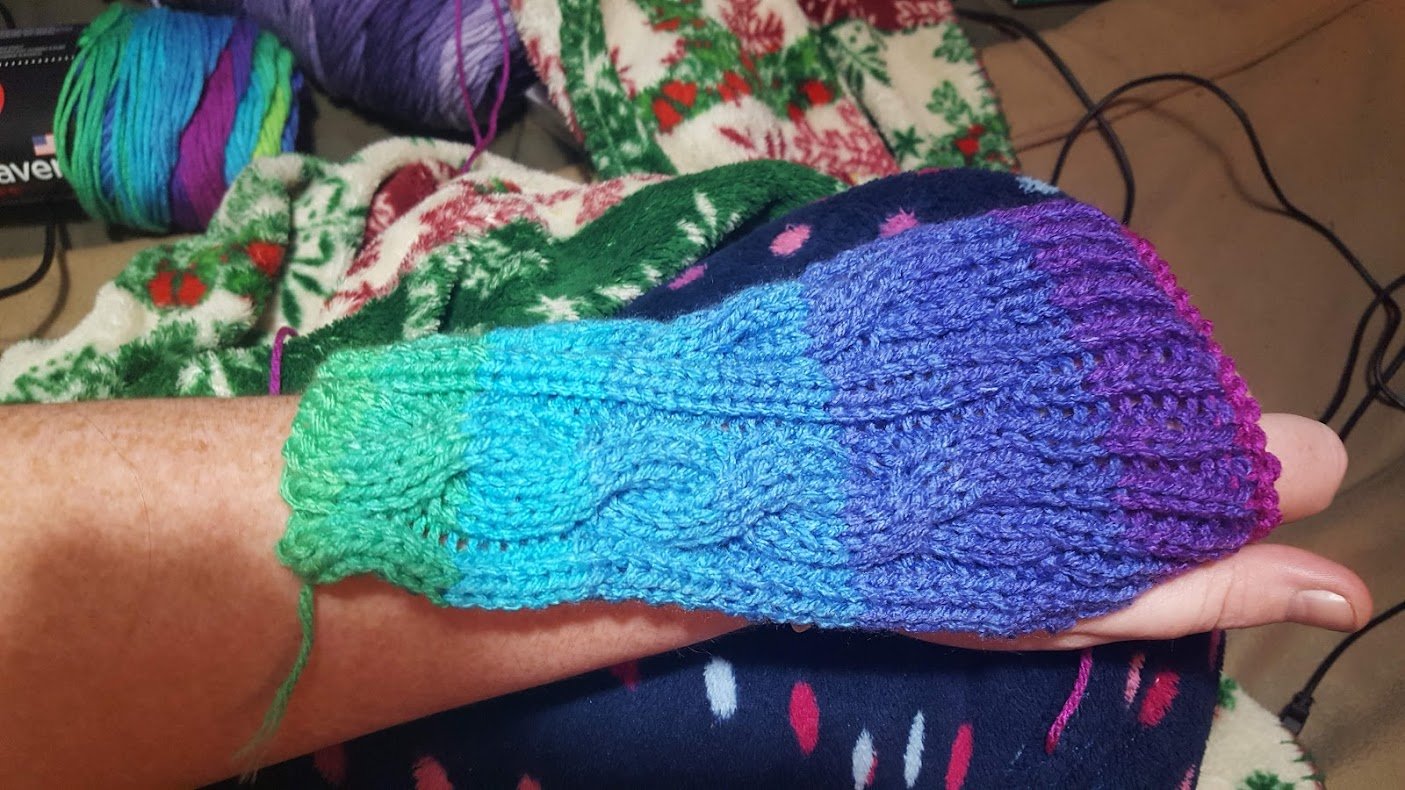 They are still a couple steps away from being finished. The dreaded seaming must be done.
---
I decided to make myself something I knew I would get the most use out of, a nice pair of wrist warmers. There is something very soothing about having something warm on your arms with a thumb hole. I dunno. I'm weird. You know this.
---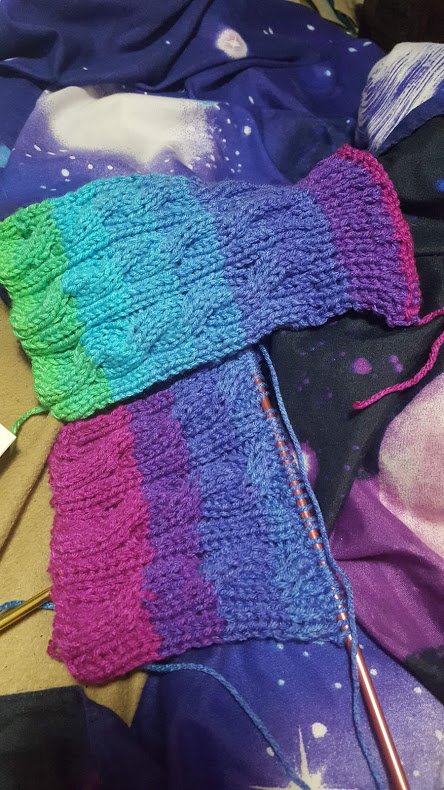 In progress! I wasn't quite sure how I felt about these at this point.
---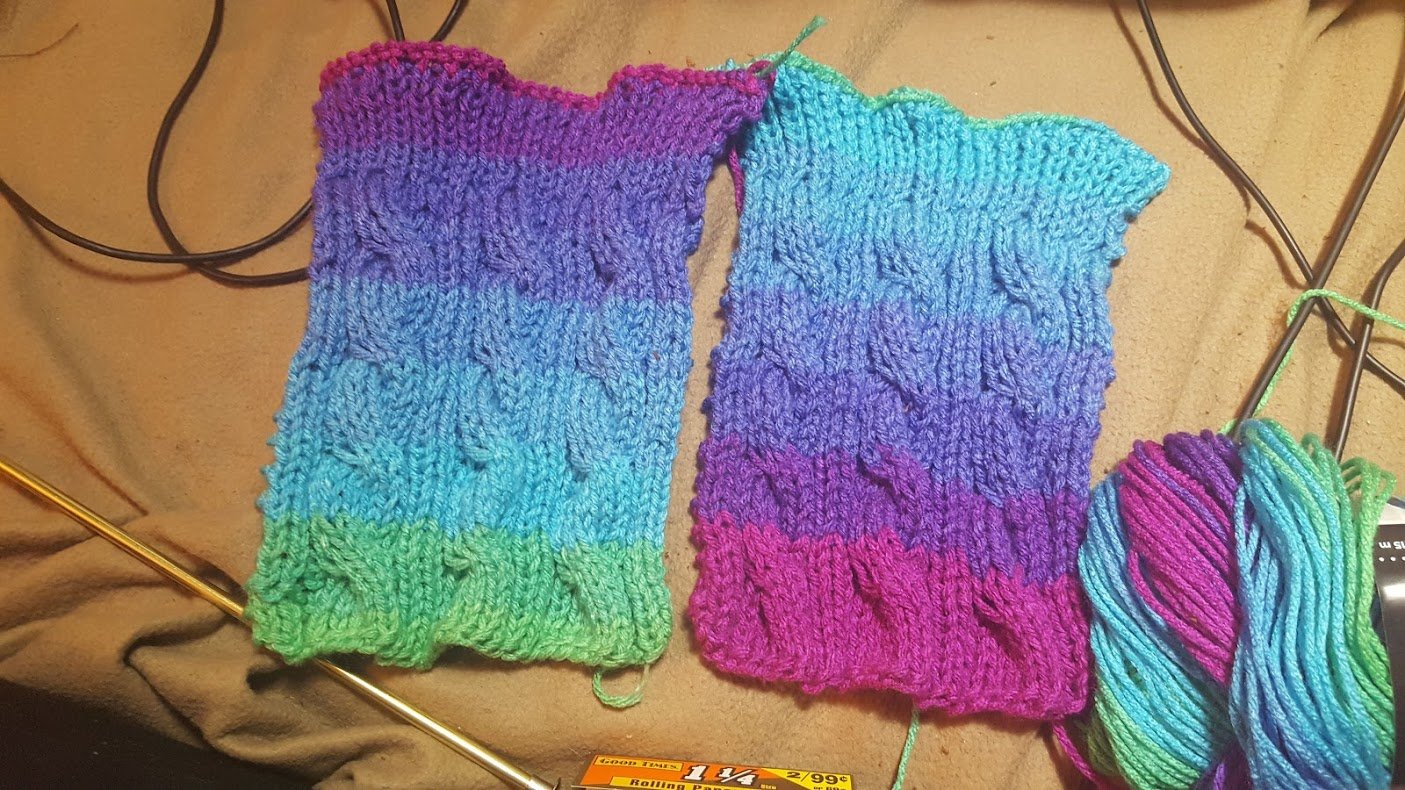 In the end they turned out very mermaid-y and I was extrememly please with them!
---
In fact, these little gloves earned me a couple commissions! One coming from as far-flung as New Zealand, actually!
The pattern is incredibly simple and can be worked up pretty quickly! I'll link it at the bottom! The yarn is Red Heart Stripes in Parrot. I have to say, this yarn surprised me quite a bit by how vibrant and beautiful the coloring is. So much so that I grabbed a second ball of the colorway and a couple different ones just to give them a go!
---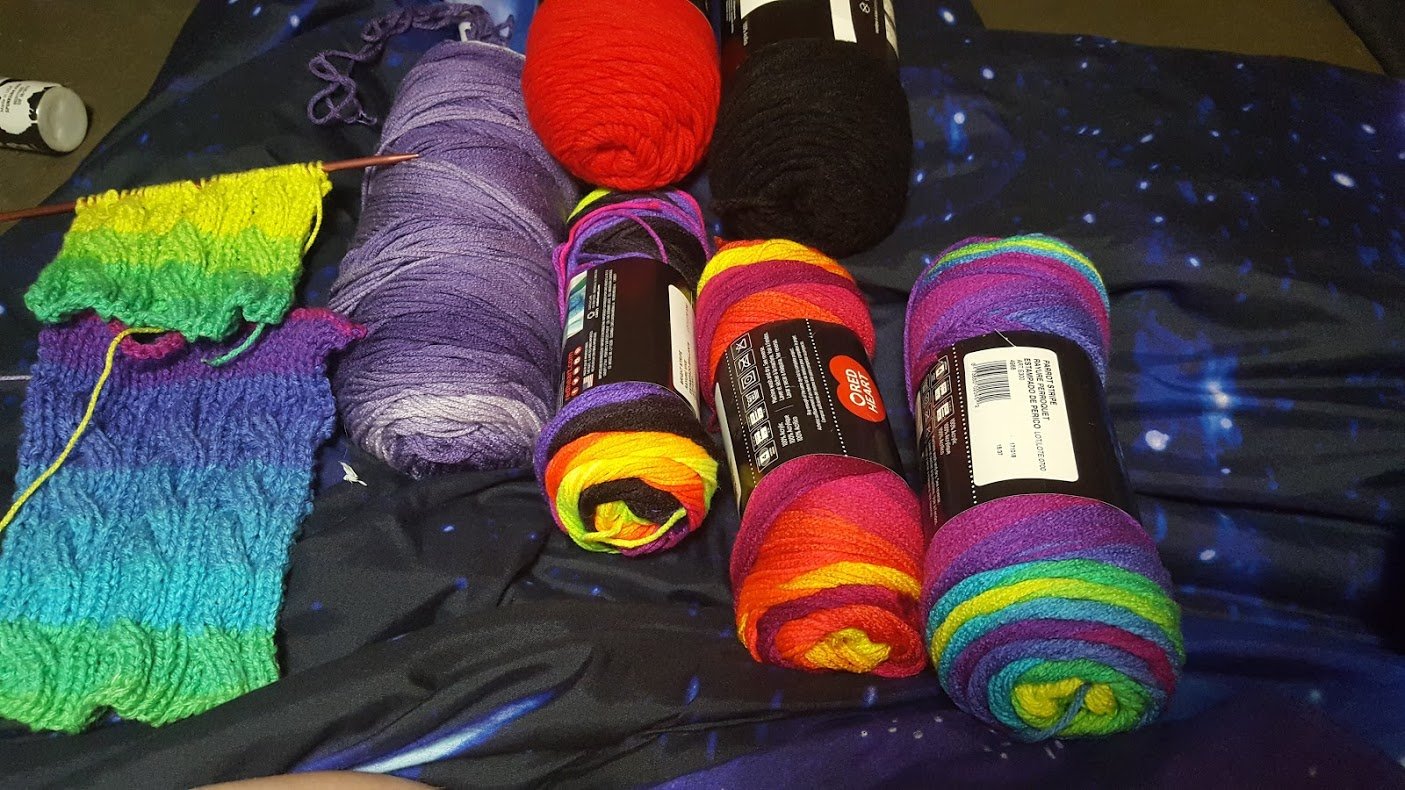 The green and yellow in progress is from the second pair compared to one glove from the other finished set. These came from the same ball. I BELIEVE that there is just enough to get two pairs out of one skein!
---
As you can tell, the colors definitely change quite a bit as you knit on so it is pretty much guaranteed that you will not get the same cookie cutter pair unless you decided to skip around and cut some colors out! For instance, there was only ONE strip of yellow in that whole skein. Compared to the second ball I purchased on the bottom right that has two.
Anyway, that is my Needle Monday. I'm being Stitchybitch and trying to get some warmers out for the winter.
Here is the pattern I am using!
... I also may or may not have 5 different pairs going at once and I've lost count of my rows and now everything is a mess and there are 5 pairs of gloves that I want to set on fire... Maybe.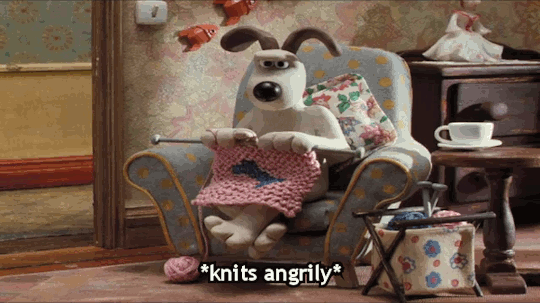 ---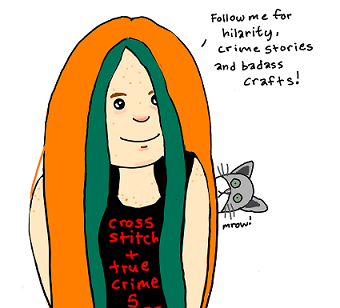 Gif credit to Giphy