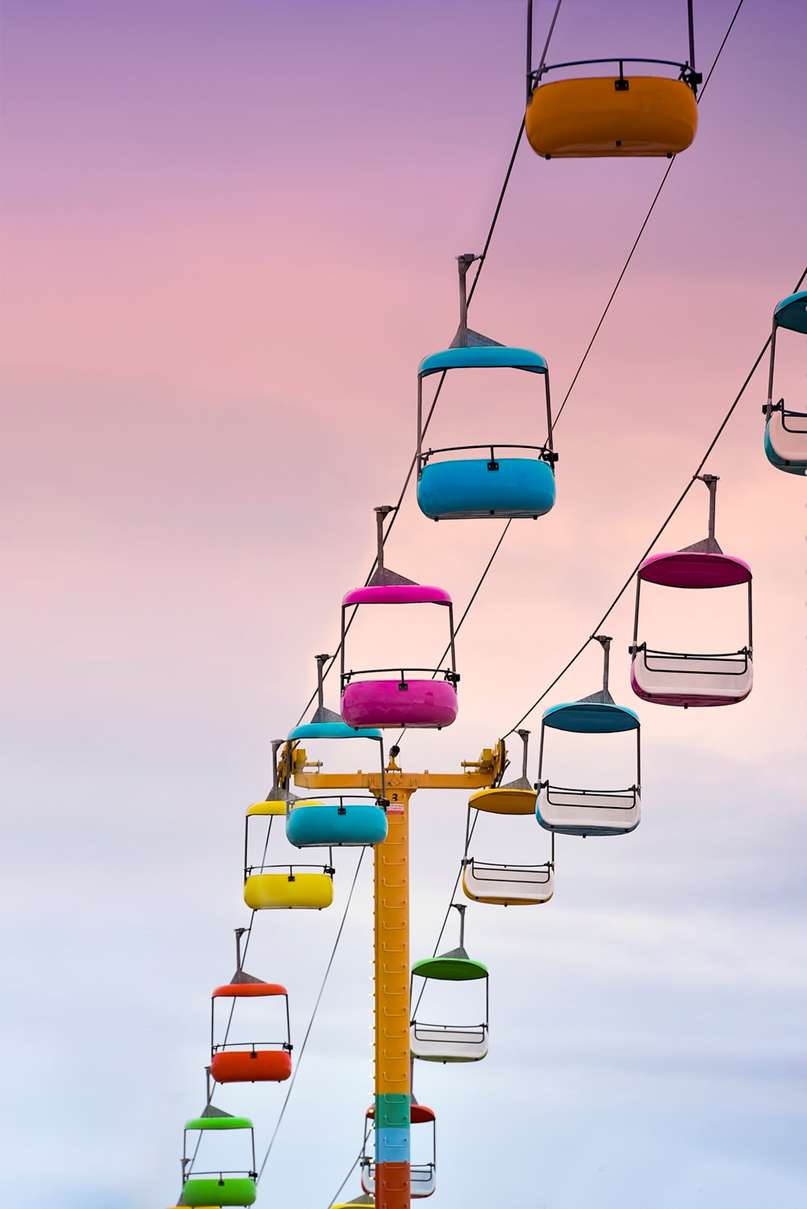 Onwards and Upwards: Happy New Year!
Last year, a year ago - a few days ago – on the first, of that year afreshly started, I went out to chat to my neighbour bordering my back garden, over the fence, about the fence. It set the mood for 2019: that Fence Year. While only this upcoming year shall I be having extensive fence and garden work done (finally. Somehow.)
It's been a year now, and some years don't budge easily, I realise, once the moreover, as I open my window out onto a dreary low-grade day and a dishevelled, neglected, rotting garden. She called me a liar to my face: this fence is brand new and you refused to share the costs for it. End of. So NO, I will not be considering replacing it, this coming year!
Six months into our back-and-forth email amongst five parties, about how to proceed next, by a stroke of luck I was able to produce photographic (dated) evidence that the fence had been put up before I moved in, in 1998 and after my moment in fence-court, Holly retreated and threatened to sue for harrassment if she was not left out of all further correspondence.
Since then, a year being a year and continuing the good work of entrophy, the bottom three planks have deteriorated and the rest are sagging. Eye spy on my little neighbour whether I like it or not. True, things are not at bad as at No.24's where entire planks are missing (these neighbours spend most of their time elsewhere and care not for that particular reason). I sometimes lay awake a night sensing her presence not so far away, going over it again in my head: what could I have missed for her to hate me so?
This year Holly is selling up. She has found a new beau and perhaps is struggling with up-keep: we live in expensive digs and is it worth it, with the neighbours we have? Good for her! I hope she finds the pad of her dreams and makes lots of love in it.
The – new and multiple layers of (shielding) - drapes are all drawn back to let in the airy light and the best mood lighting has been switched on: she will have a viewing this morning, I can tell. That extra bit of extension she got a permit for by knowing the right guys thanks to her legal degree and her flair at kowtowing with a plastered smile at cocktail parties makes her downstairs particularly soulless and sombre on a day like this. Rotten luck, Holly! I do hope she sells soon.
I try to think of way to cross my fingers and hope the new guys will love the place and have all shy of a million to purchase it and do it up just the way they like it. It's going to have to be a hard cross because normally such a place wouldn't fetch much over half that amount and with her taste in exotic deco it may need more than a few hundred thou to put back into any original – charming enough - neutral state. Not to mention the small matter of our shabby-chic fence….
How could I help to influence a positive outcome for this woman?
Single, struggling, obviously tormented by something seriously awry for her to have come at me, that New Year's Day, with a vitriol out of the blue (it was a lovely day on 1st January 2019, I recall). To this day it cannot convey much of anything else to me but some extremely distant bad karma between us. Perhaps, in AD 122 over some other wall?
In any case, I do my bit to help the viewing along smoothly. I draw up my blinds and smile benignly at her "two of each" pointless lamps behind a supporting pillar in her annexed dining-table bit of room attempting to cast a bit of cheer into a useless four squared feet of corner. Perhaps, a child could use it for building his Eyeore or Tigger a house? I intend to show the prospective buyers they will have open and welcoming back yard neighbours, well-organised, kindly predictable, conventional (well.... at least, up by nine-thirty in the morning), nothing to worry about there to bar an option on the property.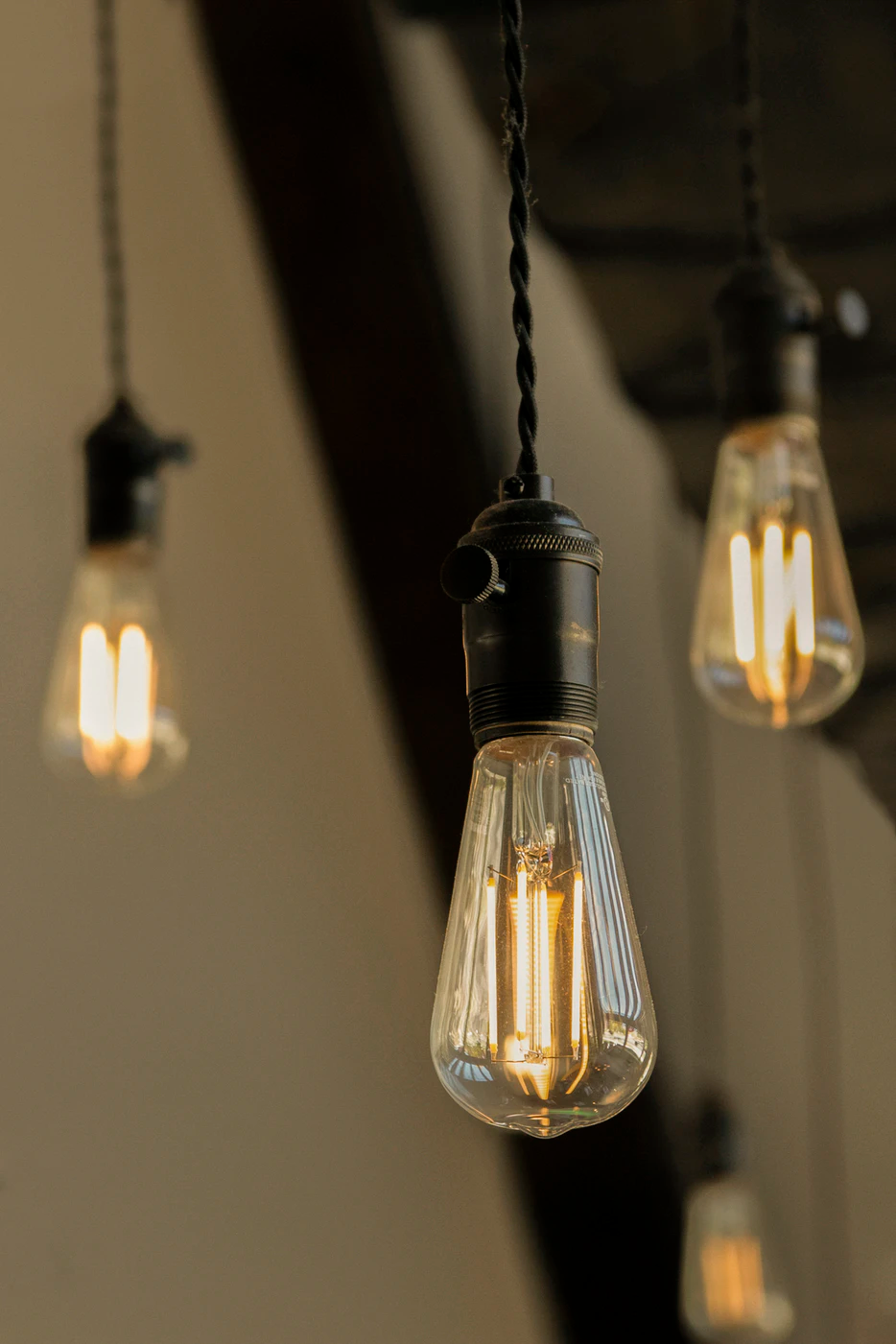 Tip for 2020 inerior restyle: Trending Mood Lighting. LED fillament bulb in Edison style, vintage and energy efficient.
Please, move in soon. My landscaper is coming in February. We have little time left to consider a joint solution to our dispute involving all five of us. I may have to box myself in independently if somebody at No. 22 doesn't break the impasse. Please, rest assured, I will ask you for nothing else and leave you and even your holloring babies if you should have some or want more well enough alone in peace, if we could only just fix the fence.
"Oh, hello, goodmorning! Didn't see you there over all that clematis, ivy and rampant rose. Yes, I live behind you. You must be taking a look around Holly's house (I act caught in the act of pruning a rose). Are you thinking of buying something around here? (I raise my voice into a chirrup.) I can only say that it's great (I lower my voice with emphasis) living in this neighbourhood. We are all very friendly around here. Hello to you too, Holly! (Little wave. Little stretch to the affable smile.) We get on great with eachother, don't we, Holly? (Smile turns into a grin.) We talk about roses over the fence and are most amicable like that. (I correct my features into a placating simper, again). We all know eachother around here (I affirm nodding like a bobbling bobble-head dashboard dachshund (available at all reputable wholesalers now!) to the other adjacent gardens).
I have to shout all this actually, for the neighbour has recently put her sunny patio furniture (hardwood bench and sizeable table up against the rickety (shadow-throwing) fence (where one wouldn't even sit in a heatwave). I keep my generous, slightly sagging smile (a fency smile) on the young man in his sensible anorack and his mousey wife and their three-month old (they won't be able to find a million, clearly) and probe my steely eye into hers: and in good old End Of and Beginning of a Year style, I let off one more fireworks and celebrate how We get on like a fence on fire, don't we, Holly?
Photo credits: Jude Beck/Unsplash