Vindication for @kurtbeil ..
Kurt posted something about being kicked out of the EOS ICO chat, for mentioning NEO. I looked into it and found out what was actually said .. just prior to posting this .. https://steemit.com/eos/@kurtbeil/banned-from-the-eos-ico-channel-on-telegraph-for-mentioning-neo , he jokingly suggested that everyone "temporarily liquidate their EOS" and buy NEO, because it's good for a $ 20.00 move up in the next 48 hours.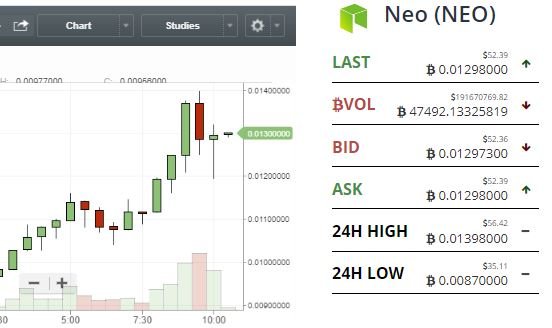 .. and so it came to pass.
I guess deserved to be kicked for that (haha .. sorry kurt), even if joking, but hey .. right is right. I am grateful to him for motivating me to closely follow NEO and to help inform and update anyone else who is interested in this very exciting tech!
Onward to $ 100.00 !