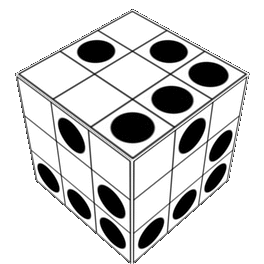 The Neoxian Scot platform is still less than two weeks old, but already it is showing a lot of promise.
Our citizens are busy little bees (some literally) and our discord is full of enthusiastic people sharing discussions, ideas, giveaway's and ofcourse everyday chatter.
As a Neoxian miner, i feel its important to that i do my part in making our platform a success,
That's why i have decided that I am going to delegate a part of my mined neoxag to users who are actively curating on our platform, but lack the Neoxag power to make their vote count. I am looking for several curators who i will delegate towards 10.000 Neoxag power over a period of time.
If you love curating and are active in the Tribe of Neoxian (or plan to beome active), please send me a dm on discord (my discord handle is also @news-today) and tell me why i should pick you.
For those who are not yet familiar with Neoxian. Here are some useful posts that explain everything.
And because post earnings are divided 50%/50% between author and curator on Neoxian, curating is really worth your while.
https://www.neoxian.city/palnet/@neoxian/the-monetary-policy-of-neoxian
https://www.neoxian.city/neoxian/@zaku/neoxian-city-a-new-scot-tribe-on-the-steem-blockchain
https://www.neoxian.city/neoxian/@xawi/happy-3rd-anniversary-on-steem-blockchain-neoxian-sir-the-city-of-neoxian-and-its-basic-important-rules
You are welcome to join us in our discord to learn more about this amazing tribe.