The Brazilian is a people that really needs to be studied. With the current health and political crisis that Brazil is experiencing,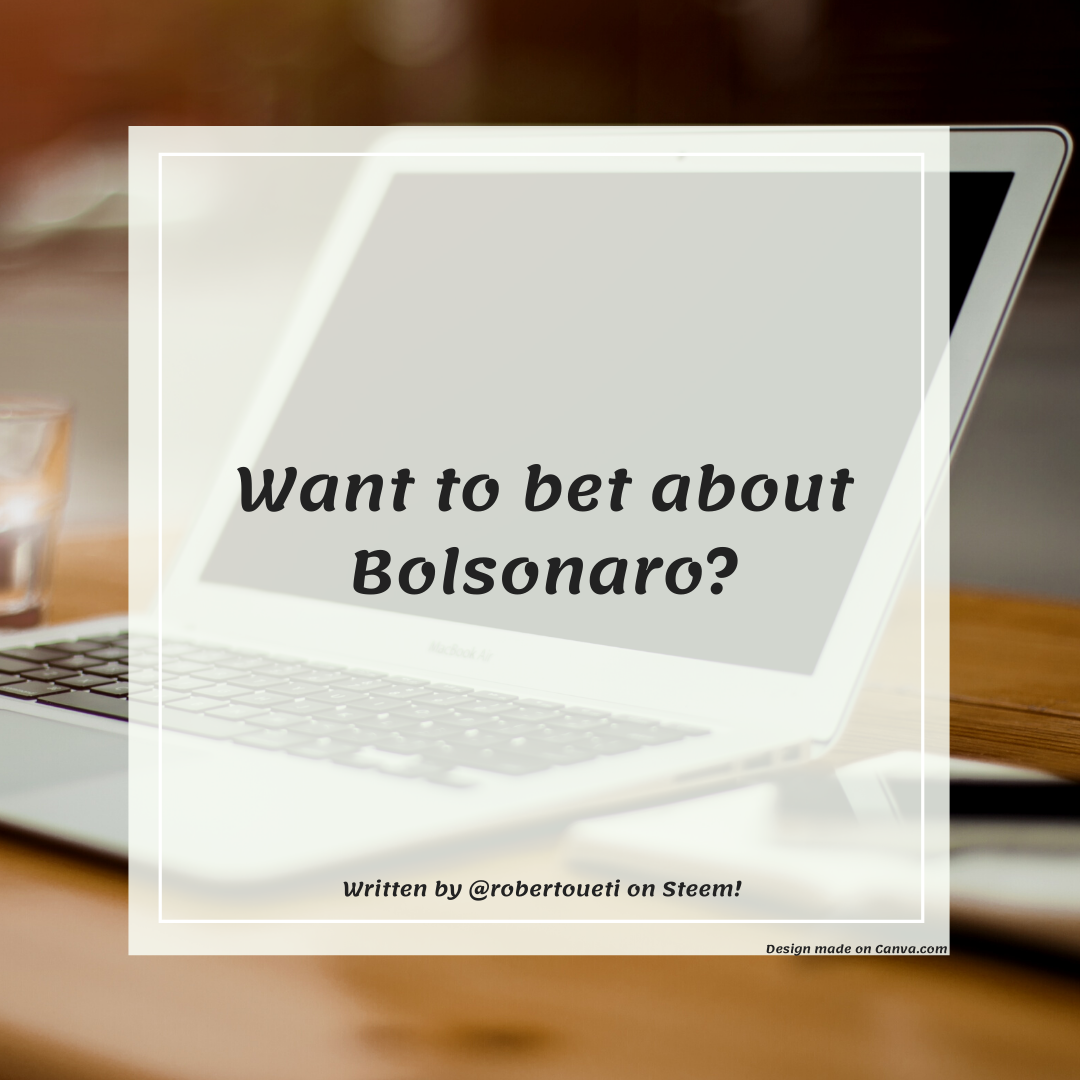 a new type of betting was created, which is how long the current president, Bolsonaro, will stay in power. This betting is not something new, but the possibility to use Bitcoin is.
The website Ganhador published on May 11th, a bet involving the length of Jair Bolsonaro's term, giving the possibility of using Bitcoin when placing bets. Until today, the stakes are 7 to 1 that Bolsonaro will not be able to reach the end of 2020 as president of Brazil. This means that many people are believing that he will remain president until the end of this year.
Despite this, the stakes are higher when we look at the year 2021, where the stakes are between 1.07 to 1. But the bets still don't end there. There are more, such as whether the minister of the economy will remain in power until 2020.
Despite all the economic, health and political problems, Brazilians still find a way to earn money, and spend their time. I don't particularly place bets, but I found the idea quite sensational.