Hello fam greetings to y'all and happy weekend..
How's the weekend going for you because as for me it's a little bit of home chores, cooking and doing my assignments.
So yesterday I was going through my instagram when I saw a book page picture taken by my friend about another person accepting you for whom you are. I asked about the title of the book and I was told the title which is Ruffled Butterflies, and the copies were available at a bookstore in Lagos, Nigeria (pagebookstore). At that moment I wanted getting the book because that sentence alone from the book got my attention.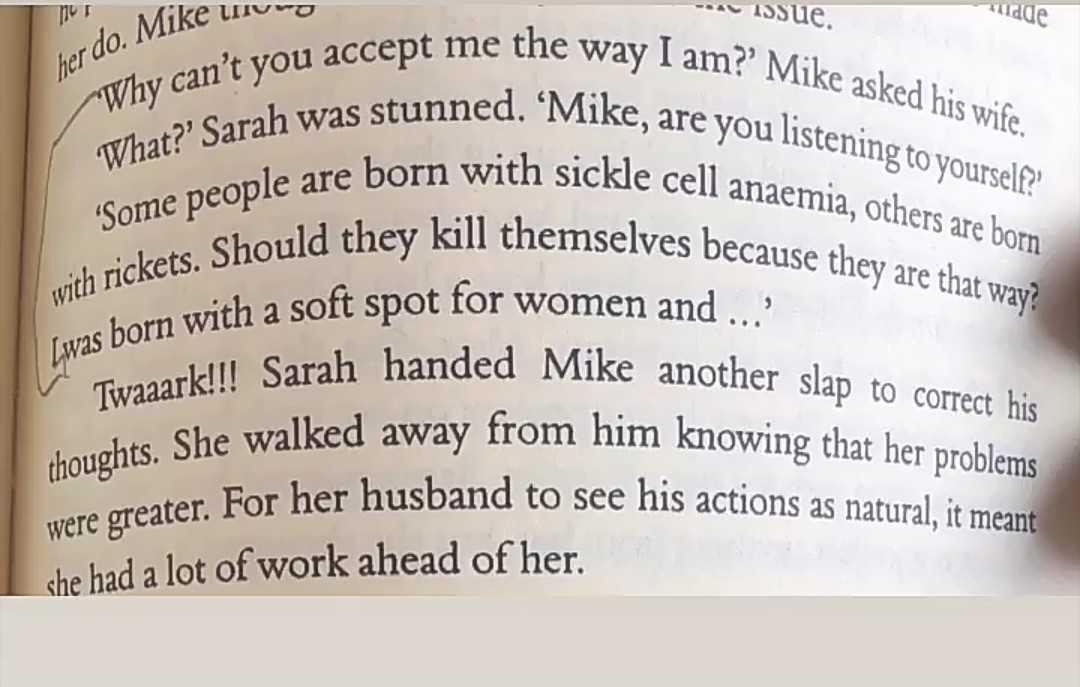 We need to accept individuals the way they are.
We ain't perfect, like 100% okay in all aspect. We should try to deal with people's weakness and insecurities because they are people with worse situation and problem than that you think that is much. The person's flaws can be managed compared to some individuals ypu can't manage.
Like as the conversation between the husband and wife says "Some are born with sickle cell or ricket, should they kill themselves? No.
So, coping with our family, friends, partner flaws, insecurities and problem.
Have a lovely and splendid weekend.