Today, I came across a Facebook post in a local city group where a dog-breeder was selling young puppies to pet-lovers.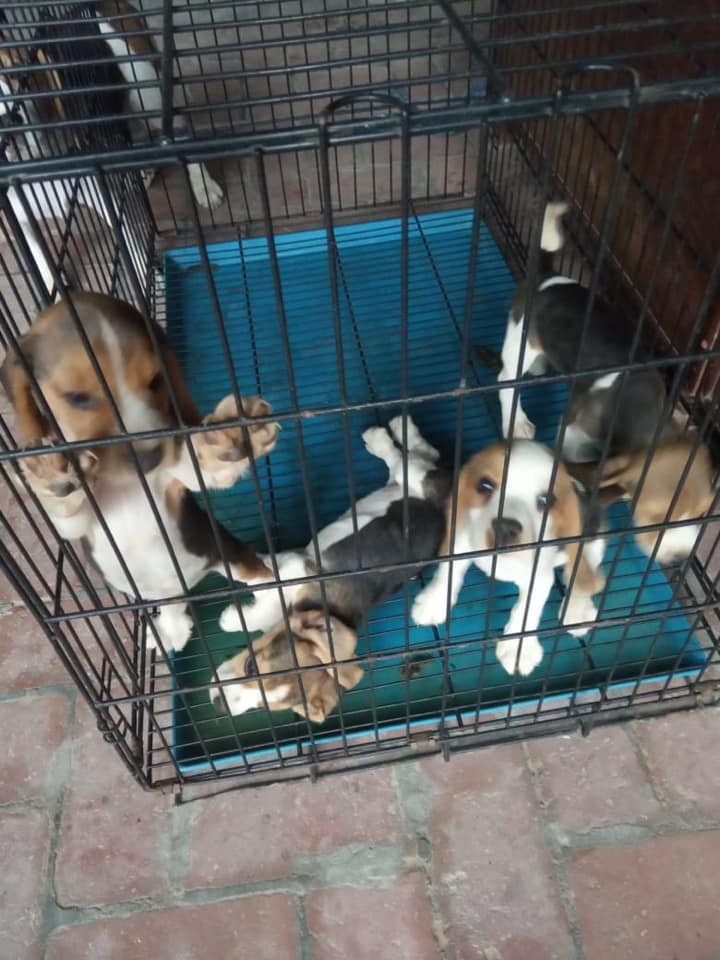 Many pet-lovers have no idea about the dog breeding business and the cruelty, violence and mass-killing of puppies involved in puppy-mills.
In India, puppies too have got legal protection. The Prevention of Cruelty to Animals (Dog Breeding and Marketing) Rules, 2017 strictly prohibits selling of puppies & kittens less than 8 weeks old. No one can sell or post an ad without the AWBI (Animal Welfare Board of India) or State Animal Board registration number and the certificate.
So one of my friends pointed about the illegality of such an advertisement in a FB group. The admin quickly took notice of it and warned the OP and disabled any further comments on that post. But unfortunately, that post is still live!
Although India has quite strong animal welfare laws but many people don't adhere to the laws. Unfortunately, penalty for the violation of these laws is too meagre to detger the offenders.
A few years back, importing of foreign breeds was also banned in the country. But still people pay high prices to buy imported breed of dogs.
Everything imported or of Western origin is highly appreciated by upwardly mobile Indian citizens except veganism ...and cryptocurrencies! Why discriminate where it actually matters!
Awareness is an issue too. Recently, PETA India sent a letter to online ecommerce portals like Quikr & OLX to ban online sales of animals.
This led to pulling out of thousands of puppy sale advertisements from these websites.
Even if pet-lovers ain't aware of the extreme cruelty in this industry, it can be easily understood that the puppy or kitten you are buying as your pet isn't an orphan. Once you buy that kid, the mother and the kid will face separation on this account. Won't it cause distress to their whole family?
As we love an independent life, every individual does. The animals who can survive on their own should be left to live on their own. Why interfere in their affairs?
Mind your own life and don't mess into others'!