I discovered this challenge by chance, because of @insaneworks resteeming it, and I realized I had the perfect picture for the road view theme from my Norway roadtrip, one that would've not gotten posted in any other series – except "random photos" – so now I have a good excuse to post it as a standalone.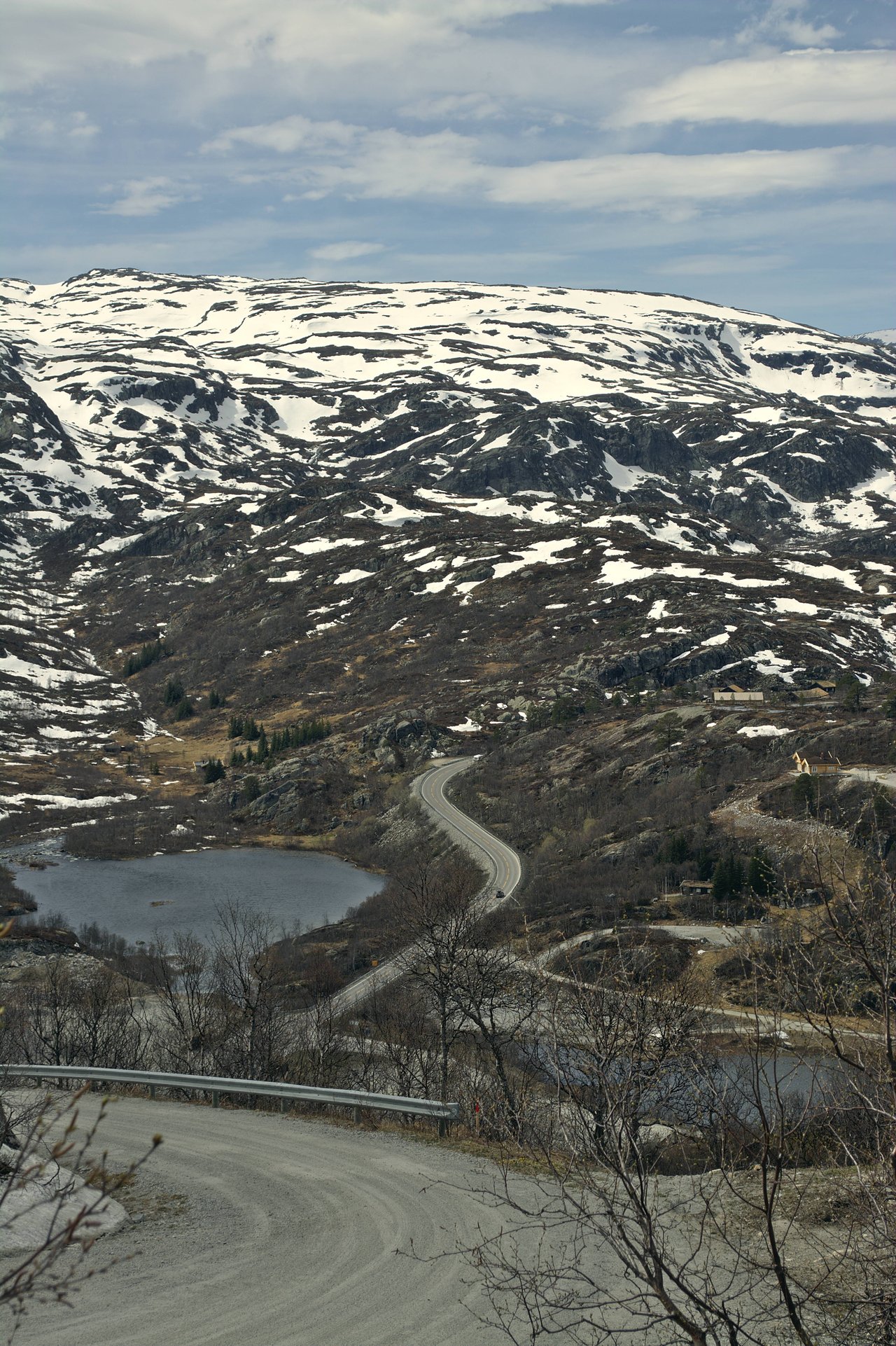 ISO: 100 | f/9 | 1/320s
Taken with Nikon D5200 and Nikon AF-S DX Zoom-Nikkor 18-55mm f/3.5-5.6G
I didn't actually remember where exactly this place was, other than it being a ski center/holiday place of sort, but from another picture I spotted a sign that stated "Haukelifjell", which is located in Edland, West Norway. It was 17th of May, but there was still snow on the ground because of the high altitude. Not enough snow for skiing though, and the center was completely empty or at least we didn't come across any other people there when stopping to stroll around for some views.