Introduction


Technology is evolving everyday, new innovations brings disruption and replace the old one. Technology has transformed humans from an uncivilized state to civilized state. In the ancient times people were communicate with letter cloths tied to messenger birds. This method of communication was very show and takes days to exchange the information. Slowly this mode of information exchange is replaces by letters, telephones, SMS and now through internet. Evolution in technology provides instant communication with any one stone the world within seconds. With the advent of internet we can talk, exchange media files and make video calls instantly across the world. According to a report there are more than 3.5 billion users access to Internet and this number is growing rapidly.
But everything is not so sweet as it seems, every technology has its own pros and cons and we need to give a special attention to fix the cons. As internet allows to communicate and exchange the files over social media platforms but at the same our every action on the internet generates and transfers sensitive data. Today's social media platforms are almost killed our privacy and they saw it a way to generate extra income. Recent Facebook's privacy data controversy with cambridge analytica shows that our privacy data is not at all safe on the social networks.
Many a times the history has shown that social networking platforms sell our private information to advertising agencies and for other illegal purposes. Thus, our privacy and financial details gets compromised. Ad agencies use our data and implant ads on our profiles based on our interest.
At the same time the social networks platform security is also questionable. Hackers can easily hack the systems and steal our username and passwords to access our profiles and financial details. And you can assume that a single hack leads to the loss of billions of people private date which is a major concern today.
But now thanks to a team of professionals who have created a secured, safer and convenient social networking platform for all called NESTREE.
About NESTREE


NESTREE is a Korean based social networking platform and is committed to provide a perfect social messaging service and aiming to protect user's confidential data with the effective utilization of Blockchain technology. Since blockchain is immutable, incorruptible and unhackable, it's properties are able to help NESTREE to achieve it's goal. Thus, every social commination messages of users are cryptographically encrypted and transmitted through blockchain network. This prevents any hacking attack efficiently and effectively. We already know that a single hacking attack leads to million dollars of loses. And NESTREE has given highest priority to the security on the platform.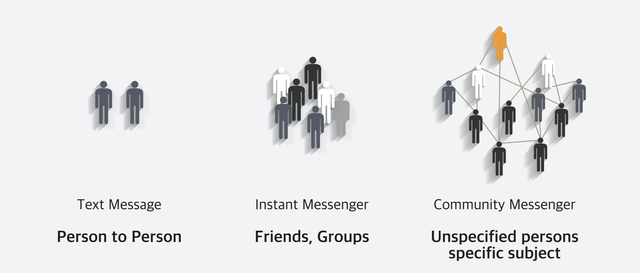 It is worth to note that NESTREE has already developed it's product and it is completely available for download in Android and iOS platforms. With this you can readily install and start using the blockchain powered social messaging platform.
On the NESTREE platform you can enjoy all the messaging and social networking services with added security features. You can chat on encrypted network between friends, groups and communities. In order to keep the spirit and inspire people to be active in the platform NESTREE has a reward option which pays to users for their valuable contribution. NESTREE in turn offers an great engagement between advertisers and it's users.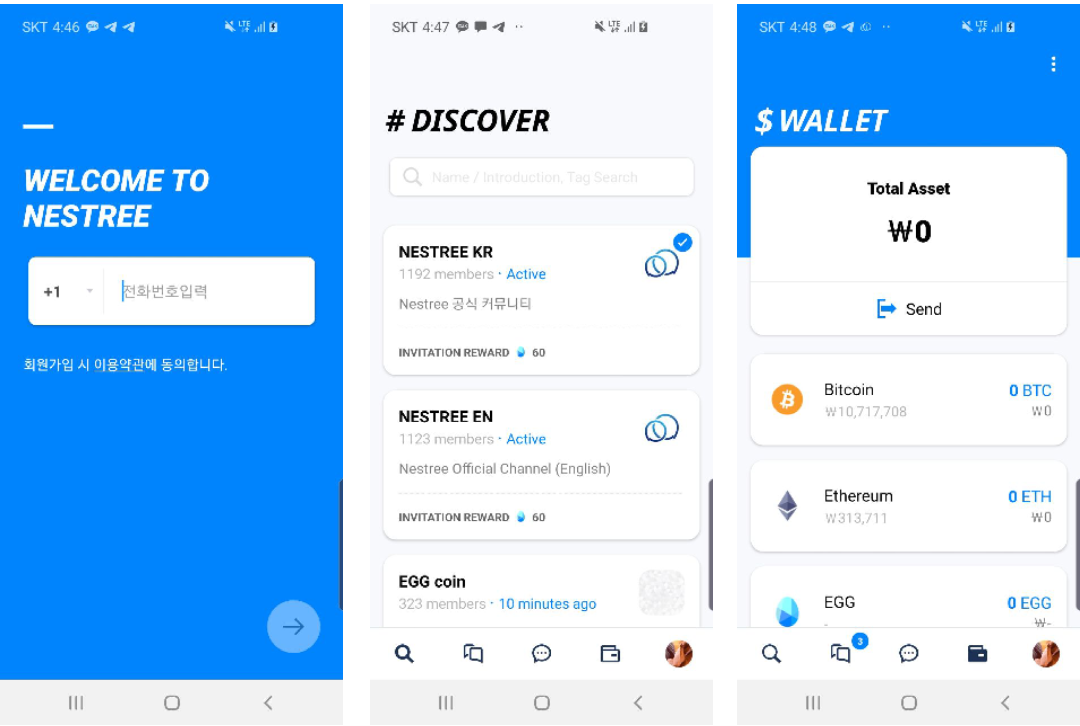 NESTREE has a cryptocurrency wallet, trading within the app and it's own internal token called EGG. The app supports P2P trading option. The EGG token will be used for all its platform operations and to reward users. The main features of NESTREE are, channel, discover, chat and crypto wallet.
Android App download: https://play.google.com/store/apps/details?id=chat.nest.messenger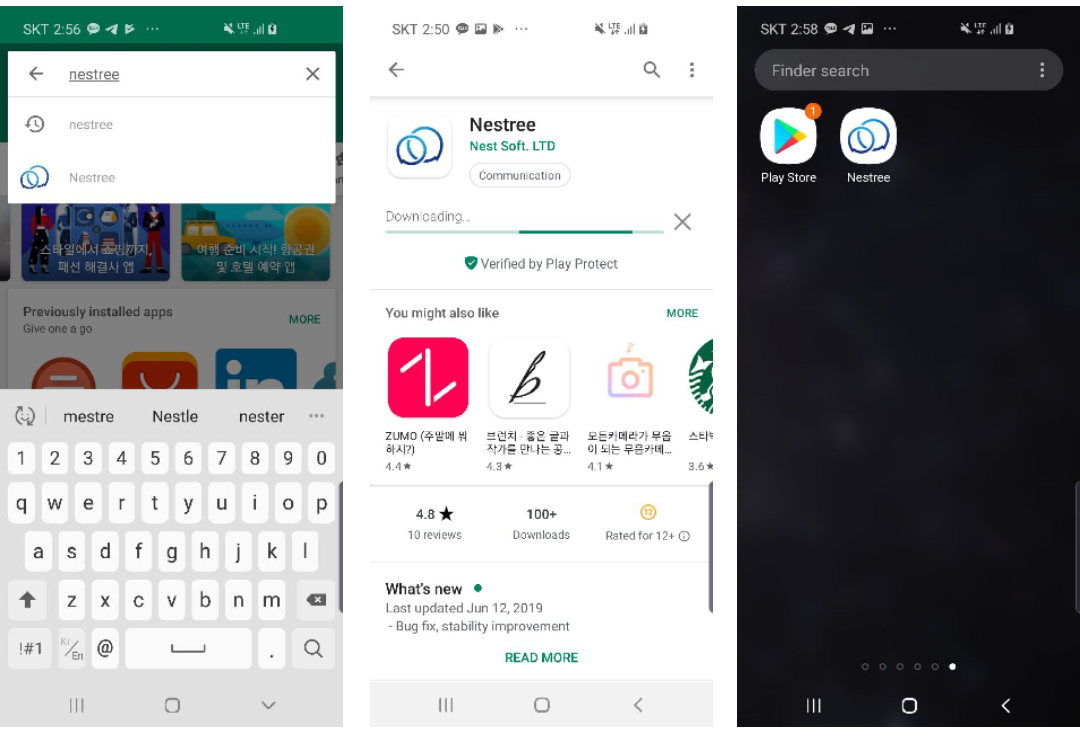 iOS App download: https://itunes.apple.com/kr/app/nestree/id1463013800?mt=8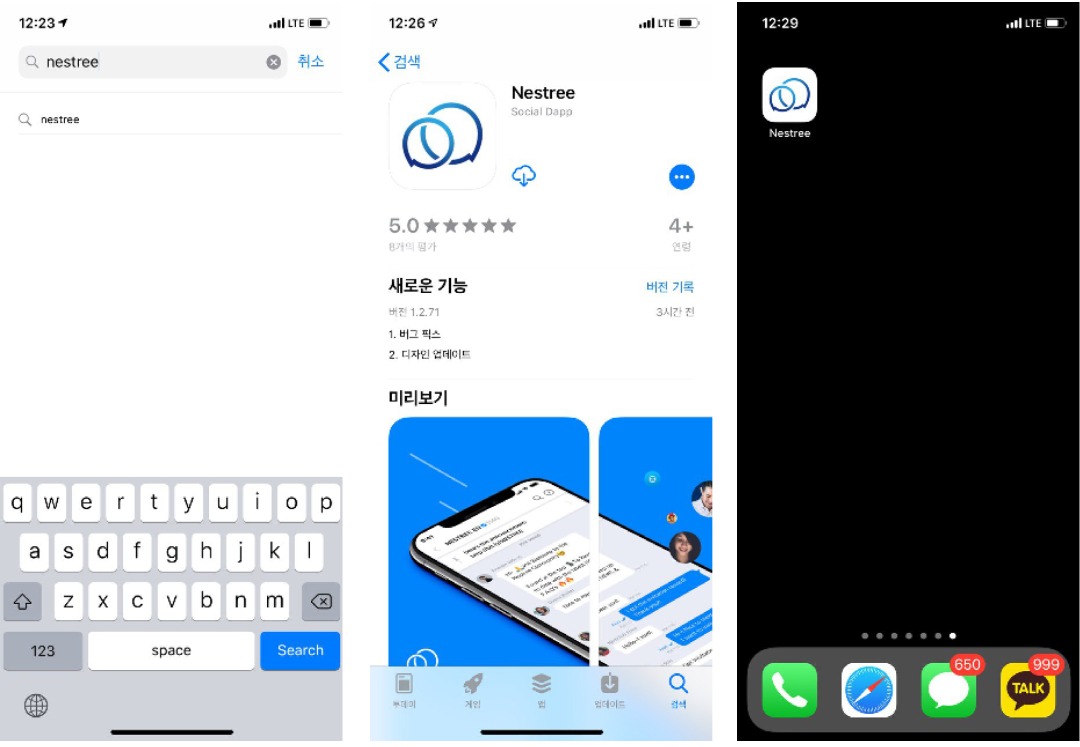 Token structure


•Token ticker: EGG
• Total supply: 3 billion
• Token platform: ERC20
Token distribution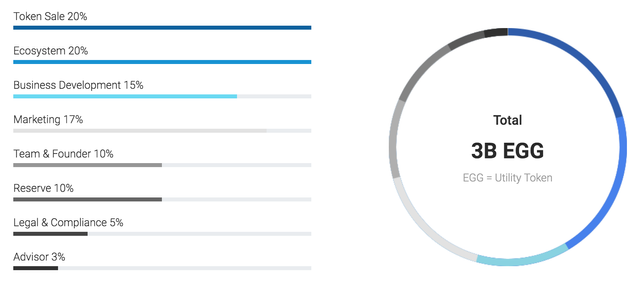 conclusion


There is no doubt that NESTREE will play an important role in accelerating the growth and adoption of blockchain technology in mainstream sector. It is worth to note that NESTREE already has its finished product not like other speculating projects. The app is already working and available on both Android and iOS platforms. The NESTREE will revolutionize the social networking platform and protects our private confidential data. Thus, users can chat, transfer files and communicate with video and calling features without the fear of data leak and hacking attacks.
Finally I would suggest you to read the official whitpepaper of the project for more details. This project needs much public attention and I wish all the best for this great project.


Learn more about NESTREE:
Website: https://www.nestree.io
Read Whitepaper: https://www.nestree.io/whitepapers/Nestree_Whitepaper_EN.pdf
ANN thread: https://bitcointalk.org/index.php?topic=5155135.0
Telegram: https://t.me/nestree_en
Facebook: https://www.facebook.com/nestree.io
Twitter: https://twitter.com/nestree_io
Medium: https://medium.com/@social_64337
LinkedIn: https://www.linkedin.com/company/14630922
Reddit: https://www.reddit.com/r/nestree_io
Android app: https://play.google.com/store/apps/details?id=chat.nest.messenger
iOS app: https://itunes.apple.com/kr/app/nestree/id1463013800?mt=8
About Author:
Bitcointalk username: Abhijeetcg
Bitcointalk profile link: https://bitcointalk.org/index.php?action=profile;u=1676105;sa=summary
EGG address: 0xEcBAFD3d3320cb58A5b3e40C3E92904e7B035b5B