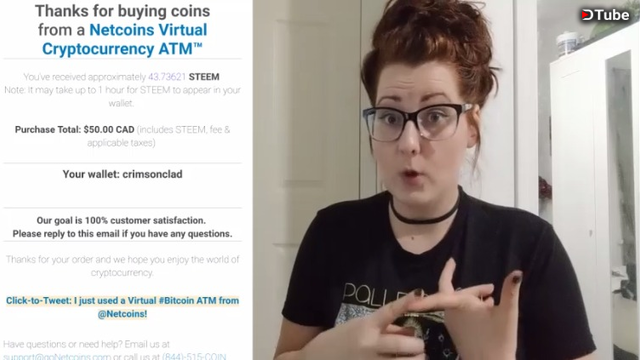 ---
I head out to a Netcoins Virtual ATM in a local mall to try buying STEEM instantly using some cash I have on hand, with a burner email address and very shoddily review the process.
 
      I recognize that for most of you who might follow me or keep an eye on my regular content, this is quite the departure! This is a quick and dirty little video made of cell phone clips of an adventure I took today. Now, despite doing animation and video production for clients, I didn't spend a long time on editing or creating fancy graphics or a bunch of flash — that's just not the point here. What I want to hammer home with this is how easy and fast the process of buying STEEM with the Netcoins Virtual ATM network is, and just how convenient it is to use cash or debit without signing up for anything, needing an exchange account, or any identification or verification of any sort.
Some key points I bring up here in case you don't want to actually listen to me or watch me wander around a mall (and trust me, I won't be offended) :
it took about 90 seconds start to finish
I gave a name, a burner email, and some cash
the STEEM was transferred anonymously to my wallet from Binance inside an hour
the fees were fairly high, working out to 15ish%; the trade off being I can buy STEEM at any time with paper fiat of any amount
Would I use this system again? Was it easy? Does it have advantages to balance the cost?
 
      Yes, yes, and yes. For me, the ability to take some leftover cash I have in my wallet and turn it into STEEM is a pretty great thing. It's something I can do while running errands. I don't have to do anything special or worry about ID or my bank being concerned. It may not be the most cut-throat competitive option, but it serves a number of purposes: it makes buying STEEM easier because there's no waiting for funding to hit exchanges, it gives us more freedom of choice in how we buy STEEM since many banks block debit purchases, it gets the Steem name out and into the public, it shows local retailers they can earn a bit just for facilitating crypto adoption, and if anonymity is important to you, the ability to use cash and a burner email account is a really nice option to keep tucked away in your back pocket.
Here's to seeing Netcoins bring STEEM to more retailers worldwide, so we have more and more exchanges and services bringing our blockchain to the masses.
 
      Using the Netcoins service may not be right for you; now... I don't want to sound like a bad Viagra ad, or read you a list of side effects really fast that you barely get a chance to understand that may or may not include things like "blood farts." If you're in this for the very best rates, this won't be for you, and that's okay. This listing is a pretty good step in the direction of more places and ways for STEEM to be available. It's always good to have options, and you don't have to take them.
Thanks for watching my terrible late afternoon, thrown together cell phone debacle. If you have any questions for me that the video doesn't cover off, let me know in the comments below!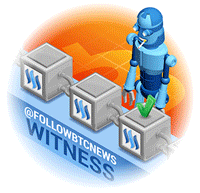 Hi, I'm Crimmi. I run a top 20 STEEM witness with
@followbtcnews
. Please reach out on Steem.Chat or Discord any time! If we haven't earned your vote, please consider
SteemTipper
, our community work, and
STEEM.Chat
—
vote for followbtcnews
if you feel we're doing a good job.
---
▶️ DTube
▶️ IPFS