Note:(IN REFERENCE TO THE PICTURE ATTACHED TO THIS POST).......
I meant to write "do not" instead of "donut"
TO THE TOPIC AT HAND...
As am sure we would all agree that only people of low or disgusting mindset would never appreciate an idea of others due to the fact that they believe others don't have good idea,I think people like that developed such mindset through the habit of always contemplating others and not having the time of trying to unleash their own inbuilt talent.
So never listen to anyone(regardless of your relationship with the person,be it your close or distant relatives) that tells you that your ideas can't be useful because of whatever they might have as reason or excuse.
Always know that you are born to unleash your innermost talent for you to be who God destined you to be. So,know in your mind that whosoever tries to belittle/disregard your great ideas, "such great ideas cannot be achieved with them around you"
Just unleash your idea without letting the obstacles, foul words, challenges you might be facing let you down.
And remember, GOD IS ALWAYS AT WORK.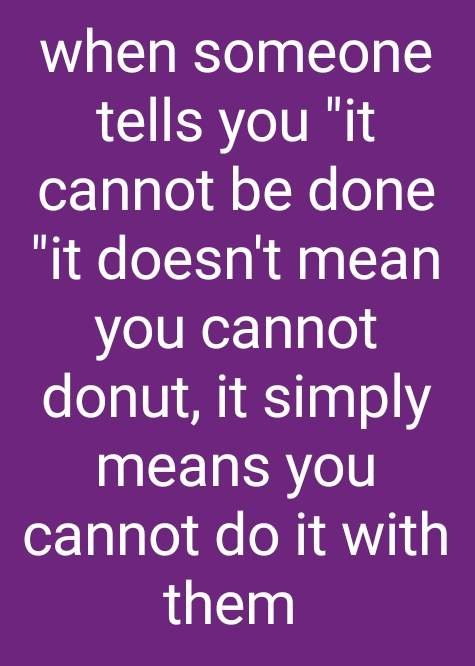 Posted using Partiko Android