Basic Income pilot project in Canada
Residents of Lindsay launched a class-action lawsuit against the province following the cancellation of the Conservative government's Basic Income pilot project. Mike Perry, a social advocate for the program who is also a lawyer, is representing the plaintiffs in the suit, which he filed in court Monday morning. The court filings include the lawsuit for breach of contract and damages, and an application to the court requesting a judicial review of the government's decision. The suit isn't about damages.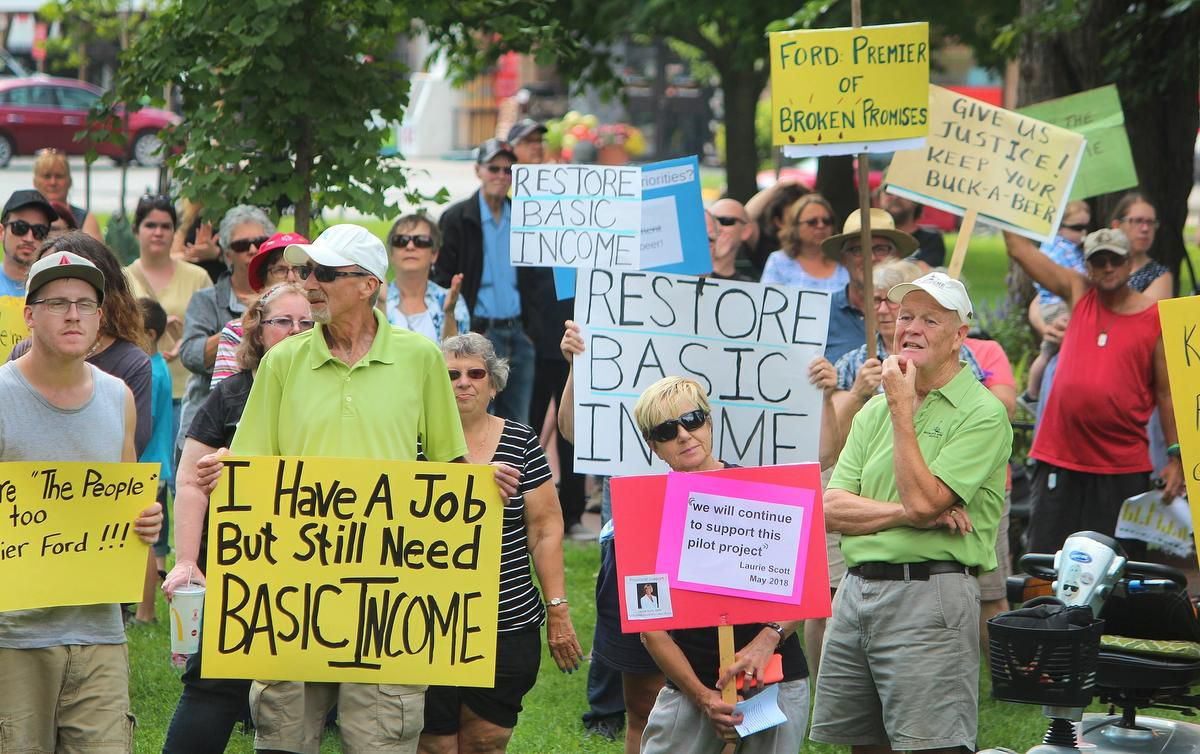 Roderick Benns, publisher of the social advocacy magazine The Lindsay Advocate, organized the event, saying the pilot program was a chance to change the channel on how we look at poverty. Under the program, which the Liberals launched in April 2017, to run in test communities of Lindsay, Thunder Bay and Hamilton-Brant, more than 4,000 people were given a basic income of up to $17,000 a year. Couples received up to $24,000.
"We take no joy in this," he said. It is not fun to sue the government. This will be a David versus Goliath"
People who signed up for the program had a contract with the government; they had completed surveys and provided significant details about their personal lives as part of the program's data research. They also made plans after receiving the payments, working toward improving their lives. The lawsuit claims that the basic income program is a legal contract between the government and the participants, and it was breached by the cancellation.
Politicians can not just make decisions but research and backup data. The complainants want the program to be reinstated and are willing to withdraw the lawsuit if the government reverses its decision.
SUPPORT THE IDEA OF A BASIC INCOME GUARANTEE FOR EVERYONE IN CANADA : https://www.basicincomecanada.org

@AnarchoPirate