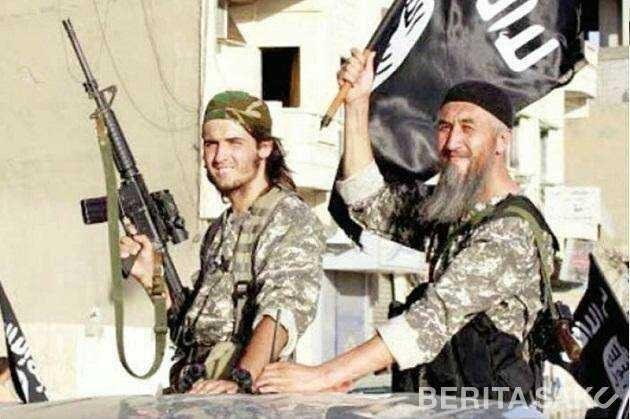 One former ISIS militant admits many things about ISIS that do not fit with his conscience.Militan ISISasianews
JITUNEWS.COM - Parties who disagree with ISIS's ideology are not only from the general public but also former ISIS militants.
As reported by bbc.com (23/5), Abdul (18) who now lives in Lebanon admitted to always remember the terrible events as long as he became a member of ISIS in Syria.
Starting from the desire to strengthen the science of religion, Abdul joined ISIS and admitted there was nothing wrong in ISIS militant life at first.
But everything changed when he was taught his seniors how to kill and even cut people.
One former ISIS militant confessed a lot about ISIS that did not fit with his conscience.
Militant ISISasianews
Abdul began to feel it was not in accordance with his conscience because he never killed.
"My little heart says there is something wrong with them (ISIS)," Abdul said.
Abdul also refused to kill people because many of his friends and family joined in other groups as opposed to ISIS.
"How I will do it, I have many friends who are members of different groups," he said.
For this reason, Abdul chose to flee to Lebanon and leave his homeland in Aleppo, Syria.
He now chose to live away from violence and murder by becoming a tailor in Lebanon.