To try and start from the beginning and list events in order just won't work with such an extensive, diverse and elaborate state of affairs. After all we are dealing with a divine cast of characters, who are not restricted by the same conditions of time and space as the rest of us, nor do they subscribe to the same notions or social norms as we do. It is best to suspend disbelief and let your imagination run riot in an enchanted realm where everything is possible, and nothing is quite as it seems.

The First Family of Greece lived on a vast, sprawling estate in high above the plains of Thessaly, in the clouds among the 52 peaks of Mount Olympus; the highest mountain in Greece. From all over the islands people would look up at the shrouded mountain in awe, and wonder at the mystery and majesty of their divine protectors;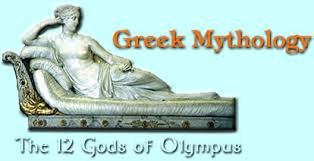 ZEUS: CHIEF/ CAPTAIN OF THE GODS
POSEIDON: GOD OF THE SEA
HADES/PLUTO: GOD OF THE UNDERWORLD
HESTIA: GODDESS OF THE HEARTH & HOME
HERA: GODDESS OF MARRIAGE & MARRIED WOMEN
ARES: GOD OF WAR
ATHENA: GODDESS OF EDUCATION & WISDOM
APOLLO: GODDESS OF SUN, TRUTH & THE ARTS
APHRODITE: GODDESS OF BEAUTY & LOVE
HERMES: GOD OF COMMERCE
HEPHAESTUS: GOD OF FIRE & THE FORGE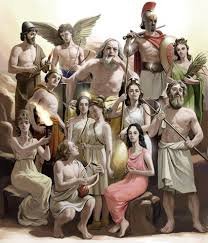 to be continued ...