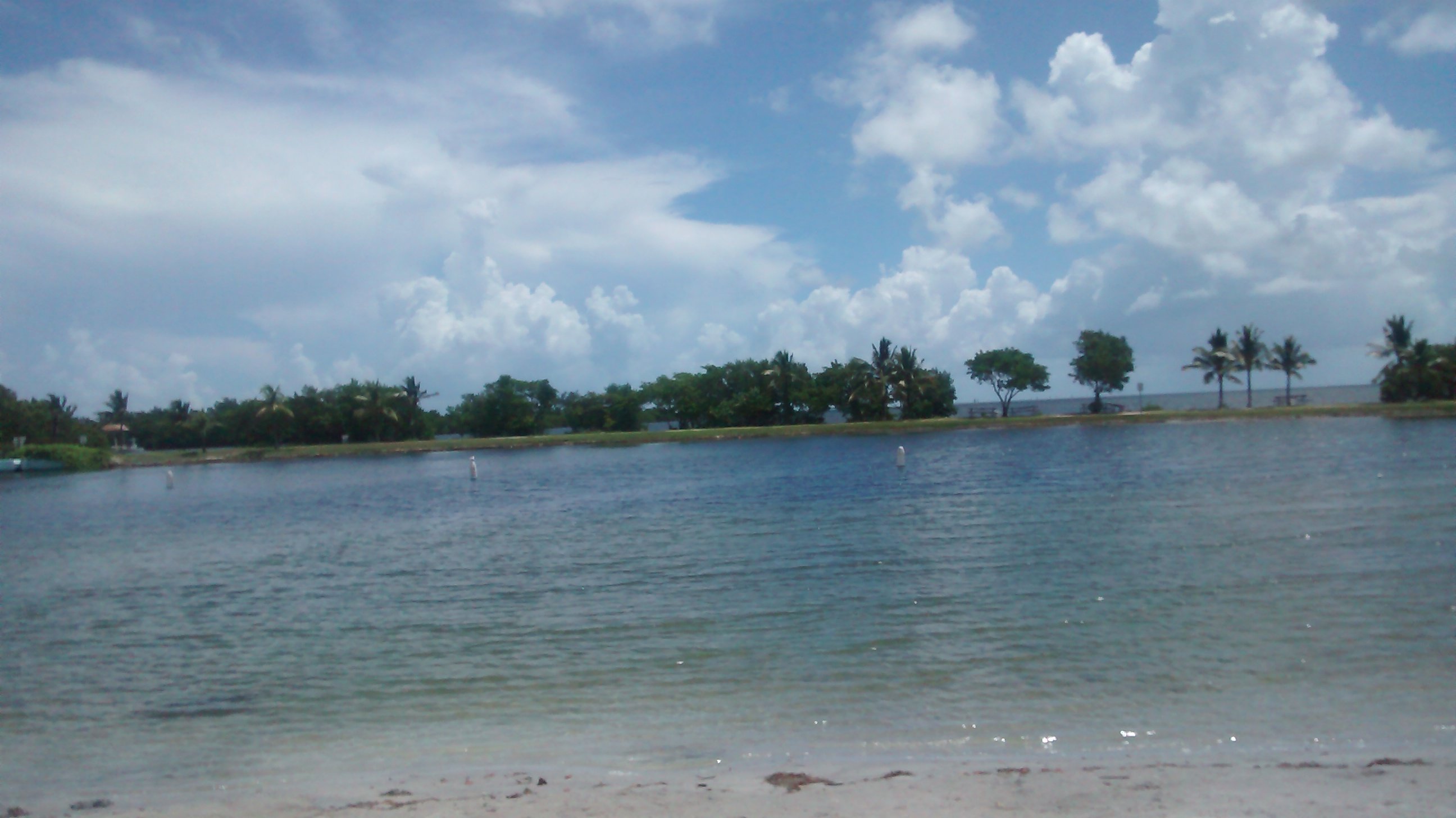 Feel like a little fish in a big pond?
---
Welcome to the weekly meetup just for you.
---
The purpose of this contest is to meet new people, have exposure for something you created this week, and a chance to win SBD.
Sometimes really cool posts get lost in the flood of posts especially for those of us that are new, don't have a large following or cannot afford advertising. I would like to give new users a chance to have some of their work viewed by a larger part of the steemit community and also a chance at some SBD both for entering and also commenting. Everyone says comment, comment, comment…
---
Payouts:
Best post with a #newbieresteemday tag 40% of SBD from this post
Best post by a redfish = 40% of SBD payout from this post
Best comment = 10% of SBD payout from this post ANYONE IS eligible for this award
Redfish interact prize = 10% of SBD payout split up between all redfish that link and comment but don't win.
---
To enter the contest:
Post a link to 1 thing you created this week and a quick description about content… the description is not necessary but helps draw people in.
Read a post by at least 2 other contestants and comment on at least one that you really liked or felt motivated to respond to.
To be eligible to win best post you must be a redfish (less than 1000SP)
To win the contest:
The best comment will be decided by myself.
The best post will be awarded based on the number of votes a post receives.
Each comment is worth 1 vote for the post.
Each upvote is worth ½ a vote for a post.
---
Here is an example: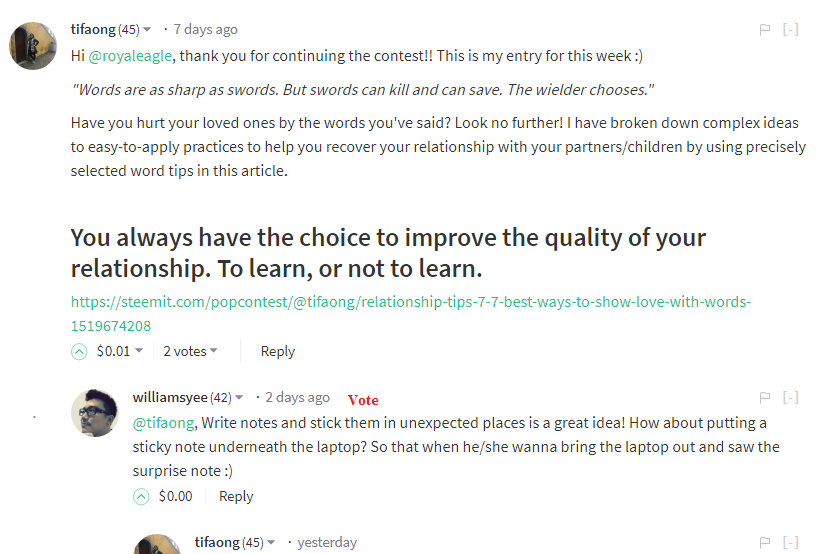 If we use this example: @tifaong would get 2 votes.
There are 2 upvotes = 1 vote
1 from @williamsyee for the comment = 1 vote
---
The fine print...
Contest closes a week from today, the sooner you post the more likely you are to get more votes.
An upvote is not required to join this contest but, as the prize is a % of the SBD payout it is encouraged that you upvote and resteem to increase the prize payout.
Payout will be within 24 hours of this posts expiration and will be announced in a winners post.
I reserve the right to refuse payment and award prize to someone else if you are caught buying votes.
Here is a link to last weeks if you need an idea of how we play.
Please do not add bots that COMMENT to this post as it distracts from what we are doing.
Check out #newbiegames for other contests just for you.