Rachel Aliene Corrie was 23 years old when she bravely stood in front of an Israeli armored bulldozer trying to stop it from destroying a Palestinian house in Rafah on 16 March 2003 when the bulldozer driver bulldozed her on his way.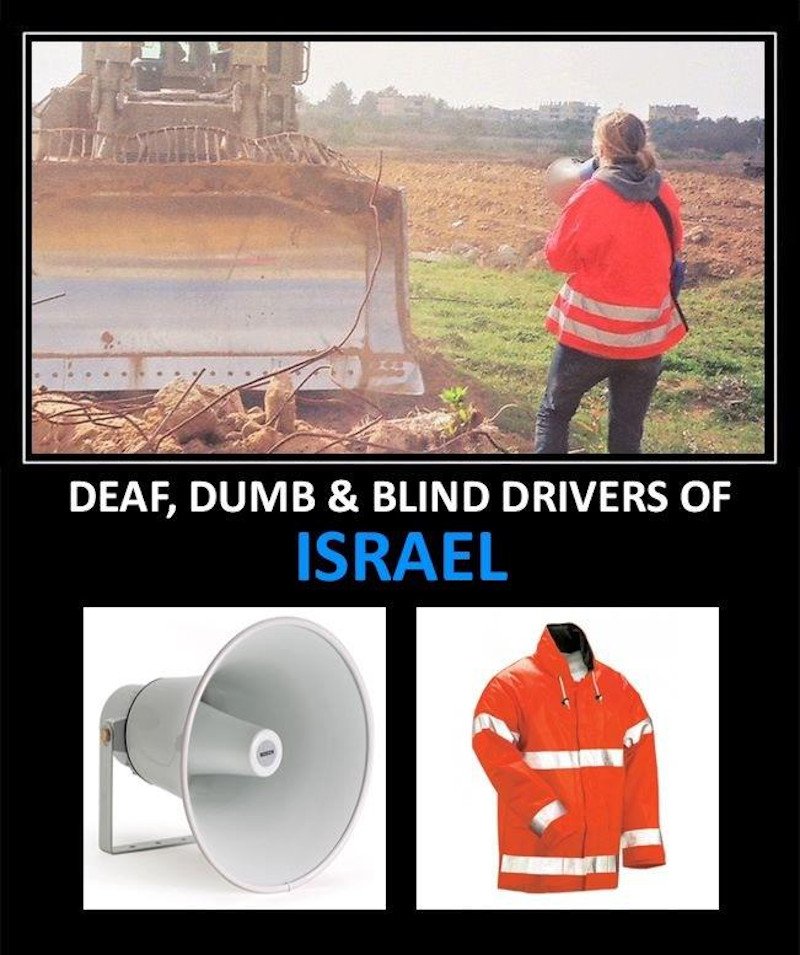 Rachel Aliene Corrie was an American activist, she never thought that she will be killed by the beneficiaries of her tax money using a machine manufactured in her country while she was trying to stand up for the poor people oppressed by the world's most heinous apartheid regime, the last apartheid regime ongoing through our very day.
Rachel Aliene Corrie was wearing a bright color orange vest, she was not armed, she carried only a megaphone, the murder happened in the bright daylight, her killers are not punished, instead, her government, the US government, increased the support it gives to her killers.
Rachel Aliene Corrie was a beautiful soul, her name will remain an inspiration to other beautiful souls and a curse that follows every ugly evil soul in our world, may her memory remain alive with us.
Image source: New Syria FB page.
---