US President Donald Trump's fortunes in Lunar New Year 2569 were forecast by Hong Kong fengsui expert Thierry Chow. Although Trump is also a dog because he was born in 1946, he predicted not too lucky in Year of the Dog Dog.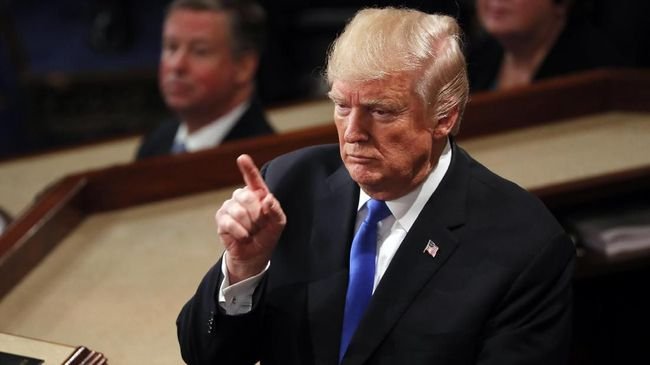 That's because the Trump zodiac is a fire dog, but it's a dog year of the land. Thus, his zodiac contradicts this year's element.
As reported by the AFP news agency, the element of fire from Trump's birth year will disrupt his health. The same element is also predicted to make the words in Trump's speech to bring real problems and consequences. "The element is too much fire and too much ground, so it will make its luck unbalanced," Chow said.
Not only for Trump's personal, Chow also reminds of the dangers of Trump's relationship with China in trade and the economy. "The seventh star falls to the east side, the star that influences communication, causing gossip and misunderstanding," he explained.
He also predicted an increasingly tense relationship between America and North Korea. Chow predicts using the falling star system and reads the position of the constellation of stars. Fengsui is a thing that is quite believable to the people of Asia. They even adjust their lives by putting certain objects according to fengsui to bring goodness.
Based on the philosophy that exists, all things are set the balance of the five elements that make up the world: iron, wood, water, fire, and soil.
In Hong Kong, ordinary people ask fengsui experts before making important decisions in their lives, including choosing a marriage and a new home. When they have a house, they also determine the location of furniture using fengsui.
Every year, usually at the beginning of Chinese New Year or Imlek, there is a fengsui index issued to predict the big things that will happen for a year to come. Chow forecast 2018 will be colored the rise of the technology sector and the internet. It is a fire-related industry, and will reach the peak of its rise in May and July.
According to him, this year's dog represents duty and loyalty, which is also a sign of defense and protection. "Entrepreneurs must be loyal to their loyal clients and investors are advised not to overdo it," said Chow again.
He also predicted the happiness for Prince Harry and Meghan Markle, who will marry next May. "I think [the marriage and the relationship] will be very smooth, it will bring goodness to the country and good energy to the world," he said. (AFP / rsa)
SourceImage