Nusra Front aka al-Qaeda Levant aka NATO terrorists carried out a fierce attack against the advancing Syrian Arab Army troops southwest of Aleppo using as vanguards of their troops suicide booby-trapped armored vehicles, as usual.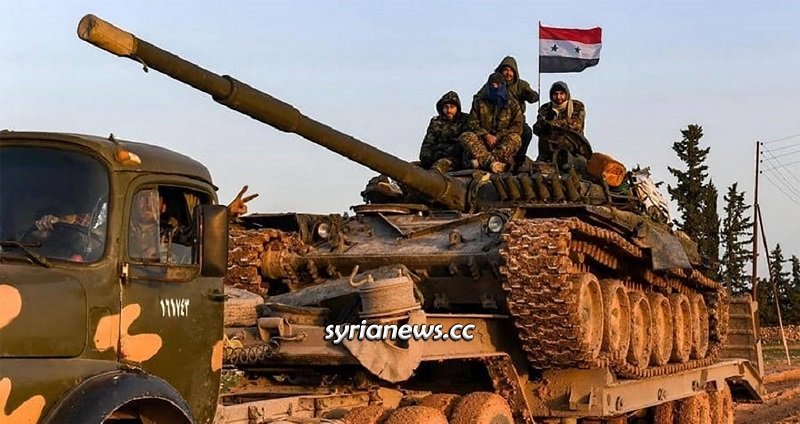 The vigilant SAA units were prepared and blew up the incoming vehicles from a distance and immediately targeted the gatherings of the terrorists causing massive losses among them.
Using suicide car bombs ahead of their attacks is a tactic used repeatedly by the anti-Islamic NATO-sponsored terrorist groups, especially when they're desperate. Using 4 such vehicles in this latest attack shows the level of desperation to achieve any gains ahead of their upcoming defeat in Syria.
More in this report: SAA Repel a Nusra Front Terrorist Attack Southwest of Aleppo
---
Your objective comments are always welcomed.
---
Follow @ArabiSouri:
Twitter: Arabi Souri
Syria News: www.syrianews.cc
---
Donations are highly appreciated, just click on the Donate button via PayPal or Credit Card: Donate
You can also donate with Steem or SBD or even delegate some much needed SP here :)
#Syria #Iran #Russia #InformationWar #Wahhabism #Zionism #alQaeda #FSA #Nusra #ISIS #Terrorism #Saudi #Qatar #Israel #Net #Neutrality #Mainstream #MSM #Control #WarOfTerror #kurdistan #sdf #kurds #RegimeChange