New York City mayor thinks he has control over the United Nations headquarters and that the diplomats assigned to the UN fall under 'his citizens' category by extending his instructions to mandate the vaccination over the UN HQ and its staff, he is wrong whatever your opinion is about the pandemic and the vaccine, his acts go against the UN HQ treaty signed with the United States of America when the USA needed the leverage and money brought in by hosting the UN HQ.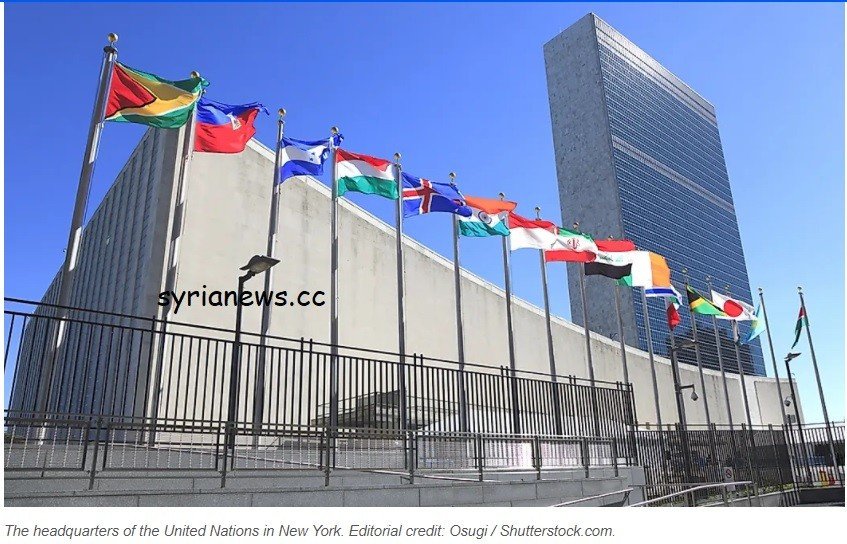 The Russian ambassador to the UN protested to the president of the United Nations General Assembly who in turn was colluding with the NYC mayor, strange things happening at the world's top policy-making institute.
Bill De Blasio, in his capacity as the mayor of the city of New York, instructed mandatory vaccine and other measures implemented on his city to include the United Nations headquarters and the ambassadors and other diplomats and visiting delegates to the UN building, visitors must present documents confirming they're vaccinated, the mayor 'qualifies the UN HQ as city's convention center.'
The NYC mayor can be ignorant of the laws, agreements, and the UN charter, which doesn't justify the ignorance of the same by the UNGA president who 'strongly recommended the measures' in a letter circulated to the permanent representatives working at the premises.
Investigative journalist and political analyst Miri Wood clarifies the predicament in her latest article: NYC Mayor De Blasio Declares UN Territory His Fiefdom, Lies about UNGA.
----
Your objective comments are always welcome.
---
Affiliate: Sign up for a free account and a credit card with Payoneer and earn $25.
---
Follow @ArabiSouri:
Twitter: Arabi Souri
Syria News: www.syrianews.cc
---
Donations are highly appreciated, just click on the Donate button via PayPal or Credit Card: Donate
You can also donate with Steem/ Tron or SBD or even delegate some much-needed SP.
#Nusra #ISIS #Terrorism #USA #EU #Wahhabism #Zionism #alQaeda #FSA #Saudi #Qatar #Israel #Net #Neutrality #Mainstream #MSM #Control #WarOfTerror #kurdistan #sdf #kurds #RegimeChange #Syria #Iran #Russia #InformationWar