3 farmers and 5 others were injured in two landmine explosions in the northwestern provinces of Idlib and Hama, one of the injuries is severe.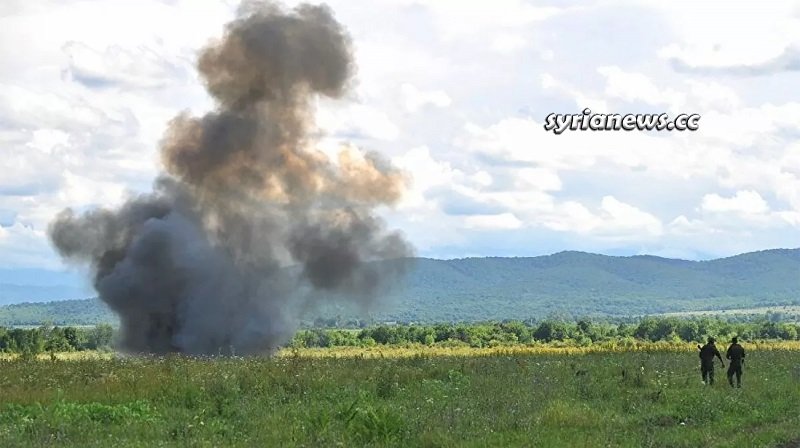 Landmine explosion - Syria - Archive
The first explosion was in the farmlands near the city of Khan Sheikhoun in the southern Idlib countryside when the farmers were working on the farm and hit a landmine planted by Turkey-sponsored Nusra Front terrorists - aka HTS aka Al Qaeda Levant.
This explosion killed 3 men immediately and injured 4 others, one injury is very bad.
The second explosion was in the town of Tayibat Imam in the northern Hama countryside, not far from the site of the first explosion, one civilian was injured and was rushed to the hospital for treatment.
Injuries from landmines usually include losing a leg or an arm or more, not to mention different burns if the victim isn't killed at the spot or on the way to the hospital.
Details and background of this anti-Islamic Muslim Brotherhood terrorists' preferred tactic in this report: Landmine Explosions Kill 3 Farmers and Injure 5 in Idlib and Hama.

Do visit the above link to support my work on my site,
I'll highly appreciate it.
---
Your objective comments are always welcome.
---
You might find this site useful to buy and sell Bitcoins using your PayPal account, I get a tiny commission and so can you when you introduce others: Paxful Exchange
---
Follow @ArabiSouri:
Twitter: Arabi Souri
Syria News: www.syrianews.cc
---
Donations are highly appreciated, just click on the Donate button via PayPal or Credit Card: Donate
You can also donate with Steem or SBD or even delegate some much-needed SP here :)
#Syria #Iran #Russia #InformationWar #Wahhabism #Zionism #alQaeda #FSA #Nusra #ISIS #Terrorism #Saudi #Qatar #Israel #Net #Neutrality #Mainstream #MSM #Control #WarOfTerror #kurdistan #sdf #kurds #RegimeChange