Forget what US regulators have said about "do no harm"
Canada is quickly becoming a global leader in Crypto asset management, adoption, law, and reform which is doing more "good" for Canadians wishing to dive into the Cryptospace.
lets take a look at some recent news!
VersaBank Opens Cryptocurrency Safety Deposit Box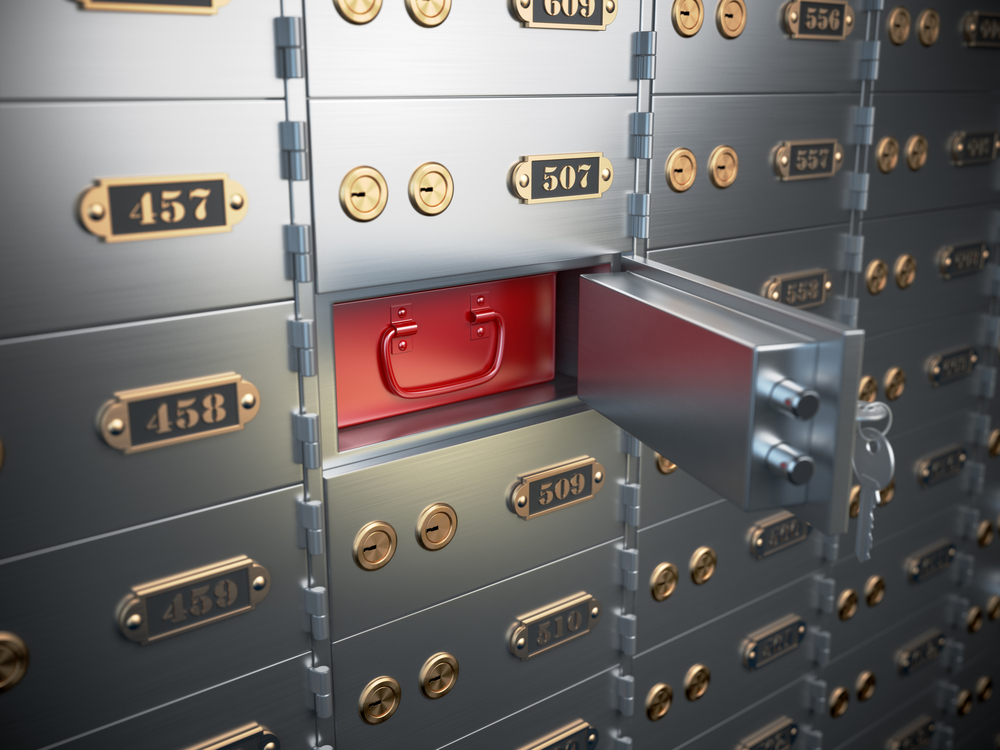 CEO David Taylor, is building a virtual safety deposit box for cryptocurrencies and other digital assets. 
 Ontario-based bank — Canada's smallest bank by assets 
 Digital vault operational by June and offer the service to customers across the globe 
 "We're using what banks are all about — safety and security — only what we're doing now is saying that physical box in the basement is getting obsolete," 
 VersaBank hired cyber security expert Gurpreet Sahota from BlackBerry Ltd to get started.   He will lead software engineers in designing its "VersaVault." The vault will securely store digital assets on computer servers around the world.   Like a safety deposit box, the bank won't know what's inside — and in this case, the bank won't be able to access the contents at all.  Which is great news for all of you tired of the bank charging you ridiculous fees all while lending your money out for a tidy profit
 "Our differentiation in this market is to be secure and super private.  The bank wouldn't have any kind of back door to open up the vault, we're just providing the facility that folks could put their digital keys in.  Most people's really valuable assets are contained in some sort of digital format, whether it be a deed or a contract or a cryptocurrency." 
 Typically, hackers steal money from crypto-exchanges by gaining access to internet-connected wallets that store funds.  Several recent high-profile heists, including last month's theft of more than $500 million (at the time)  from Japanese cryptocurrency exchange Coincheck, illustrate the need for both increased security measures and new methods inline with the new technology that block-chain brings. 
Clearly just us regular folk couldn't sustain a project such as this; However this leads me to our next story
The Launch of Canada's First Blockchain ETF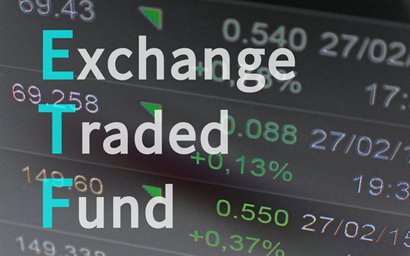 Last month Harvest Portfolios filed with regulators to introduce an ETF that tracks blockchain technologies 
 February 1st, the firm received approval by the Ontario Securities Commission to launch the country's first blockchain fund: Blockchain Technologies ETF 
 It will begin trading next week on the Toronto Stock Exchange under the ticker HBLK 
 The fund has a management fee of 0.65% and seeks to replicate the performance of the Harvest Blockchain Technologies Index — an in-house index used to track the performance of issuers.  Meanwhile, two other notable providers are also looking to access blockchain technology: This week both First Trust Portfolios Canada and Evolve Funds Group Inc. have filed with regulators for blockchain funds.  
 "Every conversation we are having with clients — regardless if we are talking about a Canadian equities product or a U.S. equity product — inevitability leads to [a discussion about] blockchain or Bitcoin," 
 The concept of blockchain is very attractive to investors right now, and while the idea is still relatively new, research shows that this technology could potentially save billions of dollars in cost. Blockchain technology is in a position to disrupt virtually every business and industry, including financial services, real estate, healthcare, manufacturing, and government.
speaking of government, what does the Canadian government think about Blockchain?
 Canada researching use of Ethereum based blockchain to enhance transparency in government funding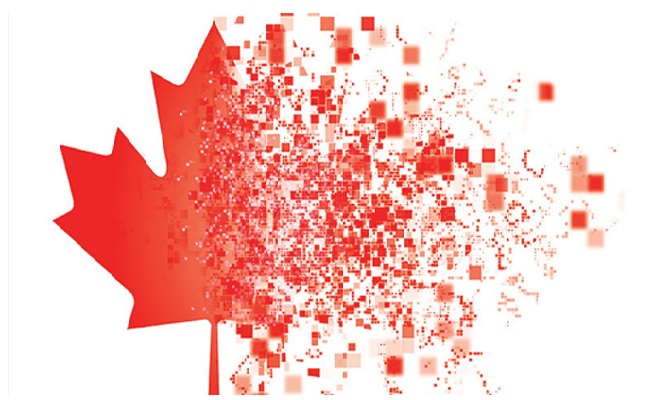 Exploring the use of blockchain technology in making government research grant and funding information more transparent to the public
National Research Council (NRC) is using the made in Canada Catena Blockchain Suite 
Goal is to enable institutions to become fully transparent
At this stage, NRC is using the Ethereum blockchain to proactively publish grants and contribution data in real-time, a measure that compliments ongoing quarterly proactive disclosures available through the Open Government website.  
 "This technology offers unprecedented levels of transparency and trust making this ideal for institutions that strive to conduct transparent business. "
If all goes well, we could see a more transparent government in regards to where tax dollars end up, how money flows to each institution and keep those who receive government grants for research, school, and other things.  If the project is successful, we could see a huge decrease in in government inefficiencies and misuse of government money.   Public records can be searched, verified and audited at a level the world hasn't seen before. 
 Cryptominers eye Quebec, forest companies see opportunity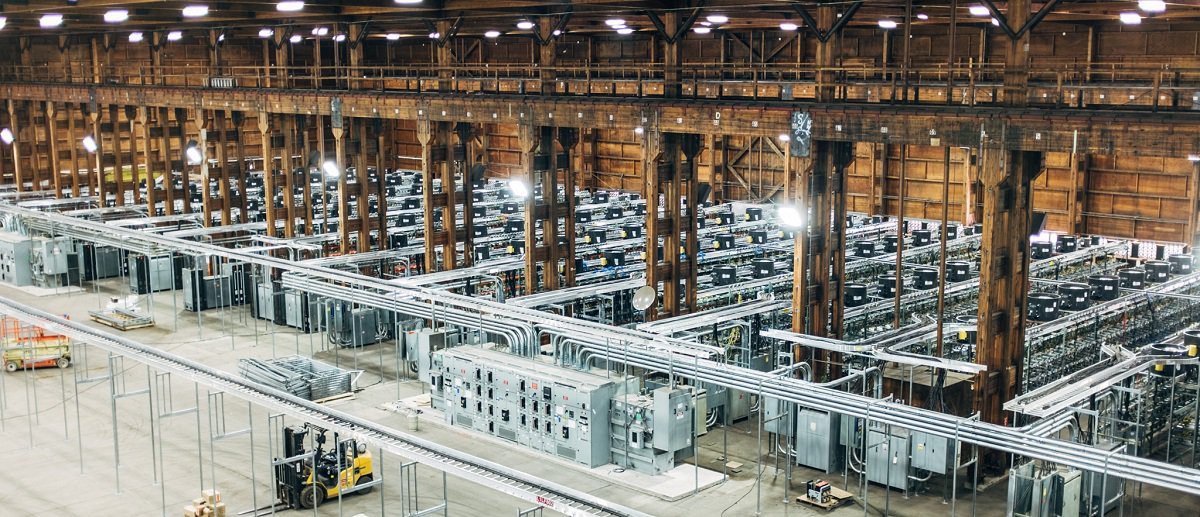 At least two Canadian forestry companies are reviewing offers by cryptocurrency miners
"They want space and cheap power"  
 Miners are looking at the pulp and paper industry because their facilities are already equipped to meet the needs of the energy-sapping cryptomining industry
 Quebec, a province where electricity prices are among the lowest in North America there has been a surge in demand for space to build data centers that "mine" digital currencies.   Resolute Forest Products and Fortress Global Enterprises said they have received interest from Canadian and foreign cryptominers, although both cautioned their talks are preliminary.  The threat of a crackdown in countries like China has driven miners to Canada, with the country's largest electric utility Hydro Quebec seeing its cryptocurrency sales pipeline more than triple in a month to over 100 projects.  
 "Their model is straightforward and projects will continue to emerge as long as a return can be made," 
 Quebec Economy Minister Dominique Anglade said:
'While cryptocurrency mining represents interesting growth potential for Quebec, the government has the "responsibility to remain prudent" toward the fledgling sector"
MUCH more promising than just "do no harm"!
2018 is already poised to be a big year for the Cryptospace, we have already posted a BTC low of ~$6000 which compared to 2017's low is still up almost 600%!
Standby for the future!

If you like what you read, follow @captboatface! Dont fall for the games of outdated social media. Support the people and projects you believe in!
If you haven't signed up on Binance Exchange, It is highly recommended, Discounted fees with invite -> Binance