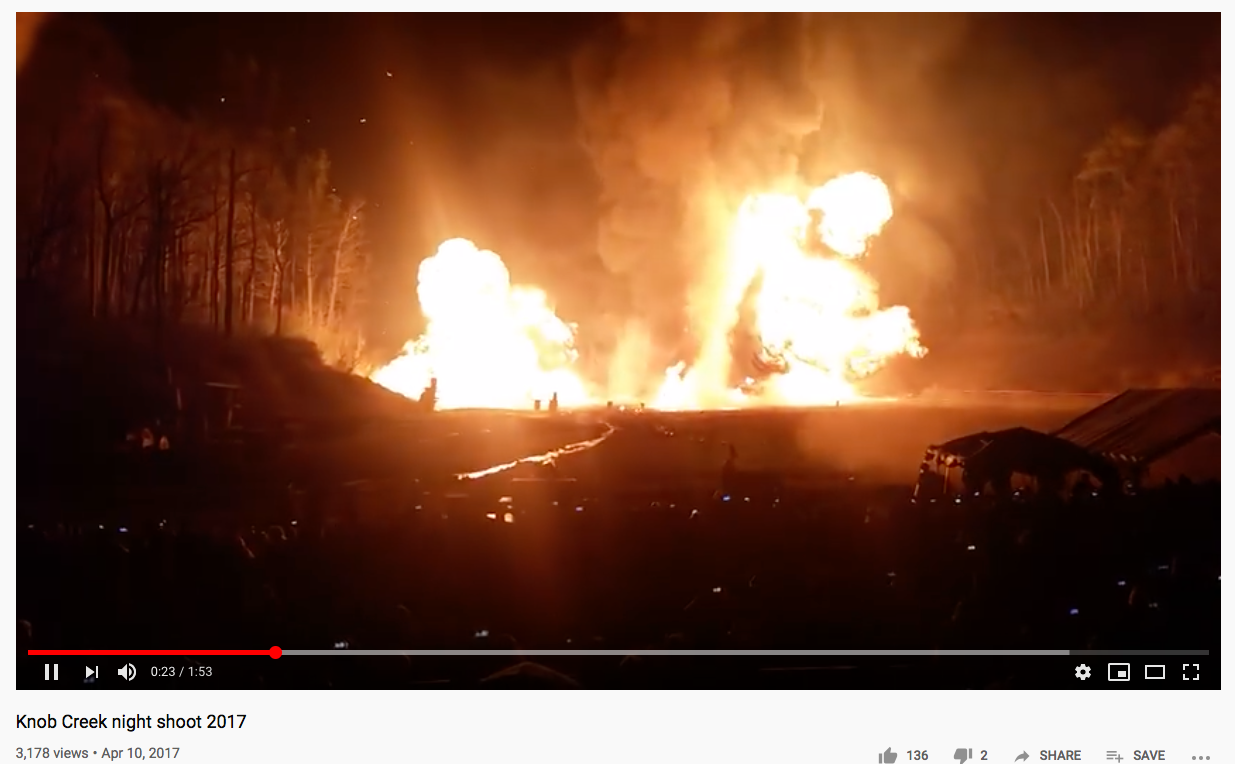 Link to Twitter videos showing ABC deception:
https://twitter.com/WhiteExposed
White Helmets Exposed Twitter Feed -
Link to story:
https://noqreport.com/2019/10/14/abc-news-claims-gun-range-footage-turkeys-military-bombing-kurd-civilians/
Link to Knob Creek Kentucky Machine Gun night shoot video from 2017:
https://www.youtube.com/watch?time_continue=21&v=BrH8bClnlzQ
Link to original Twitter account that posted article:
https://twitter.com/PolishPatriotTM/status/1183695628288827392?ref_src=twsrc%5Etfw%7Ctwcamp%5Etweetembed%7Ctwterm%5E1183695628288827392&ref_url=https%3A%2F%2Fnoqreport.com%2F2019%2F10%2F14%2Fabc-news-claims-gun-range-footage-turkeys-military-bombing-kurd-civilians%2F
Video Backup links to footage released by ABC as video from Syria:
You Tube backup of original ABC propaganda video:
Screenshot from Twitter account and video: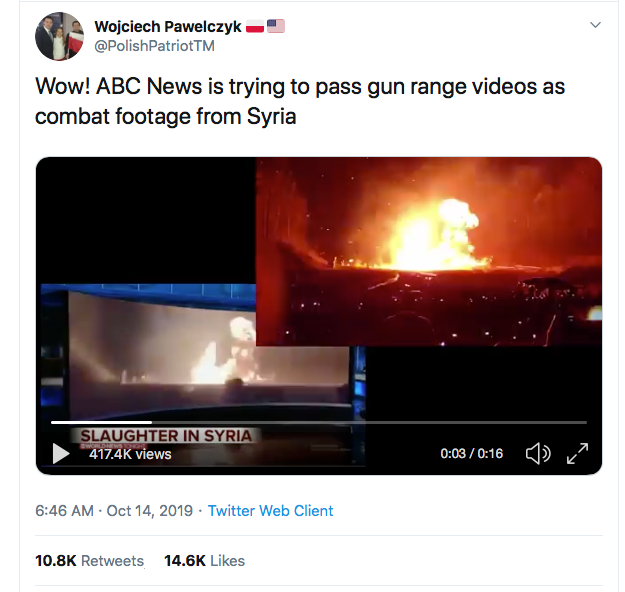 Streamable backup of ABC deceptive propaganda video:
#ABC #PsyOps #Syria ABC NEWS CAUGHT USING VIDEO FROM KENTUCKY EVENT IN 2017 AND DESCRIBING IT AS FOOTAGE FROM SYRIA https://www.bitchute.com/video/K6krmk7HEt1e/ #KnobCreek #FakeFootage
Here's who ABC has been promoting. They are on the side of the terrorists. In my opinion this is the biggest story there is. US mainstream media is on the side of al-Qaeda and US mainstream media is run by 5 companies all owned and operated by Zionist Jewish millionaires. Thats why Hollywood, also run by Zionist Jews, gave these al-Qaeda jihadists an Oscar and a Netflix special. Its all for Israel. America is being used.
Tapestry of Terror - White Helmets Exposed As FSA Terrorists Linked With ISIS
Exposing the White Helmets : Collated Video Evidence of Terrorist Collusion - Over 50 Video Clips
Full confirmation and link to Tweet/article:
https://twitter.com/WashTimes/status/1183798920293572608
Images from links above: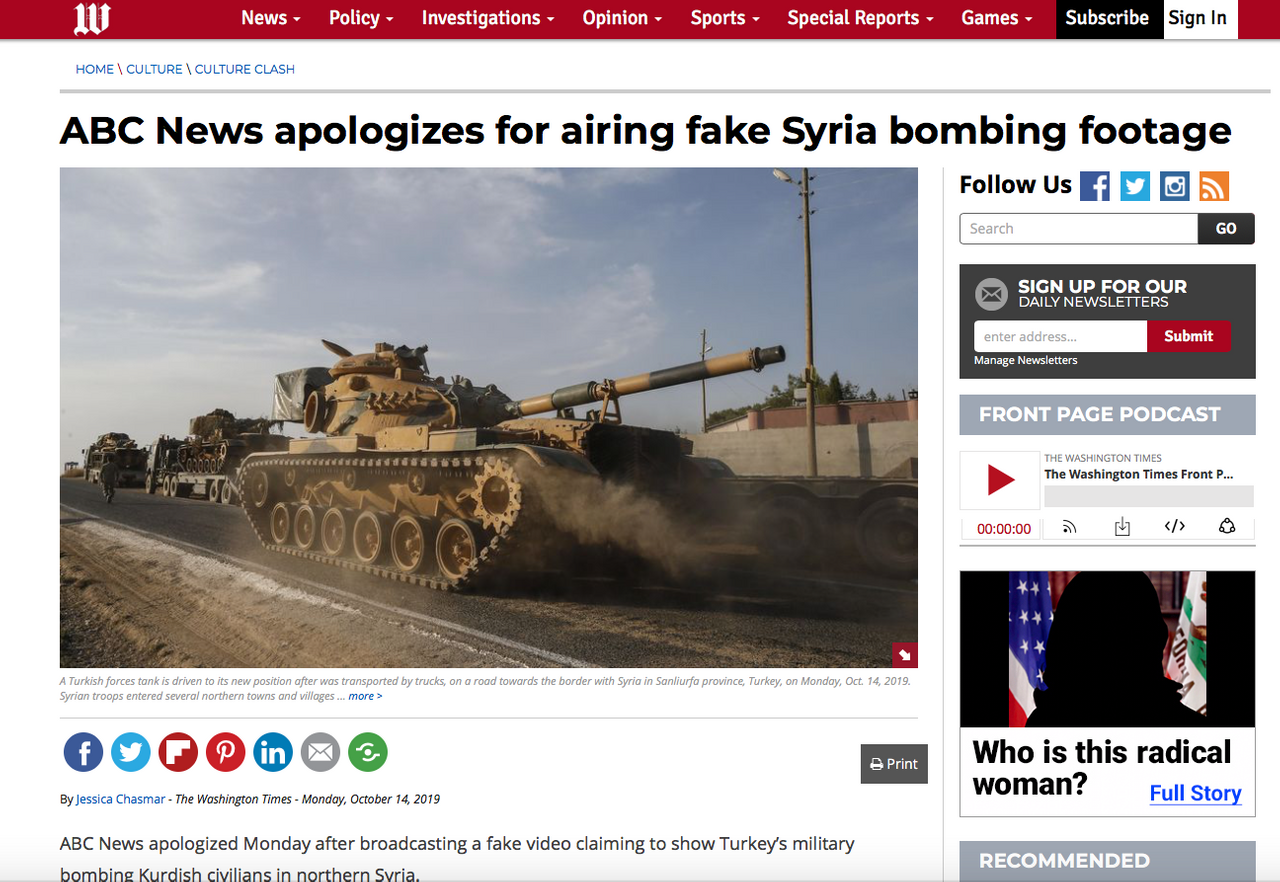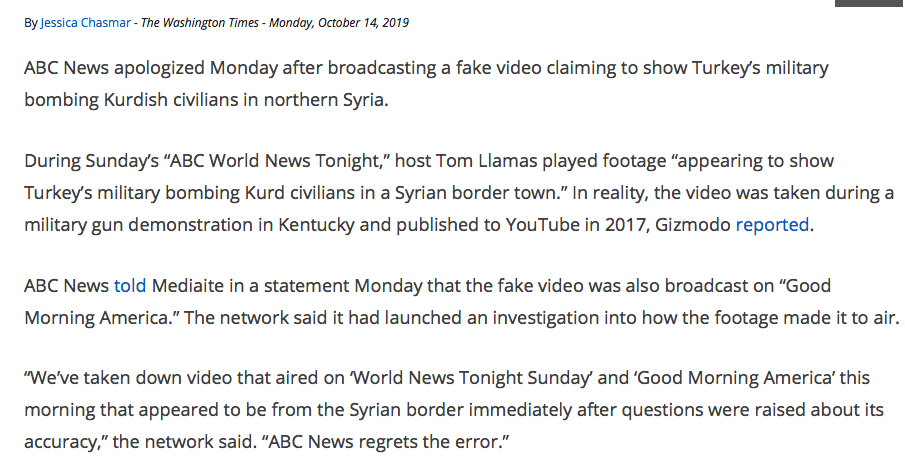 Keep in mind that the American people are victims in all this too, victims of this deception which is orchestrated against the American public on behalf of a select few elitists and Zionists who control US government policy and who the mainstream media really works for.