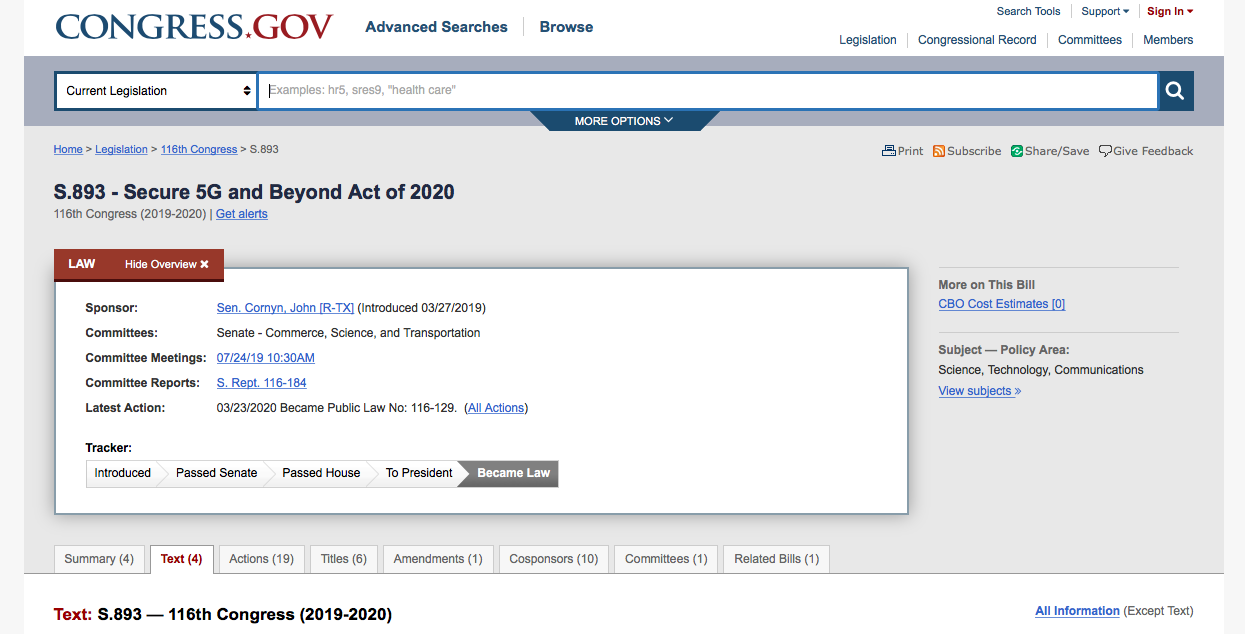 Link to US Congress 5G Act rolled out on March 23rd, 2020 during Coronavirus lockdown and for next 180 days.
https://www.congress.gov/bill/116th-congress/senate-bill/893/text
Additional evidence:
Mother questions utility workers on why they are installing 5G at the local school during the March 2020 Coronavirus public lockdown.
5G INSANITY: TRUMP SIGNS 2 LAWS! NO AMERICAN WILL GO WITHOUT 5G RADIATION!
Credit to Jeff C for the above videos and being ahead of the curve on this important public health issue. It is important to note that testing of 5G radiation exposure has not been thoroughly conducted and the 5G agenda is being moved forward by the government without addressing legitimate public safety concerns, particularly considering some of the articles below, a number of which come from mainstream media sources.
Trump signs laws to boost 5G security, broadband availability
https://www.cnet.com/news/trump-signs-5g-and-broadband-mapping-legislation-into-law/
PEOPLE ARE BEING FRIED BY EMF - 5G
Wall Street Journal article -
Cities Are Saying No to 5G, Citing Health, Aesthetics—and FCC Bullying Those hawking specious safety concerns about the new technology have found common cause with some of America's most powerful mayors
https://www.wsj.com/articles/cities-are-saying-no-to-5g-citing-health-aestheticsand-fcc-bullying-11566619391
Scientific American blog - We Have No Reason to Believe 5G Is Safe The technology is coming, but contrary to what some people say, there could be health risks
https://blogs.scientificamerican.com/observations/we-have-no-reason-to-believe-5g-is-safe/
Switzerland Stops 5G — Medical Association Concerned About Cancer and Damage to Nervous System (Updated)
https://www.activistpost.com/2020/02/switzerland-stops-5g-medical-association-concerned-about-cancer-and-damage-to-nervous-system.html
EMFscientist -
The International EMF Scientist Appeal serves as a credible and influential voice from EMF (electromagnetic field) scientists who are urgently calling upon the United Nations and its sub-organizations, the WHO and UNEP, and all U.N. Member States, for greater health protection on EMF exposure.
San Diego Tribune - 5G opponents cite health concerns in urging city to limit wireless antennas
https://www.sandiegouniontribune.com/communities/north-county/story/2019-09-24/5g-opponents-cite-health-concerns-in-urging-city-to-limit-wireless-antennas
Financial Times UK- Switzerland halts rollout of 5G over health concerns
https://www.ft.com/content/848c5b44-4d7a-11ea-95a0-43d18ec715f5
Physicians For Safe Technology - The First Report of 5G Injury from Switzerland
https://mdsafetech.org/2019/07/20/the-first-report-of-5g-injury-from-switzerland/
Environmental Health Trust
Scientists And Doctors Demand Moratorium On 5G Increased Radiation From Cell Towers Poses Potential Risks, Say Scientists From Around The World.
https://ehtrust.org/scientists-and-doctors-demand-moratorium-on-5g-warning-of-health-effects/
CBS Sacramento - Cell Tower On School Campus Suspected Of Causing Students' Cancer Removed
https://sacramento.cbslocal.com/2019/03/25/ripon-cell-tower-school-removal-cancer/
Parents Blame Elementary School's Cell Tower After 4th Student Diagnosed With Cancer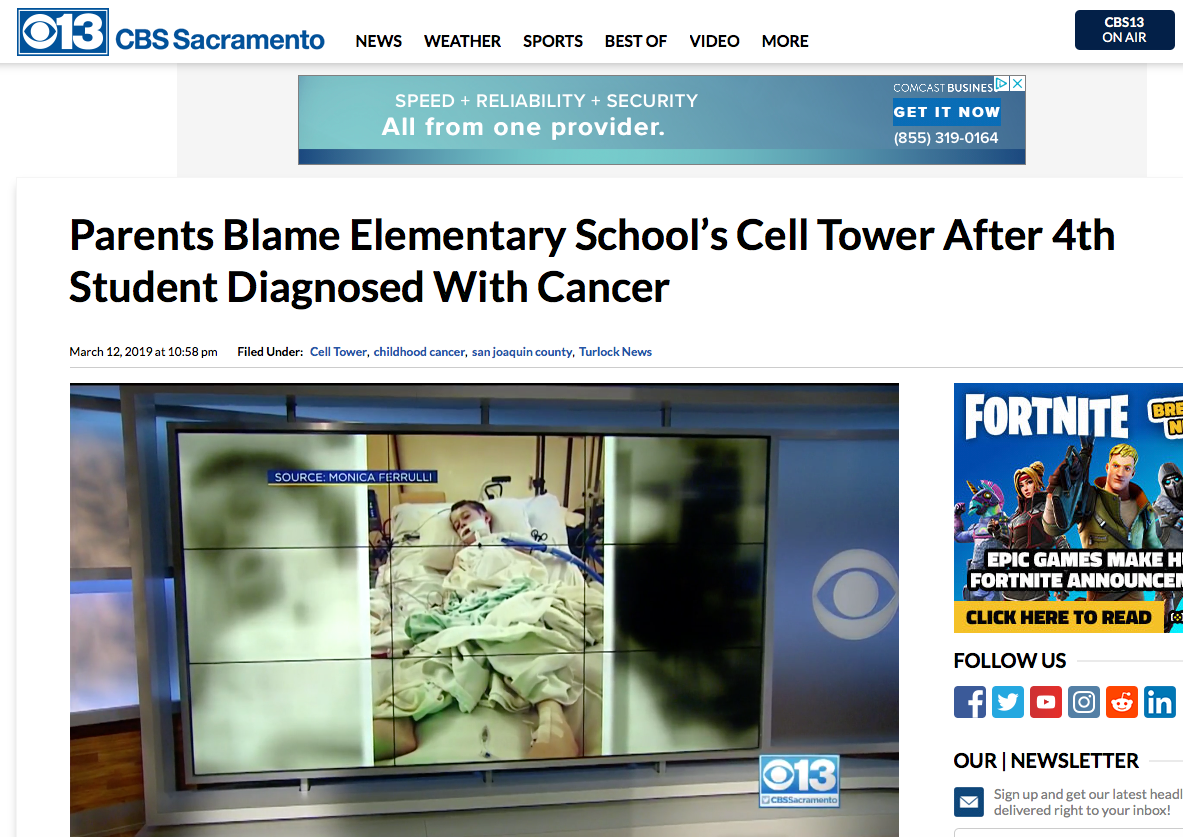 https://sacramento.cbslocal.com/2019/03/12/school-cell-tower-causing-cancer/
U.N. Environment Programme Urged to Protect Nature and Humankind from Electromagnetic Fields (EMF) 4G/5G antenna densification is escalating health risks - a global crisis
https://emfscientist.org/EMF_Scientist_Press_Release_22_July_2019.pdf
Palm Beach Daily News - Official: Palm Beach exempt from 5G wireless law
https://www.palmbeachdailynews.com/news/20170503/official-palm-beach-exempt-from-5g-wireless-law
Mar-A-Lago Exempt From 5G, Everyone Else Gets Fried Are Palm Beach and Trump's Estate Exempt from Legislation Forcing 5G Small Cell Tower Installation Everywhere Else?
https://www.jamesrobertdeal.org/mar-a-lago-exempt-from-5g-everyone-else-gets-fried/
While the public is being quarantined, Bill HR2881, Secure 5G And Beyond Act Of 2020, passed the US Senate on March the 4th, 2020, passed the US House on March 11th 2020, was signed by Donald Trump on March 21st, 2020.
Link - govtrack.us/congress/bills/116/hr2881