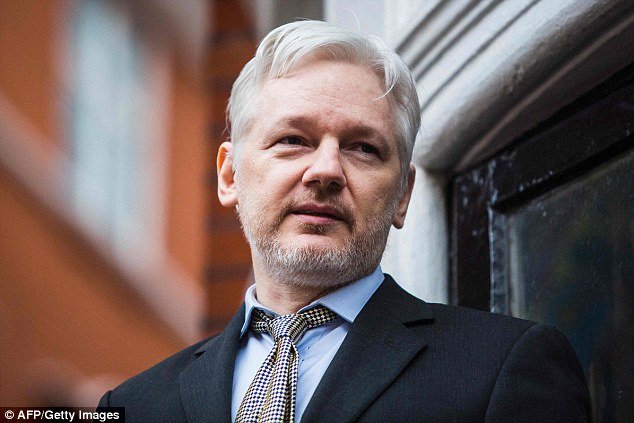 Hillary Clinton transcripts: WikiLeaks posts apparent excerpts from private Wall Street speeches
Wikileaks has dumped thousands of emails from Hillary Clinton campaign chair John Podesta, which includes apparent excerpts from Ms Clinton's paid, closed-door speeches to Wall Street executives after leaving her position as Secretary of State.

In the excerpts, flagged in a 25 January email, Ms Clinton apparently suggested that Wall Street insiders were best qualified to regulate the banking industry and also included her apparent admission of the need for money from banking executives for political fundraising.

The group posted more than 2,000 emails on Friday evening, claiming they came from an email account belonging to Mr Podesta. Wikileaks promised to continue publishing emails from a trove of more than 50,000 emails obtained from a hack of the Democratic National Committee (DNC) this year.

The release of the emails follow the US government officially accusing Russian operatives of performing the hack of the DNC and other organisations to influence the 2016
Full article here:
http://www.independent.co.uk/news/world/americas/us-elections/hillary-clinton-speeches-wikileaks-wall-street-emails-goldman-sachs-a7351951.html
Julian Assange warns WikiLeaks will expose Google as he promised to release 'significant disclosures' on company
WikiLeaks founder Julian Assange promised 'significant' disclosures on subjects including the U.S. election and Google in the coming weeks as the secret-spilling group marked its 10th anniversary on Tuesday. Assange said WikiLeaks plans to start publishing new material starting this week, but wouldn't specify the timing and subject and warned that the so called 'October Surprise' may expose Google. The war between Assange and the tech giant started in 2014 when he wrote about the company in his book titled, 'When Google Met Wikileaks', according to Recode. 'Nobody wants to acknowledge that Google has grown big and bad,' Assange wrote in the book.
Full Article:
http://www.dailymail.co.uk/news/article-3827926/Julian-Assange-warns-WikiLeaks-expose-Google-promised-release-significant-disclosures-company.html