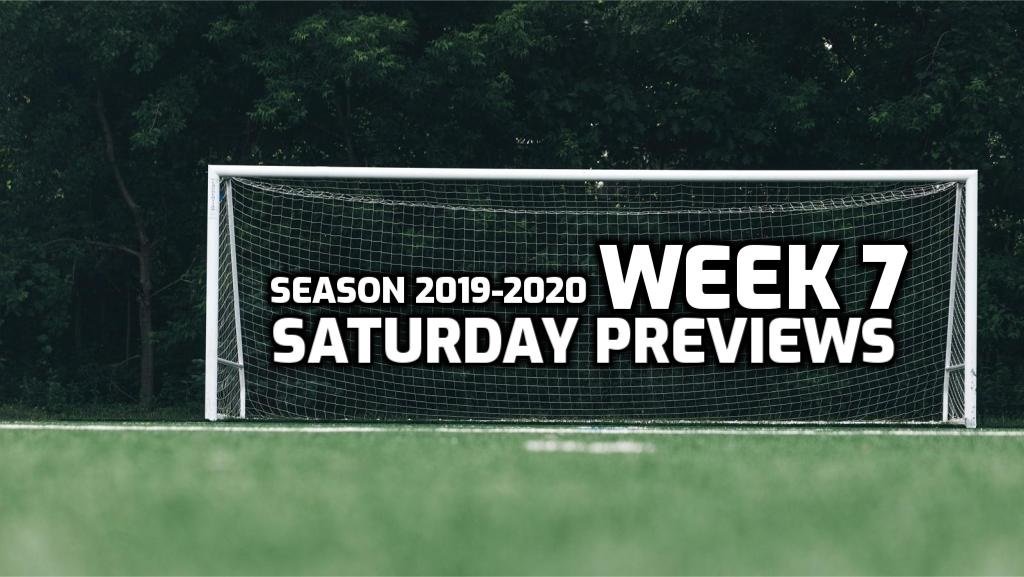 These are previews from the Belgian Jupiler League with all the latest on team news, player form, injuries and my personal betting angles, ...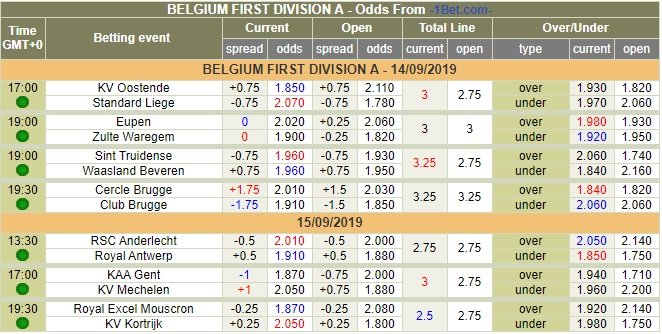 ---
Quite the frustrating match
yesterday
with the VAR again not doing their work handing out a penalty for Charleroi in the first half pretty much killing both bets I had. I lost a little over 1 unit, but the season is still long and I will keep grinding away at it with 4 more matches today...
---
Oostende vs Standard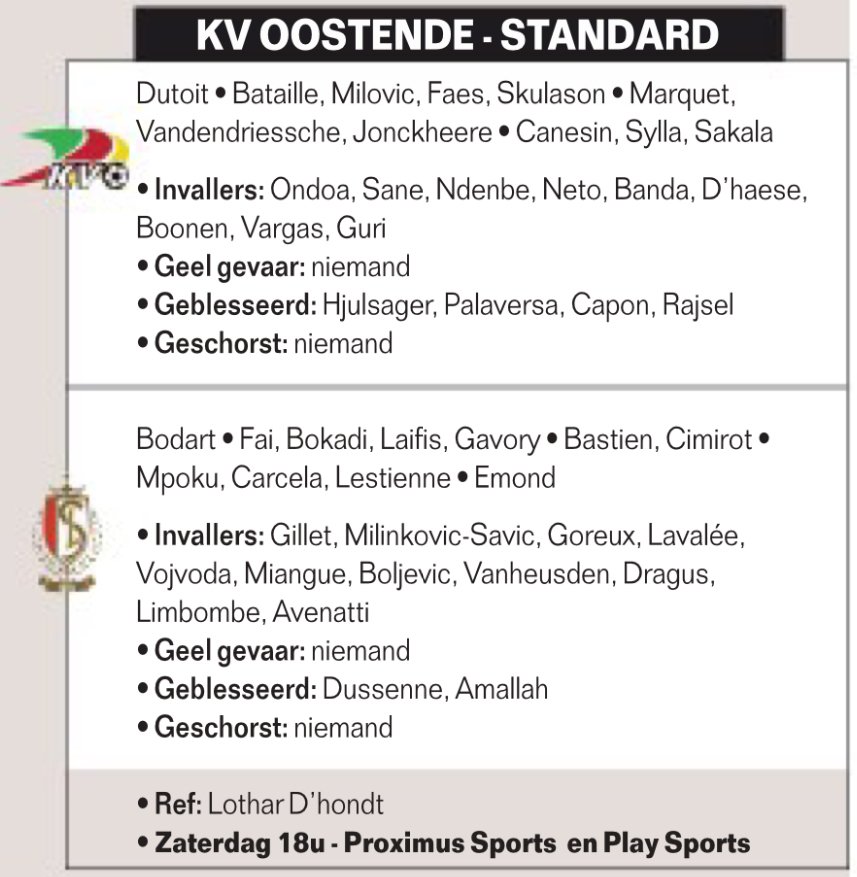 There are 2 trends that I'm looking at in this match. The first one being that Standard consistently underperforms away from home. They have great potential in their team but haven't managed to shake off their bad away results yet. This needs to be broken fist with some strong performances before I would consider betting them on the road. The 2nd Angle is Oostende usually taking a good start, especially against better teams to drop down later in the match. I would not be surprised to see a similar scenario today and took a medium bet on
Oostende 1st Half +0.25 @ 1.970
on
Sportmarket Pro
with an eye to possibly take more (or hedge out) Live. The under also tempts me as Oostende has shown to be quite capable defensively and Standard tend to defend when they take a lead. I also got in some on
UInder 3 @ 2.00
---
Eupen vs Zulte-Waregem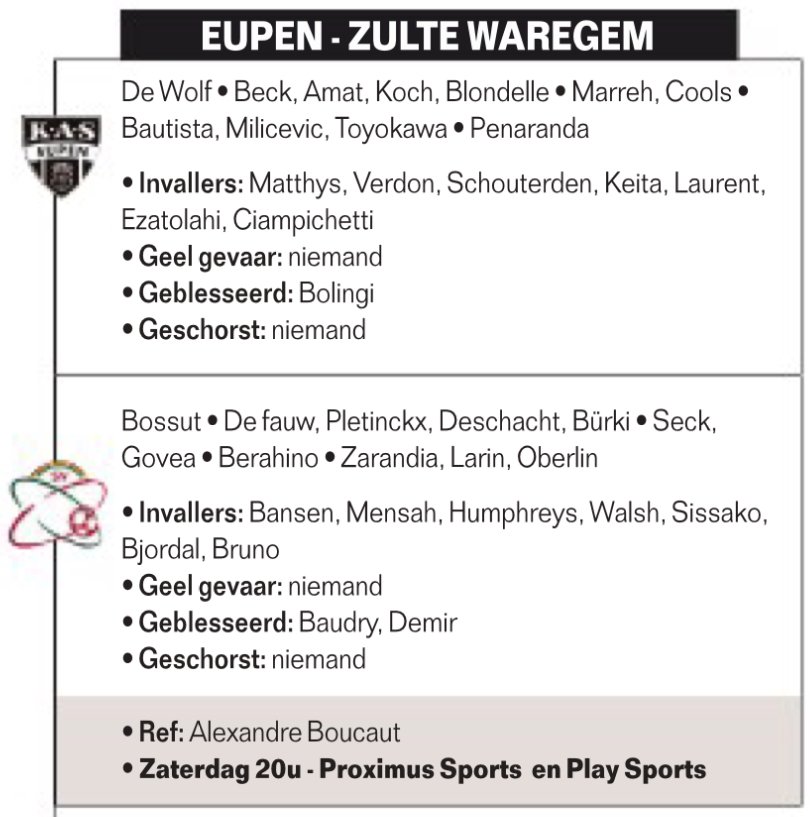 Eupen haven't managed to get anything going yet and lacked real scoring power. They somehow managed to take a point away against Club Brugge and another one against direct opponent Waasland. Zulte-Waregem was not ready at the start of the season but seem to have properly replaced the players that left by now gaining a lot of momentum not having lost in the last 4 matches. The only off-performance was away on the artificial pitch of Stvv where the match ended in a 0-0 draw. The odds made some strange movement (money being on Eupen happens more often) making the +0 odds on the visitors up to 1.95 to see a sharp move down on those. I took small positions on Zulte-Waregem pre-game splitting between
Zulte-Waregem +0 @ 1.800
and
Zulte-Waregem 1st Half +0 @ 1.862
. the visitors winning by 2+ goals @ 4.65 also tempts me. I'm still waiting for some kind of live-confirmation to get in a bigger bet in-play.
---
Sint-Truiden vs Waasland-Beveren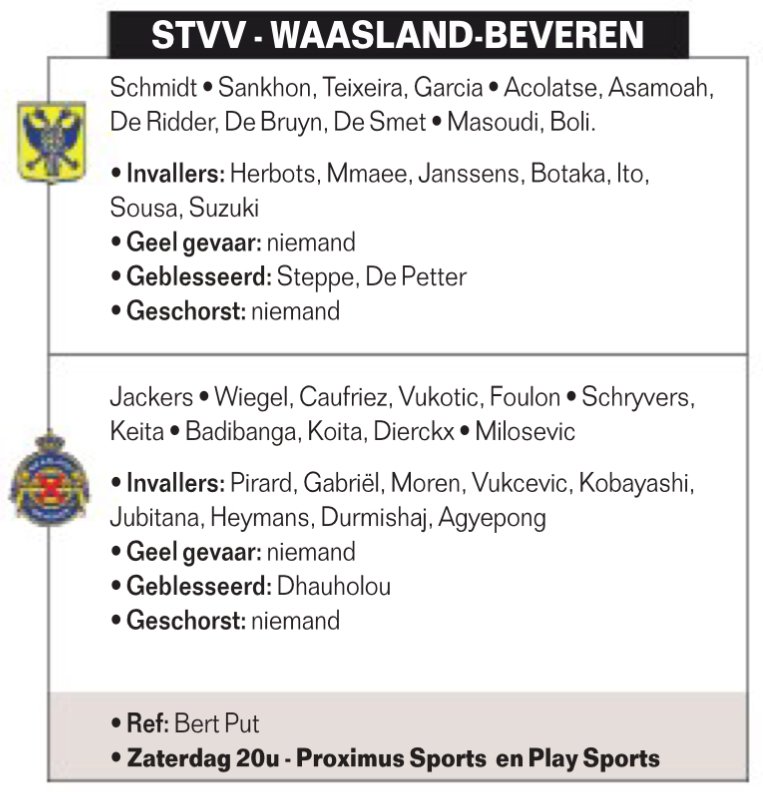 This is one of the matches I will stay away from pre-game getting a better grip on both teams live. The artificial pitch is always a big factor and Waasland-Beveren also has a new coach. In matches like this, it is really hard to put a number on it which might bring some good betting opportunities live.
No pre-Game Bets
---
Cercle Brugge vs Club Brugge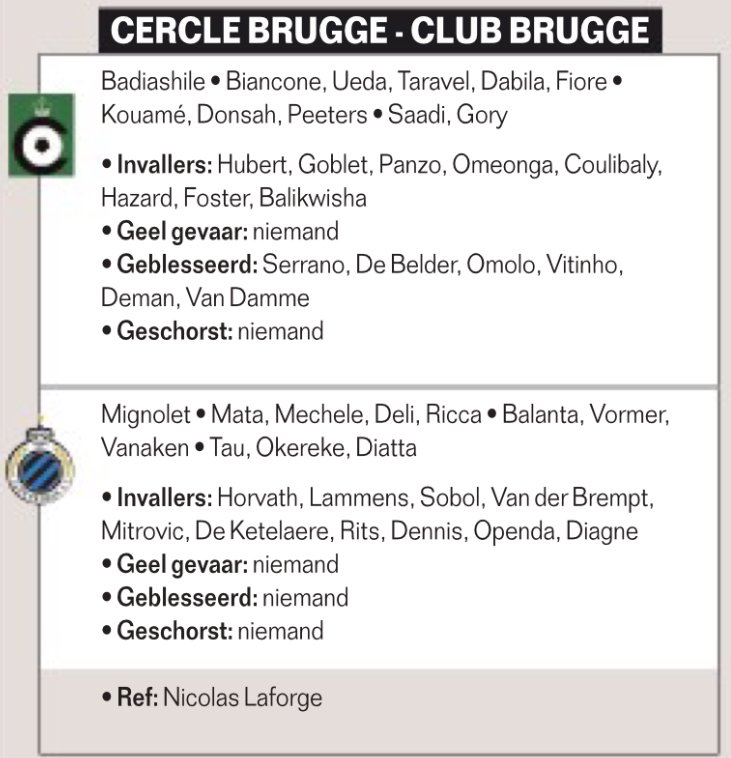 No real home advantage in this match as both teams play in the same stadion. The gap in the budget and overall player quality has never been higher between both teams from Brugge. Cercle Brugge at times showed good things but still seem to lack experience often taking the lead to give it away later in the match. Club Brugge has the best squad in the league and at times played impressively but also had plenty of matches where they performed well below their capabilities. Basically I don't 100% trust them pre-game to get involved with a massive looking -1.75 line. I'm going in this one hoping Club Brugge won't take an early lead. If they show they are up for it, I will take them regardless of the high handicap. If not, I will wait for the point where they do start to push to get in at better odds. if they fall behind I will likely take them right after.
No Pre-Game Bets
---
Late info might change my view on what is written in these previews. I will cover these matches live in our SBC Discord Channel. The Bookmakers that I am personally using and currently am willing to recommend are Sportmarket Pro, Nitrogensports, Sportsbet.io. Bigger bets will te shared and tracked on Twitter and can also be followed directly on copytip. Odds can also be found on the 0% Fee Crypto Betting Exchange Betscorum Using my links when signing up helps to continue making these previews, Thanks!
---
September BTC Bets
| Date | Bet | mBTC | Odds | Result | Betslip |
| --- | --- | --- | --- | --- | --- |
| -/-/- | Soon | - | - | - | - |
---
Results History
---
IMPORTANT !
Past results don't guarantee Future Results. There are very few people that are equipped financially and psychologically to handle the ups and downs of gambling on a daily basis. If you're not a professional, every instinct you have will attempt and probably will sabotage your success. Human nature runs completely contrary to being successful at gambling. These bets are posted as a way to help myself in order to stay disciplined, always hold yourself accountable if you end up following. Proper Bankroll Management can highly decrease the risk of heavy losses!
---
I usually make a decent quality post each day and will get all of them upvoted to reach closer to the linear reward curve about 24 hours after it was posted making sure everyone that is putting me on their auto-curation list will get full curation rewards for it! Thanks